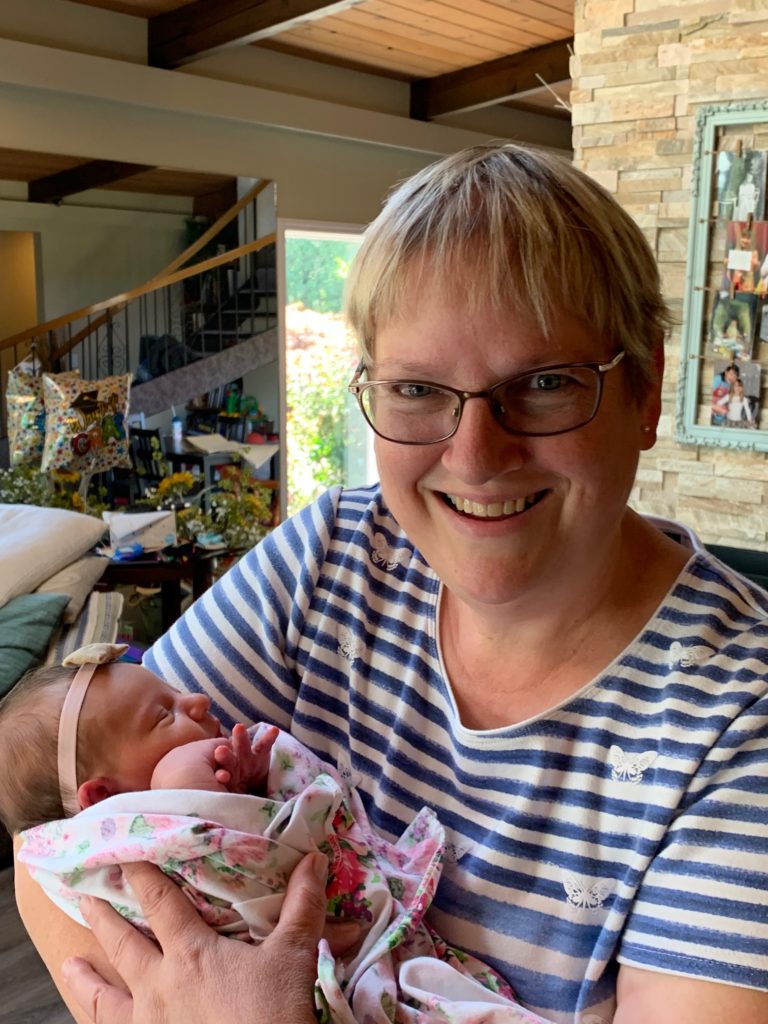 Welcome to my blog. I'm glad you've come to visit and get a glimpse of my crazy life. I live with my husband, Rob, and our youngest daughter, Patsy, in a small house right in the middle of a small city in Oregon. We love children, and have 8. We also spend a lot of time with our nieces and nephews, and any other kids or babies we can borrow. I love to garden, preserve food, sew and cook and between those things, homeschool, and all the time spent with kids, I don't have a lot of time on my hands. Through it all, I keep things frugal, so that I can have money to do the things I love.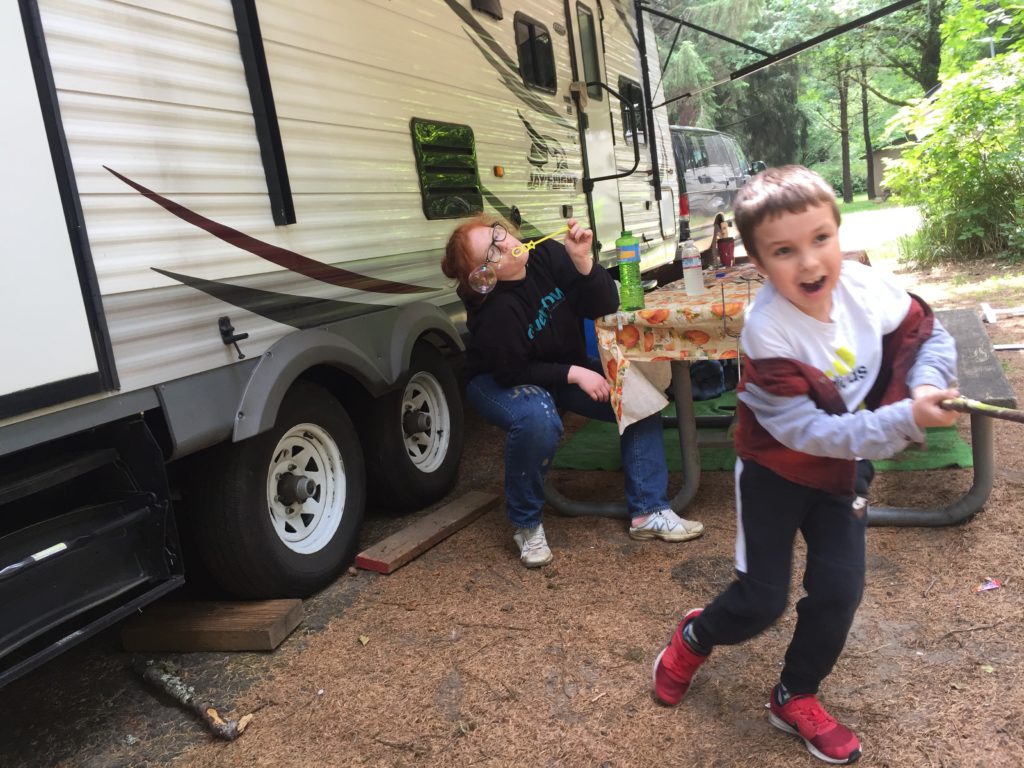 We love camping and go whenever possible, often taking our nephew, Jake, along. He loves it, too!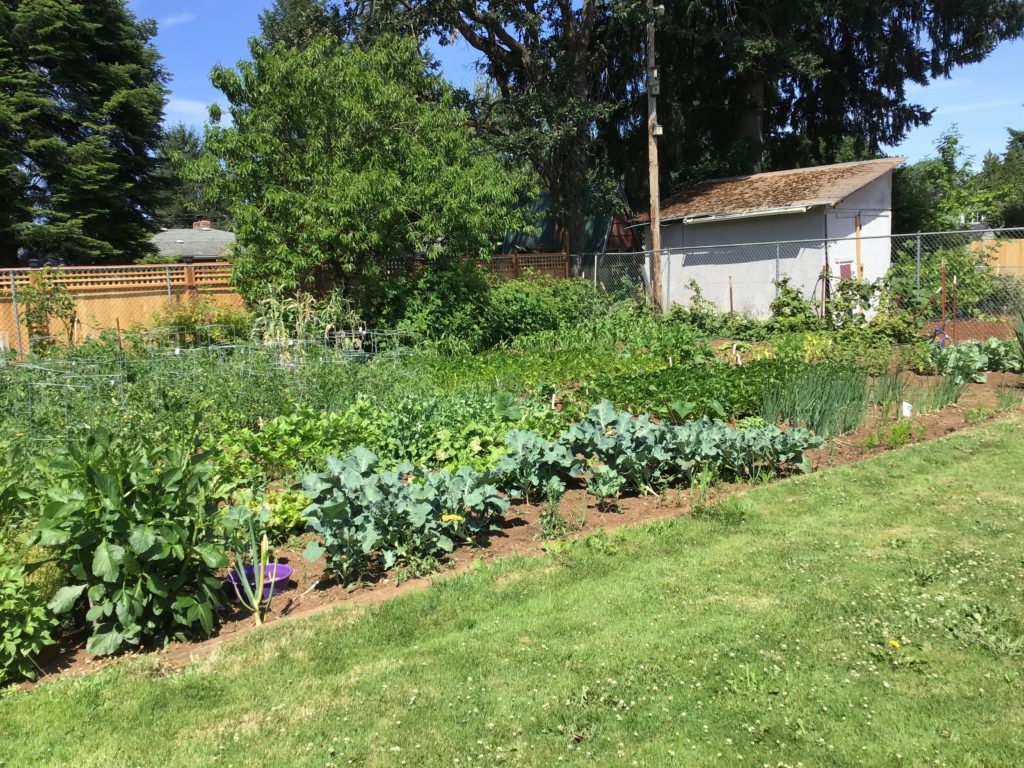 The garden continues to grow. I've been harvesting so many veggies. Some plants are even finished in early August, 2019.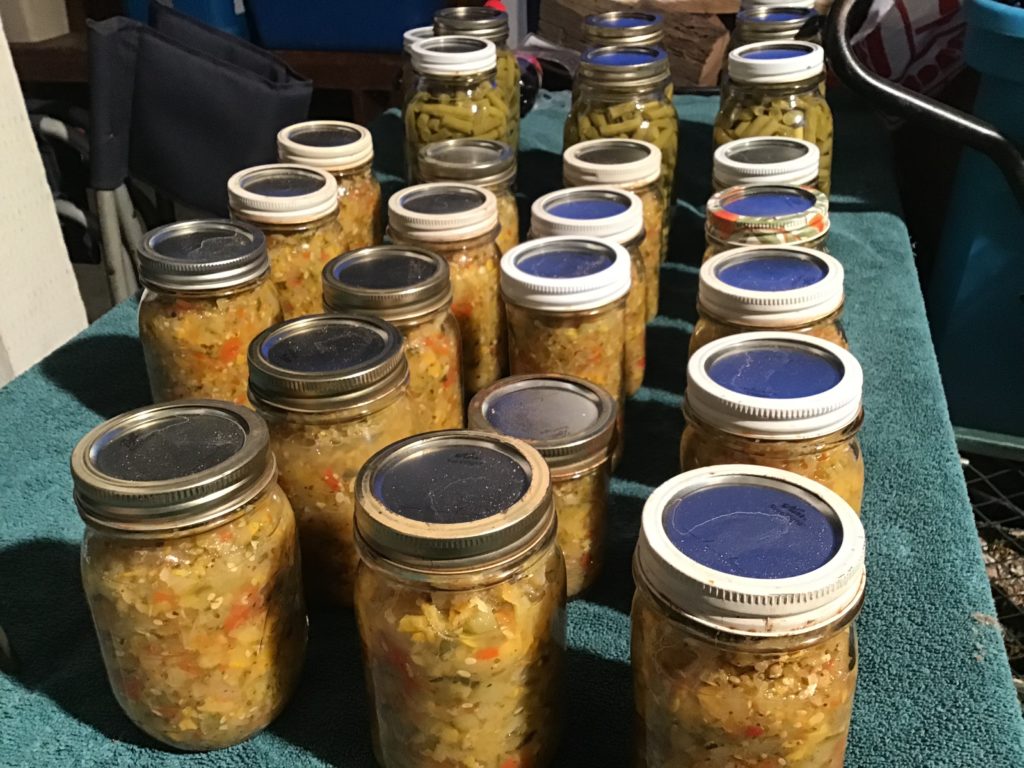 I'm canning and freezing everything I can.
Right now, in the summer of 2019, I am extremely busy in my garden and yard. I'll be honest, I'm not getting very much time to either blog, or clean my house. I love this time of year, though, and we have not gotten buried under the laundry lately, so I guess we are managing all right!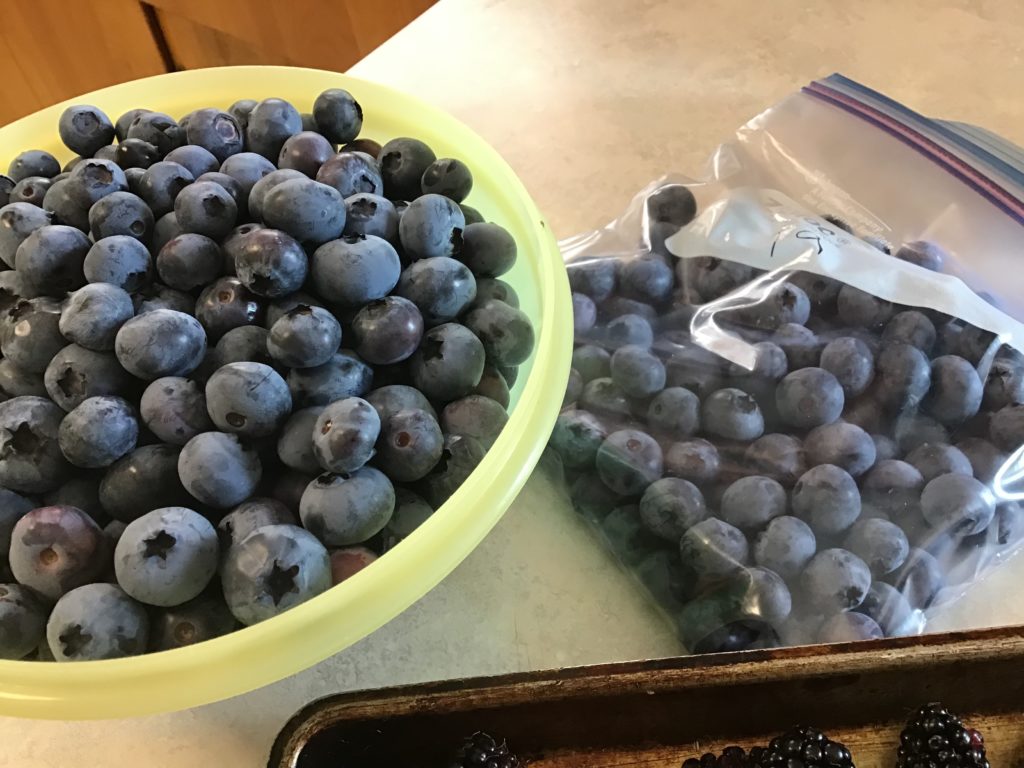 We have a few challenges we are living through, as every other family does. Our biggest one right now is that my husband, Rob, is embarked on a serious weight-loss journey. In the past year, he has lost over 100 pounds. He is very serious about this weight loss, because he needs hip replacement surgery. As soon as he reaches the goal the doctor set, he will get that surgery.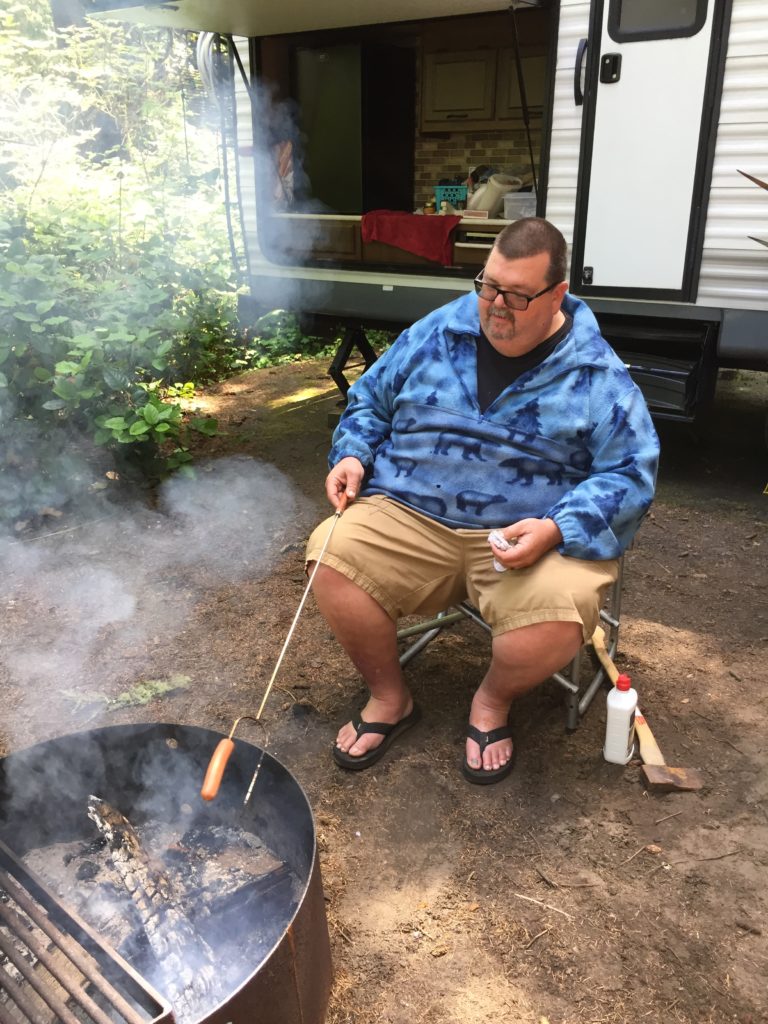 Before….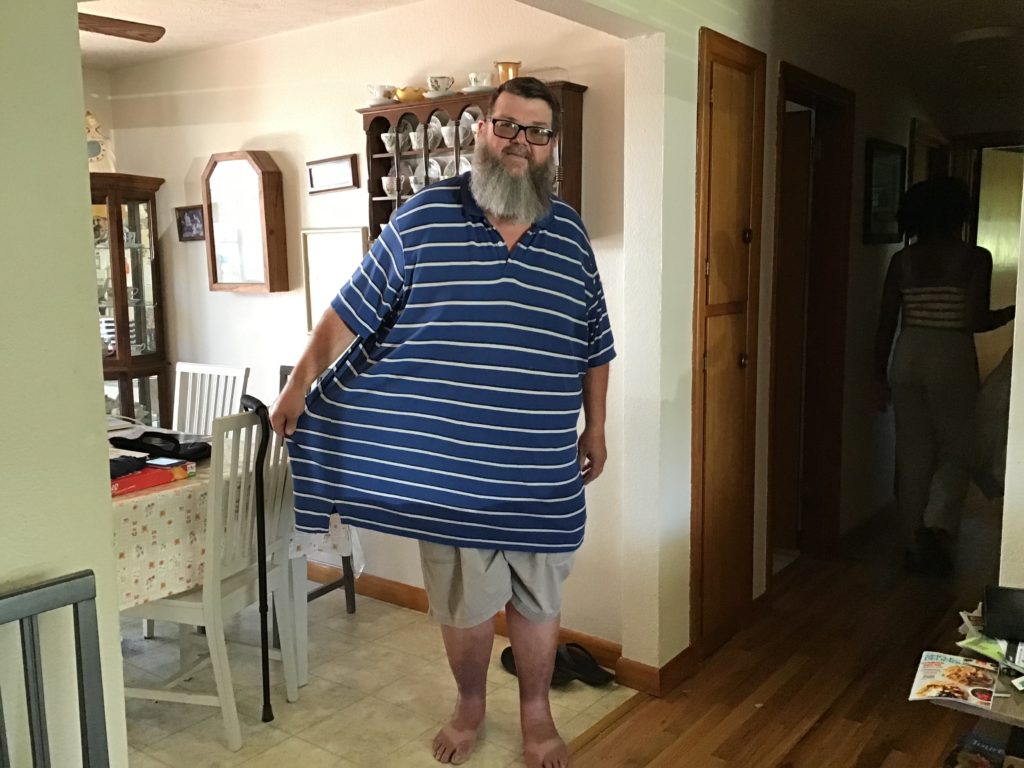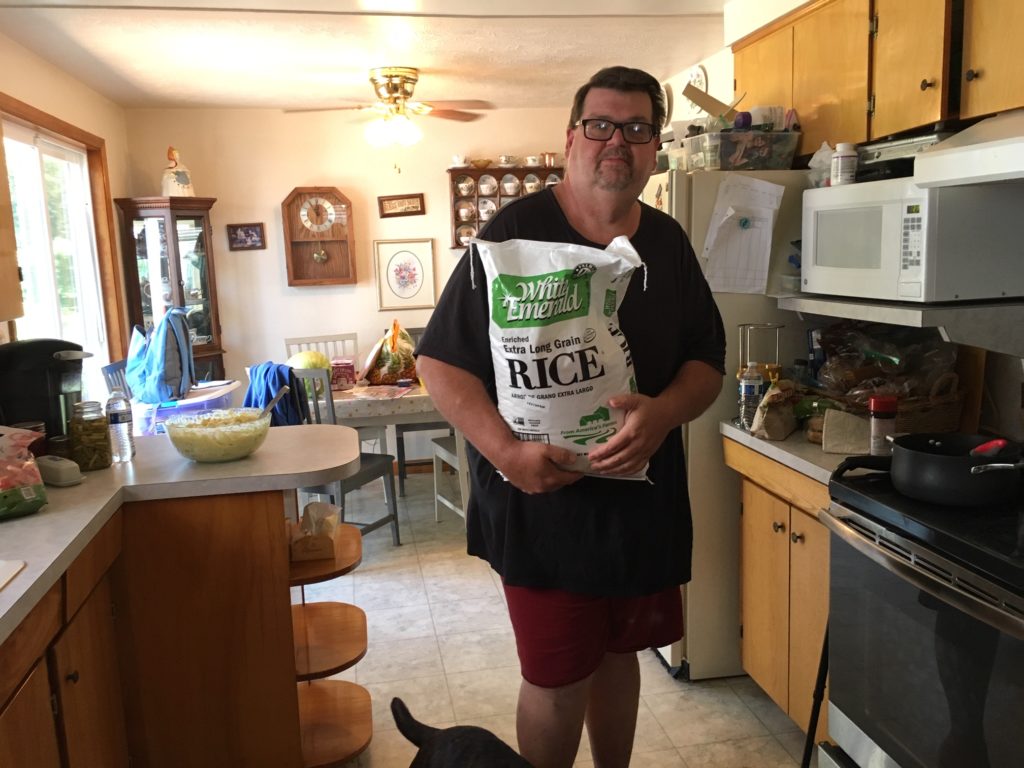 So far……he's lost over 4 of these rice bags full of weight. Insane!
So, I'm glad you could join us as we navigate our wild life—all the while relying on the Lord to help us through each and every situation we face, because without Him, it would not just be a crazy life, it would be an impossible one.