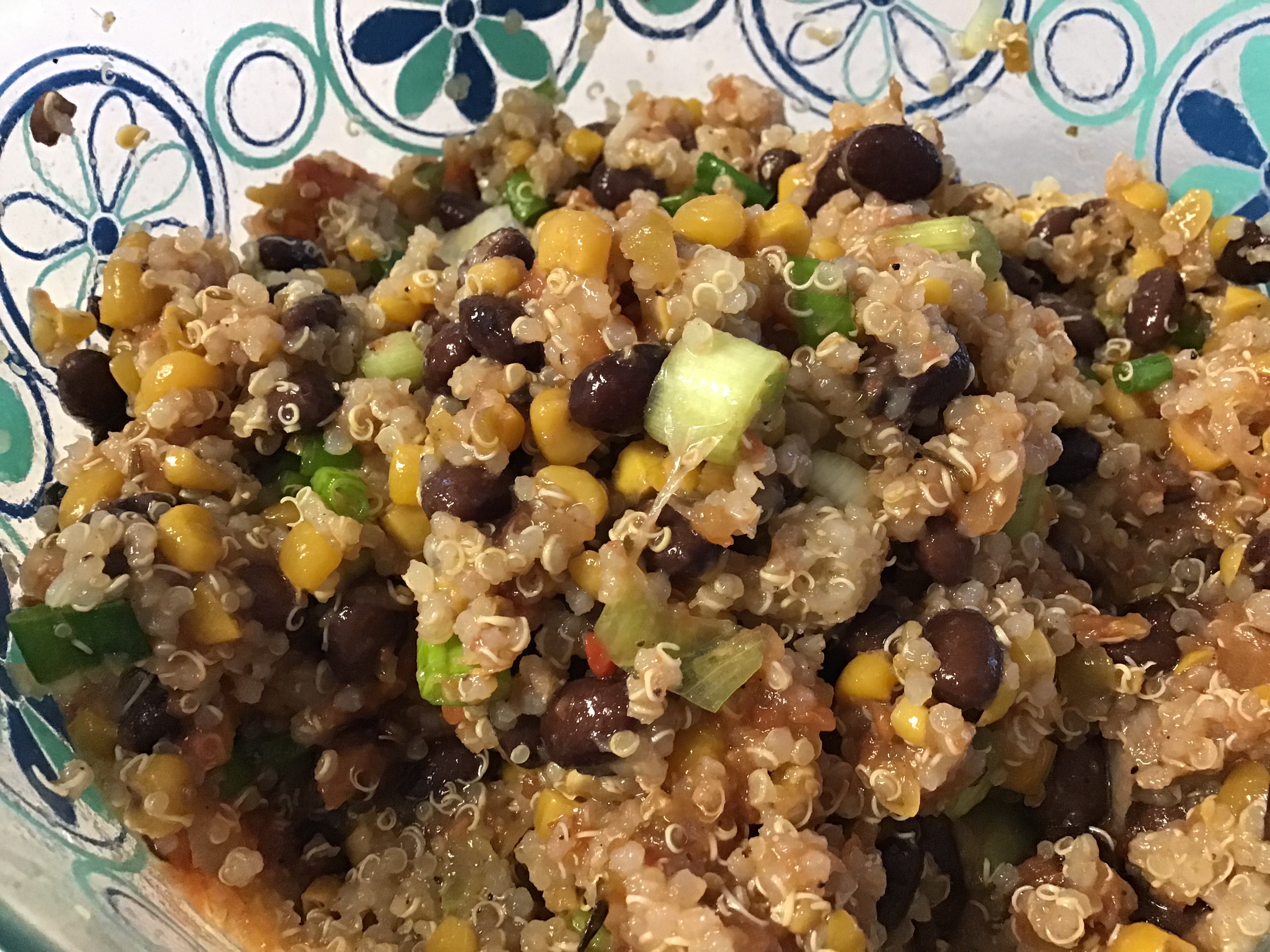 2 cups cooked quinoa
1 can black beans, drained and rinsed (or 2 cups cooked black beans)
1 can corn (or a pint jar of home-canned, or 2 cups frozen corn)
3 green onions, white and green parts, sliced
1/2 cup salsa (how hot is your choice, as is whether you buy it or make it)
1 teaspoon cumin powder
1/2 teaspoon salt
1/2 teaspoon pepper
1 tablespoon lime juice
2 tablespoons olive oil
Put the corn in a frying pan with a little oil and stir-fry on medium-high heat until cooked through and it is nicely toasted. Remove from heat and let cool while you assemble the rest of the ingredients.
Mix the cumin powder, salt, pepper, lime juice and olive oil in a little dish and stir well.
In a bowl, mix the quinoa, black beans, green onions and corn. Pour the salsa and dressing mixture over and stir. Taste. Add more salsa, salt, pepper, or lime juice to taste. The spiciness of this varies so greatly according to how hot the salsa is, which is why you just need to taste it and add more if you need it to get it to how you like it. The flavors in this salad meld together after a few hours, or even overnight in the fridge, so it's a great choice for a salad to make ahead to take somewhere, as well as eating at home. Makes about 6-7 cups salad.