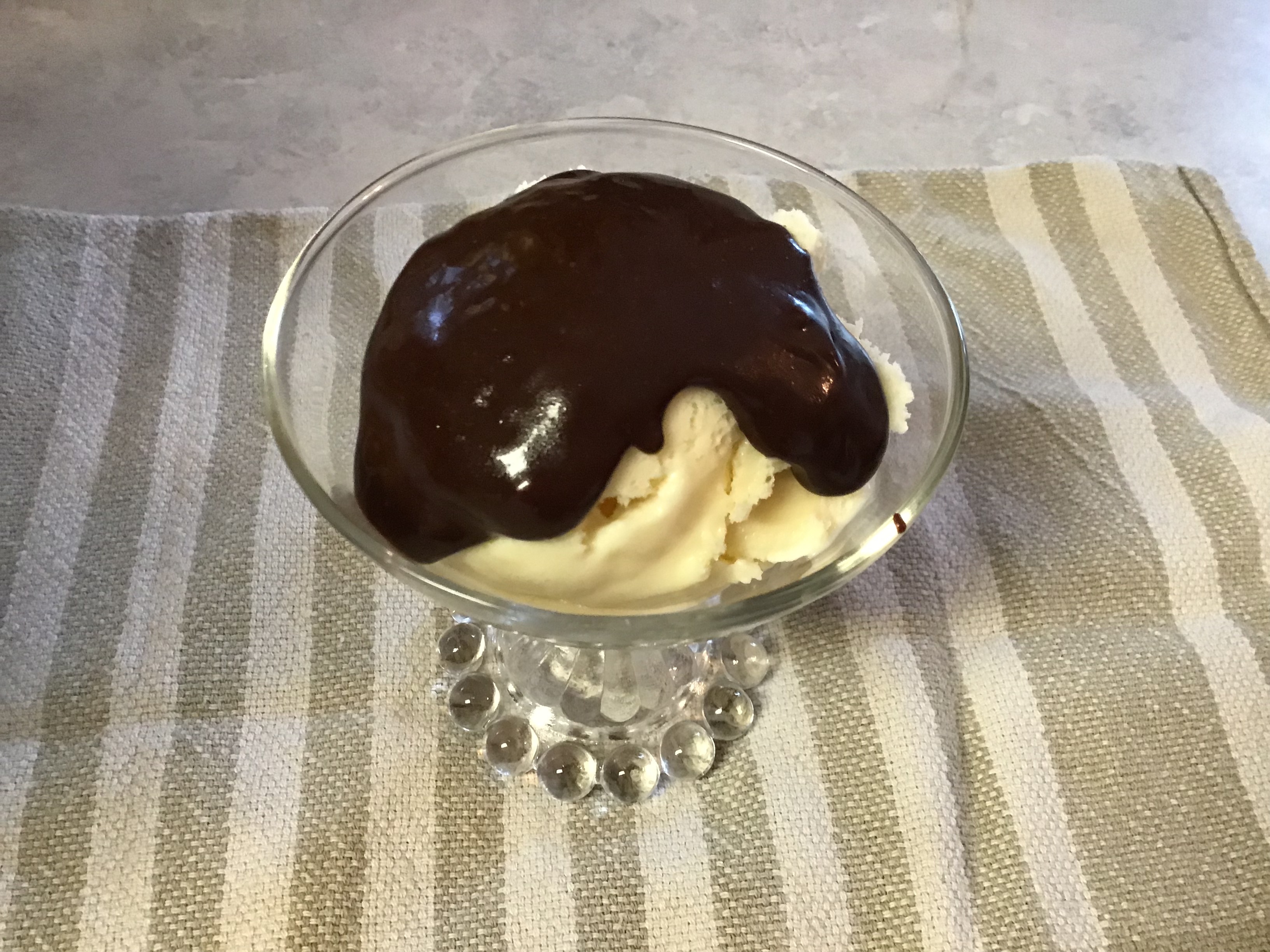 When I wanted to make some hot fudge sauce to serve to friends, I looked around the internet for suggestions. I found a recipe on The Pioneer Woman website that I changed to make it the way I wanted it to be. I wanted it to have less fat than the original and wanted it to have a mint flavor.
Here is my new recipe:
Mix: 1 cup cocoa powder and 1 cup sugar in a pan.
Add: 1 cup 1/2 and 1/2 and whisk until blended.
Cook: Keep burner on medium heat and warm it until it is quite warm, but not boiling, stirring every little while so it doesn't burn or turn into a lump.
Add: 1 stick butter (1/2 cup) that has been cut into small pieces and stir until the butter is melted.
Add: 1 teaspoon vanilla extract and 1 teaspoon mint extract.
Remove from heat. Once it has cooled down a bit, pour into a glass jar or container for storage. Store in refrigerator. Warm in microwave for about 30 seconds before serving because it gets very thick when cooled. Yield: About 1 pint.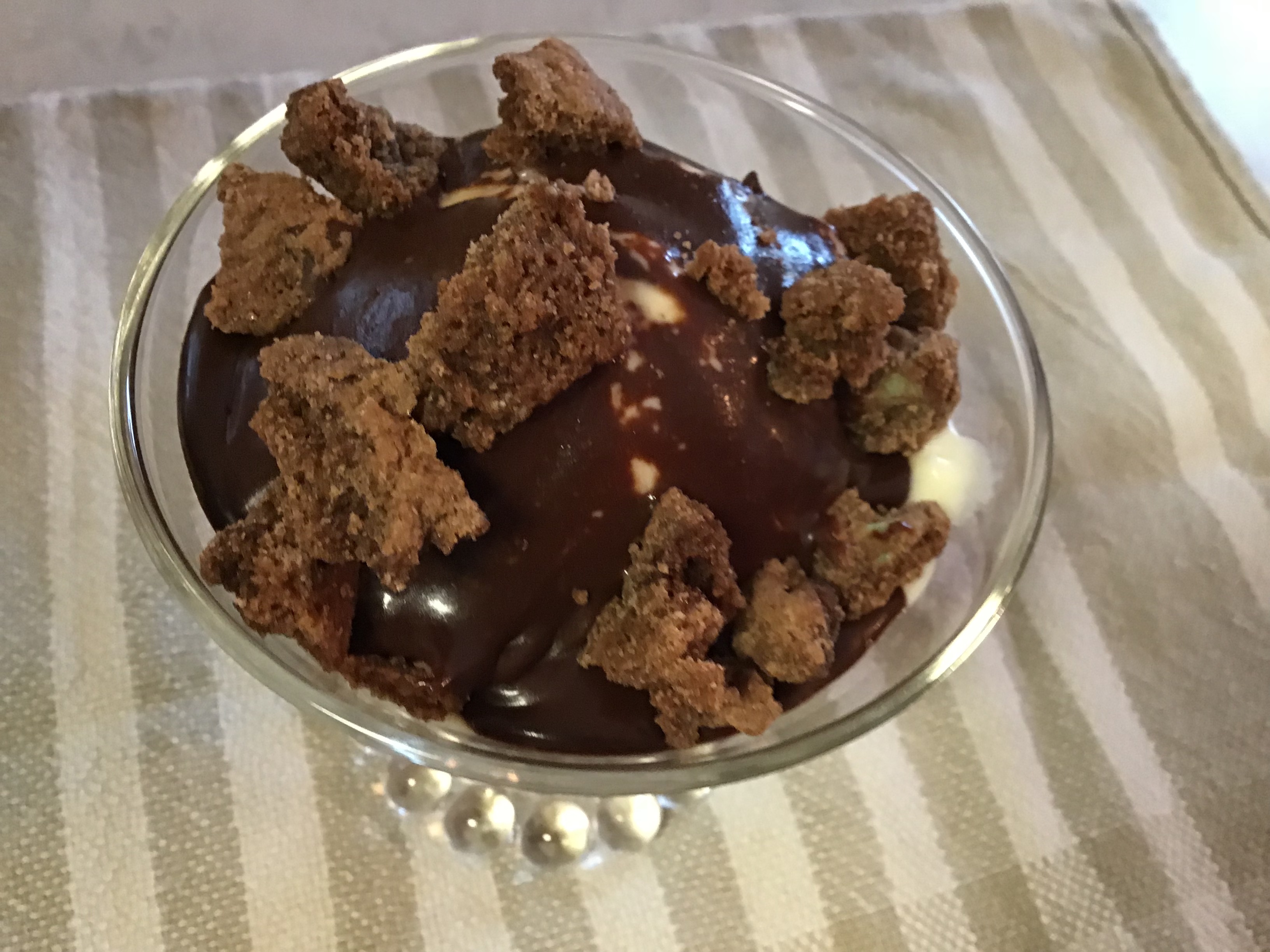 I had some cookies that crumbled. I used them as a topping one day. They were a gluten-free chocolate mint-chip cookie, but plain cookies would work as well. Also, I could have garnished with a chocolate sandwich cookie on the side.
This recipe tastes so good that I've made it several times already. In fact, I need to take it to the next family birthday party on Sunday! We are finding that it makes plain vanilla ice cream into a very special treat. It's gluten-free and works for our family and we love it!