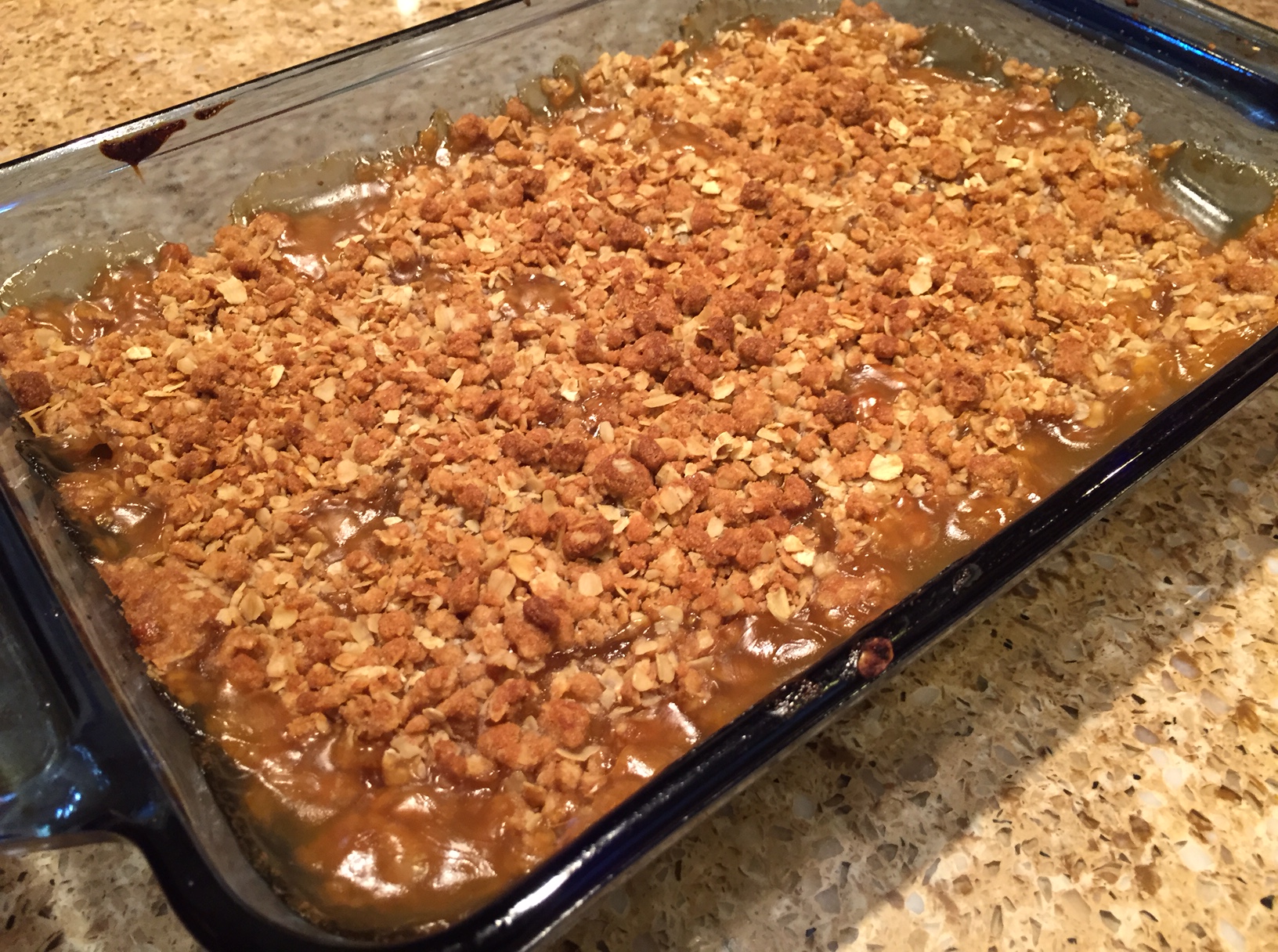 This week , I was able to use many food items that have been lurking around for way too long.  I feel that I am making progress on my project to use things up, but it's like cleaning–the more you do it, the more you see a need.  I will definitely continue this project in February as well.
Having such a nice stockpile has served me well this past week.  We are having a group of people over today, Saturday, to help with some barn and outside clean up.  I will be serving lunch to them.  I also am taking a bunch of food for the family Sunday dinner.  I love to cook, so have enjoyed getting these foods ready.  We have been able to stay away from fast food, as well.
Ja'Ana has been loving peach crisp lately and made another one.  We ate that one up. She has used all of the frozen peaches, that we can find, that were older than from this past summer.  She used some canned peaches to supplement, and I will now rotate the newer peaches into the house from the shop freezer. I made a blueberry crisp from some home-canned blueberries that were several years old for the work party today.  I  think I originally canned them to make blueberry sauce for pancakes, but  used frozen ones and forgot about these.  There are a few jars still down there, so I think I will try to make cornstarch-thickened sauce soon.
I made split pea-potato soup from stored split peas (not old at all) and some potatoes that need to be used.  I've had them a while and they are starting to sprout, etc. I put home-canned carrots in it.  There again, in a year of abundance when the garden produced a huge crop, I canned carrots and haven't used them because I prefer fresh ones.  I also made scalloped potatoes with those potatoes.  There are only a few in the bottom of the bag now, and I'll deal with those this morning in another batch of scalloped potatoes or some potato salad to take tomorrow.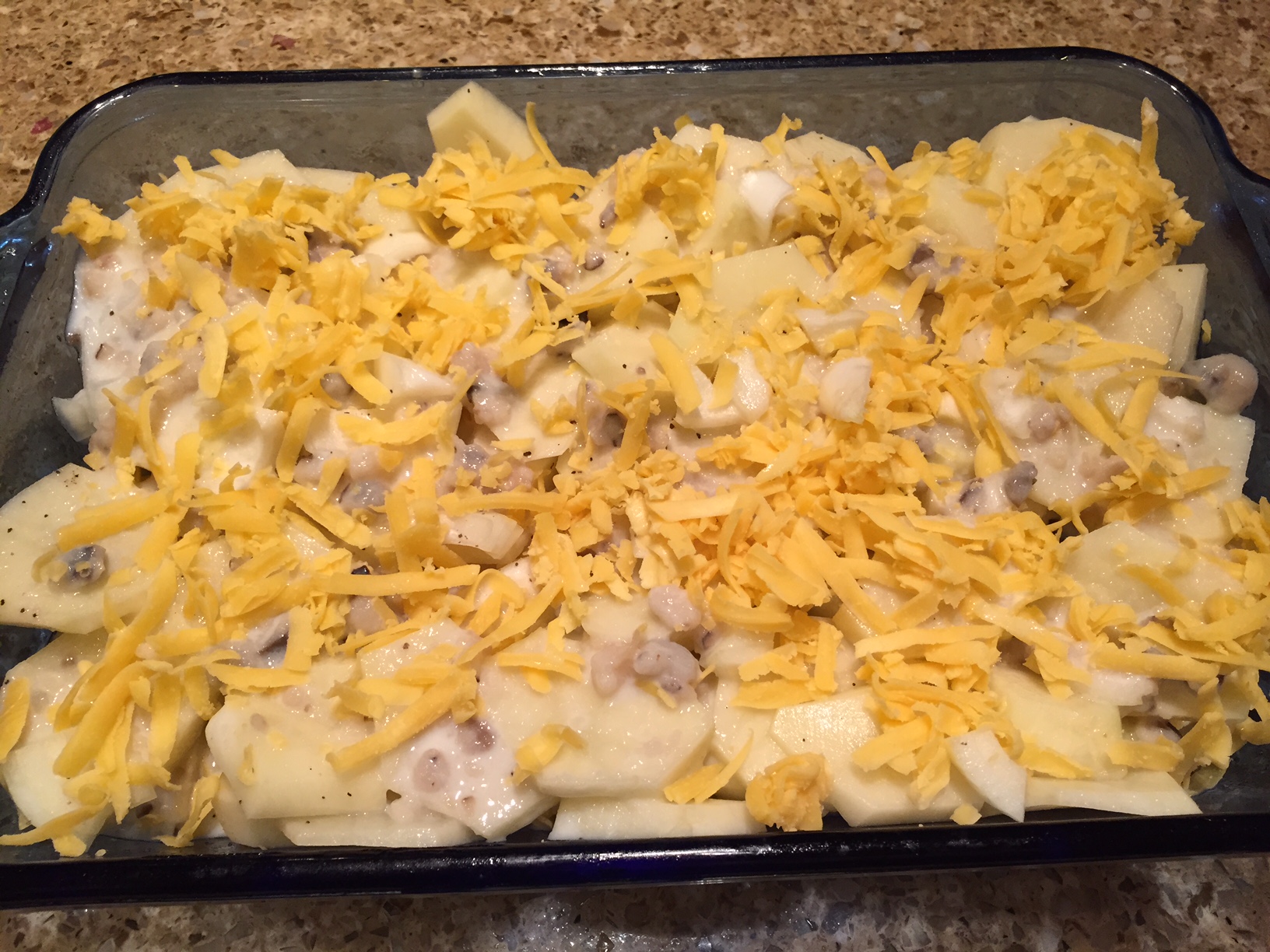 I made some bar cookies with some outdated sweetened, condensed milk.  I used to buy a few cans and keep it on hand, but haven't used a can for a few years.  The cookies are addictive, and I may make them again since I have a couple more cans on the shelf, also outdated.
I canned a lot of beef broth (7 quarts and 15 pints), using up soup bones that had been building up for the last 2-3 years.  This will make the broth handy, and I will use it more frequently in this form.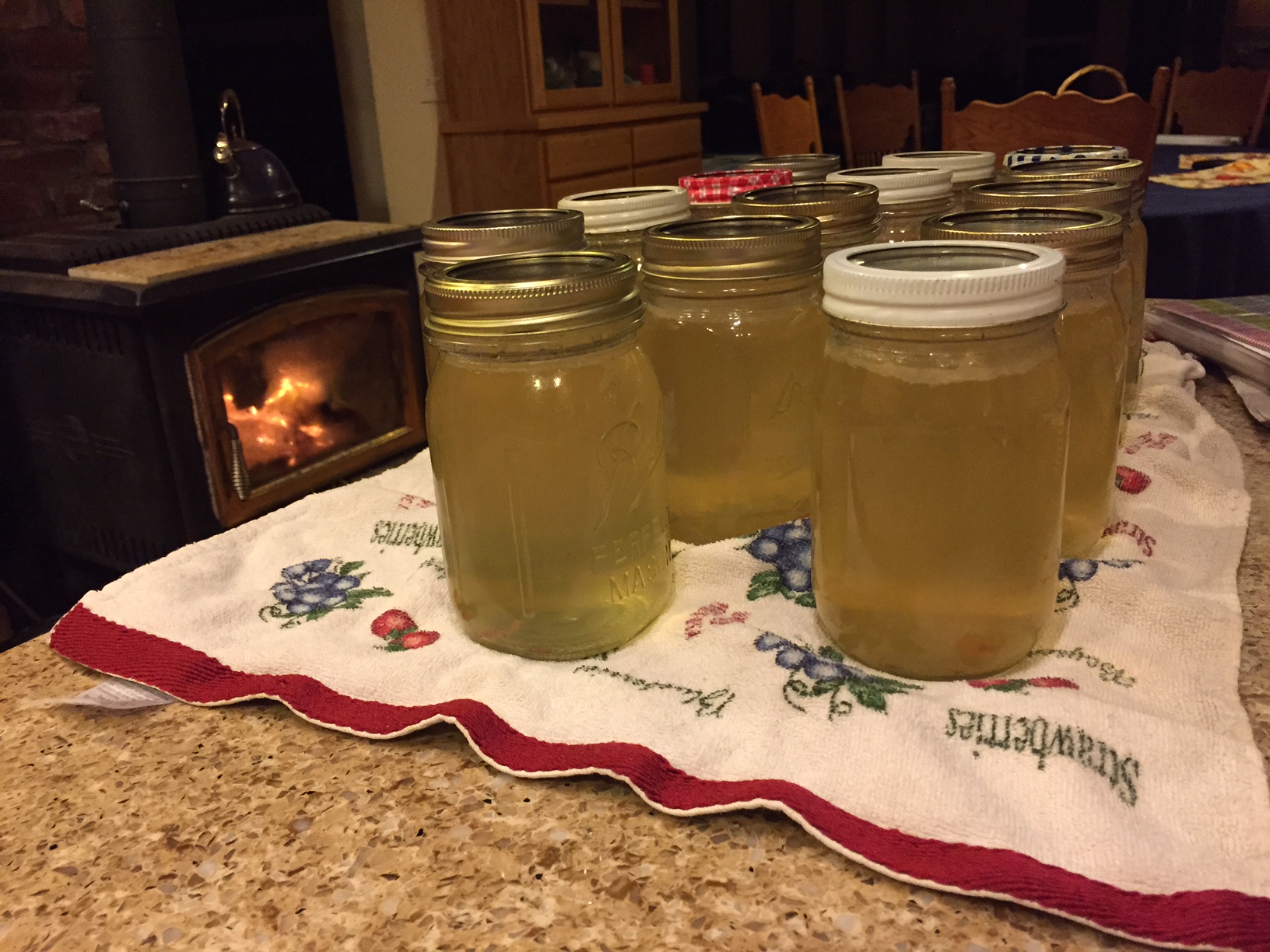 I used up 1 home-canned jar of soup from 2011, and one cardboard carton of soup from the shelf that also needed to be used.
I cooked another Sweetmeat squash from last summer's garden.  A couple have recently rotted, but there are still more than I think we are going to be able to eat, storing nicely in my cool, dry front room.  I froze some of the puree and used some in cooking.
Overall, I'm very pleased.  I can see a few gaps on the pantry shelf now.  I can tell that one of the freezers has a lot more space in it.  I have brought many full jars up from the basement, and taken many empty ones back down.  This week, I hope to re-organize a few areas and see what else I can find hiding in the stockpile.  I am looking forward to a day when I can completely empty one of the freezers.  I'd like to shut one off to save electricity when it's not needed.