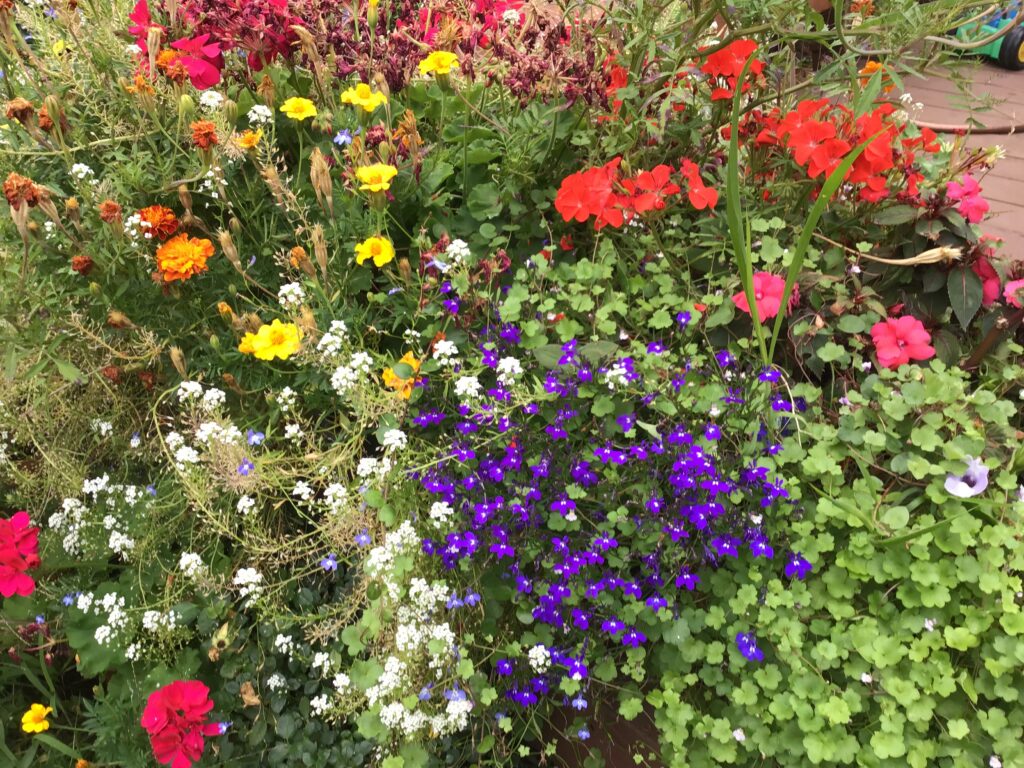 I spent a lot of time preserving last week. I also enjoyed my flowers as I went to and from the garden.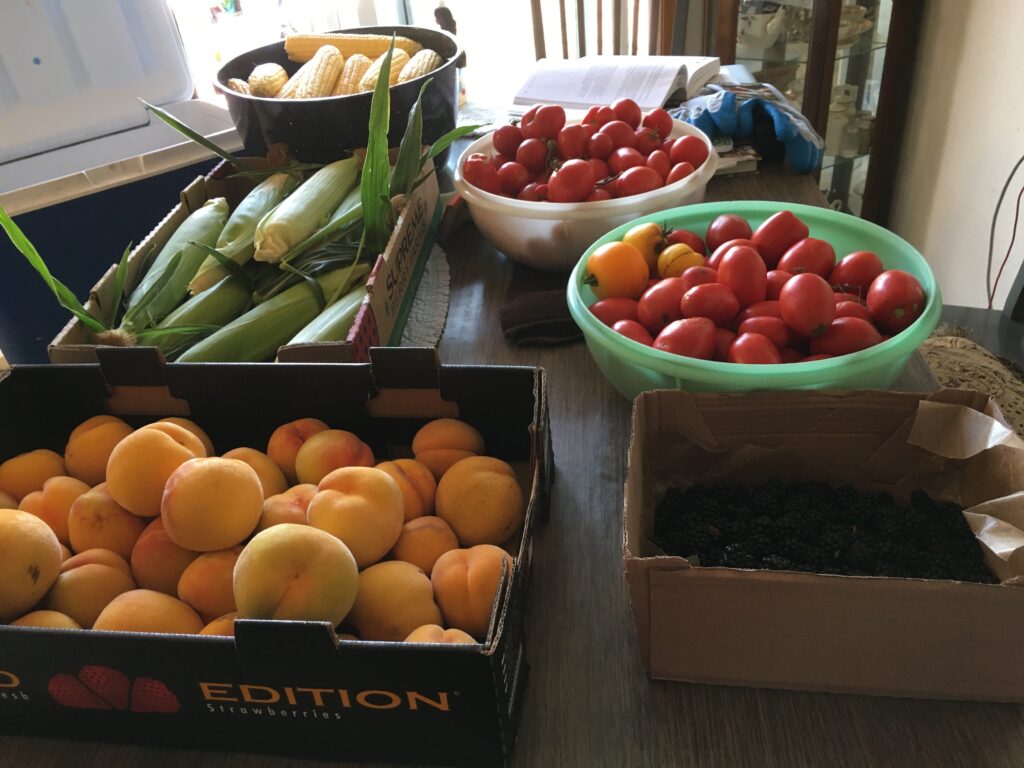 My table looked like this for most of the week. Early in the week, my sister shared beans, corn and peaches from her place. The tomatoes keep ripening on our vines and other veggies do, too.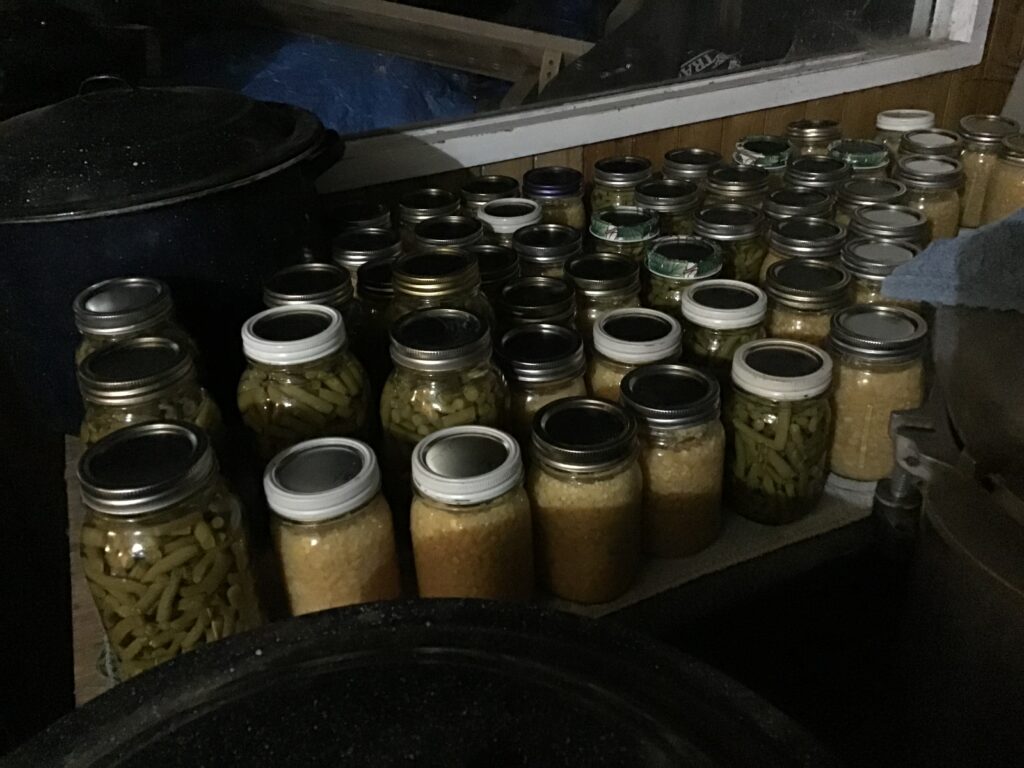 This is how my outside table looked late that same night.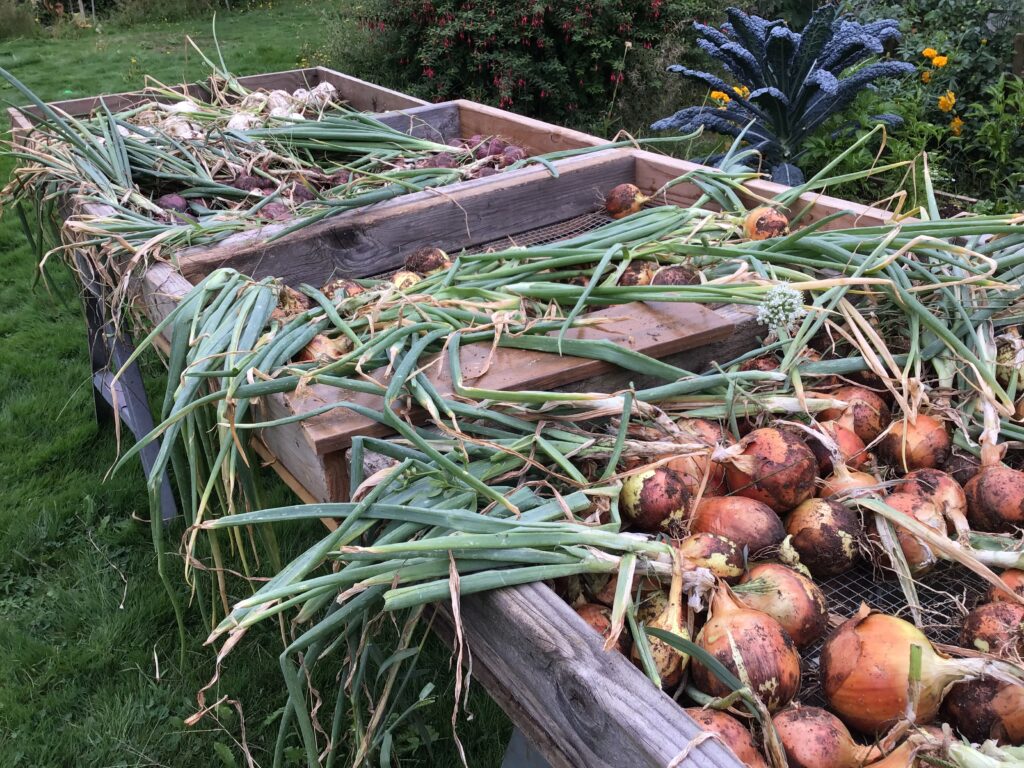 Rob dug out my drying racks and I pulled the onions. We had many more, but we have been eating, sharing and preserving with them. We have plenty left for winter use.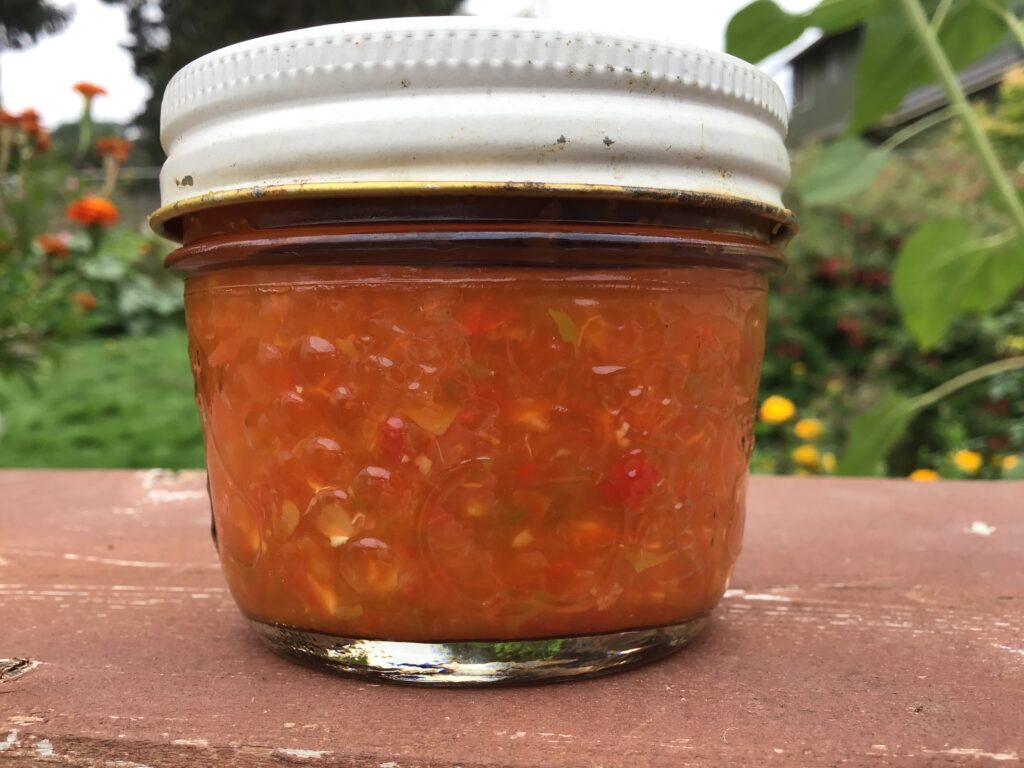 I used quite a few mild and spicy peppers to make a pepper sauce, canned whole and diced tomatoes and made bruschetta in a jar.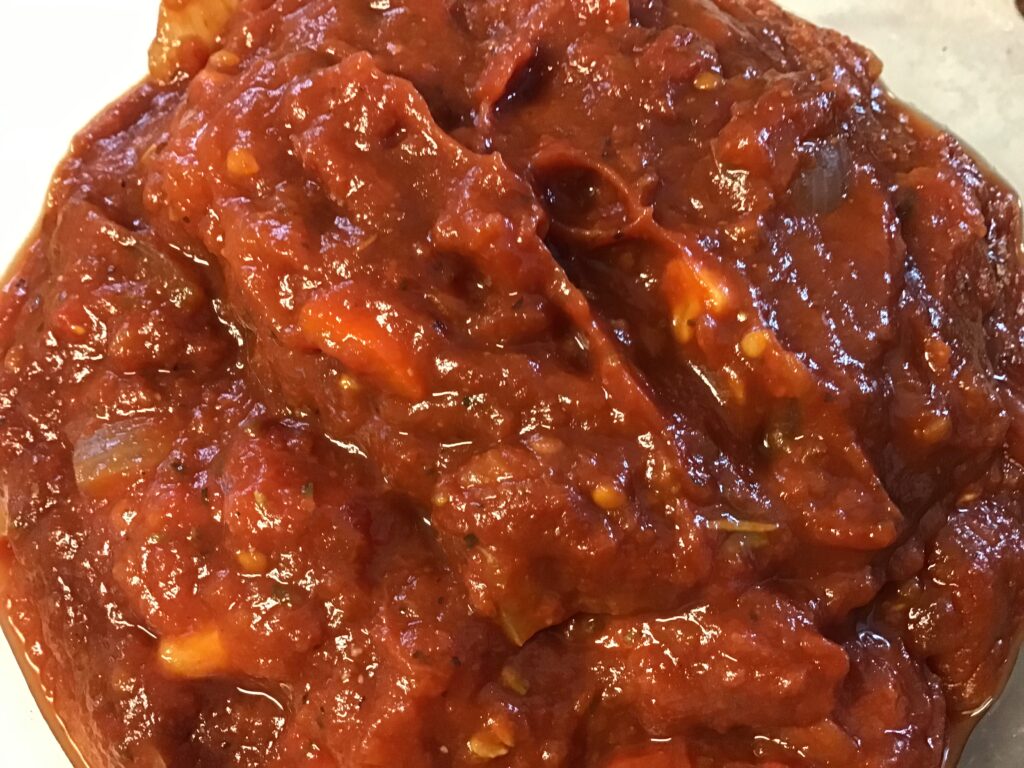 I used lots of odds and ends of food up. I made the rest of the tomatoes that wouldn't fit in a canner into pizza sauce. I will make pizza soon or freeze it.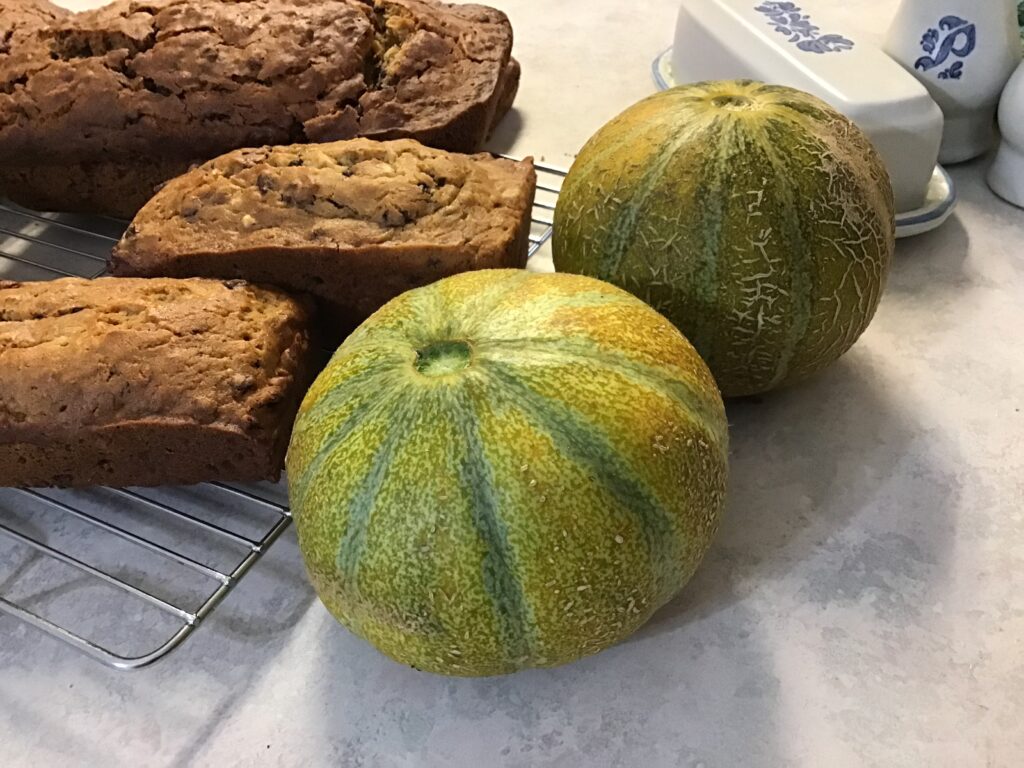 Bananas became banana bread. You can also see the melons I picked—Ha Ogen. We have had several from our bushes and there are more ripening. They are like a honeydew in many ways, but maybe a little firmer. Peppers were put into a big pot of refried beans. The last bit of a Costco chicken was boiled to make broth, then made into chicken and noodles. Because we've been preserving so much, some meals have been less than stellar, so it's been nice to get time to make a few that are more tasty.

The yard and garden look terrible because they are so weedy. Once I get through this busy preserving time, I think they will be getting some serious attention. I'm glad the weather has cooled down—it's so much easier to work out there😀