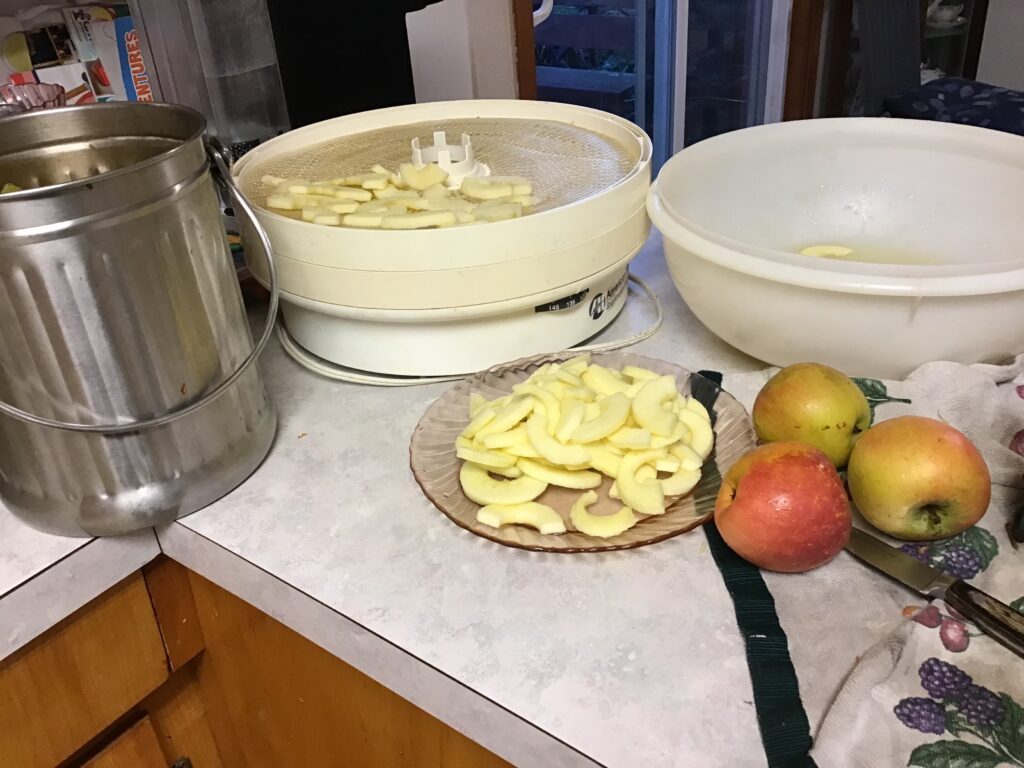 We finally finished up all of the apples we had, except a very few we refrigerated again for fresh eating. This includes the boxes on the porch, and all the random apples stashed in refrigerators all over the place. Whew!!! I feel like it was an accomplishment and a blessing to get those apples processed so they will last longer.
I have lost track of how many we have dried, but there are glass gallon jars full, and other assorted containers full as well. We did one final batch yesterday.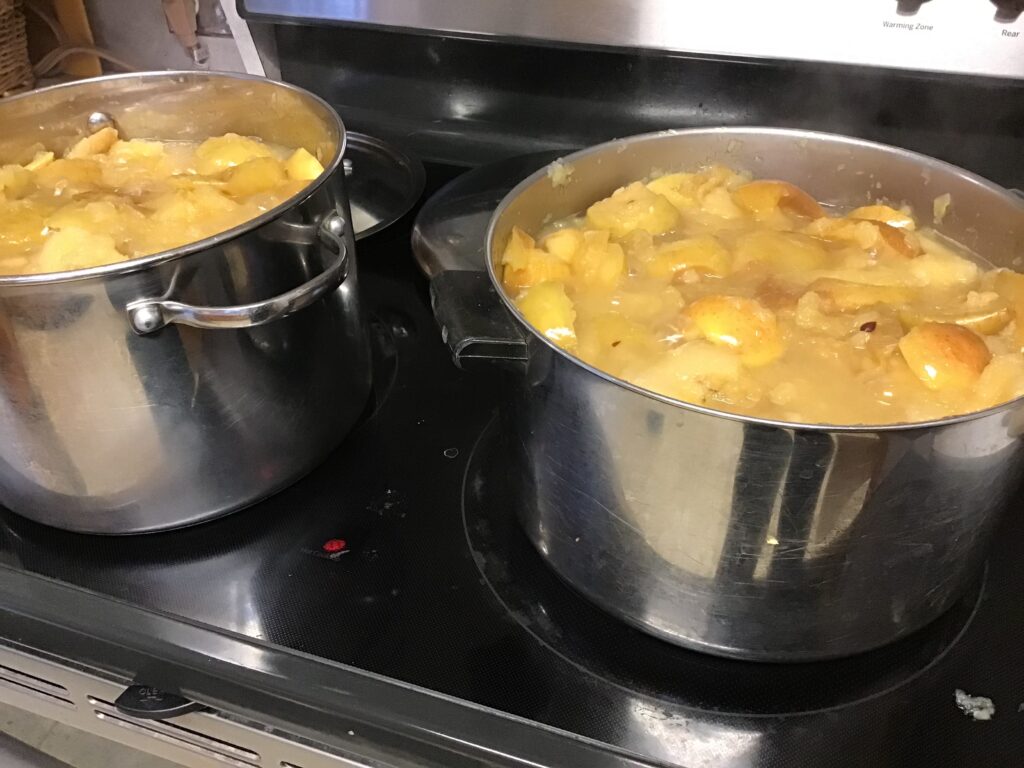 I made and canned more applesauce. In the end, I got 18 more jars of assorted sizes. They were mostly pints, but there were a couple of quarts as well. With what I did the other day, this should give me enough 2023 applesauce without buying boxes in the summer, but I still have that option just in case people suddenly decide to scarf this all up. Of course, we have not worked through all that is in the shop, yet. I'm excited about this because it should make my summer a little bit easier, since there is always plenty of other things to can during that busy season.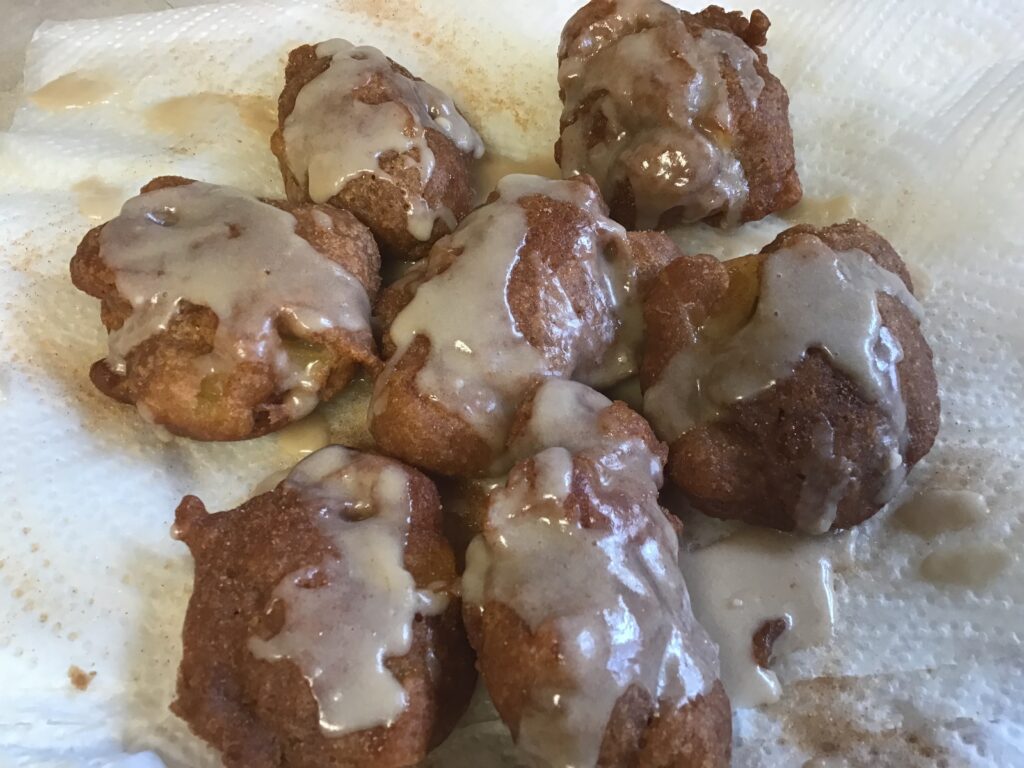 I did something fun with some of the apples–gluten-free apple fritters! They were SO good I don't dare to make them again very soon:)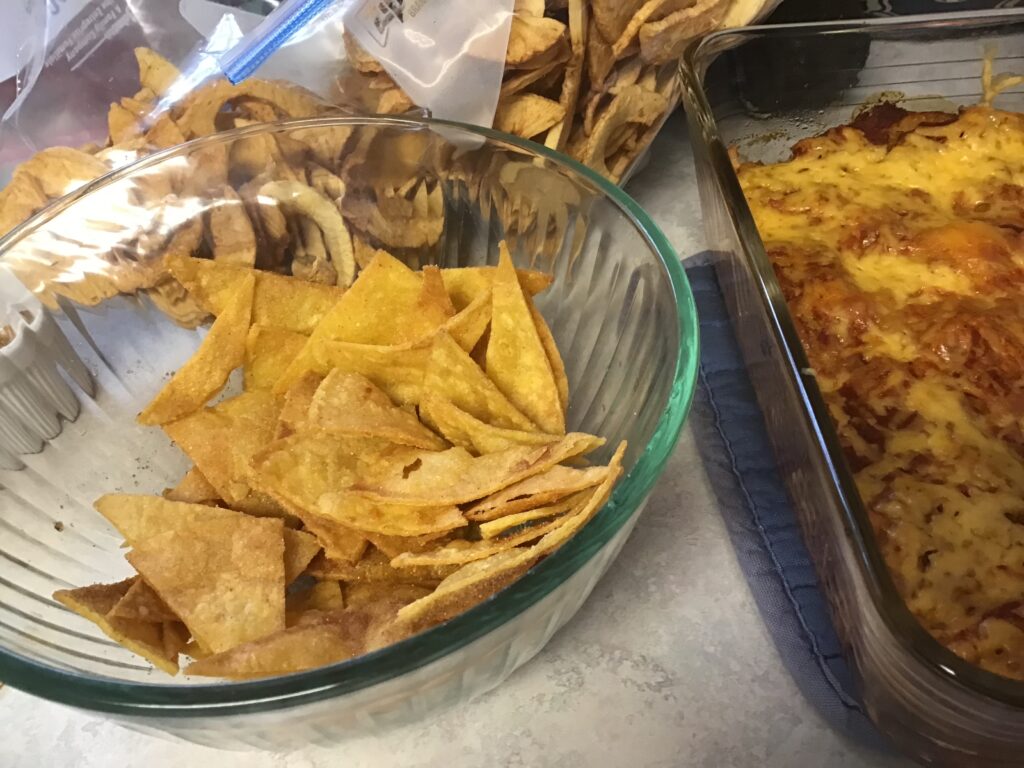 I made enchilada casserole, using some corn tortillas that had been around quite a while. I used the rest to make some home-made cinnamon-sugar chips, and fried them in the same oil I used for the fritters.
I worked hard this week to use up more odds and ends from the fridge, freezers and cupboards.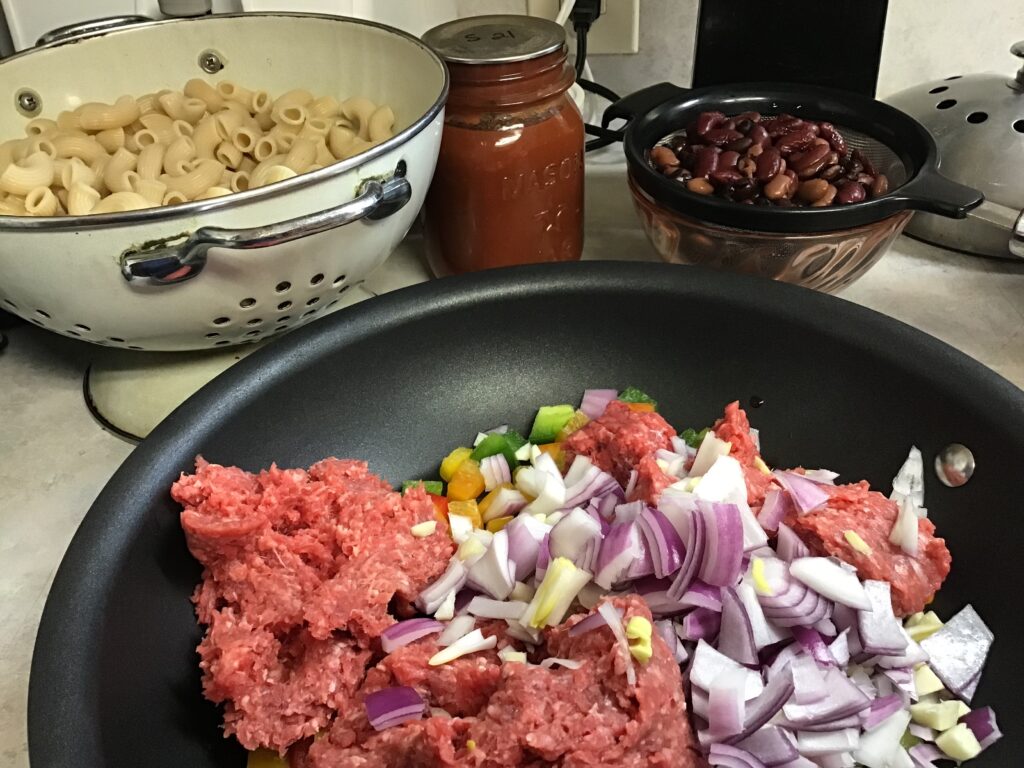 Chili-mac was on the menu and used garden onions, some peppers from a party, a can of beans that had been lingering in the pantry and home-canned tomato sauce from '21.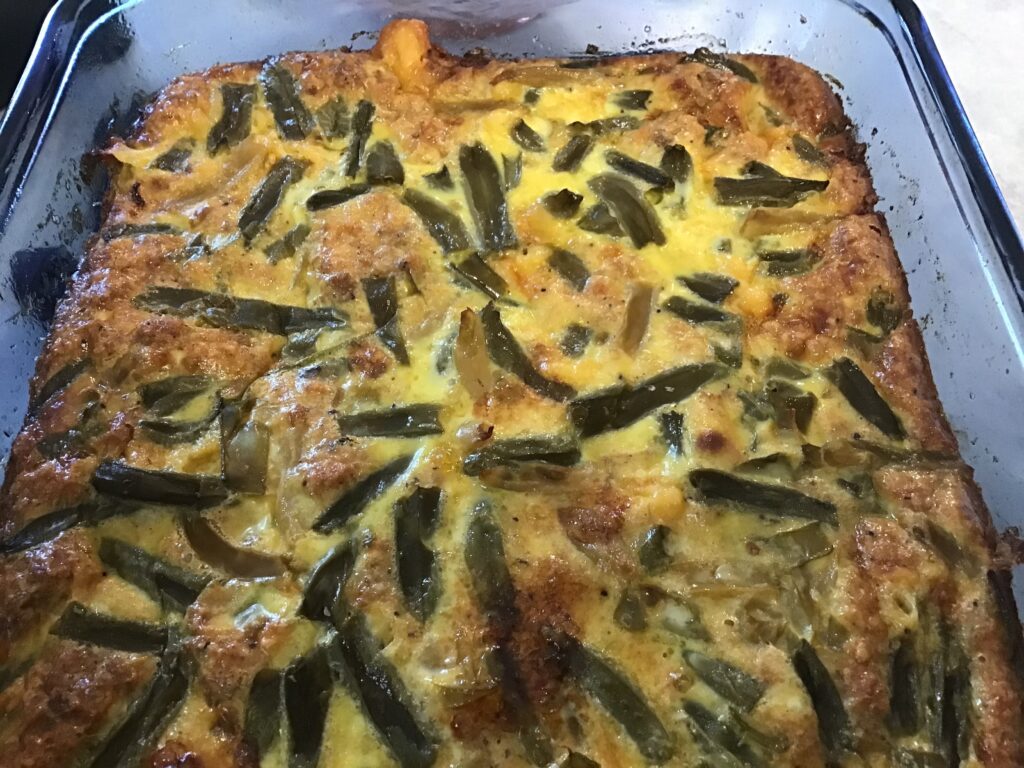 I used some bread crumbs I made a little while back, home-canned beans, and some cheese that needed using to make what we call "puffy." It's from the "More-With-Less" cookbook and is called Puffy Green Bean Bake, I think, but I've been making it for years. It is actually not very puffy when I make it, but tastes good.
Although much of what I'm doing this time of year revolves around cooking and cleaning, we also had some greenhouse work accomplished. Rob is still planting seeds every few weeks, according to his plan of when they need to be ready and how long they take to grow. Many things are up and he spoke of doing some first transplanting soon.