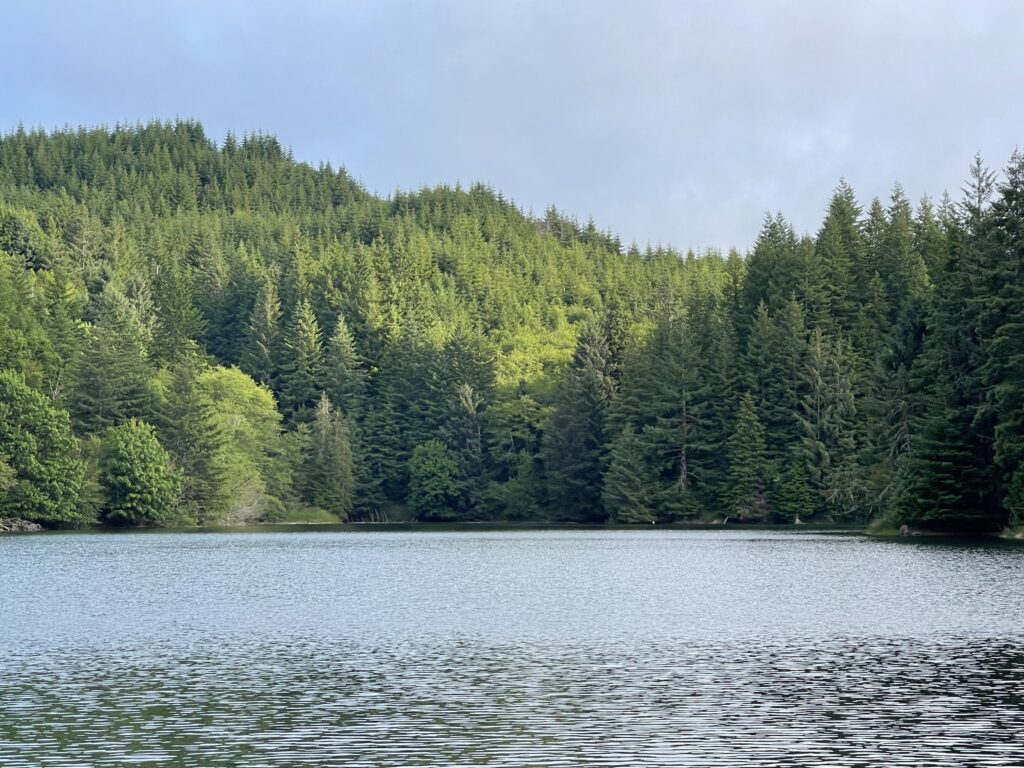 We have been gone quite a lot the last couple of weeks and working like crazy when we were home. First, we took our grandson camping for his very first camping trip. The first morning, he woke up at 4 a.m., he was so excited. So we went fishing at this mountain lake in the Oregon Coast range. Although there were no fish to be caught by us, we had a blast.
It took 5 minutes for him to begin to pelt the water with rocks. It took 10 minutes for him to wade in, roll his fishing line up and start wading in, despite the fact that it was 6:45 a.m., and 45 minutes to fall in:). It was a perfect place to take him on his first fishing trip and we had so much fun!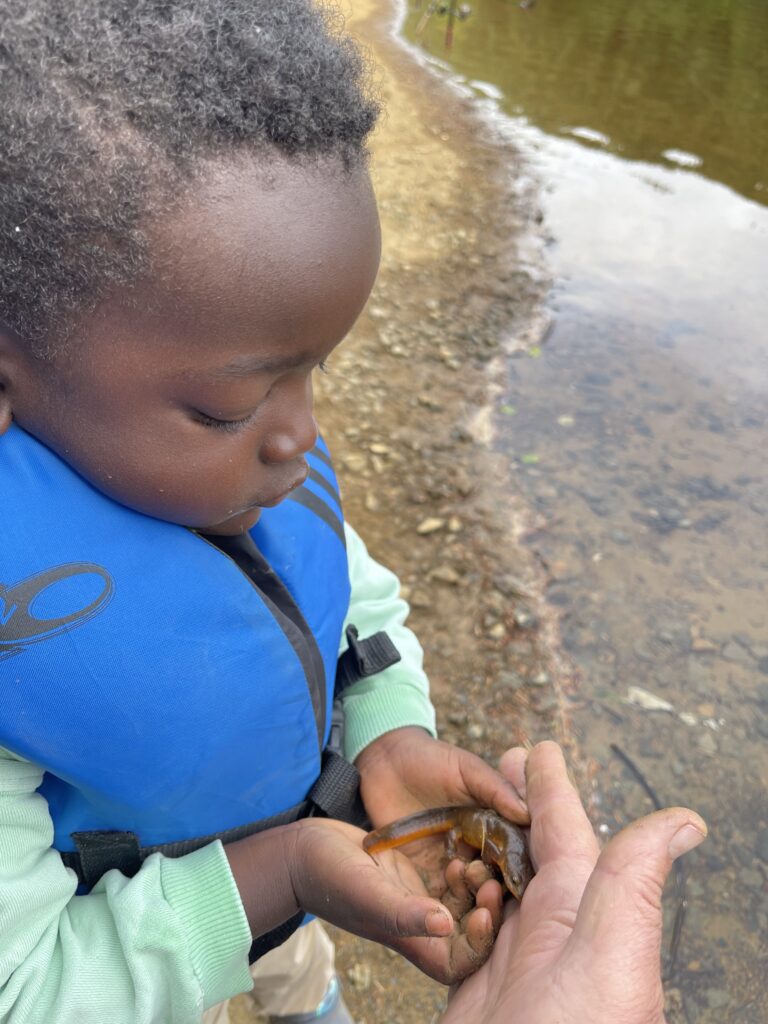 They did catch a salamander!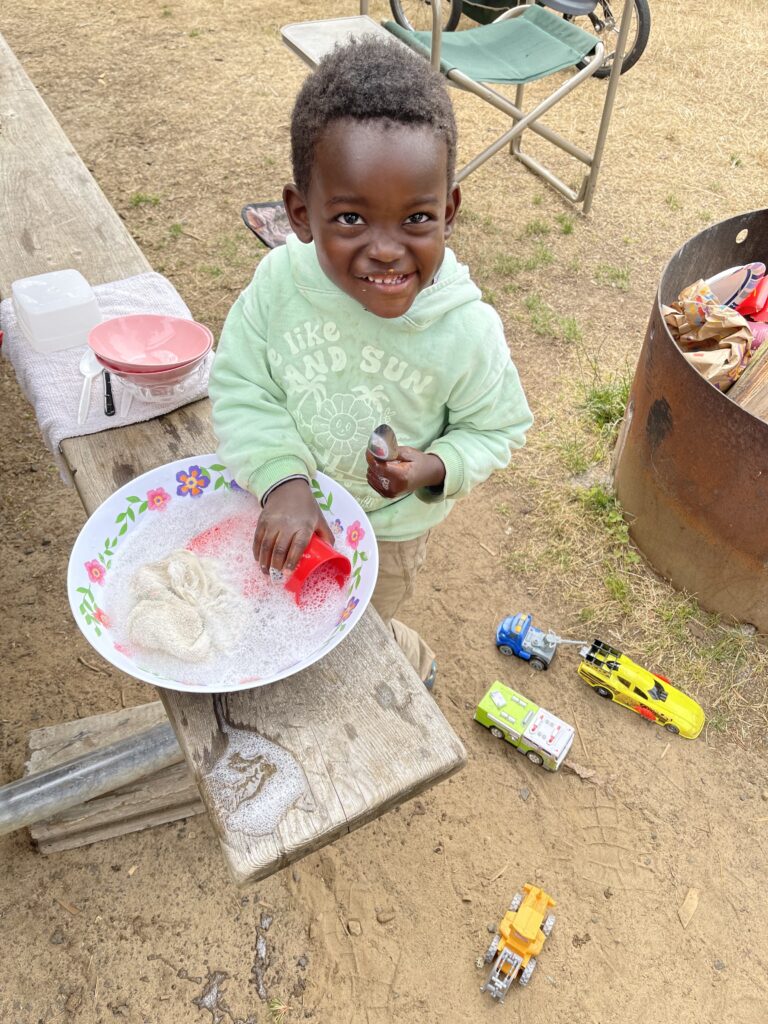 He did all the usual camping activities: He washed dishes outside, even though our camper has a sink inside. He played trucks in the sand for hours.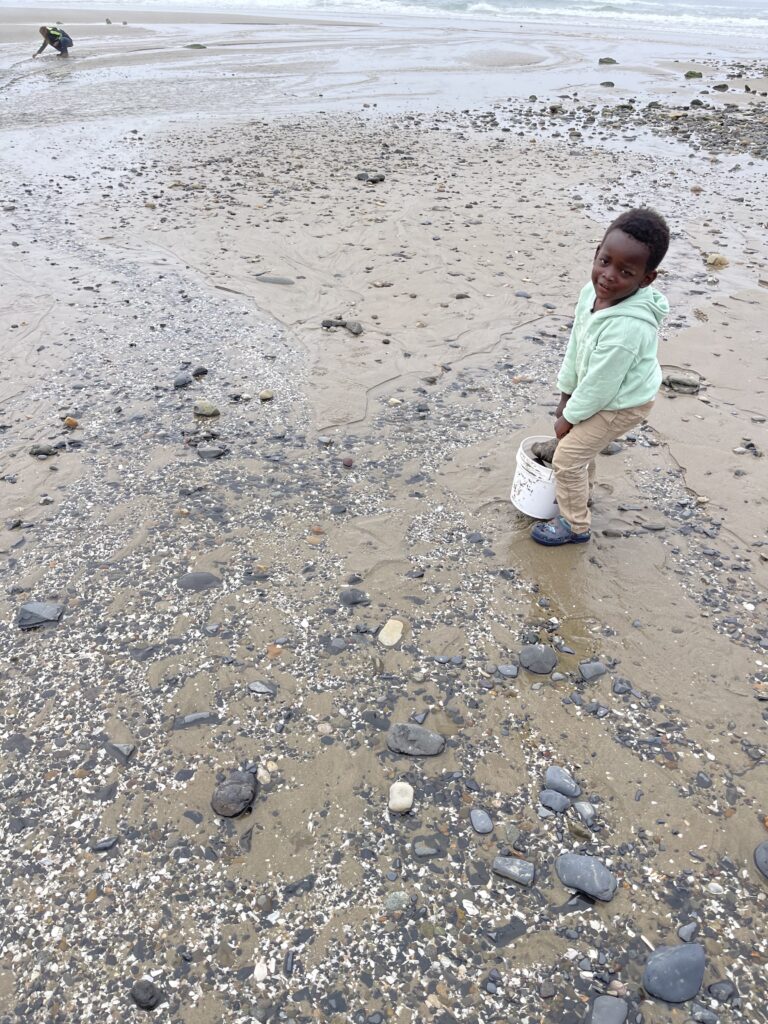 We went down to the beach several times and built sand castles and collected rocks. His one disappointment was the kite we tried to fly would not fly from lack of wind. One time, we struck up a conversation with a perch fisherman and by the time we were done, we had a fish for dinner and some bait to try it ourselves the next day.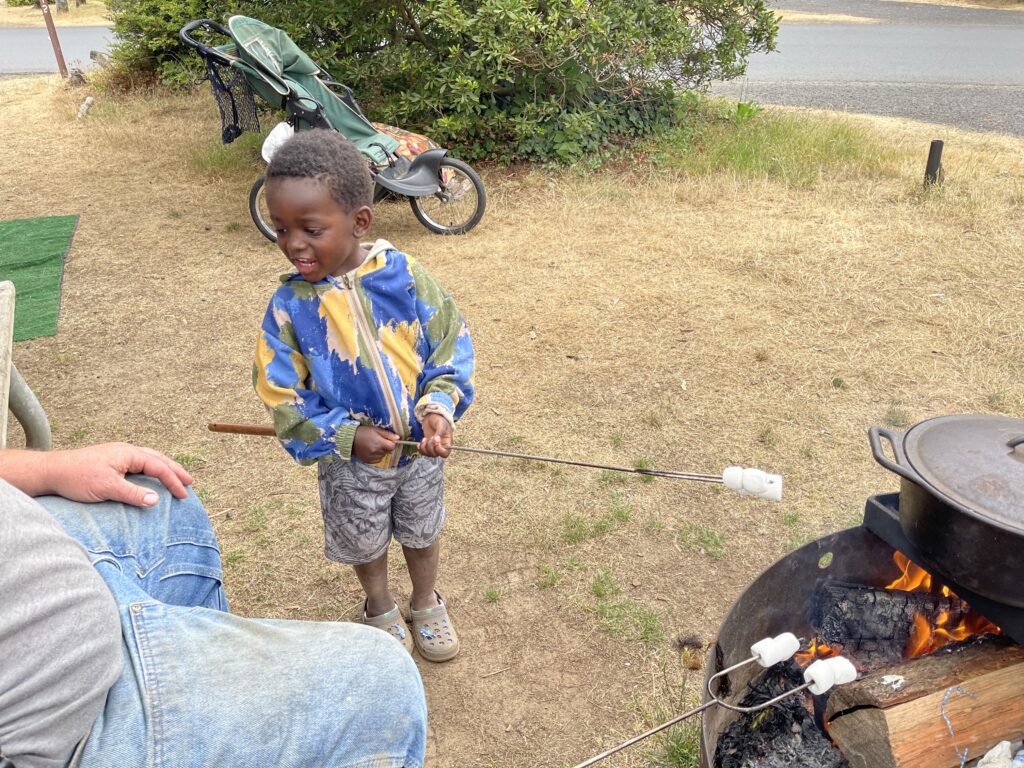 We roasted hot dogs and marshmallows, cooked in a Dutch Oven over the coals, and enjoyed food cooked in foil.
We took walks, visited the Oregon Coast Aquarium, a candy store, an ice cream store and ate out at Mo's, which is a restaurant.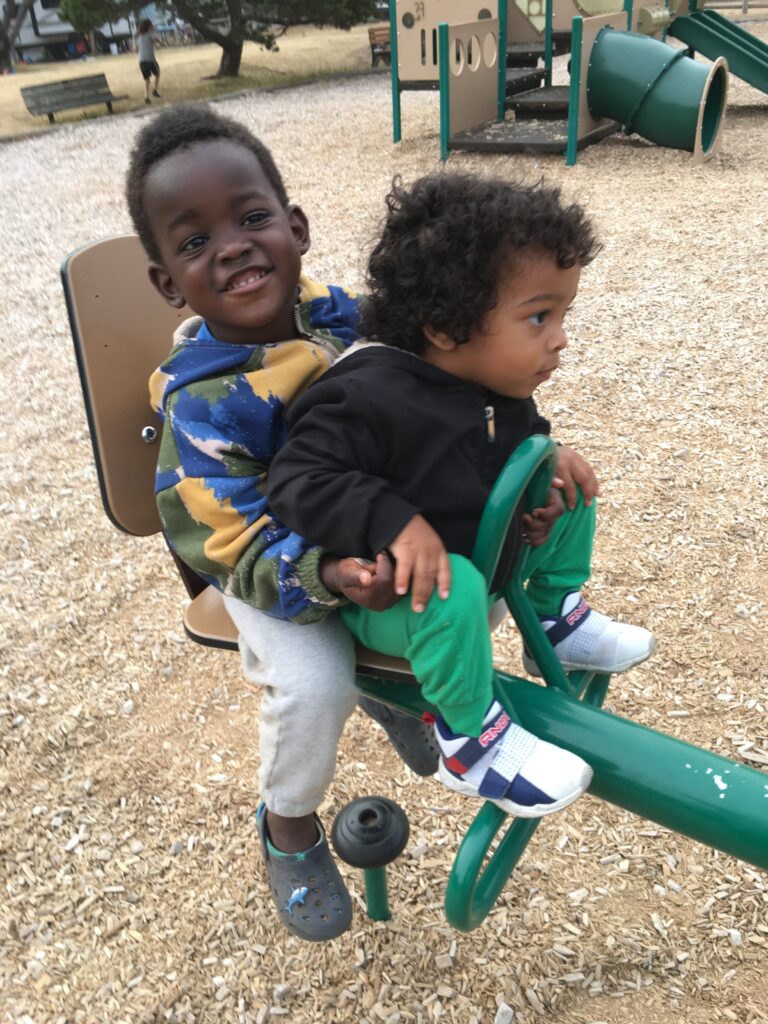 On the last night, the girls brought little brother down and they played together on the campground playground equipment. When you added endless walks around the campground, we had a busy week. A man in a neighboring campground asked us how we were still standing:). I'm not sure, but boy did we have fun!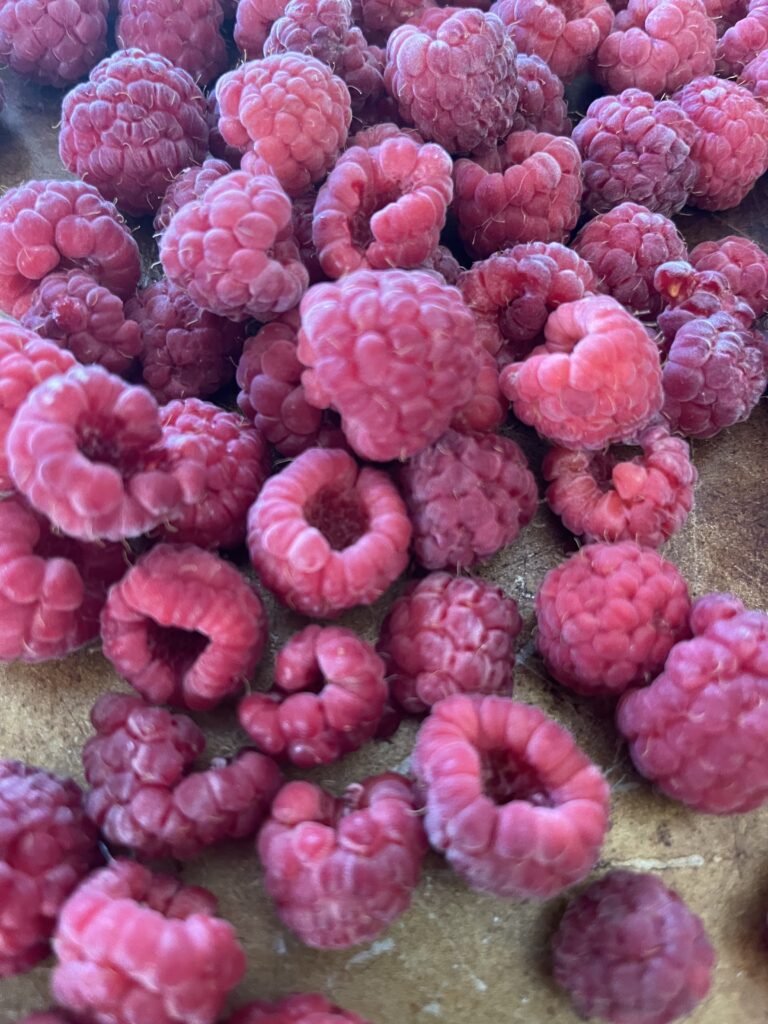 Once we got home, we immediately started weeding, picking and preserving garden produce……and working at our job, of course.
My carrots are acting funny and some are trying to bolt. I pulled a lot of them and canned 10 pints. Some were not thinned well and are very small, some are nicer. Most of the family took some to eat. I will pull the rest soon and I've planted another row for fall. I also picked lettuce, snow peas, green onions, a few zucchini, broccoli and cabbage.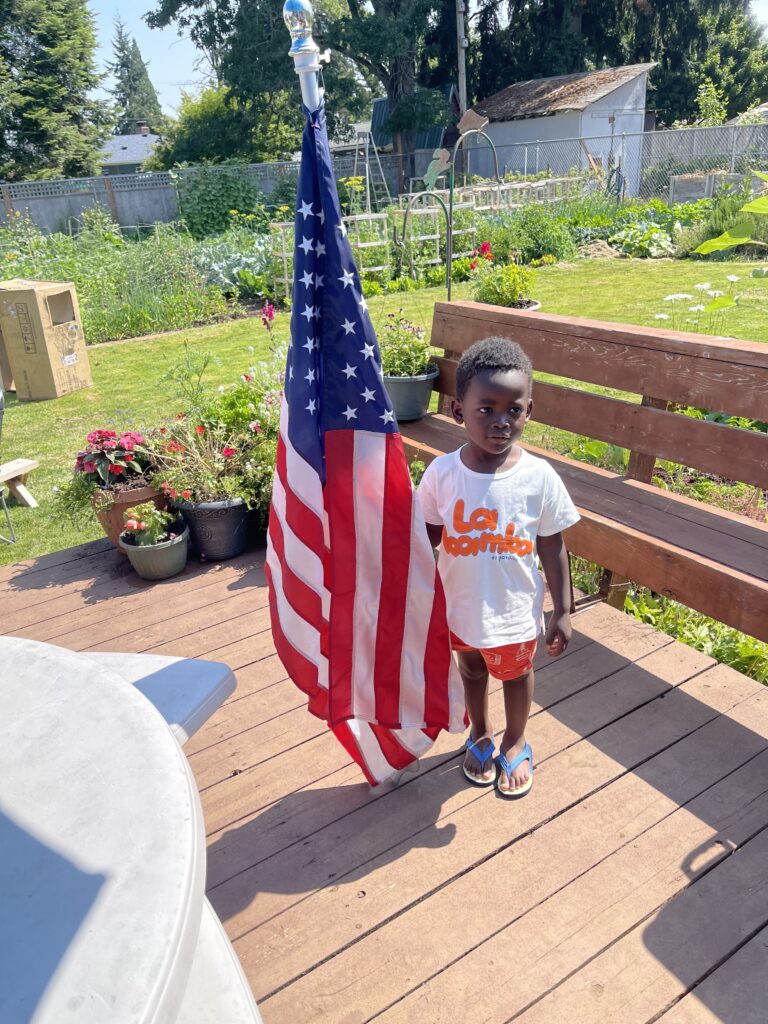 The 4th of July went well with a barbecue with the family and a double birthday party for both babies. Now they are 2 and 3.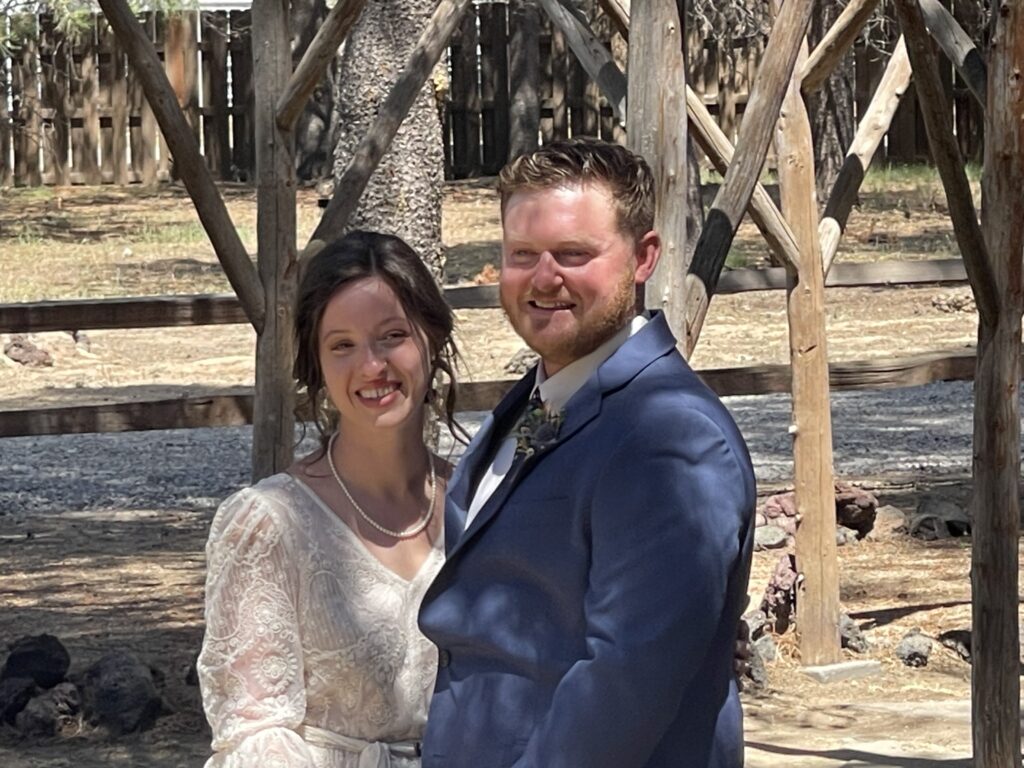 By Thursday afternoon, Rob and I were off to Central Oregon to the wedding of our dear friends' daughter. Rob had a prayer to say in the wedding and I was there to help with the food and the reception. Friday and Saturday were very full and we came home Sunday. The wedding was lovely and we had so much fun.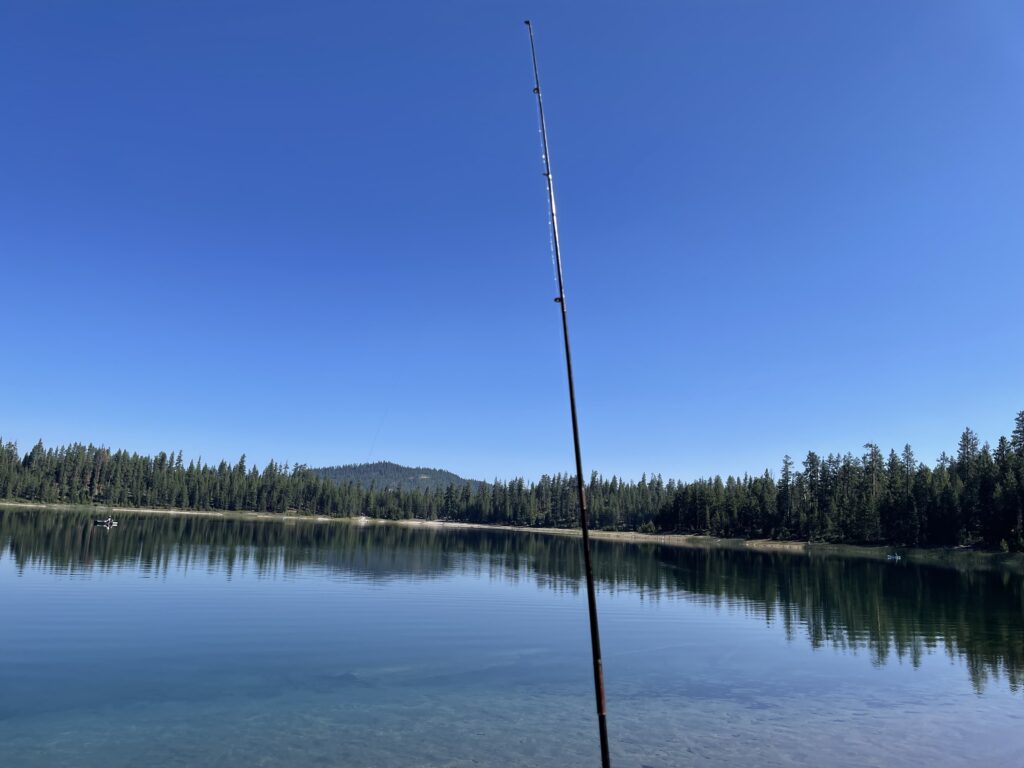 Rob did slip away Friday morning to a mountain lake to do some fishing while I helped prepare food.
I will say that the last couple of weeks have been a whirlwind. We were able to keep it frugal in several ways. First, we packed food everywhere we went, or ate at my friend's house. We ate out 1 time, each trip and did not choose extravagant meals. Second, we took the trailer camping, but not for the second trip, as it was going to be very expensive to pull it that far for only 3 days. Instead, we rented a cabin. It wasn't fancy–only 1 bedroom and very small, but perfect for our needs with a price we could afford. Rob was able to make one of his hand-crafted cutting boards for a wedding gift. We bought no souvenirs at the beach, but instead took and used things we already had. For instance, we have old sand toys and a cottage cheese carton we used on the beach one time, old kites we took, and one time we just dug piles of sand with our hands and put rocks and shells on top. Rob used fishing bait and equipment he already had, even though there was a "better" weight he could have bought. ..and son on. We had such fun both time, and it was even sweeter to know we stayed in the budget we had planned for each trip.
At the wedding, we helped my friend save a lot of money by helping her self-cater the reception. It was so fun!!! I was so glad to be there.