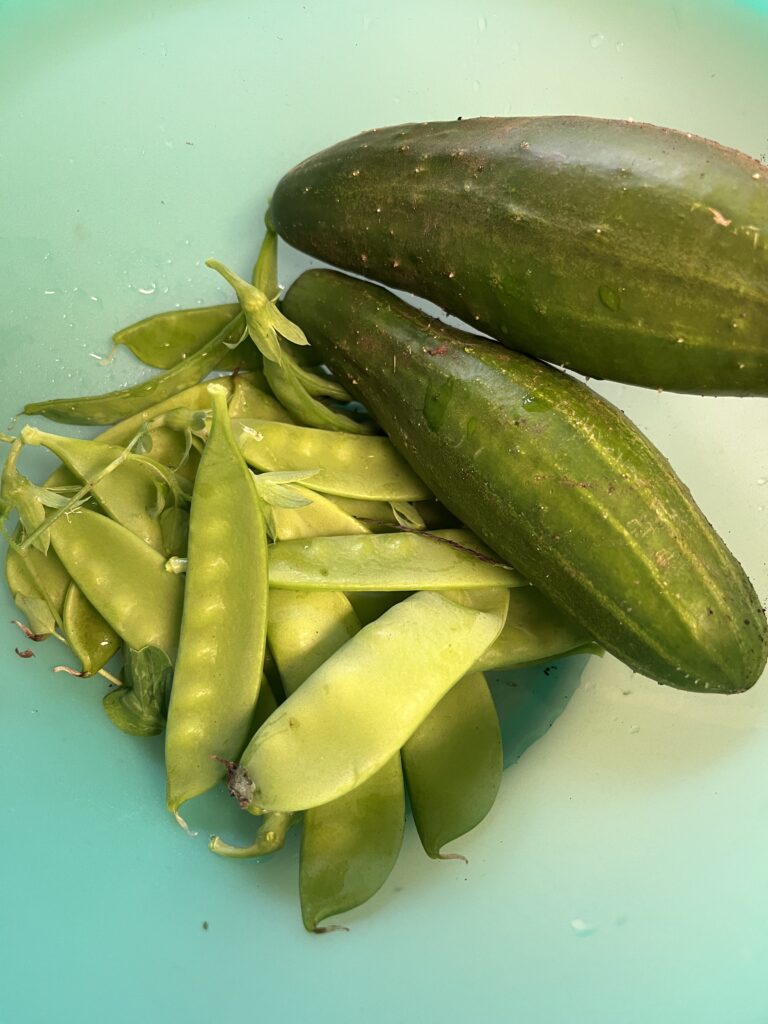 We are still getting a few scraggly vegetables from the garden; a few cucumbers, snow peas, tomatoes, boc choi, a handful of green beans, and carrots. It's nice to have more manageable quantities, but to not be entirely finished with produce.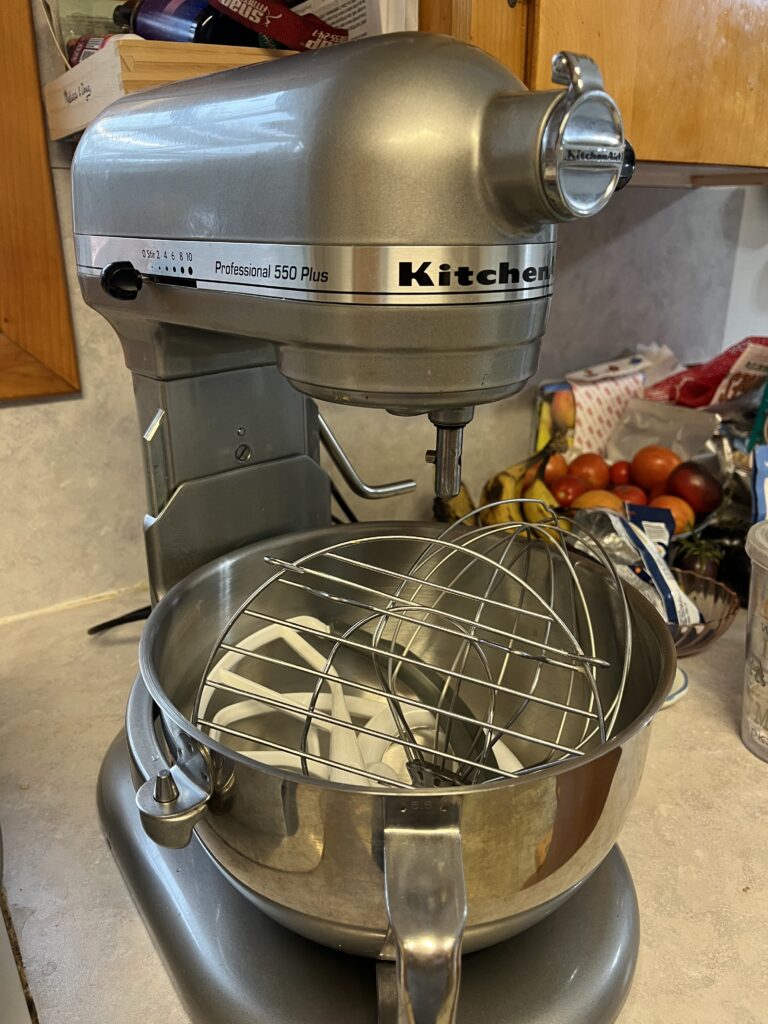 I'm delighted with my new mixer. One day, on the way to church, Rob noticed a "free" box on the sidewalk. This mixer caught his eye and he hopped out and snagged it. Of course, we had no idea if it worked, but after church he found the switch wasn't working properly. He tore it apart, and fixed it, which I find quite amazing, especially with a toddler 2 inches away, "helping." Now it works great. It looks like it was used very little. So fun to have!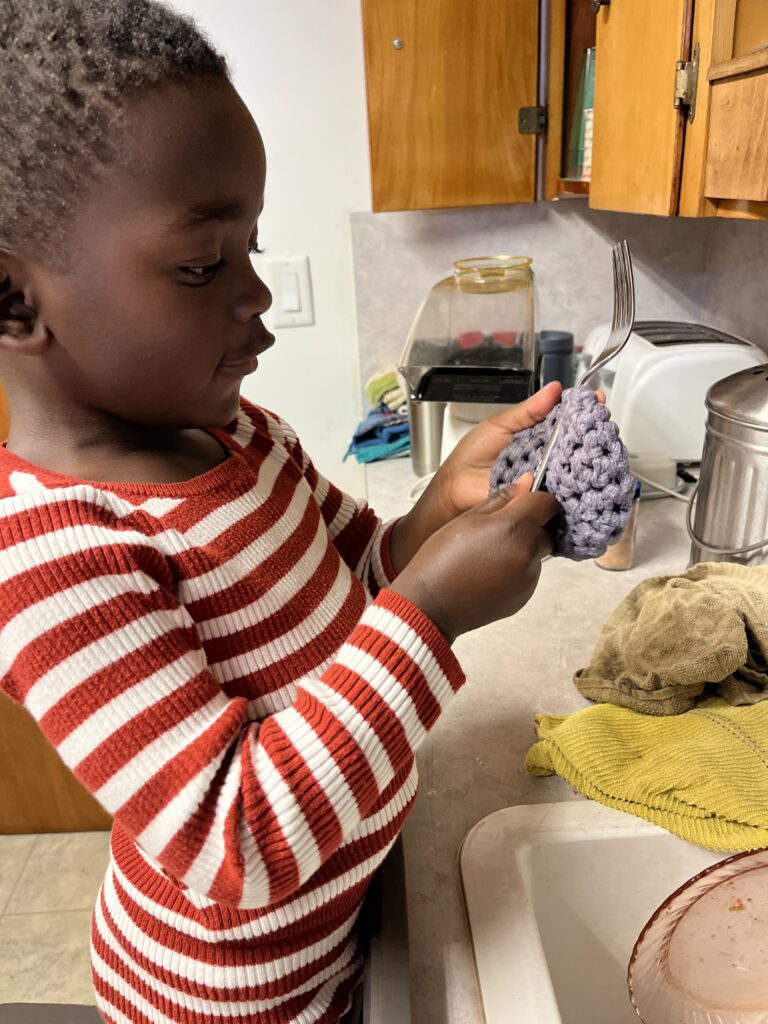 I have lots of kitchen help. He's especially fascinated with washing dishes right now. That is good because I have been cooking and cooking lately. We have so much good food and it makes me happy to use it, so we eat at home. Since I'm in an extra-busy season of life, I have been writing out my menu plans. This helps me use food I already have from my abundant harvest this summer, but more importantly gives me a list to follow when I'm in a hurry. I don't have to think it up AND make it, and I can get some things prepped ahead. There are a couple of evenings where people here need to eat before I get home from work on my new schedule and I like to leave easy home-made healthy options.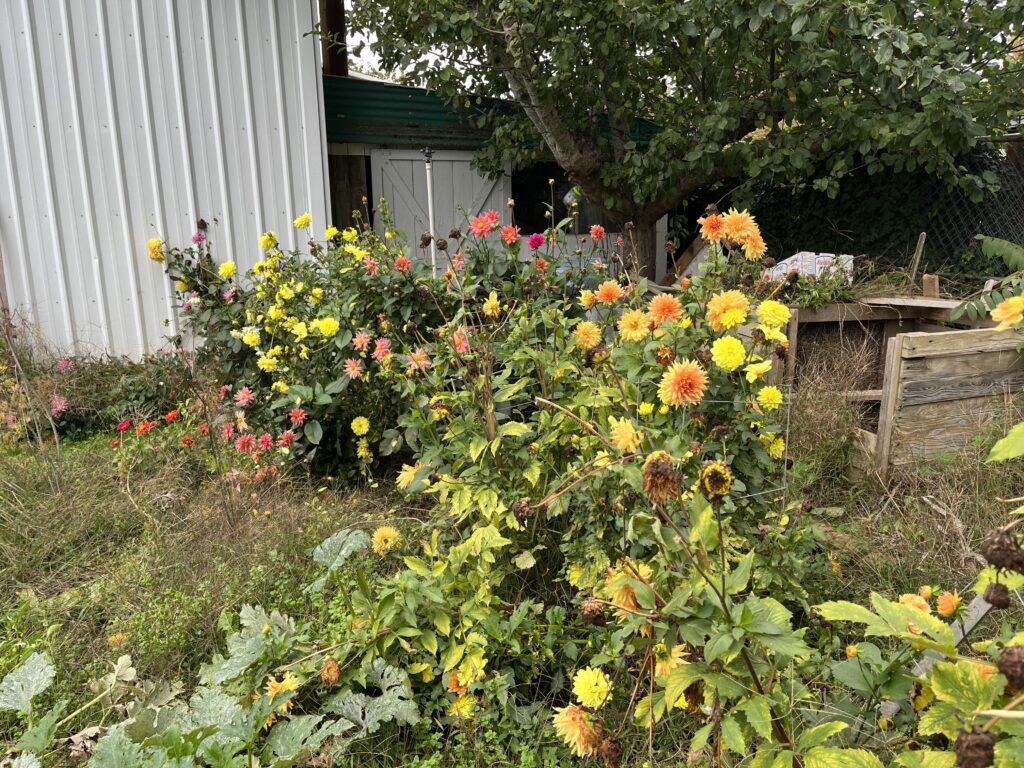 Although the flowers are waning, I've been picking bouquets. There are still many lovely blooms.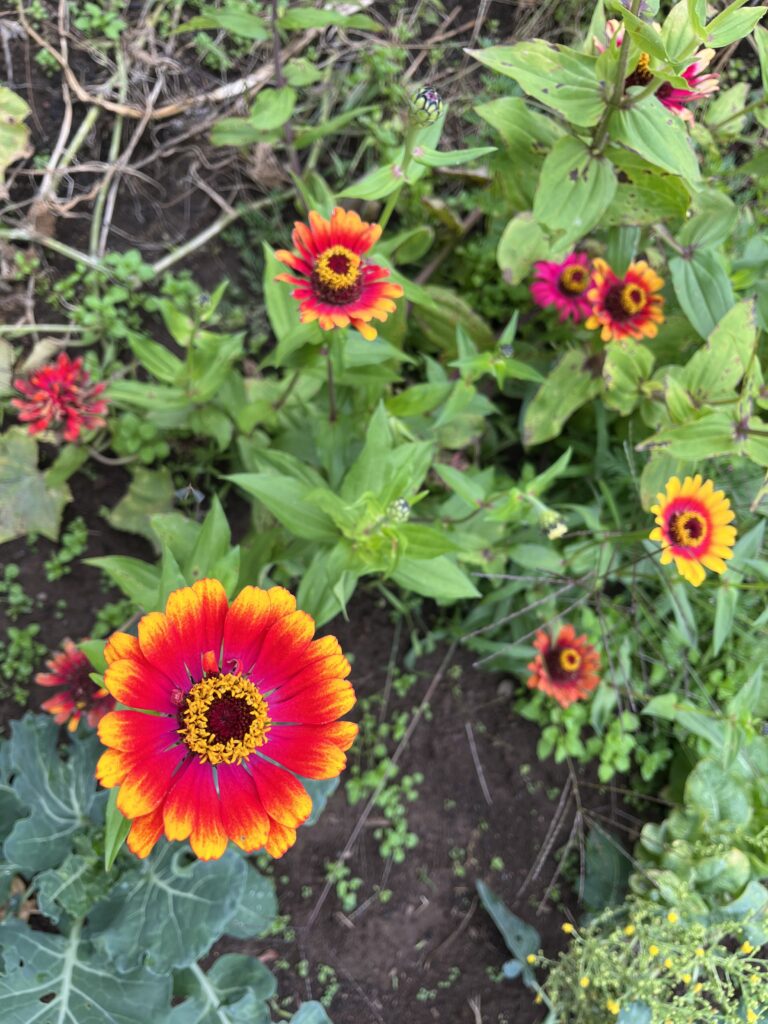 We've saved seeds from some zinnias and marigolds, dill, and some other plants. I was also unable to keep up with it all and I noticed the dill has reseeded and is about 3 inches tall. It won't survive the winter but I hope there are plenty of volunteers next spring. I've been using what did come up—just snipped off entire tiny plants and cooked with them.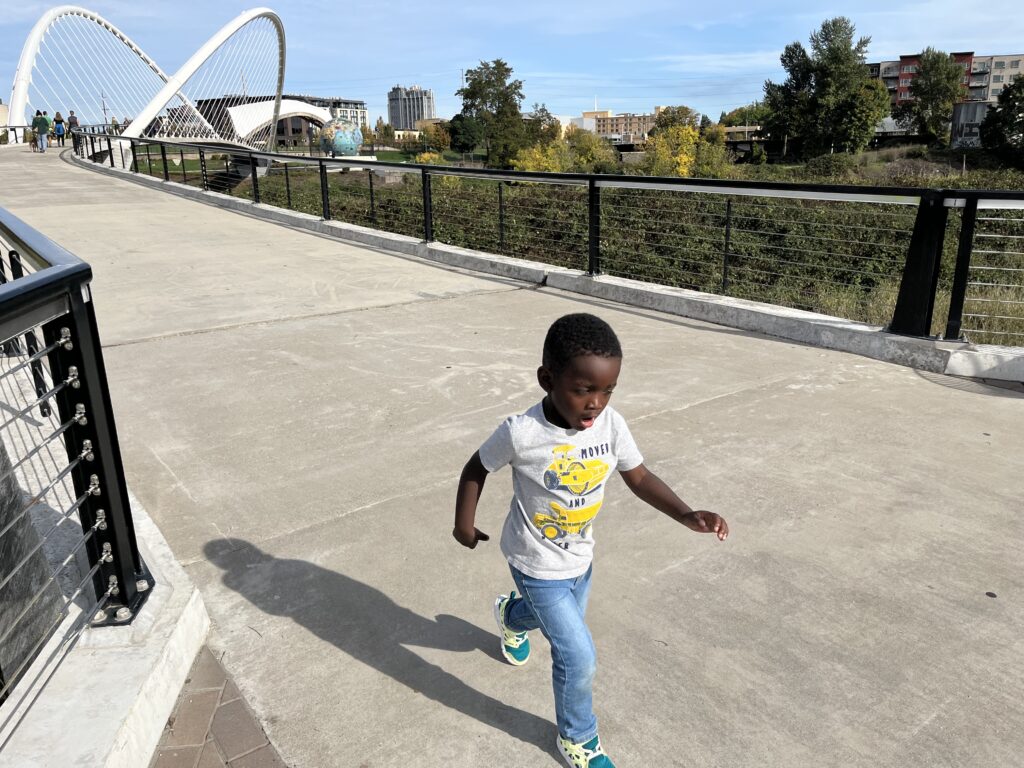 We've been utilizing free and inexpensive activities with the kids, since my niece and nephew have been spending the week with us. Our grandson loves to run so we try to get him out as much as possible. Our nephew likes Pokémon Go annd for me to read aloud to him. Our niece likes car rides. They all like popcorn and a movie. We ate SO much popcorn this week. Thankfully, we had plenty as my mom gave us a big bag not long ago. And butter…….we kept the dairy industry going this week😀 It was a fun week and I think we all had fun most of the time. I will admit I'm looking forward to a few more restful days that are coming up before long, though.