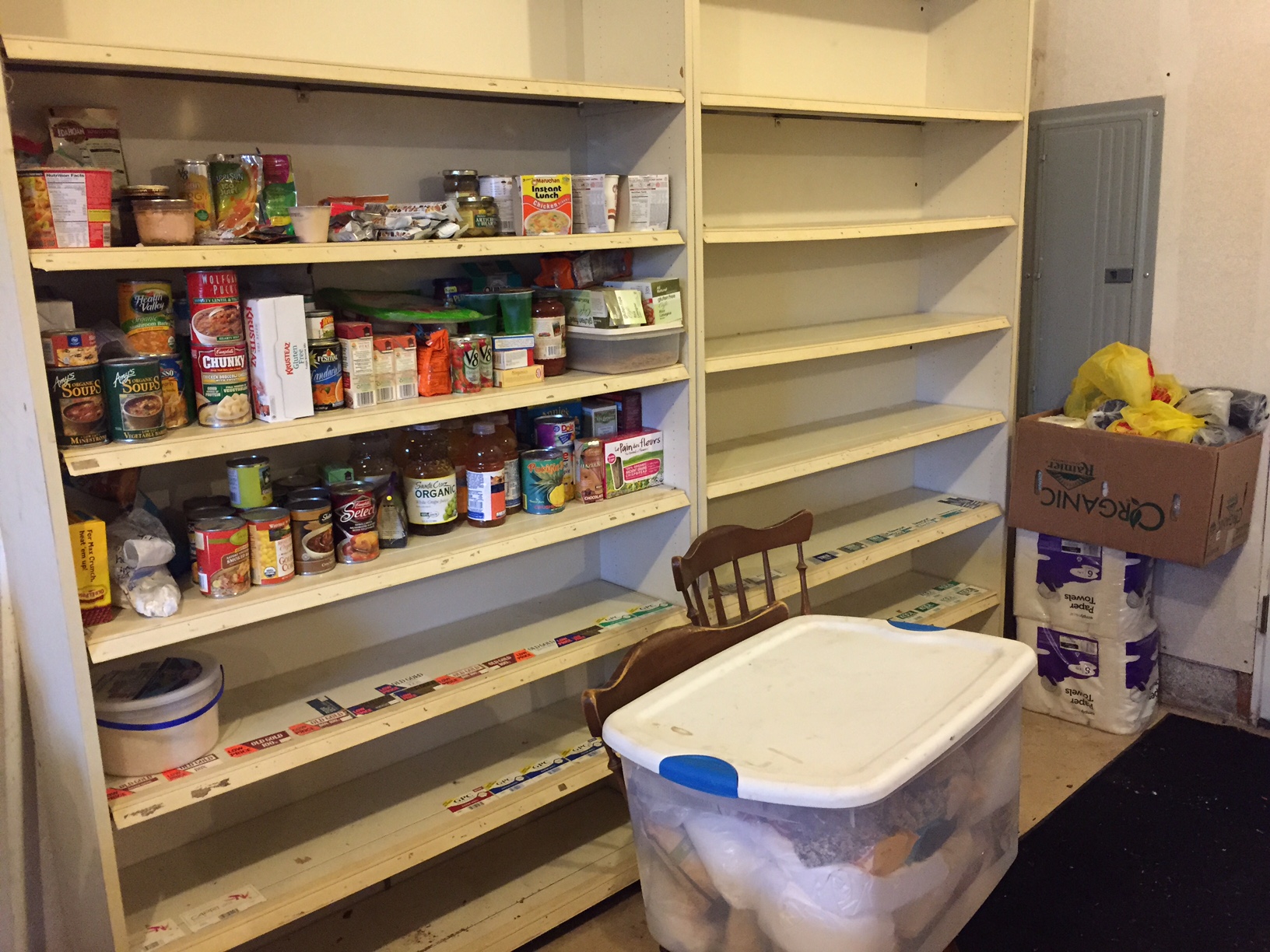 I feel like I've finally turned a corner!  Maybe, just maybe, I'll actually get this huge project finished!!!  After working on these shelves for parts of 3 days, yesterday they were finally conquered.  The food that is still there is for the next couple of weeks.  The bin is gluten-free flours and grains that I will keep accessible while we are in the camper.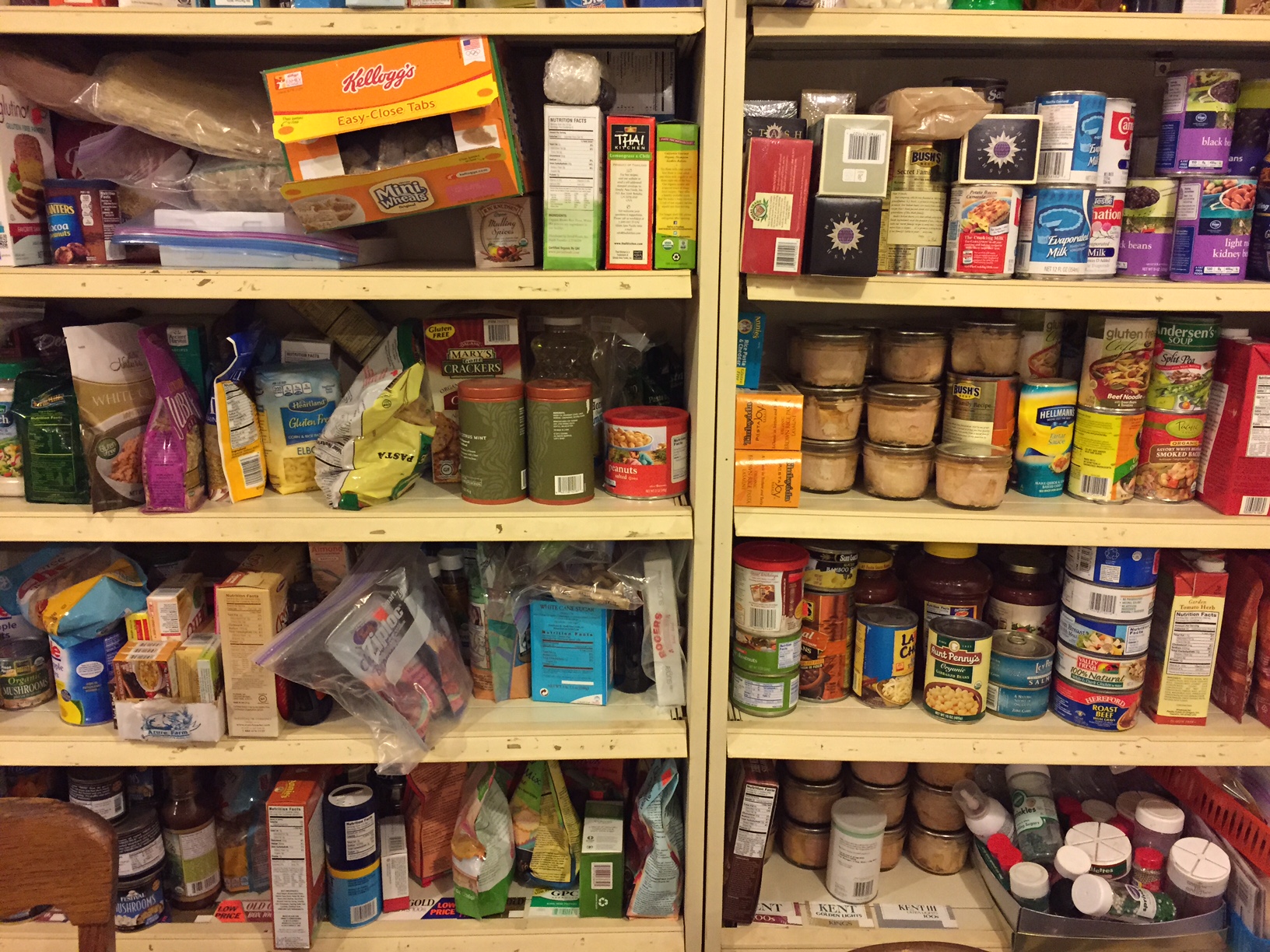 This is only part of what was on them a while back!  Everything has now been sorted and packed. Numerous glass gallon jars, plastic containers and empty ice cream buckets full of dry beans, rice, sugar, brown sugar, oatmeal, lentils, split peas, etc. have mostly been packed as well.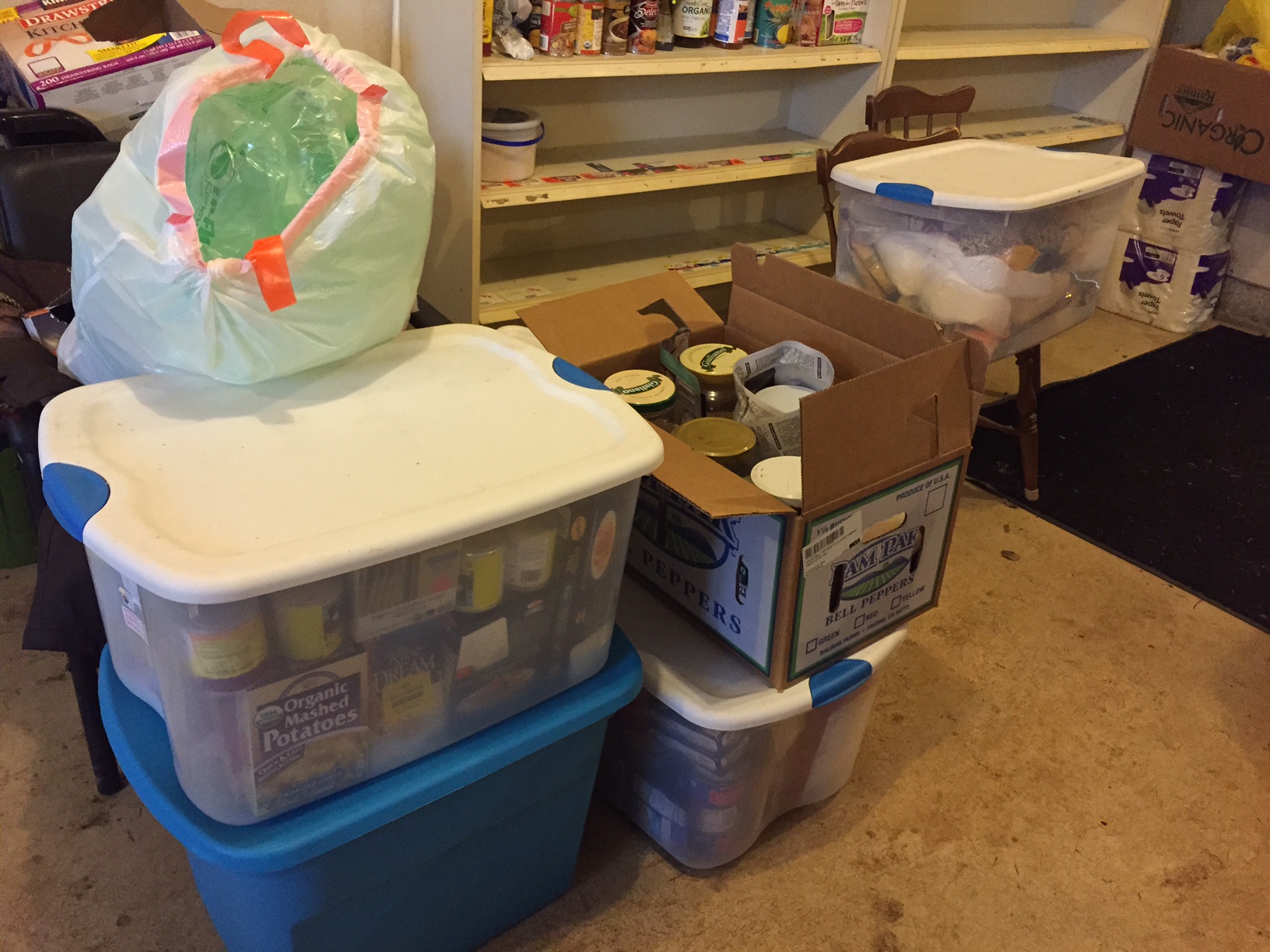 Most boxes are stacked, ready to be stored in my aunt's garage over the summer.  They will likely not be needed, though, until after the move.   4-5 bins are going to be left very accessible, so I can replenish my supply in the camper.  That was part of the huge sorting process–choosing an assortment of this and that, anything easy to cook, instant potatoes, jarred spaghetti sauce, etc.–the kind of things I save and rarely use under normal circumstances. Well, the day has come to use it–or the summer, I should say.
I also have been able to empty several shelves, my aunt undid the china cabinet the rest of the way, used books have been sold, more items have been sorted out for the charity shops, some has been donated, and several loads have gone to the storage unit.  Rob burned a huge pile of debris and trash yesterday, and is making a scrap pile for the scrap guy, and a pile for the dump.
The appraisal is today, and is the last big hurdle.  There should be no problem with that, according to our realtor.  While they are doing that, we will go get a p.o. box in the nearest town next to my sister's place.  Time is really flying along, and the next couple of weeks are turning out to be quite busy.
In the meanwhile, the girls have a dance recital next Saturday, and the paperwork has finally moved along with Patsy's adoption, so we are going to go before the judge for an adoption ceremony on May 17!   It never rains, but it pours:)  Thankfully, we have the costumes for the recital, and the dress for the adoption.  Rob and  I got her a pair of shoes Tuesday, he will buy her a corsage, and we will be good to go!  At last.  I'm glad.  It just feels right, getting that done before we move.  She's waited so long for this and is more than ready.  We all are.