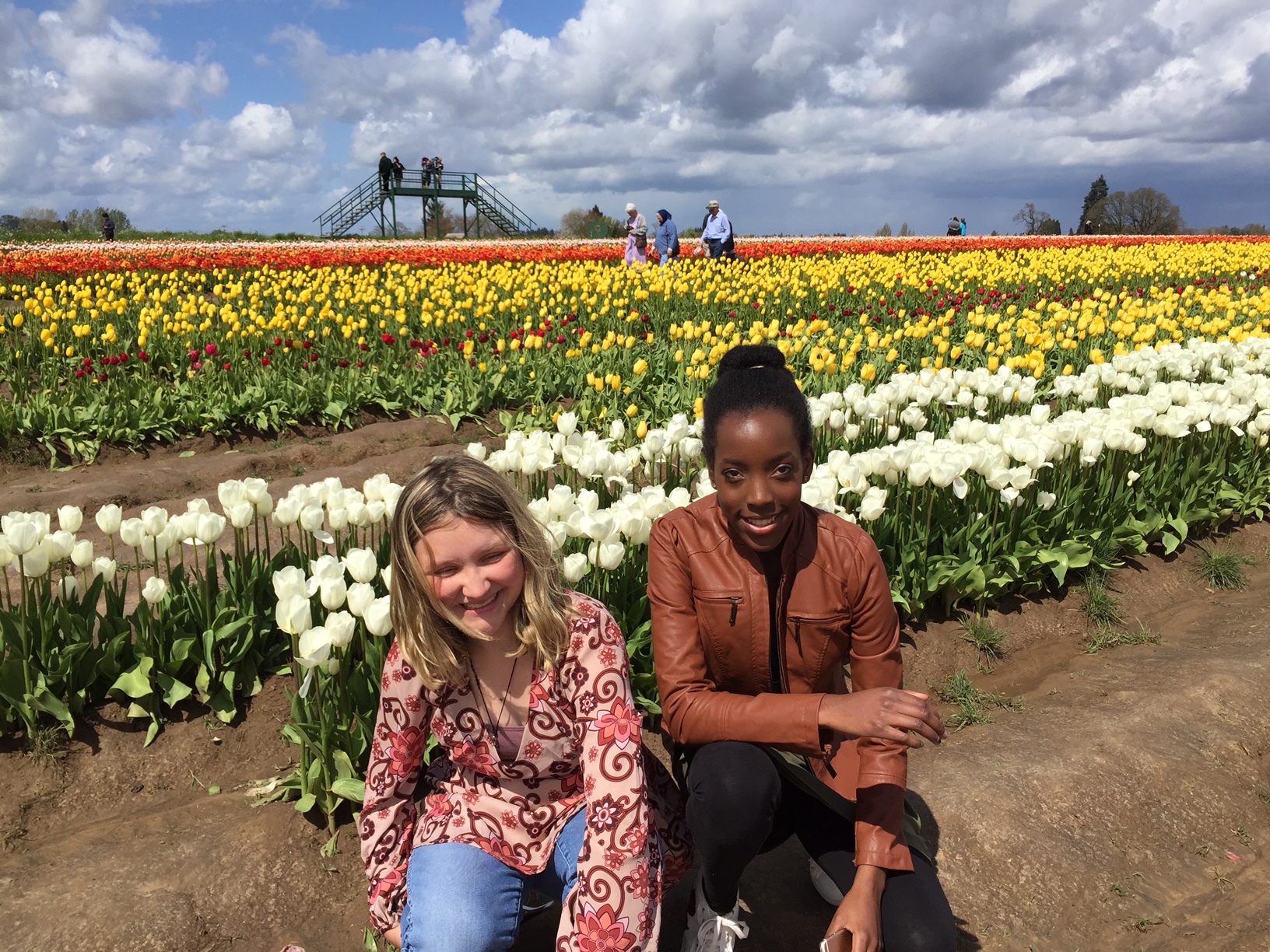 We went to the Wooden Shoe Tulip Fields for a field trip (literally in a field) today:)
Alissa's mom, Gail, has been wanting to take the girls there for a while now, and today turned out to be unexpectedly sunny, in spite of dire predictions of torrential rain.  So, the girls and I were working hard at school books when she texted me, and we decided on the spur of the moment to go today.  The girls did not protest at all when I asked them to close their science books and get in the car.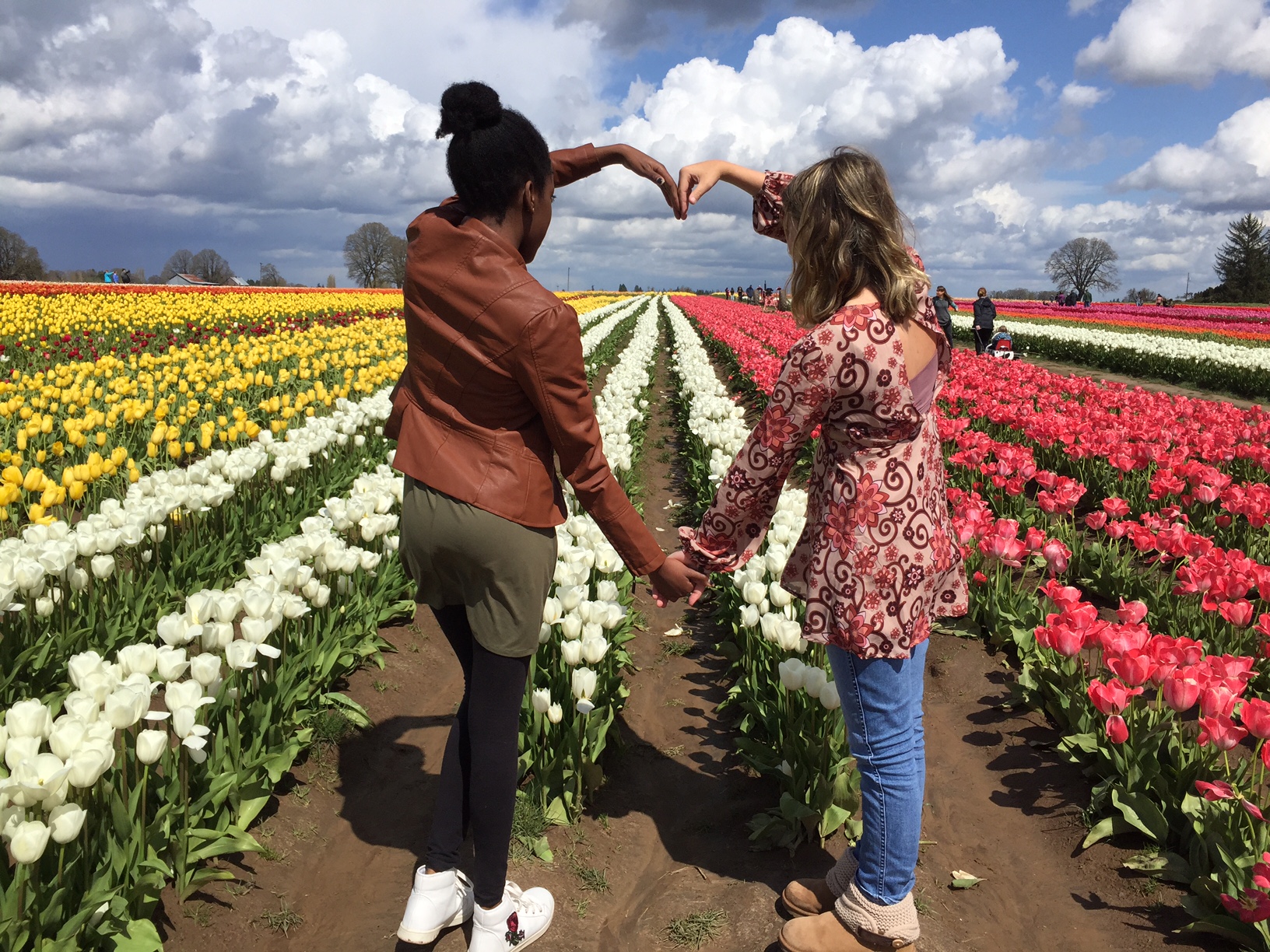 We picked our way through the mud to the field where we enjoyed a breathtakingly beautiful field of tulips.
It was quite a view from the observation platform (as seen in the top picture).  There was another huge field of tulips in the distance, a gift shop and restaurant, and many little booths of various items to buy.  There were also things like a hay ride, a huge slide and some other fun-looking attractions.   Many were closed since this was a Tuesday, but there were still quite a few people there.  On the weekends, sometimes the traffic is so heavy that it impacts I-5 where cars are trying to exit to go to the fields.  We were delighted to be there when it wasn't so crowded.  We had plenty of space to thoroughly enjoy the flowers.  We wandered around for a while, Ja'Ana enjoyed an elephant ear while the rest of us had some food, too, admired the tulips some more, and headed back home so Alissa could do her guitar lesson and they could do math.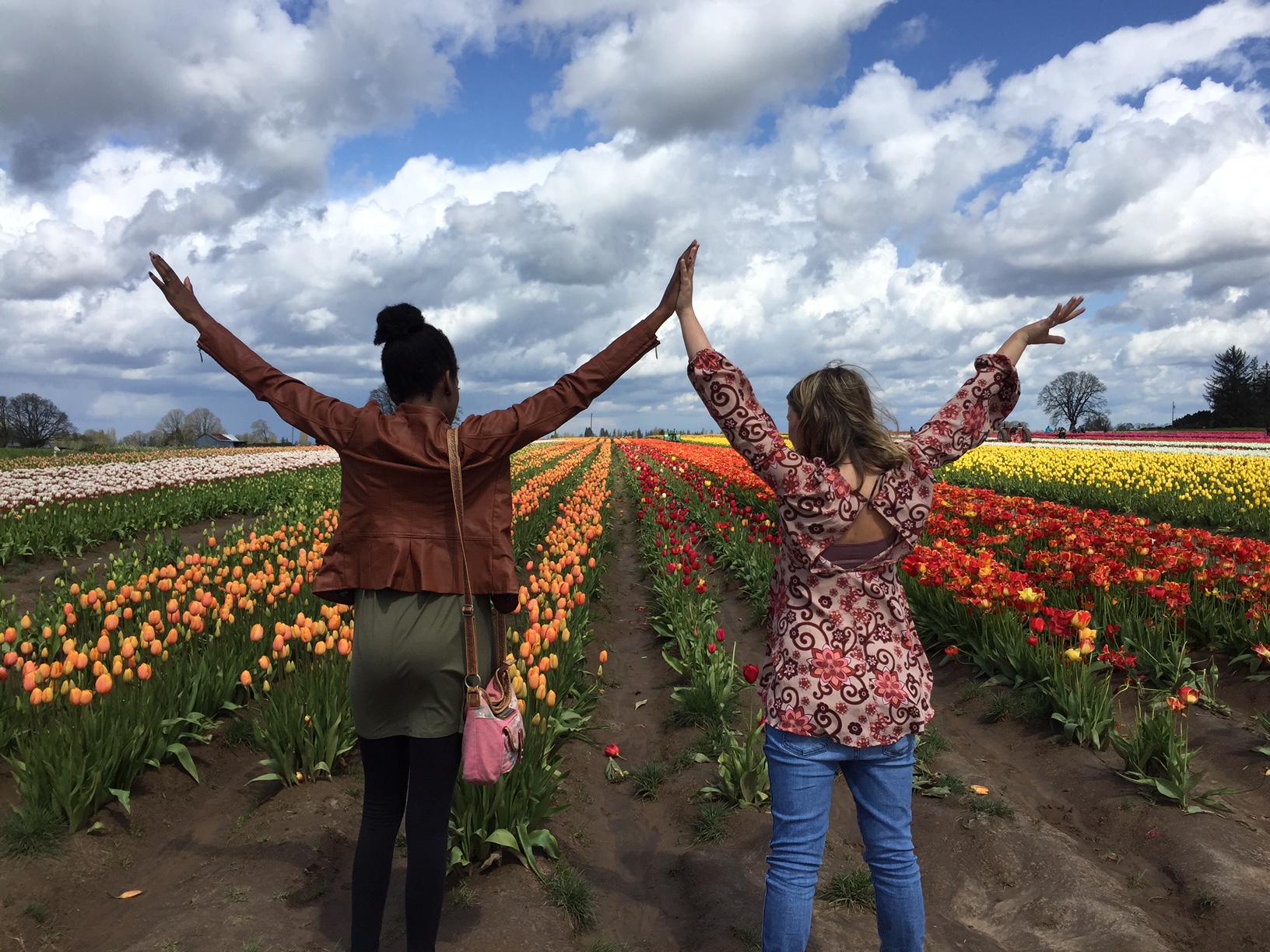 It was a great day!