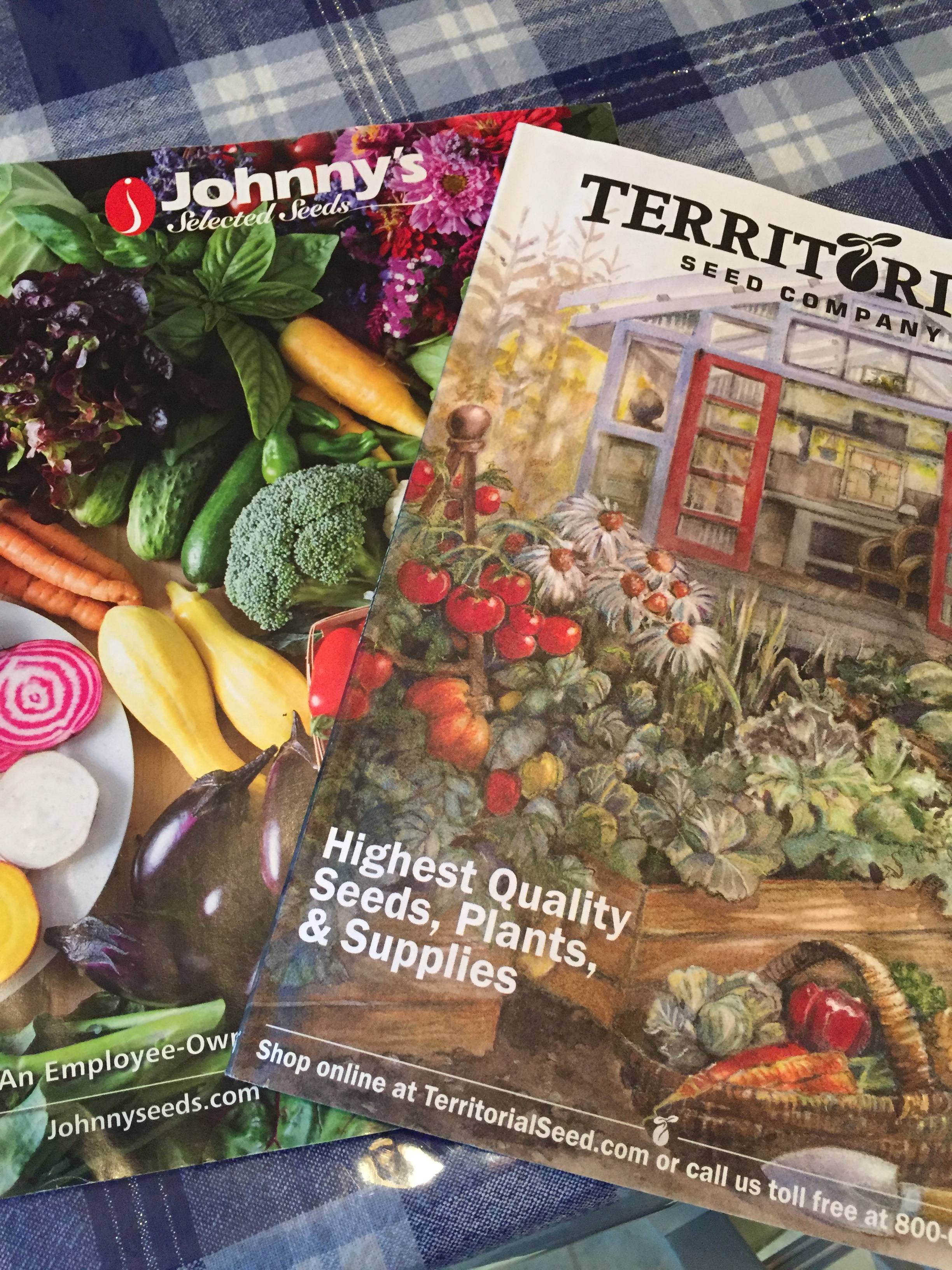 I spent several hours this week pouring over these 2 catalogs and going over the website at Pinetree Garden Seeds.  I ordered from all 3 places.  I have favorite items from each place, and this year, I got them all.  My standard plan is to order a small package of an item I want to start, say Yellow Pear Tomatoes, and grow some one year and save the other 1/2 for next year.  It has worked well for me in the past when I don't need very many of a certain kind of plant, but still want to start my own seedlings.  This year was different, as I was starting from scratch.  So, I had a great deal of fun getting to order everything I wanted!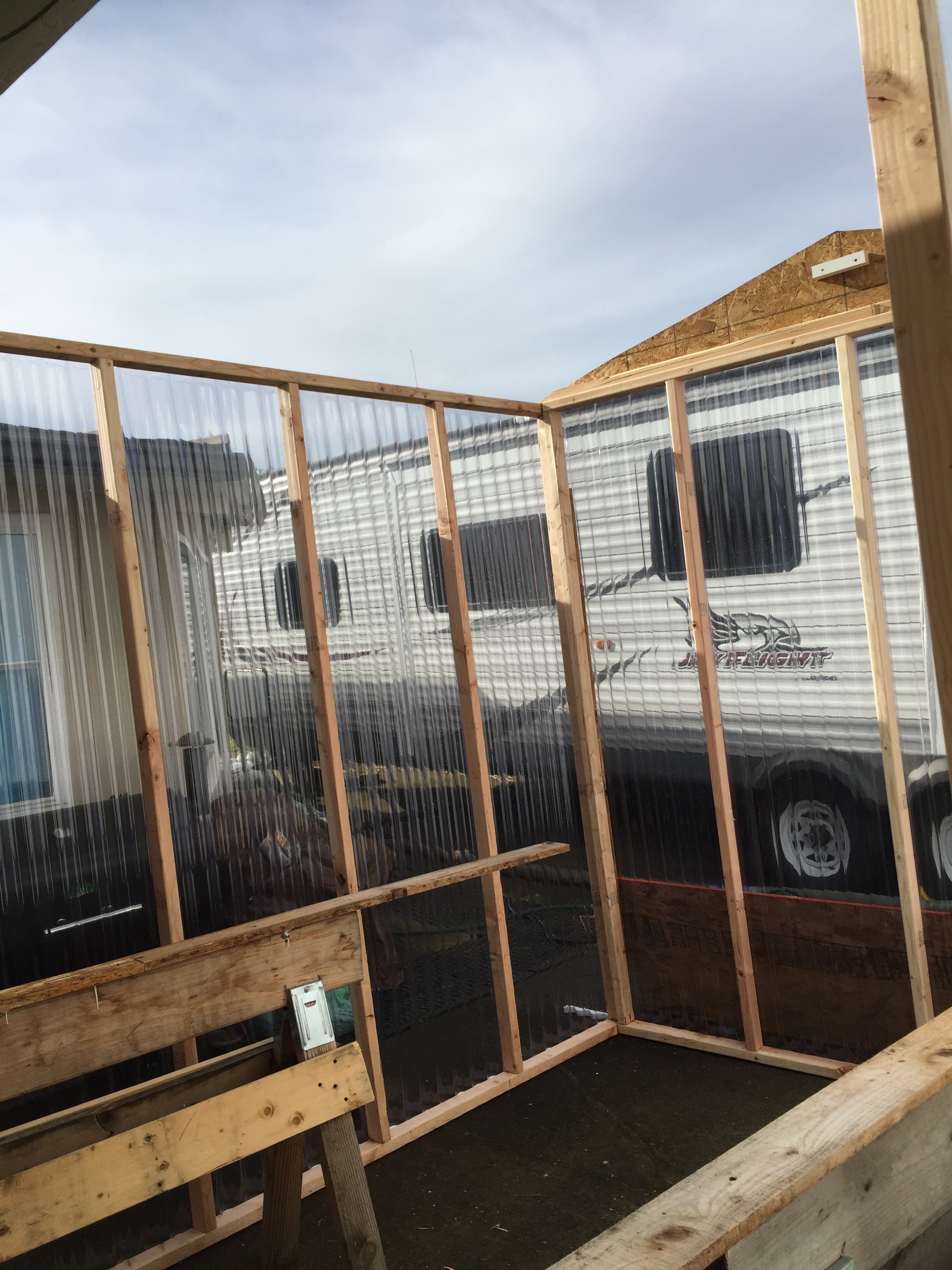 The greenhouse is starting to shape up.  It's quite a bit bigger than I imagined it would be.  Rob has been working on it after work, in the late afternoons, but it is still not finished.  I think the greenhouse will be done at about the same time as the seeds arrive. We had contemplated going down to Cottage Grove and getting our Territorial Seeds on Saturday, but decided not to go.  Instead, he felt he needed to stay here and try to finish up the greenhouse.  So, I placed that order this morning.
I'm sure some of you want to know what I am planting.  I will do posts on that as I plant them, rather than one huge list.  I will grow a little bit of everything, though.  Peppers, onions, tomatoes, carrots, beets, lettuce, cabbage, and more!
I have a lot of garden work to do in the next few months.  It's way too early to do much, and as I write, rain is pelting down on the deck outside the sliding glass window beside me, so it's very soggy here.  There is some pruning I can do, however, and we are getting ready to do that soon.  Some branches are very high up and need to come off, so Rob is getting that organized.  Some are down low, and I can manage that when I get a sunny day and some time.  I got a nice, new pair of small clippers for Christmas, and am looking forward to snipping off some old debris with them.  That is a job I can get Patsy to do any day, as well.  She loves to snip.  So, we have an old pair that will be just hers, and we will hopefully get to snipping soon!  I have big pruners as well, for the thick branches.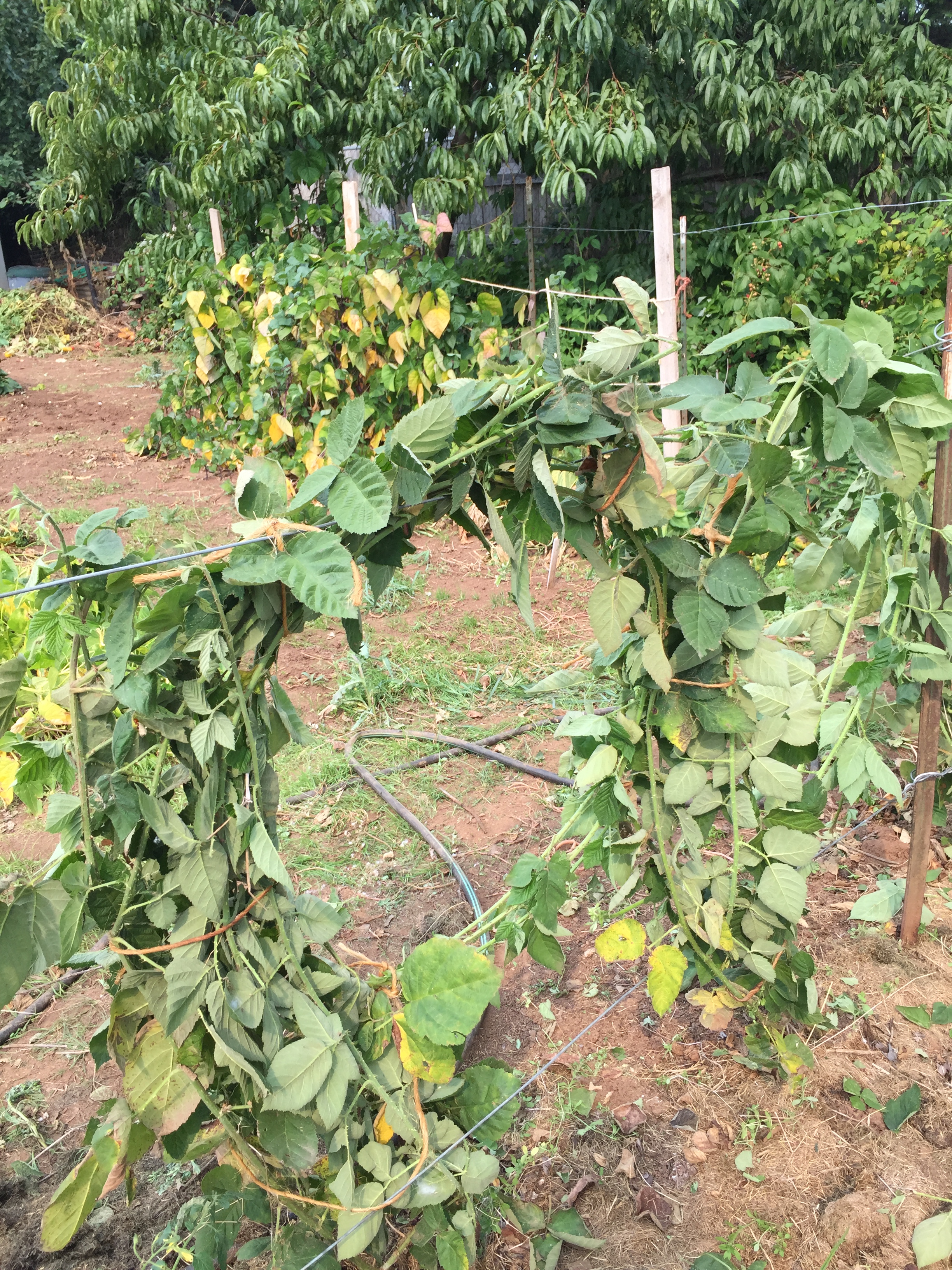 I have raspberries to trim (everbearing). I've been reading about different methods of doing that on the internet, and feel ready to snip soon.  There are a few plants of June-bearing raspberries from my old house that my aunt nursed through the time when we didn't have a house that are looking great now, and I will tie them up. I'm much more familiar with that kind, as that is the kind I've always grown before.  The everbearing ones were here when we moved in, so I kept them, at least until the June-bearing ones come into their full cropping potential.  The blackberries are done and the strawberries need some more fertilizer and some compost.  The blueberry bushes look fine, but I will add fertilizer.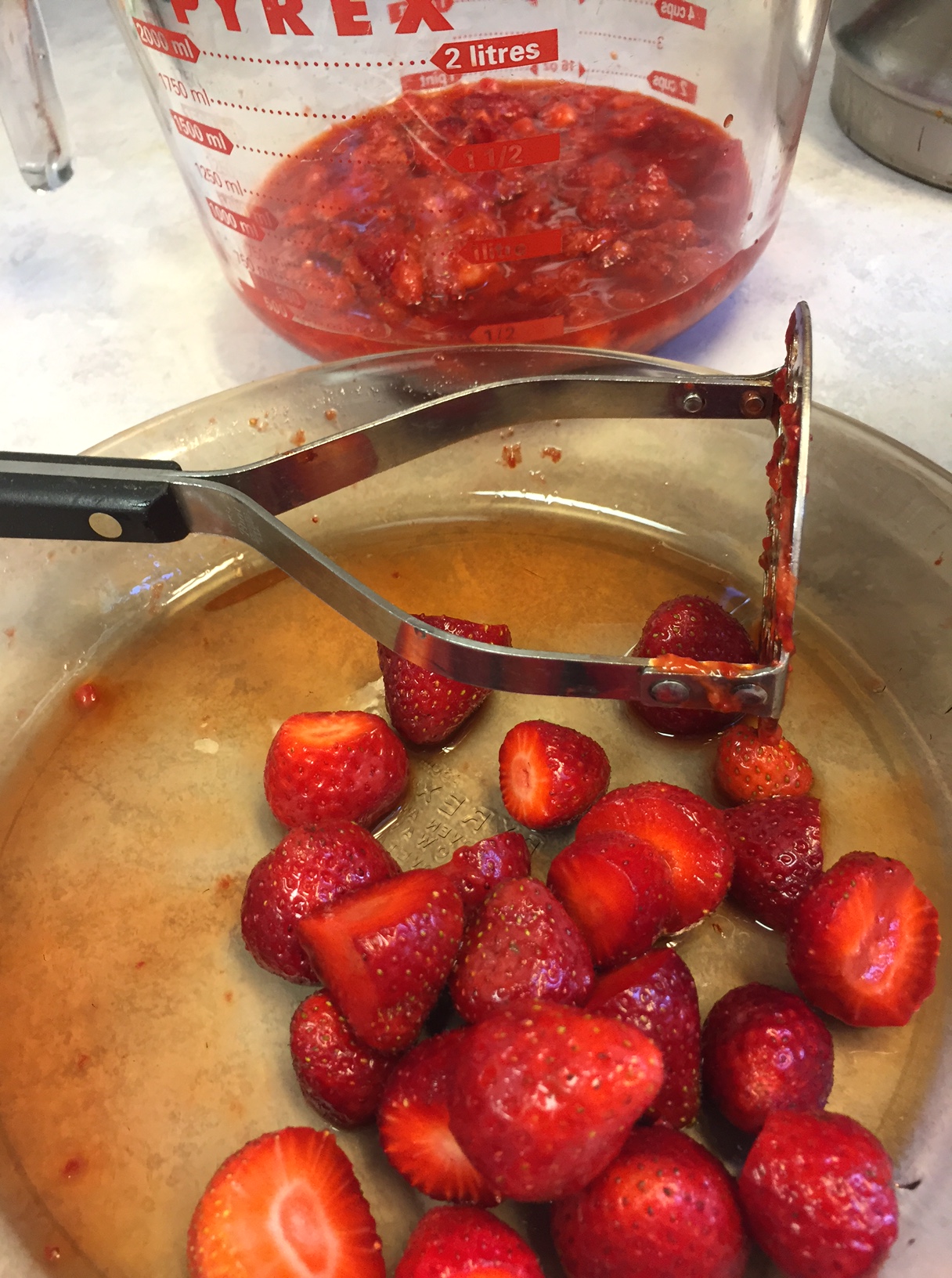 As I was enjoying a smoothie made from strawberries picked off our bushes last summer, it made me all the more eager to get the process going again for this year!  There is just something so cheerful and hopeful about starting seeds.
Are you making garden plans yet?