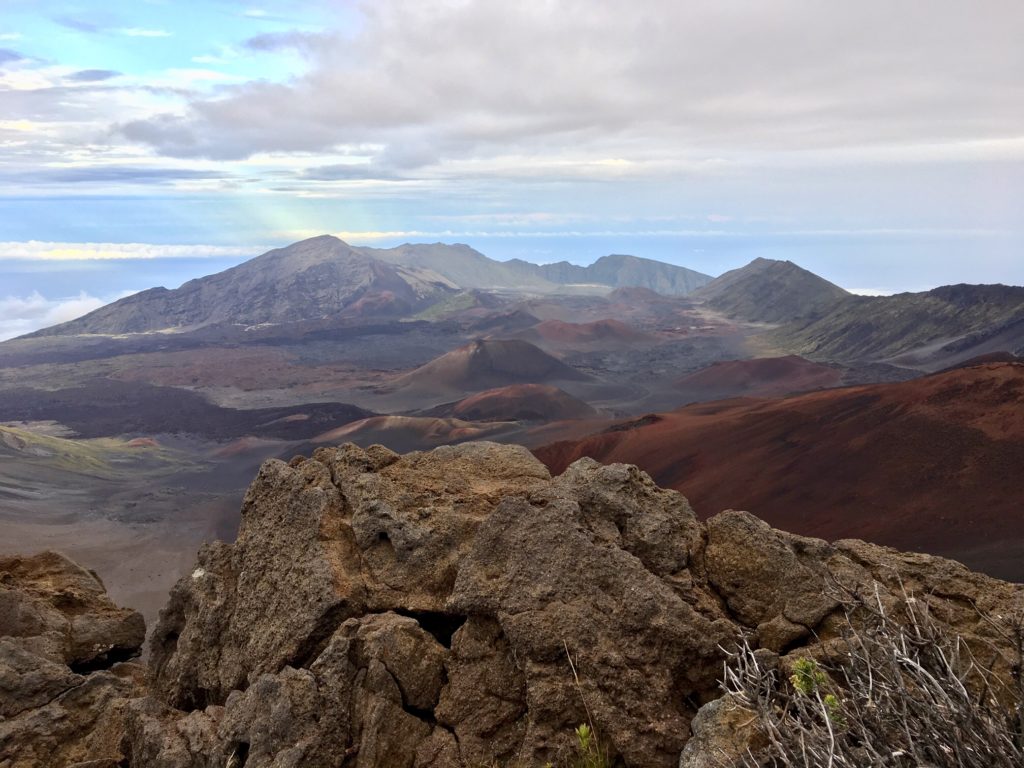 We spent one day driving to Haleakalā National Park. We went from where we were staying in Lahaina, with it's warmth and humidity, up into the clouds, rain and wind. The view was beautiful and the cooler temperature felt more like what we are used to at home. I'm glad our daughter had mentioned that we would need jackets. It was COLD up there!
We slowly meandered our way up the curvy, winding mountain side. At each new curve, we were treated to another breath-taking view. The air was thin when we reached the top of the mountain. I've not experienced that before and it took me a few minutes to adjust to it. But I was quickly hiking from one little viewing station to another.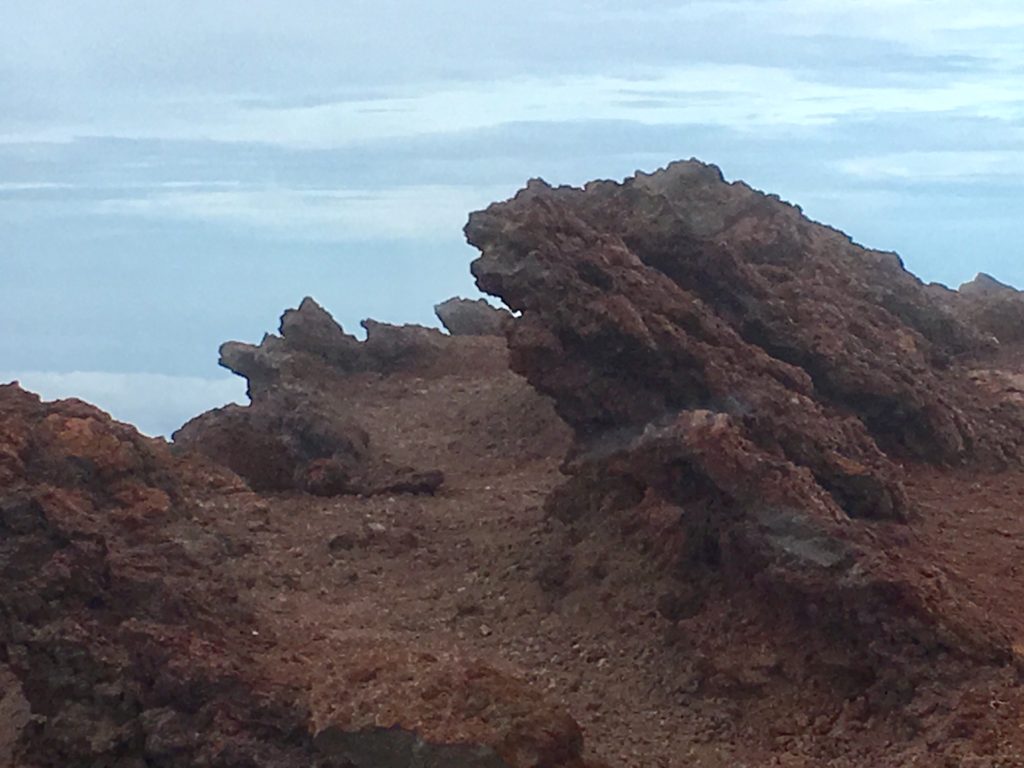 There were panoramic views, breath-taking rock formations, and clouds and mist that rolled in and out, sometimes obscuring our view completely, only to clear out so we could again glimpse the scene below.
Our daughter has been to the top of this mountain a couple of times to watch the sunset and really wanted us to see how beautiful it was. Instead, as the time for sunset came nearer, the clouds rolled right in and put a cold, wet blanket on our hopes of seeing anything but our immediate surroundings. We stayed up there for over an hour and a half, to see if it would clear and decided to give it up when it only worsened. The road was was both unfamiliar and curvy, so we were not sad to go down it in the daylight.
We had a wonderful day, with or without the sunset!