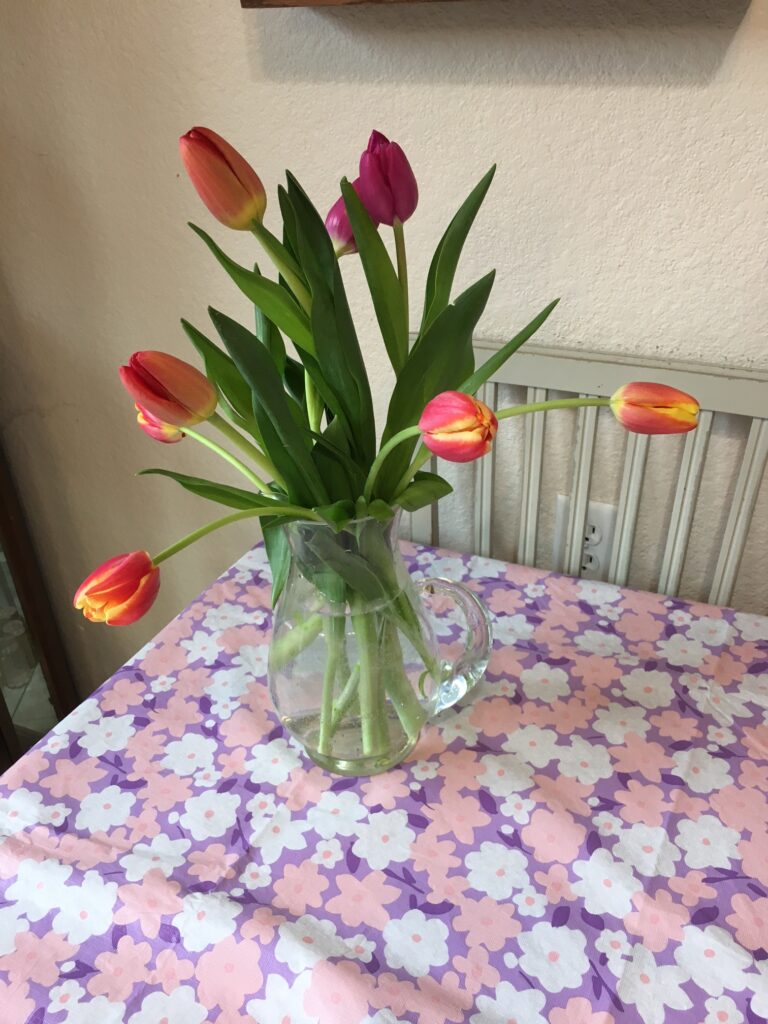 Happy Easter! We had a wonderful weekend around here and I hope you all did, too.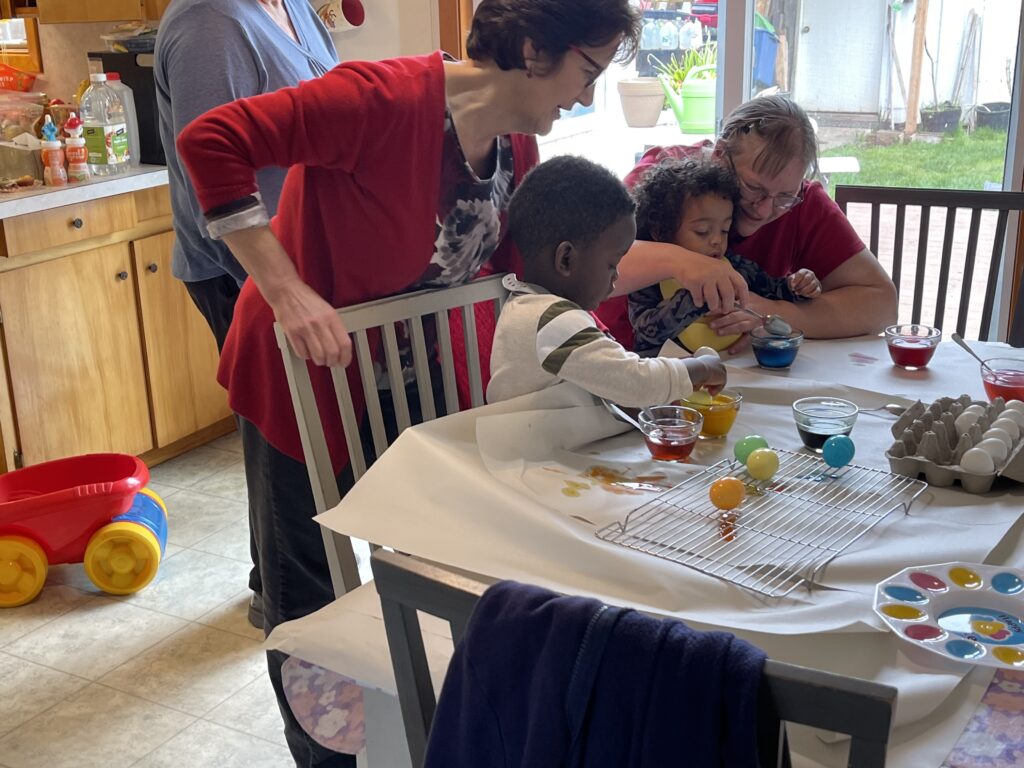 We started the weekend on Saturday with 6 adults and 2 babies all working together. Seriously, that's what it took to dye eggs with 2 toddlers:). We had so much fun. Then, my sister and aunt helped clean and tidy up for Easter.
Sunday was a super busy day at church. I was in choir and then Rob and I helped in a classroom 2nd hour after attending 1st–he held down the fort while I sang for 2nd, then I hoofed it upstairs ASAP. So, I wanted Easter dinner to be done ahead as much as possible. I wanted to be in the moment during services on Easter. It is a highly significant day for me, and I didn't want my mind distracted by the meal. It wasn't!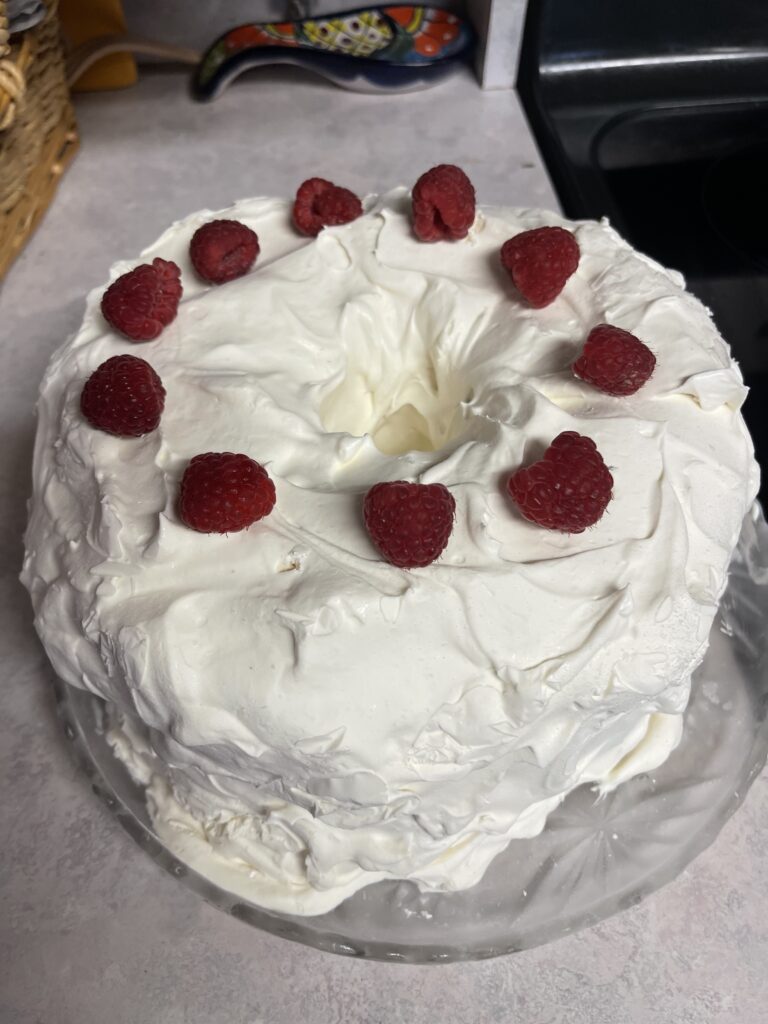 I got to make the angel-food, rainbow sherbet cake because I finally made room in my freezer for it! I hadn't made this cake for several years, so it was nice to have it again. I did it all ahead, except for the fresh raspberries, which I added when I pulled it out to serve it.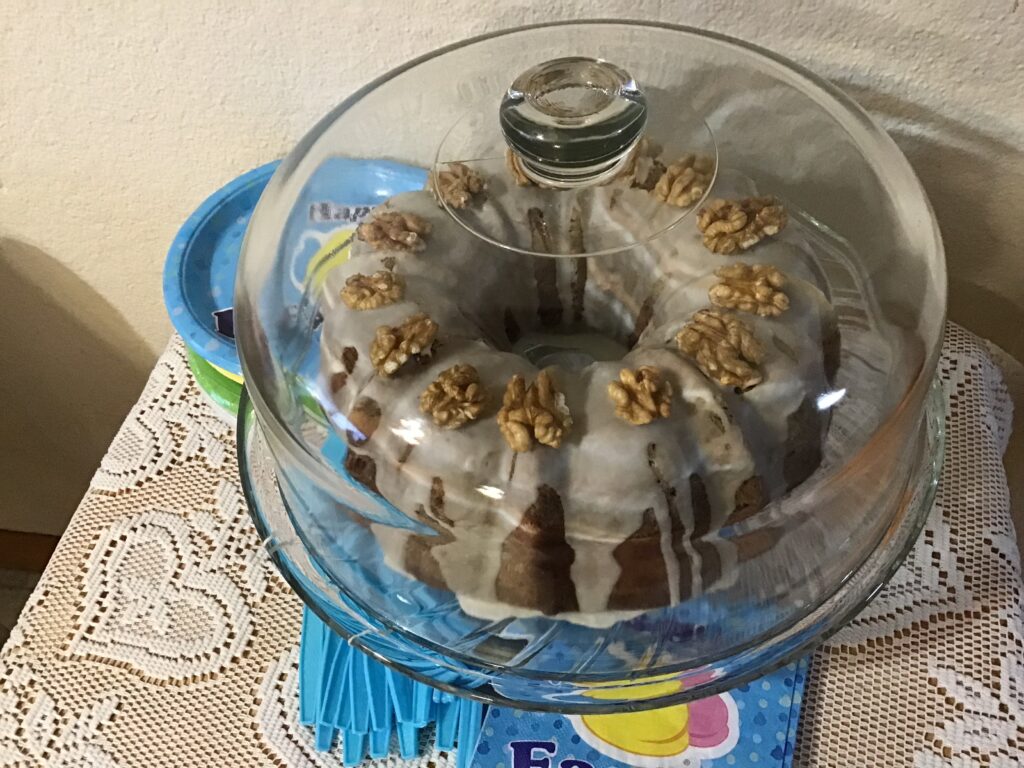 I made a banana-walnut bundt cake early Saturday morning.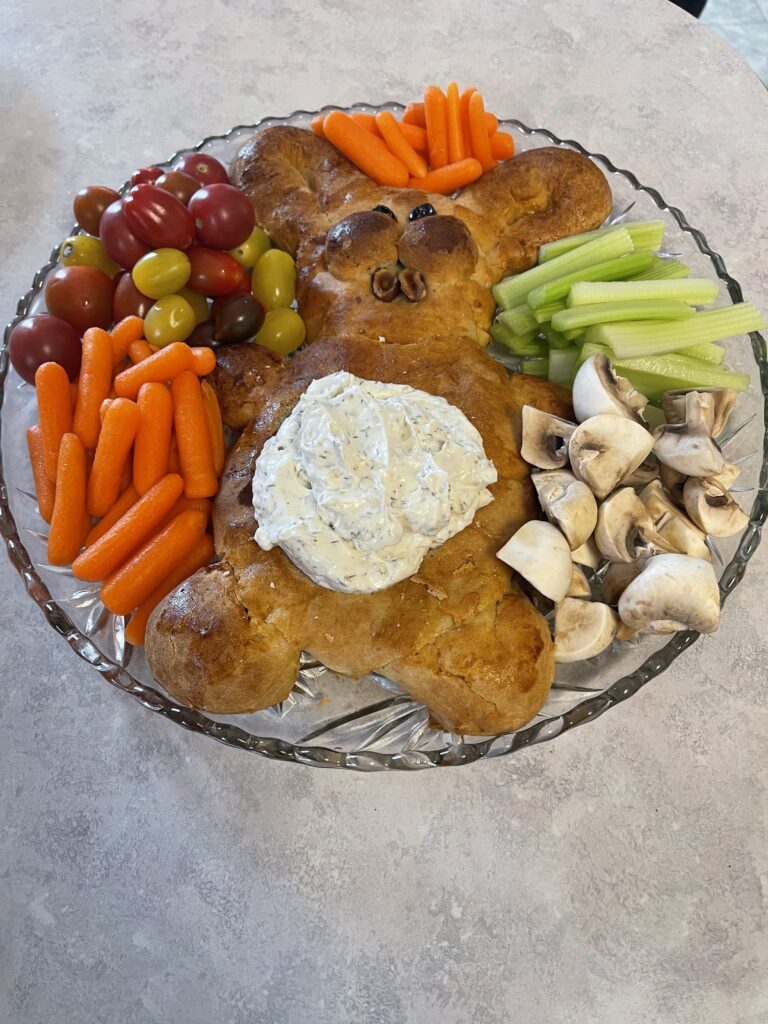 I made a gluten-free bread bunny last week and froze it. I hadn't done this for years, and was happy with how it turned out. I cut all the veggies and dip the day before Easter, and only had to fill his "tummy" and put the veggies around right before we ate.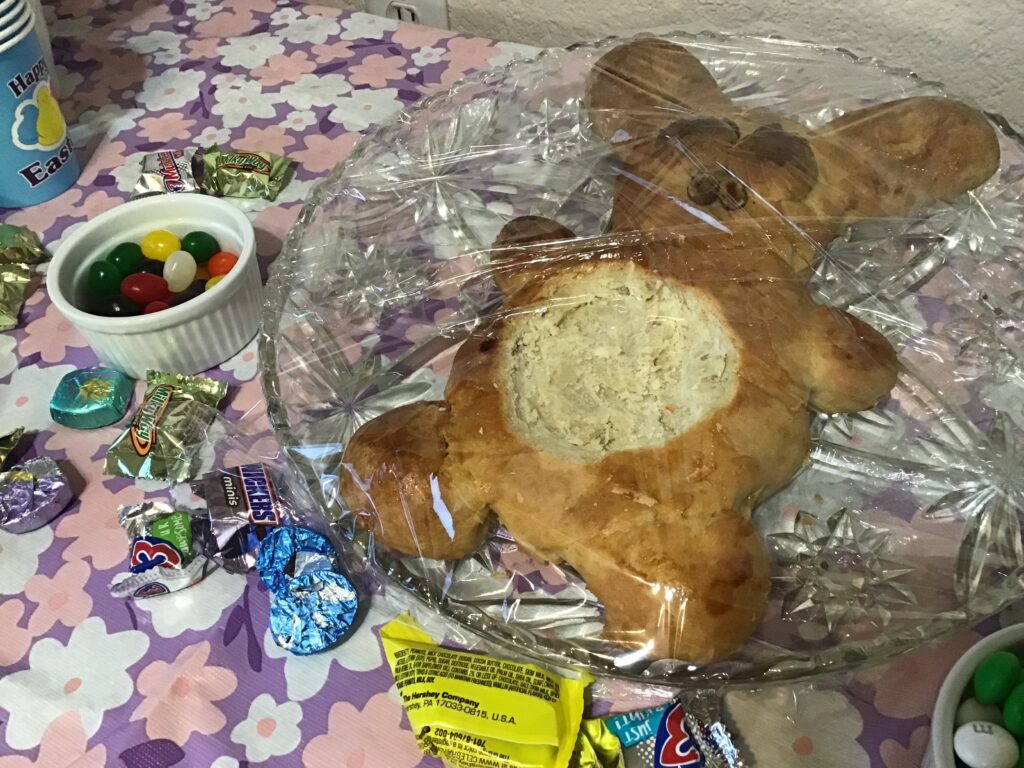 It served as the centerpiece and candy served as the main decor along with the eggs the babies colored.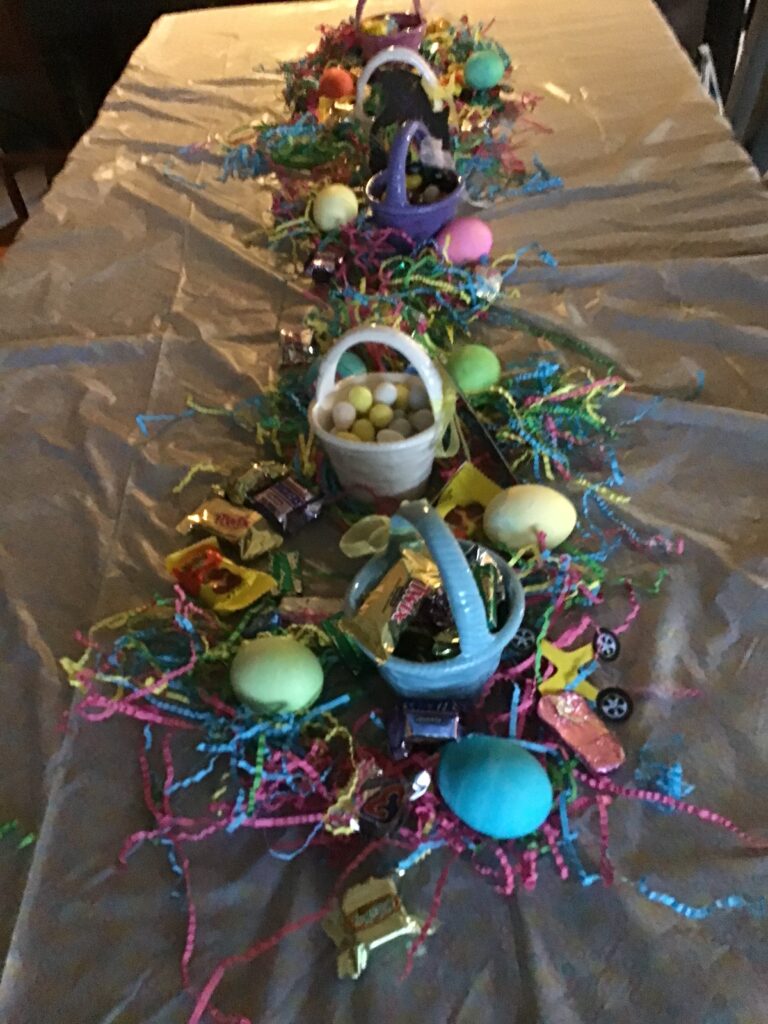 We did not have an egg hunt for the big kids, who are mainly in their 20's. Instead, I put a few coins in about 12 eggs and candy in another 10 and the babies and my nephew hunted for those. I told all the adults to just eat the candy off the tables. Everyone was happy.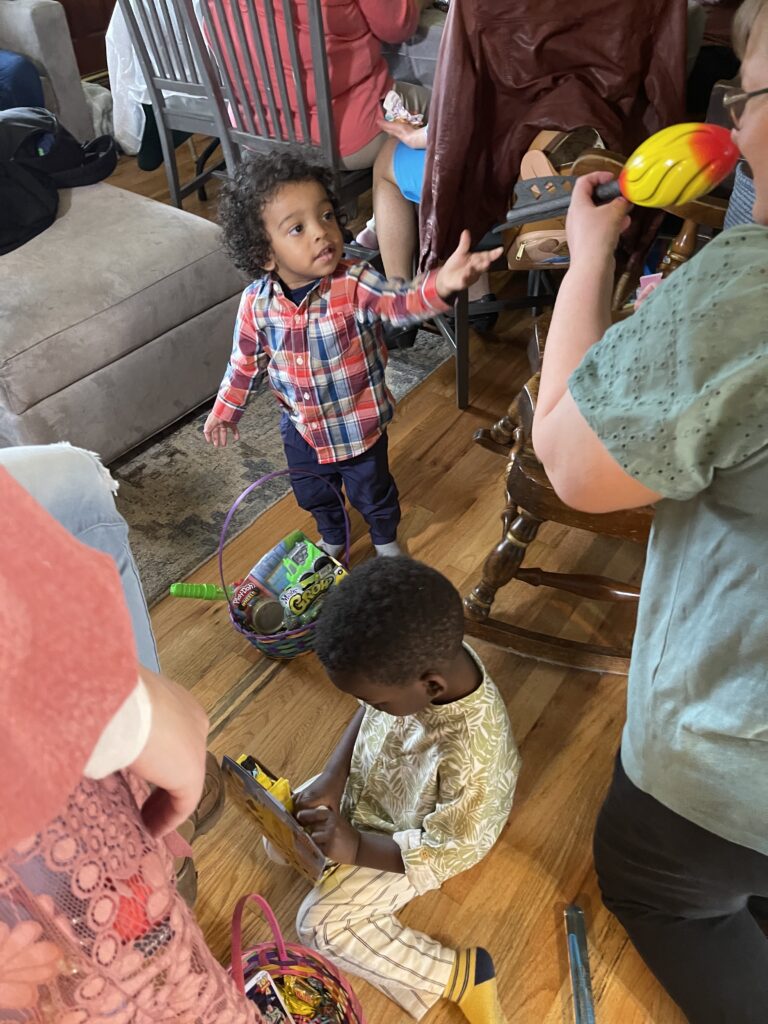 The babies got a small Easter basket with toys. Play Dough was the biggest hit and Mac played with it for a long time. Zai played with the container….:)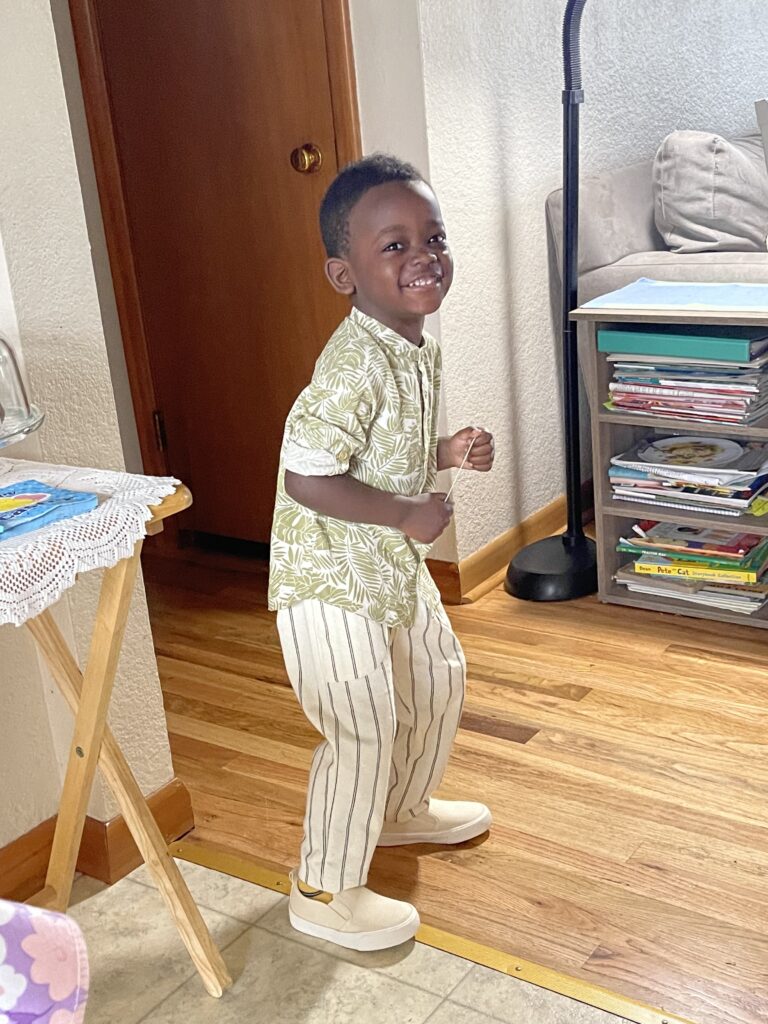 We had a joyous Easter!