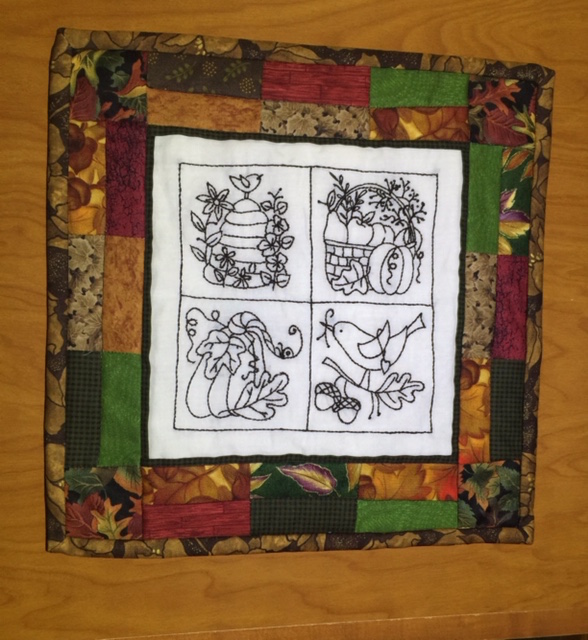 I have been working on finishing some projects that have been hanging around for quite a while.  Last fall, I embroidered the center for this wall hanging.  This week, while on vacation, I pieced the border, put on the backing and binding and finished it up.  It took a long time to get everything straight and even because I am working on a different sewing machine and because I have not quilted for a while and am rusty.
I had to replace my travel machine this past winter because the old one wore out and I am loving the new one.  It's really important while quilting to make sure you are sewing a perfect 1/4″ seam, but I figured it out after a few tries.
I'm really excited that I finished this project.  I plan to use it when I host Thanksgiving dinner at my house this year.
What have you been working on this week?