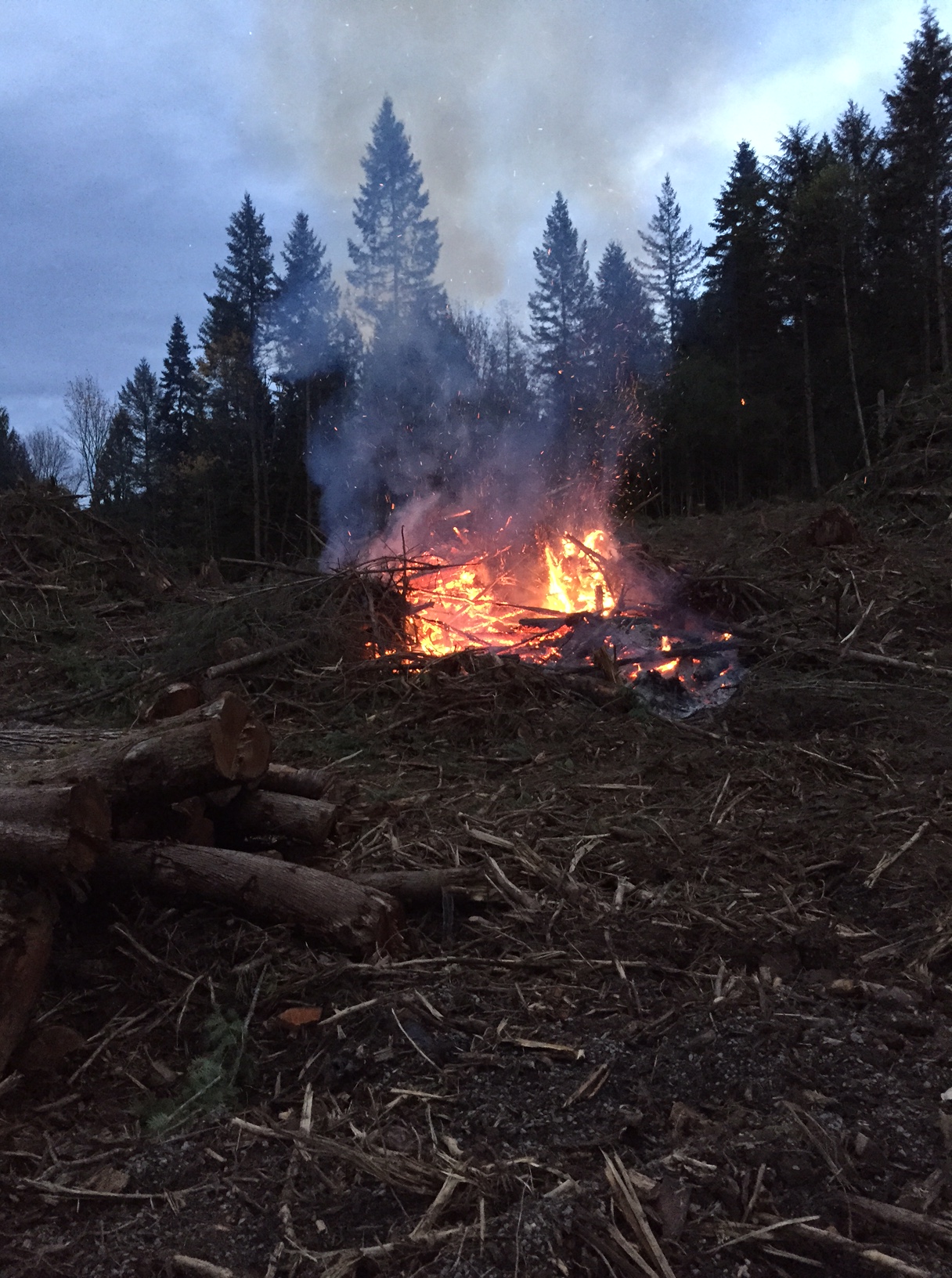 One of the things we spent a lot of time doing is working on our slash piles.  Recently, we had some logging done, and the piles that remain are our responsibility.  We could pay someone to burn them, but that would cost us quite a lot of money so we are attempting to do it ourselves.  We are having a hard time.  Rob spent a good deal of time on Friday to no avail.  On Saturday, he was able to get one pile burning well, and by evening it was burned down pretty well.  Pile #2 was difficult.  We both worked for several hours but it would never catch.
On Sunday, we had a sick child, so stayed home from church.  Our oldest daughter and husband came over when they heard burning was an activity they could join in on and we had another try at the 2nd pile.  At times, we had 2 large blazes going, on 2 different parts of the pile, and we though it was going to take off.  Sadly, it began to pour rain, drenching the fires.  After about 4 hours, we gave up, went inside and cooked a great meal and enjoyed each others' company.  (Rob took J to the doctor today and she is fine–just a bad cold.)
We have 15 piles.  There are still 14 unburned.  It keeps raining.  The wood is wet.  We must burn them soon, so we can replant in time to save the forest deferment we have on our taxes.  H-m-m-m-m.  I'll keep you posted!  We have high hopes, though.  We will save thousands of dollars by burning, and by paying lower taxes on the forested land.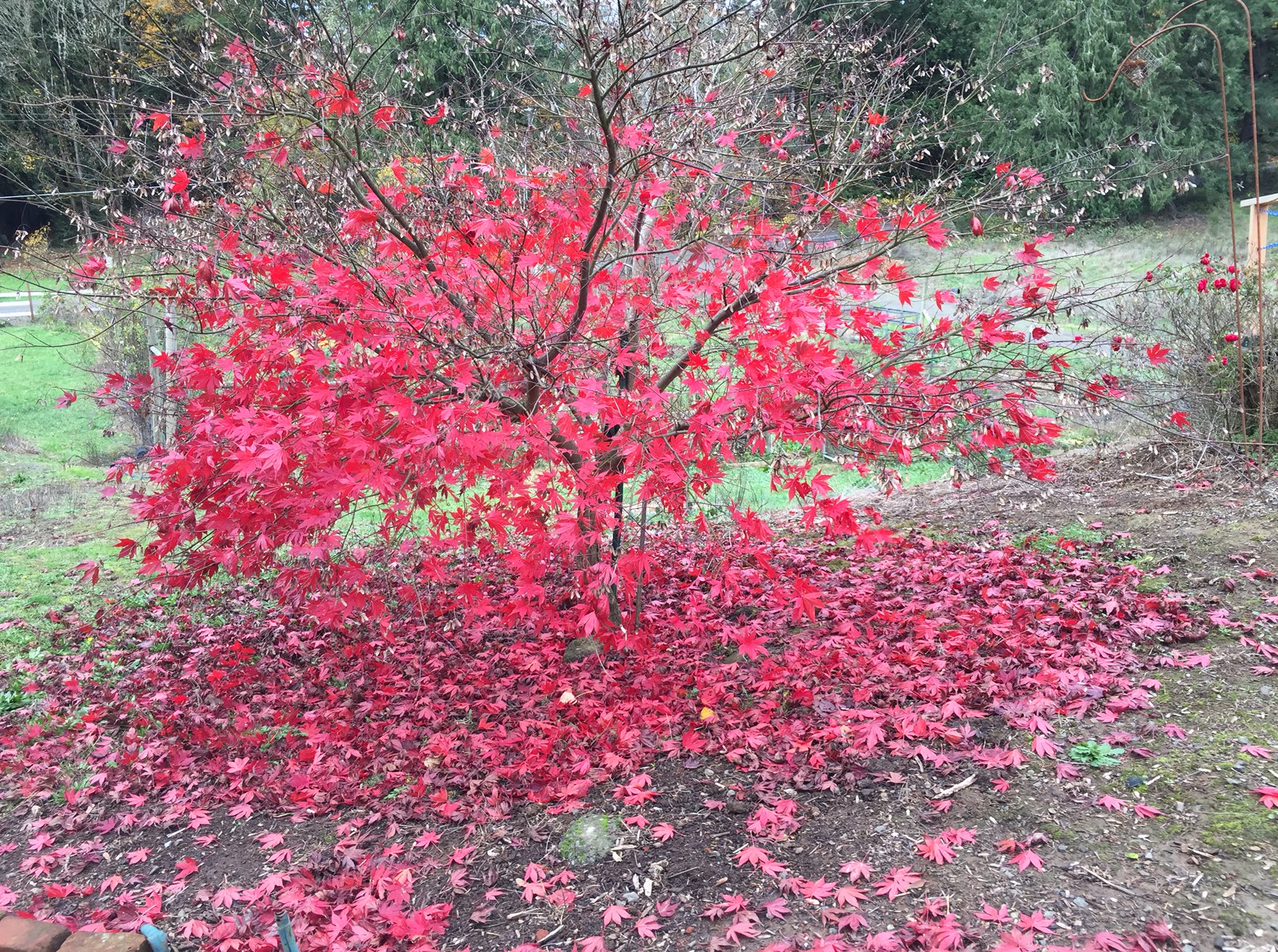 I enjoyed watching leaves change and fall.  It won't be long until they are all down on the ground.  I also loved watching the woodpecker that has now pecked out large portions of the dead tree in his search for insects.  In fact, it is a little worrisome how much he has dented that tree!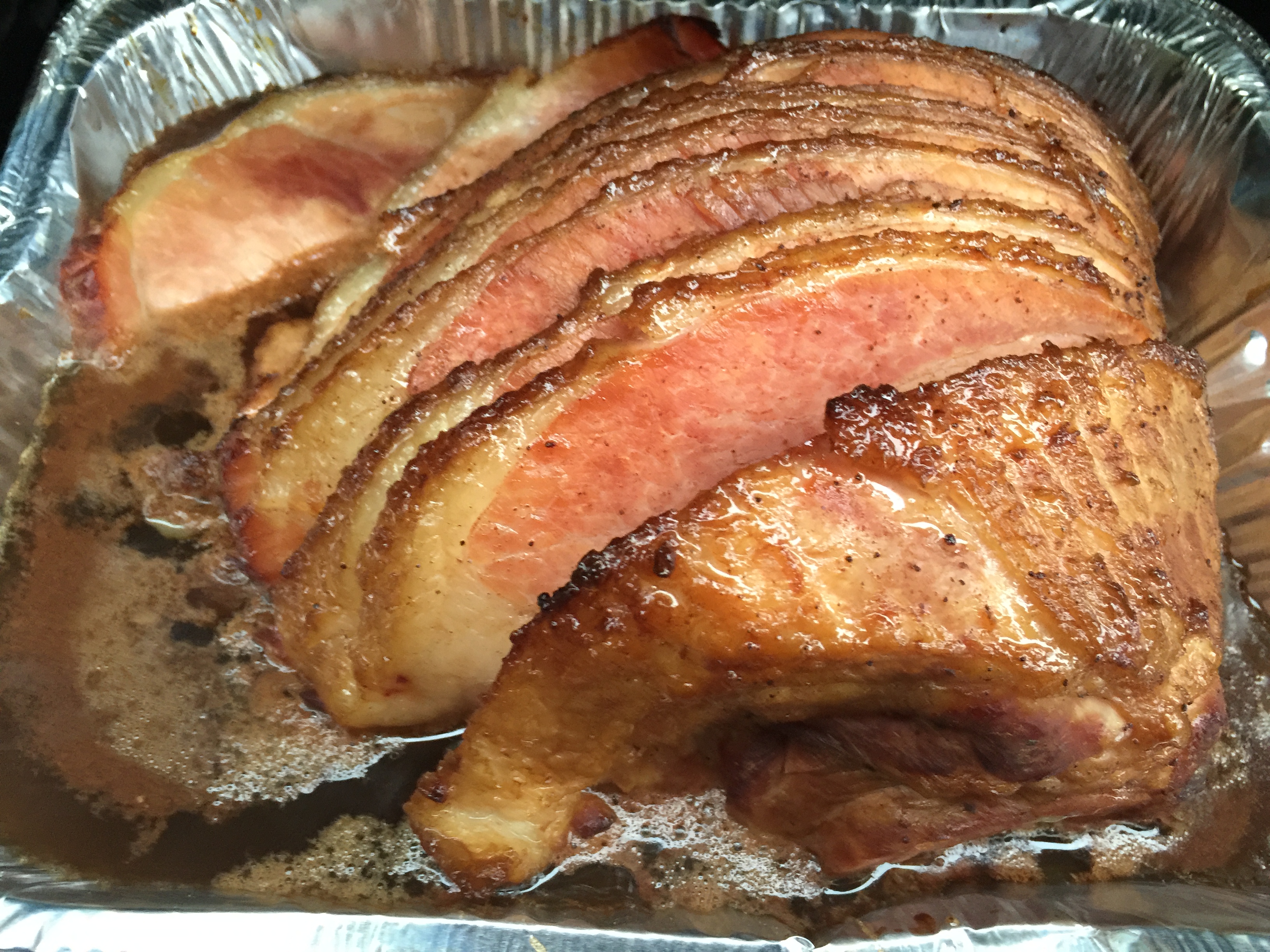 We cooked many meals from scratch.  Rob made this ham on the grill.  It was really good.  We also made crock pot meals and many recipes at 4H club.  We are still eating leftovers from that!
I've been drinking more water instead of other drinks.
My husband found my daughter a formal dinner dress at Goodwill for $12.99.  It was brand new and fit her.  All we are going to have to do is choose which sweater/cape/shawl, etc. she will wear with it. There is the faux fur one I made her last year.  It might work.   It saved me hours and hours to not have to sew one, and quite a bit of money as well.  The last one I made cost me at least $50-$60 in materials alone (which is cheaper than buying one, but still…)
We used some hazelnuts we were given and roasted them.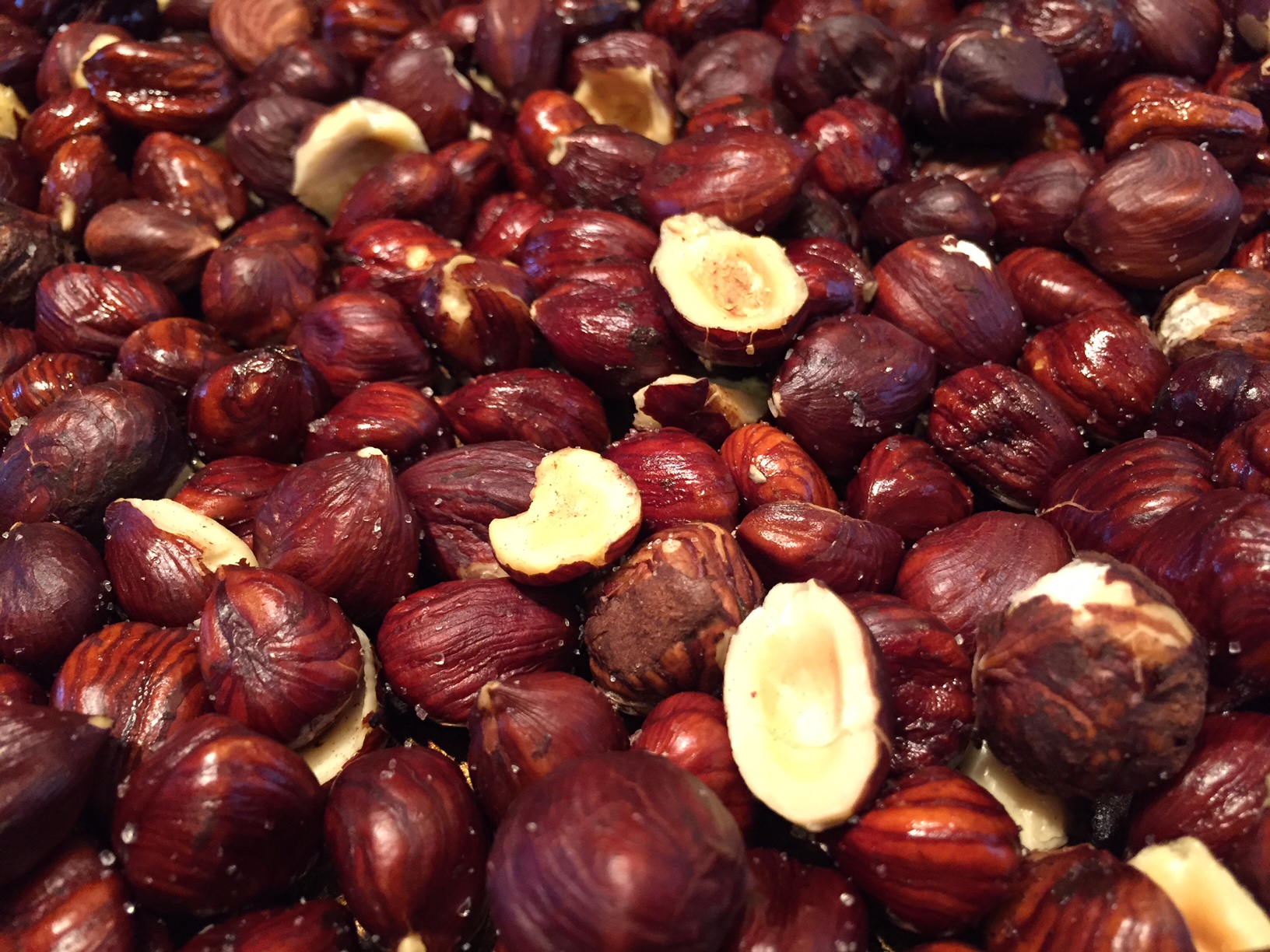 We were given some crab  and totally enjoyed that as well. All in all, it was a pretty good week!