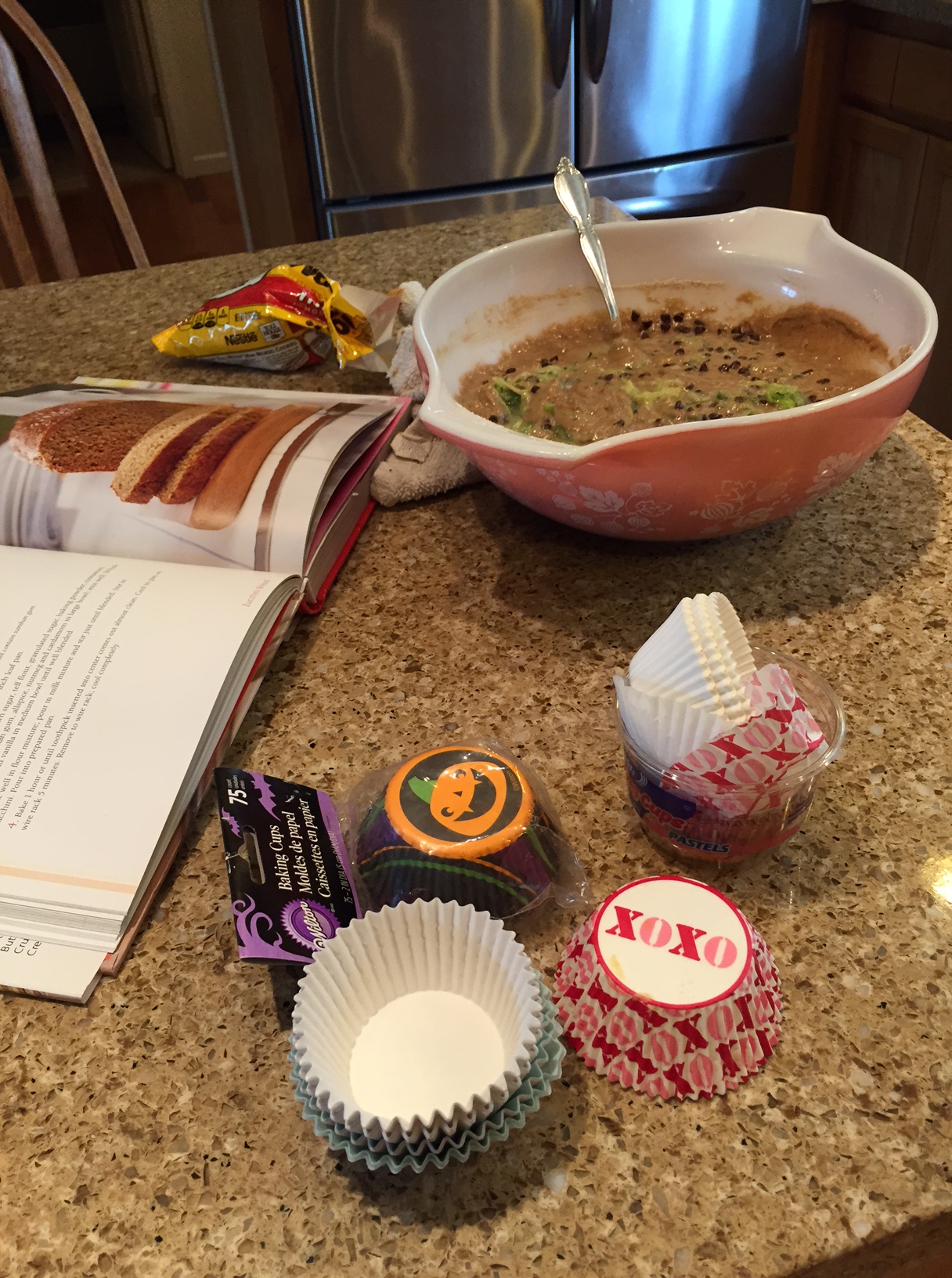 I am getting more aggressive about using things up.  It seems that the more I use, the more I find.  In the past few days, I have been able to make some progress on this project.  I dug in the cupboard and found a bunch of assorted cupcake wrappers.  I made zucchini muffins with mini chocolate chips in them.  I didn't use them all, but did use a bunch.  Some of those muffins are in the freezer for this weekend.
Another thing I made was a large crock pot of soup.  I used every vegetable I could lay my hands on, frozen broth, and some frozen turkey meat.  I even used a can of potatoes someone had given me maybe 8-10 years ago.  It was fine.  We had the soup for dinner one night, and will have it for lunch tomorrow.  I probably emptied 7-10 cartons from the freezer during this process and for dinner that night.
I also made pizza, using up several odds and ends of gluten-free flours for the crust. I used jars and cans up for toppings and sauce.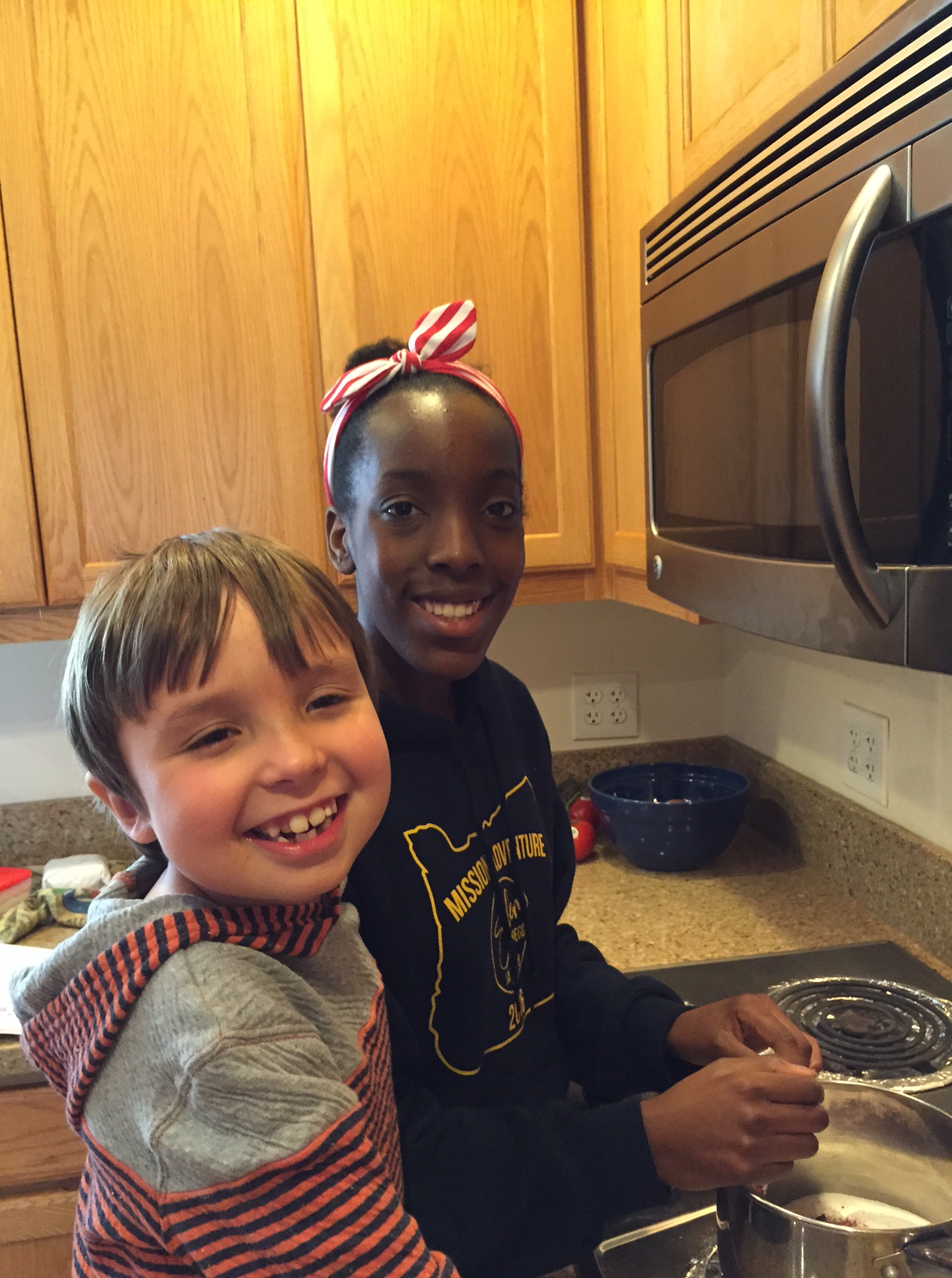 Ja'Ana made home-made play dough for Jake when he was with us for a couple of days, recovering from a bad cold.  She used up a bunch of salt, and some regular white flour that has been around for several years, since I've cooked gluten-free for a while now.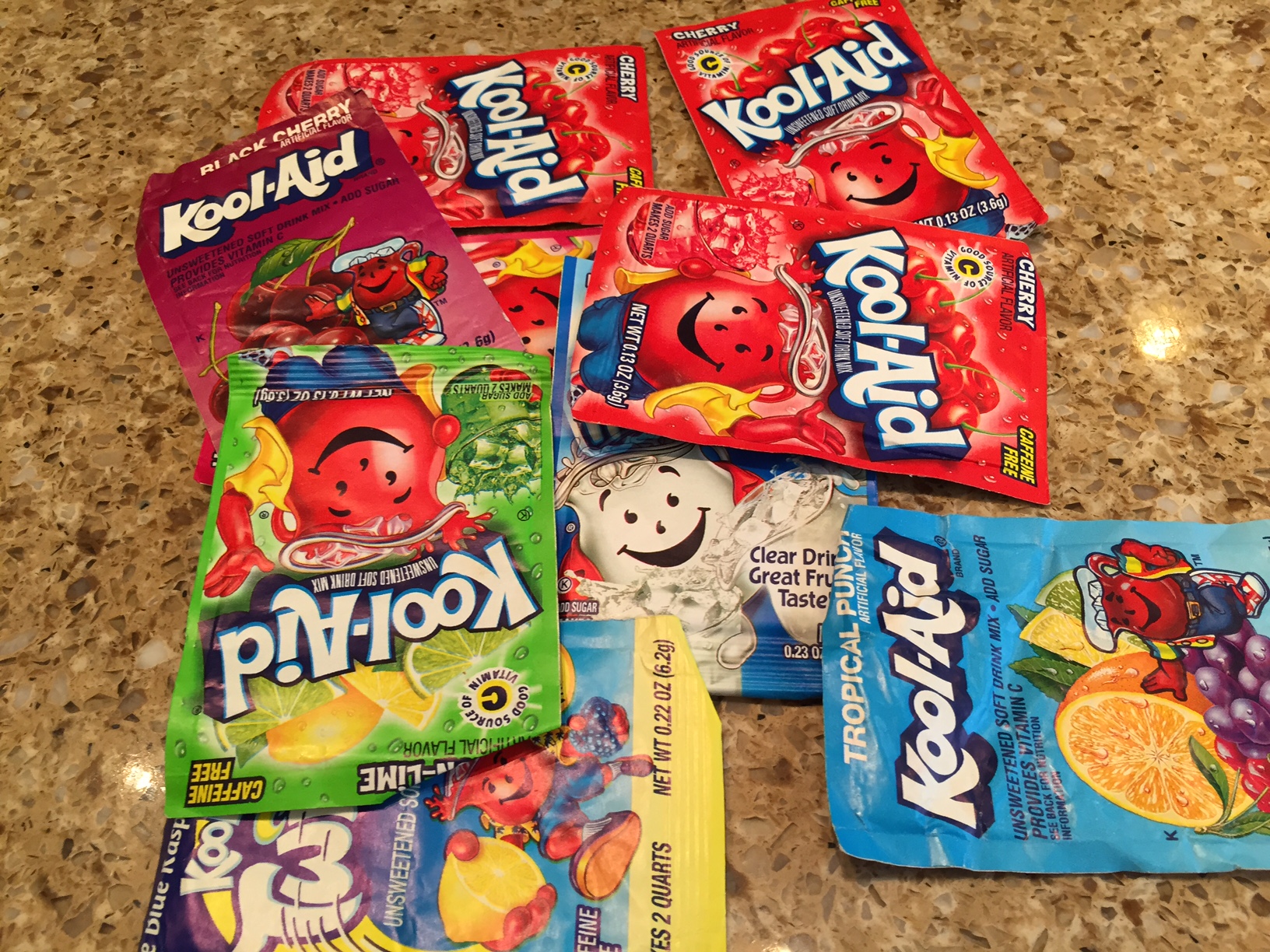 While cleaning, we found some Kool Aid.  I've had it for years.  I cannot remember the last time we made any.  Ja'Ana used it to color the play dough, and then has made up 2 packages during the last couple of days.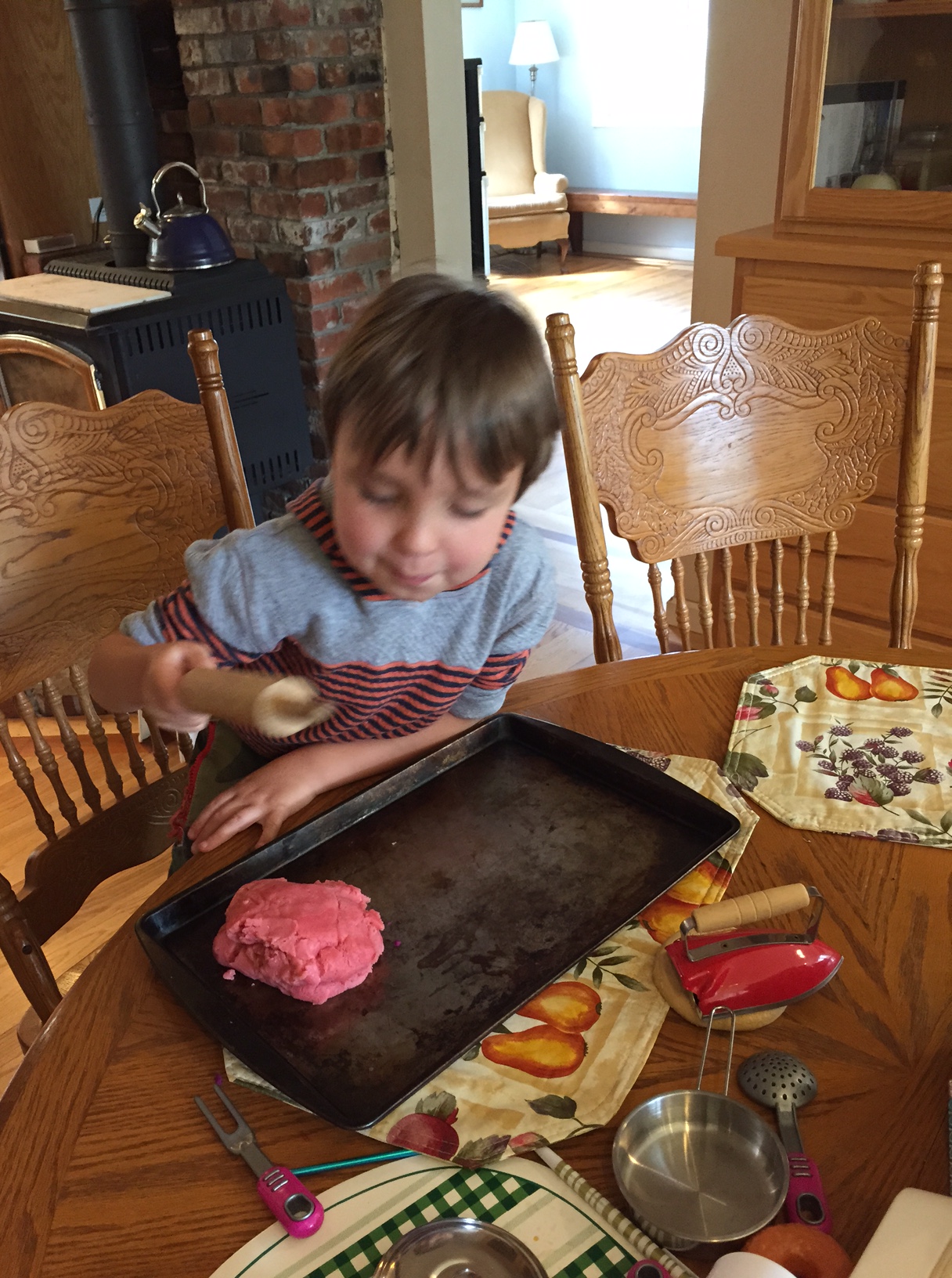 Jake loved it!  He would not stop pounding it with that little rolling pin long enough for me to take this picture.  We have a few toys we kept when we were sorting.  He just got out some of those and used them for his play dough.
I have thawed out some chicken burger and some pinto beans that I cooked a while back and will made a small chili-type soup tomorrow or Saturday.  We have a few people helping us on those days, as we are having a big sale, so I want a little extra food prepared. I used up 2 brownie mixes I found on the shelves.  They were both very expired and tasted absolutely fine.
I threw out some frozen zucchini from 2011.  It's not worth moving.  No matter where I live, zucchini from 2011 is not worth keeping.  There will be lots of fresher zucchini that people will be begging me to take.  Trust me.  People leave it on church and house doorsteps all summer around here:)  (Clearly, I am preaching to myself.  I hate throwing food away, but I have too much of some things)
I felt like I made a lot of progress in just a few days.  My next step is to empty the small freezer under the kitchen refrigerator in to the big freezers I have left, and that's going to take some more freezer space……..That fridge is broken and won't come with us to my new house.  Because the freezer below it is on it's own motor, the freezer works fine, but the fridge doesn't.