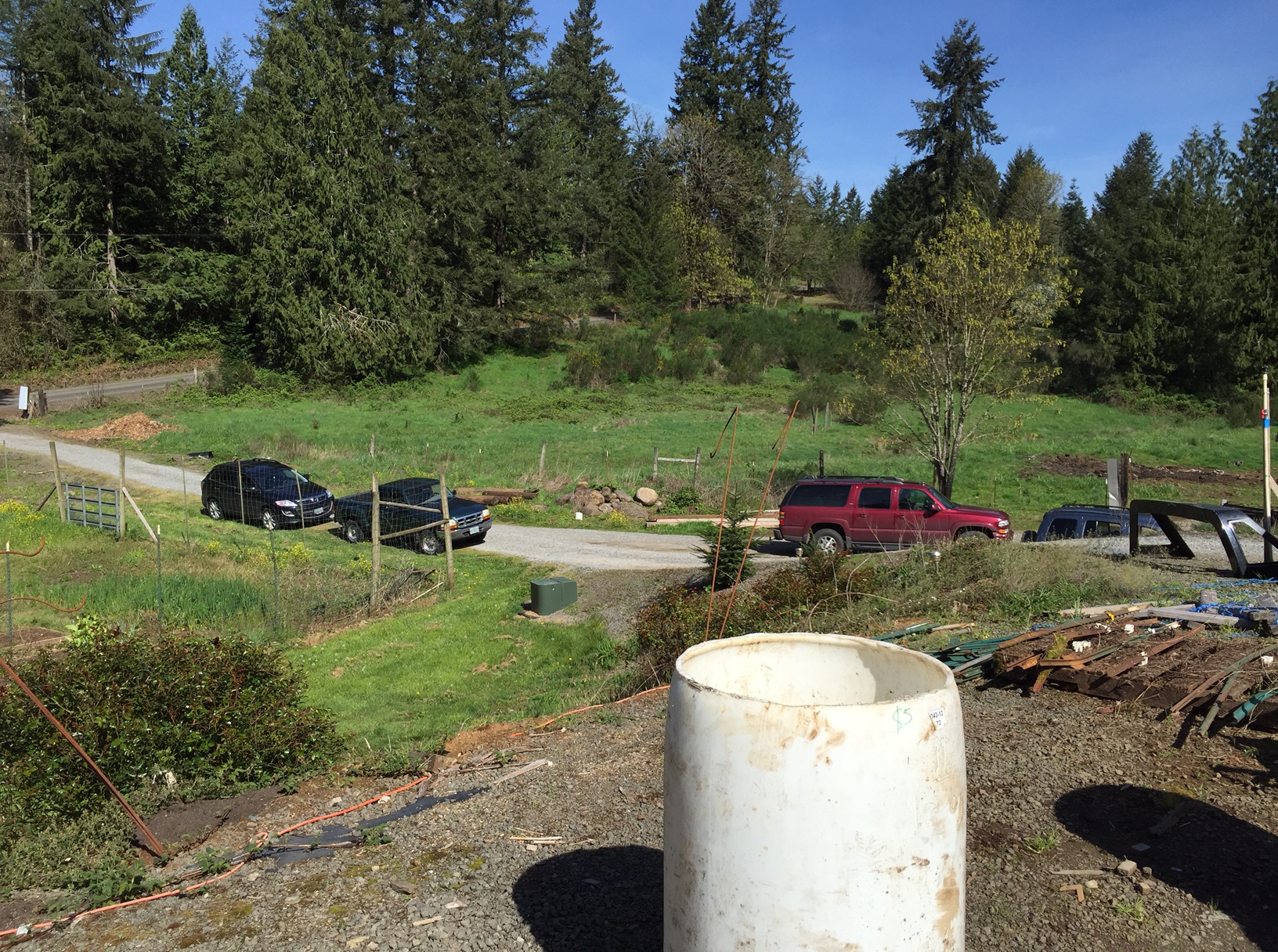 Rob had a huge barn/tool/shop sale yesterday and today.  He had this many and more cars both days, all day.  It was a big success.  We sold pile after pile, box after box, item after item.  It was a huge blessing to us in several ways.  First, we got a lot of money that covered some things we had to pay for.  Second, we do not have to move that stuff or find a place to store it. Third, several people took the opportunity to stop by that we have not seen for quite a while and we got to visit in-between customers.  The most exciting visitor we had was a childhood friend of Rob's who he has not seen for years.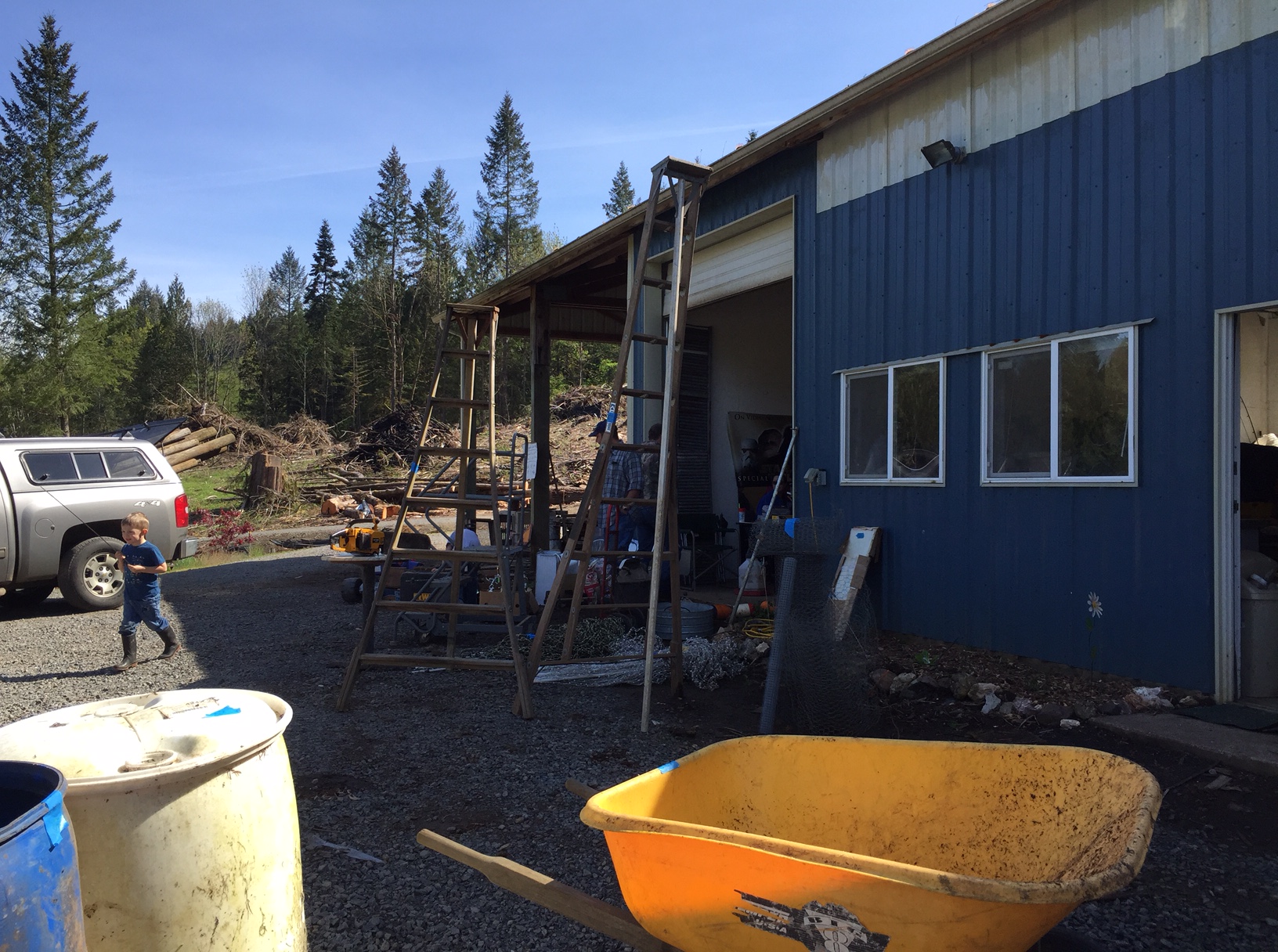 We came to an agreement with the county and forestry department regarding the replanting of our hillside.  You can see the big piles in the picture.  There are 15 of them.  One of them is finally burned.  The other 14 are not.  We have put in probably 100 man hours or more to try to burn them.  They won't burn.  They are too wet.  We have used several hundred dollars of diesel and every relative and friend who shows any interest in helping, and they still won't burn.  So, the buyer wanted the hillside replanted to keep the forest tax deferral.  After talking to many people on the phone, and being told he HAD to burn them or else, he finally got to the right person. The "or else" was that we would have to pay the back taxes to get it out of forestry deferral.  That would be at least $5,000.   The agreement reached was:  Plant around the piles.  Plant 1,600 trees on the 4 acres.  We could plant 200 extra in an adjoining area to over-compensate so it would not lose the deferral for sure.  If they want the piles burned, they can do it later when they are dry, or leave them to compost in the new forest and be homes for animals, and enrich the soil.
Then, it was a job to find any trees because it is late in the season.  Rob found them, and a willing tree planting service.  They were planted yesterday.  For $1,300.  We are doing a happy dance.  This could have been a deal-breaker, and now it's not.  It could have cost $5,000 and it didn't.  We thought it would be $2,000 to re-plant and it wasn't.  Praise the Lord.
I haven't had new glasses or an eye exam for several years.  All of my doctors wanted me to have one, and have been "encouraging" (nagging) me to get it done.  I did yesterday.  I went to Costco.  It is about 1/2 the price I paid the last time I got it done.  Now, I'm hoping the glasses hold up as well.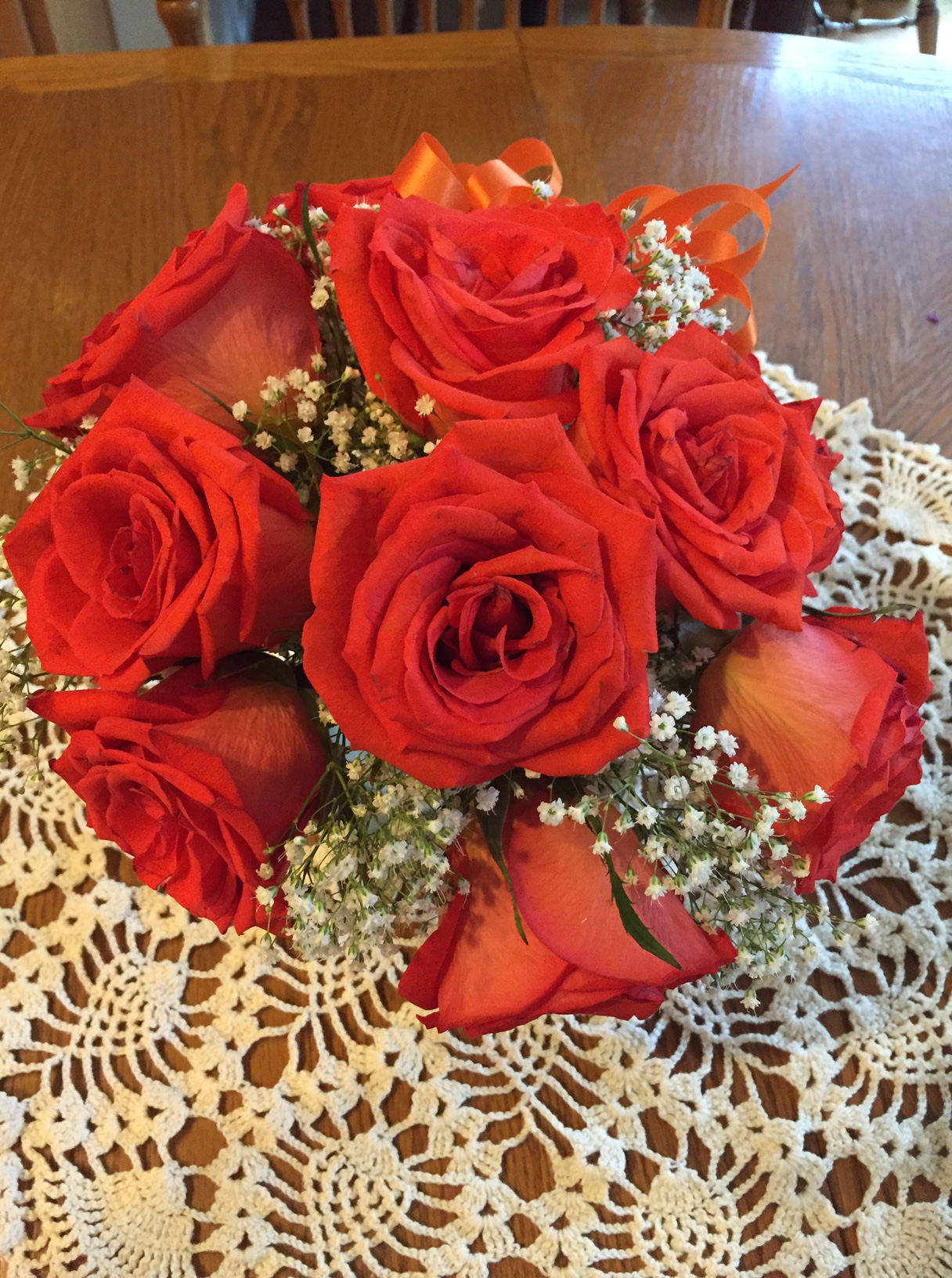 Our 4H club gave us beautiful flowers and other lovely gifts I mentioned last week in this post.  I just wanted to show how nicely the flowers are holding up, and how gorgeous they still look.
We checked out movies and books from the library.  I cooked a lot of meals at home.  I fed several extra people this week that came to help us with the sale.  I guess even one of the people who came to the sale ate here yesterday while I was gone:) (according to Patsy).  I'm guessing it was one of our friends:)  I'm working through a cardboard box of food items my sister and I picked out while cleaning that needed to be targeted for quick use.  We have one in the freezer and a basket so I know to grab and use those things up.
I combined errands and did 2 appointments yesterday, and we were able to get enough people to help Rob while I was gone.  We had double the business yesterday than we did today, as often happens at yard sales.
The transmission in the Rav4 is almost fixed.  There is one more switch that is bad.  Our mechanic friend did not charge us for labor, which was greatly appreciated, but the parts were costly.
We earned enough at the sale to pay for the car parts, my glasses, and the tree planting, and had $5 to spare.  We feel very blessed.