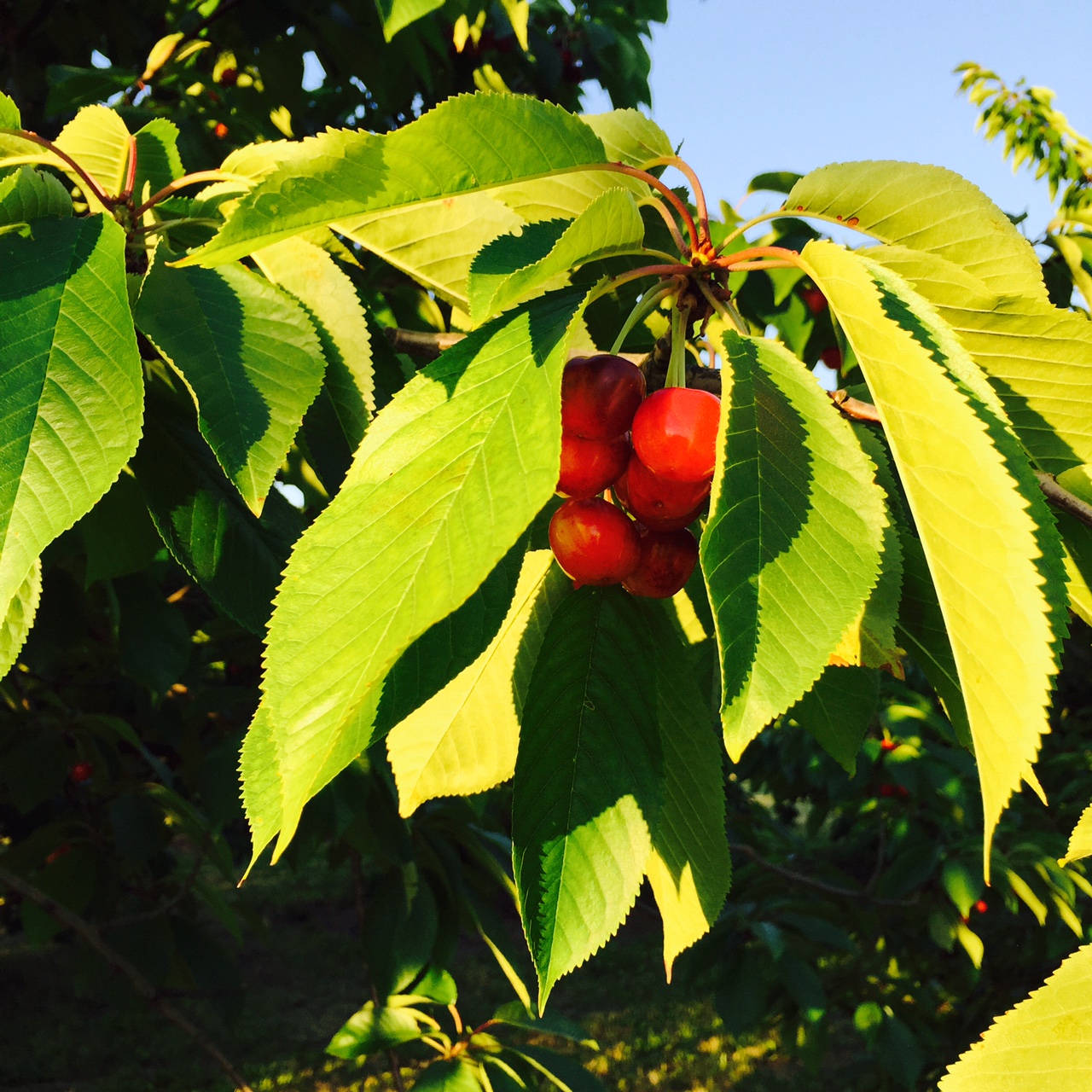 One of the most interesting things I get to do while parked at my sister's house is be a part of cherry season.  Their orchard has Rainier (pale), Dark (various kinds), and pie cherries in it.  They sell the cherries U-pick and the season started today.  The cherries are extremely early, but are clearly ripe.
On the first day, they always open at 6 a.m.  That's because there are very eager people who want to pick that early.  After today, they will open at 8.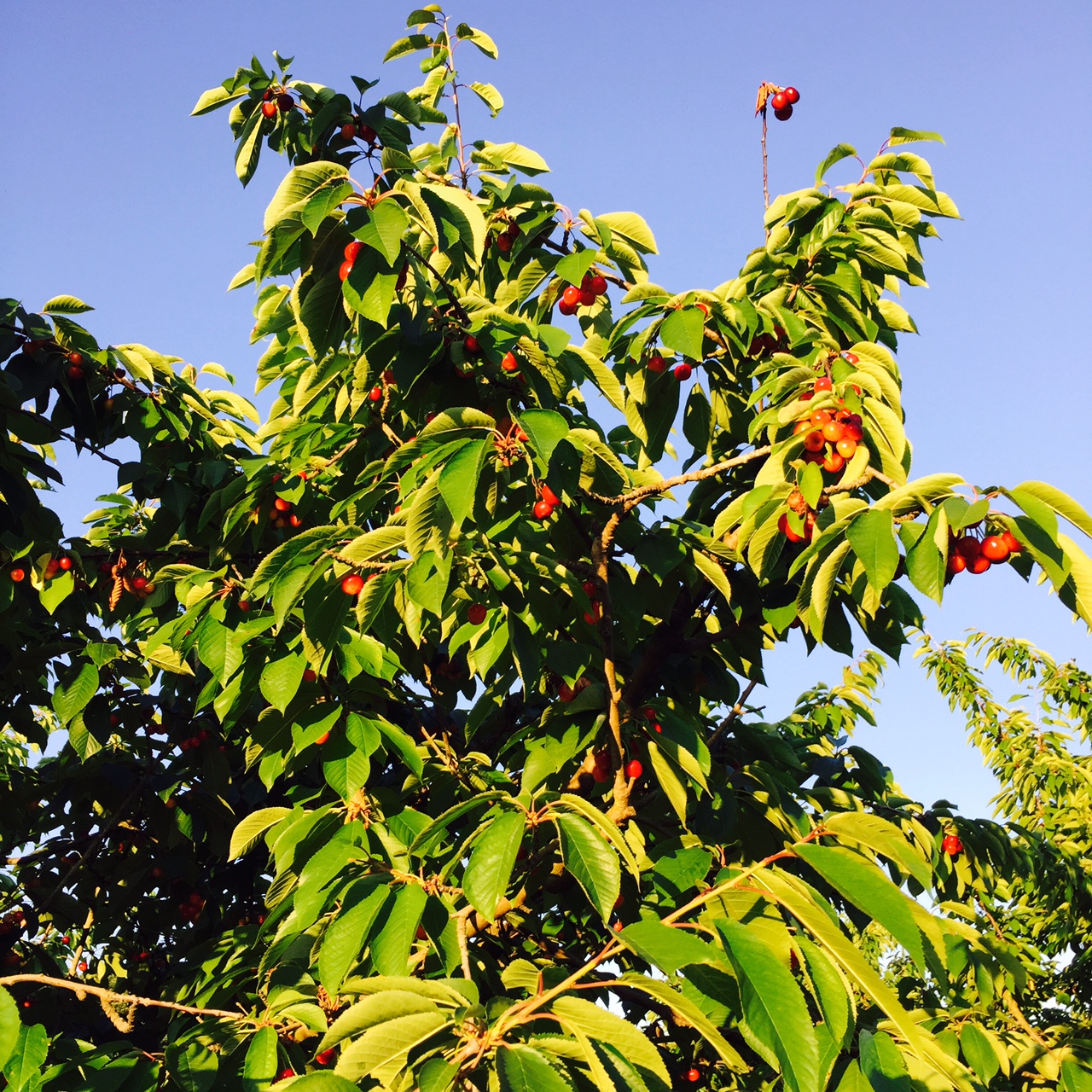 My sisters and I grew up on a U-Pick farm, and I continued working there for many years after I was married, so this feels comfortable to me.  I enjoy visiting with the customers and watching people.  They come from miles around, lugging buckets, baskets, plastic containers, stepstools and ladders.  They head out into the orchard and pick, then bring them back to the stand to get weighed, and pay for what they picked.  In actuality, Rob got to help with that a lot more than I did today, but I did get a short turn while others ate lunch.  My jobs today were to take Patsy to school (45 minutes away-1 way), stop at the store, cook for everyone, and then go back to town to take Lovana to work, and then pick Patsy up from school.  I love to cook for a crowd, so enjoyed that job. Driving–not so much, but it needed to be done.
The season will only last for a few days, due to the amount of customers that come, and the fact that the crop is not huge.  But that's ok.  Peach season is coming up in a few weeks, and I'll be ready!