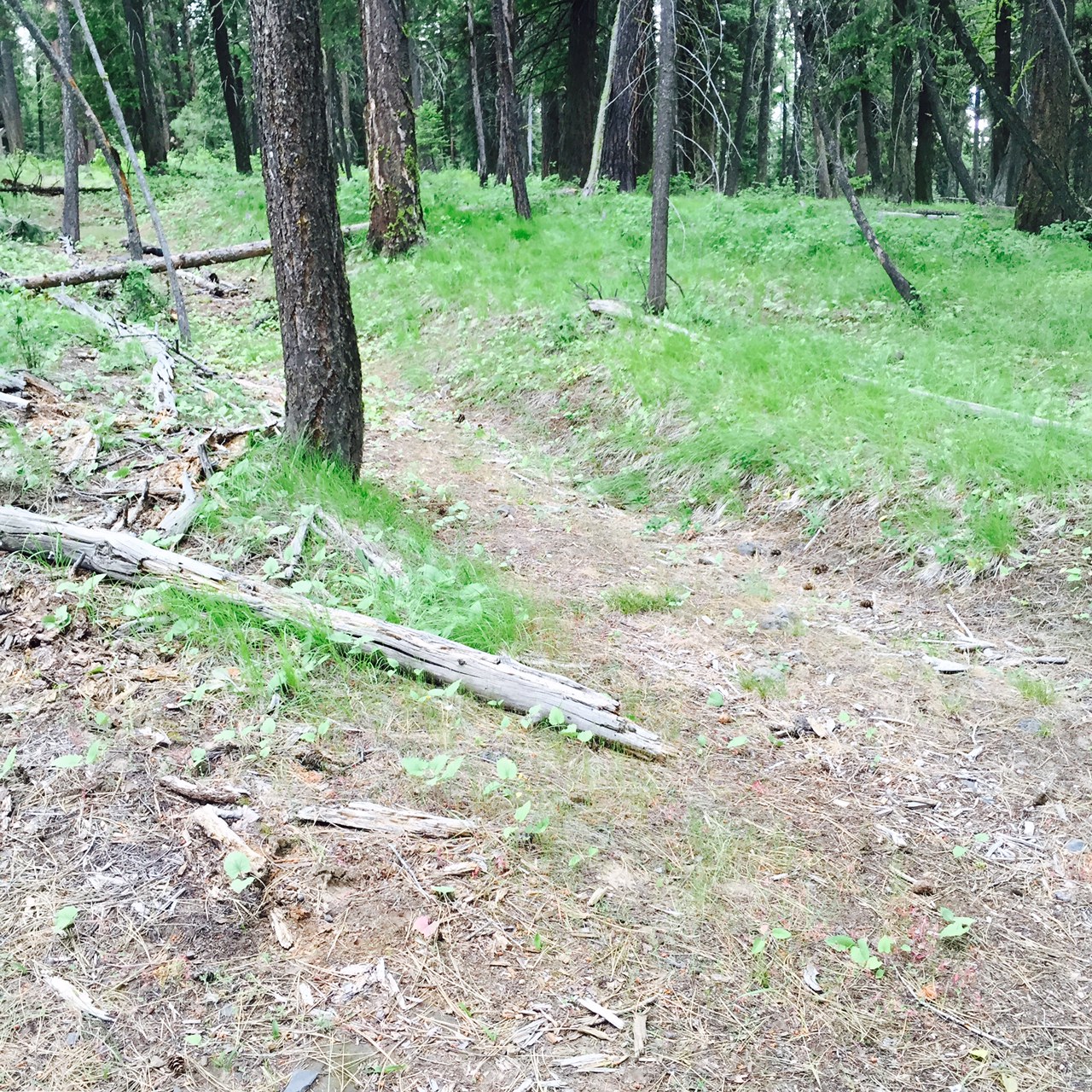 We have had a wonderful trip over to Eastern Oregon visiting our friends.  On our way, we stopped at a place we had not stopped before–the Blue Mountain Crossing of the Oregon Trail.  We got off of I-84 and followed the signs to the "Oregon Trail Park."
There was a nice paved trail and it led to these ruts.  It absolutely blows me away that these are the remains of the actual Oregon Trail.  So many years later, the gouges in the soil remain. At some places, trees have grown up into the ruts, but this was one of the most clear spots I've seen.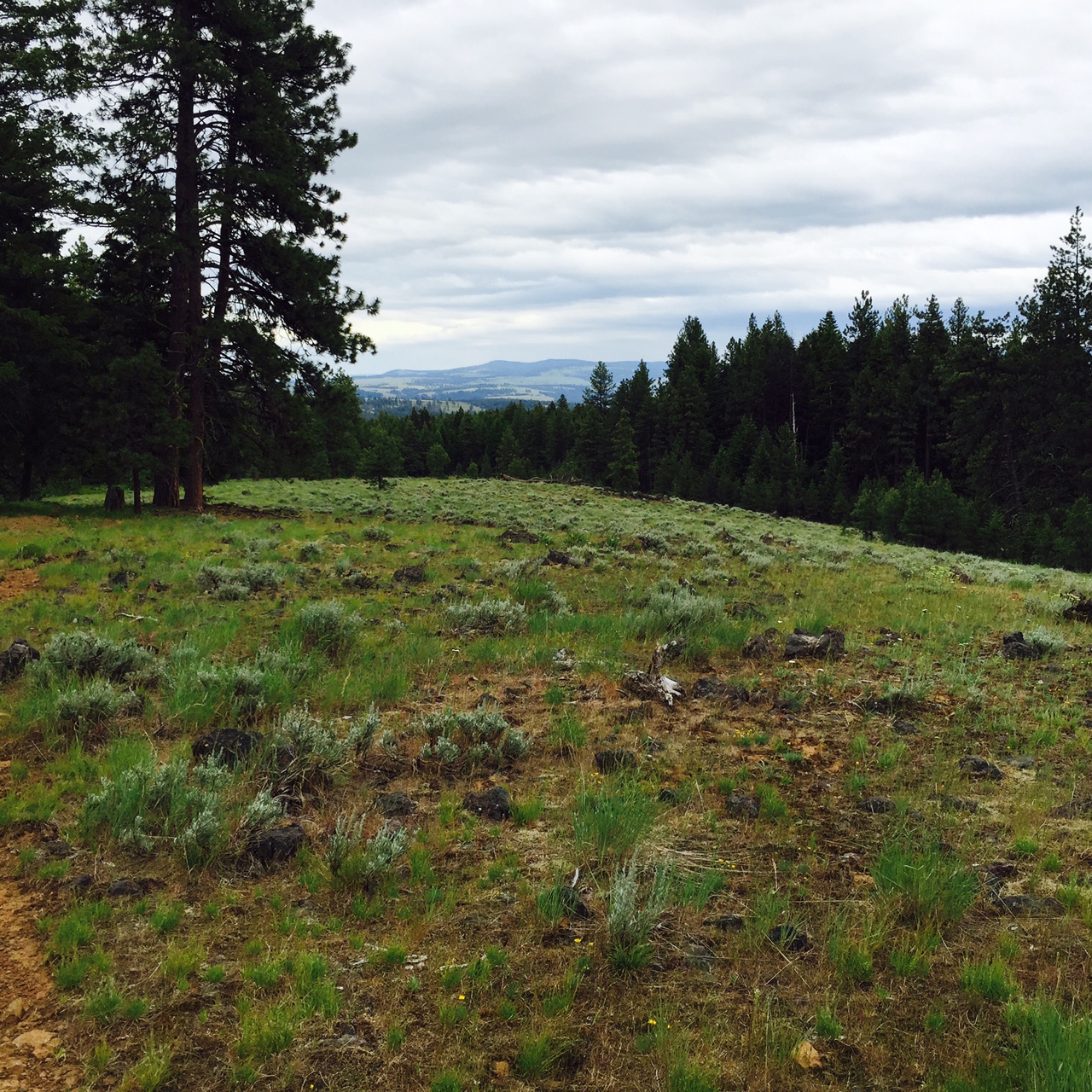 There were informative signs, giving details and diary entries from people who had crossed this place.  It amazes me to see the terrain they had to cross.  It amazes me when I think of the stamina and sheer grit it took to travel 2,000 miles toward an unknown destination.  They got to see marvelous views, such as this one, but I felt spoiled at the ease with which I was able to arrive at this spot on the hike.
After taking the kids on the short, 1/2 mile trail, we returned to our road trip.  Hopefully, they have caught a bit of the wonder of that epic journey and  share at least a little of my amazement when I ponder the achievements of those brave pioneers.
I can't help comparing my camper life to the journey of these pioneers.  It makes my journey seem less daunting, when I compare it to theirs.  In fact, it makes a lot of things seem downright easy.  I'll try to remember this the next time I have a grumpy moment over a missing jar of tomatoes, or have to live without my crock pot:)  I'll just have to look back and remember this arduous mountain pass, and remind myself, "Relax.  You have air conditioning, a soft bed, a car engine that works and plenty of food."  A better life is worth a struggle.  It was then, and it is now.  It's all in the attitude.