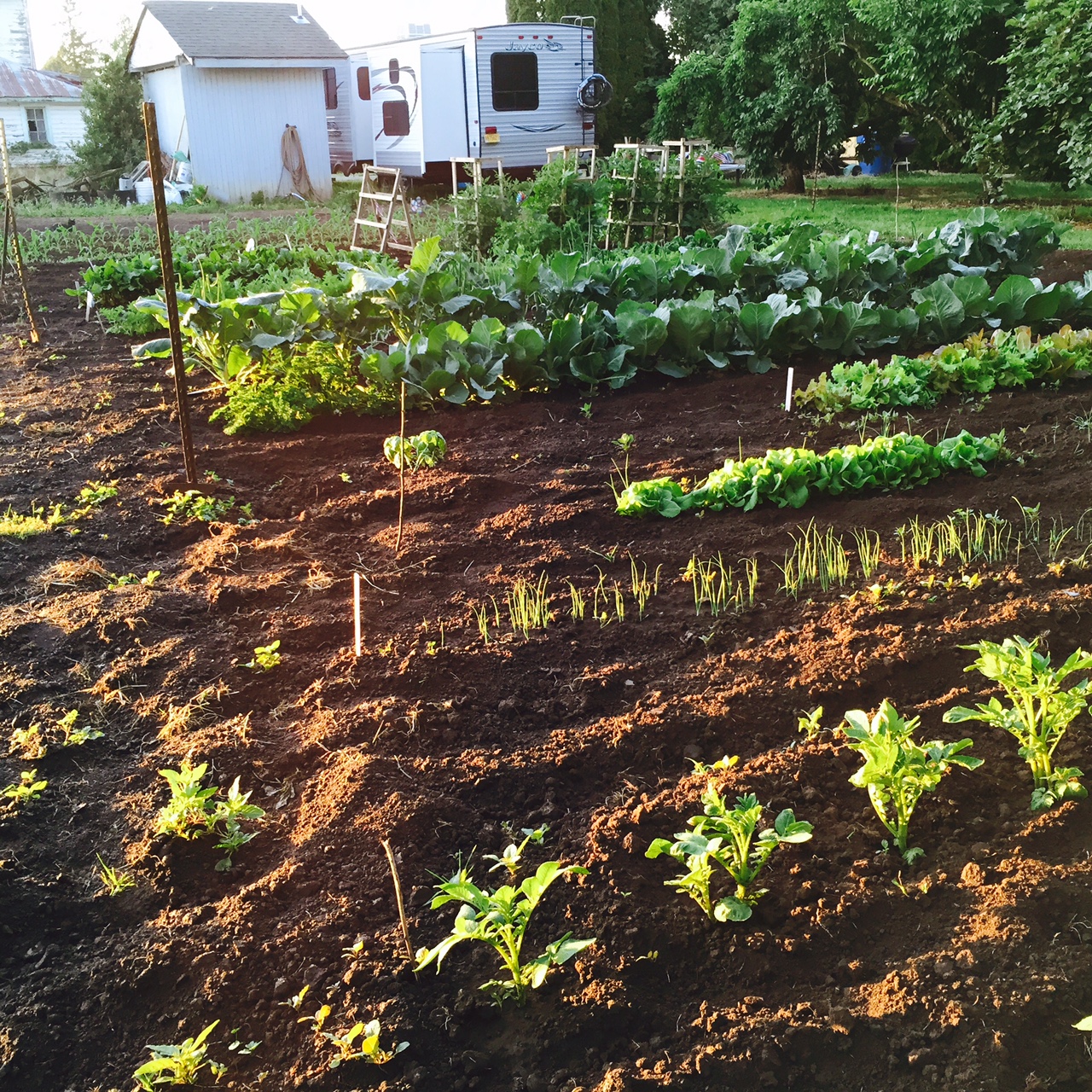 Where I live now is next to a beautiful garden.  It's kind of small–but is clean and comfortable.  However, we are looking for our new house.  We started our quest last Monday, in earnest.  We have been spending  a lot of time on the internet looking at houses, but know it's time to physically look at houses, in person.
We drove by one on our way home from Eastern Oregon last weekend.  After calling the realtor, we stated that we didn't see much wrong with it from the outside, and it had an acre with it.  It was, however, far from any town, which is not our plan this time around if we can find anything closer in.  For the record, Rob and I love living out in the country, but we do still have kids to raise who like being active and it's hard to drive so far for all of their activities.  After a conversation, the realtor admitted that the reason there were only 2 interior pictures of it on the internet was because that's all he dared to put up.  There was very little sheetrock, places with leaks, etc., etc., etc.  So, unless they lower the price a lot, that one's out.
Monday, we needed to come back from the beach where we were camping for a family event.  Our nephew, Jake, was adopted.  Yea!  He was hung up in the legal system for a long time, but things finally came to a conclusion on Monday.
We set up some showings.  I was very discouraged after that.  Those houses were even farther out than the first one, and in very poor condition, or very small.  VERY small, with no usable yard, no place for a garden, and the house had structural issues.  The other one had a nice big lot, but reeked of animal urine, probably had asbestos issues, and needed major structural repairs, such as a roof.  It was very far away as well.  I am beginning to appreciate my camper more and more.
Did I forget to mention the other option–the one where the well had failed and a car had driven through the side of the house, leaving a gaping hole.  We didn't even ask to go in to that one:)
Yesterday, we had 3 houses set up to view.  We got to see 1.  By the time we got to our appointment, one had 7 offers on it, and the other one had an accepted offer.  The one we saw had a 1/3 acre lot, so nice and big, but the house was needing a lot.  The floor has soft spots, the roof is shot, there is asbestos that would need to be addressed, and there is an added-on area that we wonder if they got permits for, as the square footage is not adding up.  So, more info needed on that one, and they would have to come way down on price for us to be able to afford the  house and the repairs.  It was in a good location, though, and I liked the house.
We go again tomorrow.  Hopefully, it will be better:)  We understand that this is going to be difficult and that we are going to have to compromise greatly from what we really want.  That being said, we trust that God has a place for us out there.  We are beginning to appreciate what a challenge it may be to find it, though.  Here's hoping…..