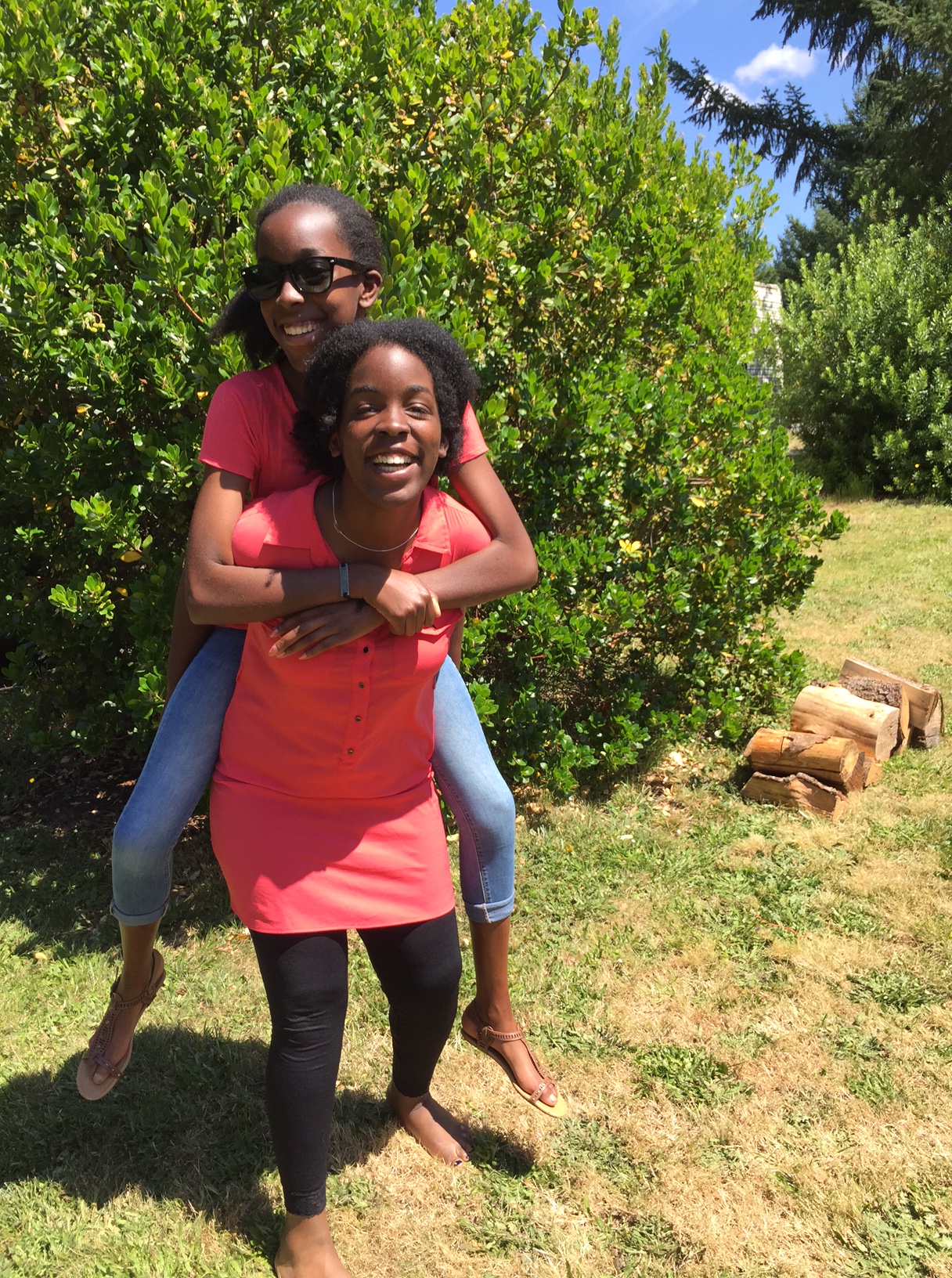 We've been hunting for many, many hours, but the girls are still finding some time to horse around:)
I spent about 6 hours on the internet, and chose a pretty good list of houses we might like to view.  We got to look at 3 or 4.  We found a real fixer-upper for a price we could afford, and put in an offer.  They countered, and we had to decide what to do.  We just found out that 2 of the rooms were added over time, without permits.  After calling  the city and county, they informed us of what we had already been told.  We would either need to bring the rooms up to code, or tear them down.  With all of the other work that we would have to do, we had to let that one go.  It also had some major problems in the basement, along with quite a few other problems.  We did the math, and could not finish the project if we started.  I'm really sad.  I had hoped we could get it to work.   It would have been a nice size for our family.  So, it's back to the drawing board, again.
In the meanwhile, we have another day at Champoeg State Park, so plan to enjoy tomorrow there.  Today we had so many errands to run, plus viewing this house again, that we will welcome a day of rest tomorrow.