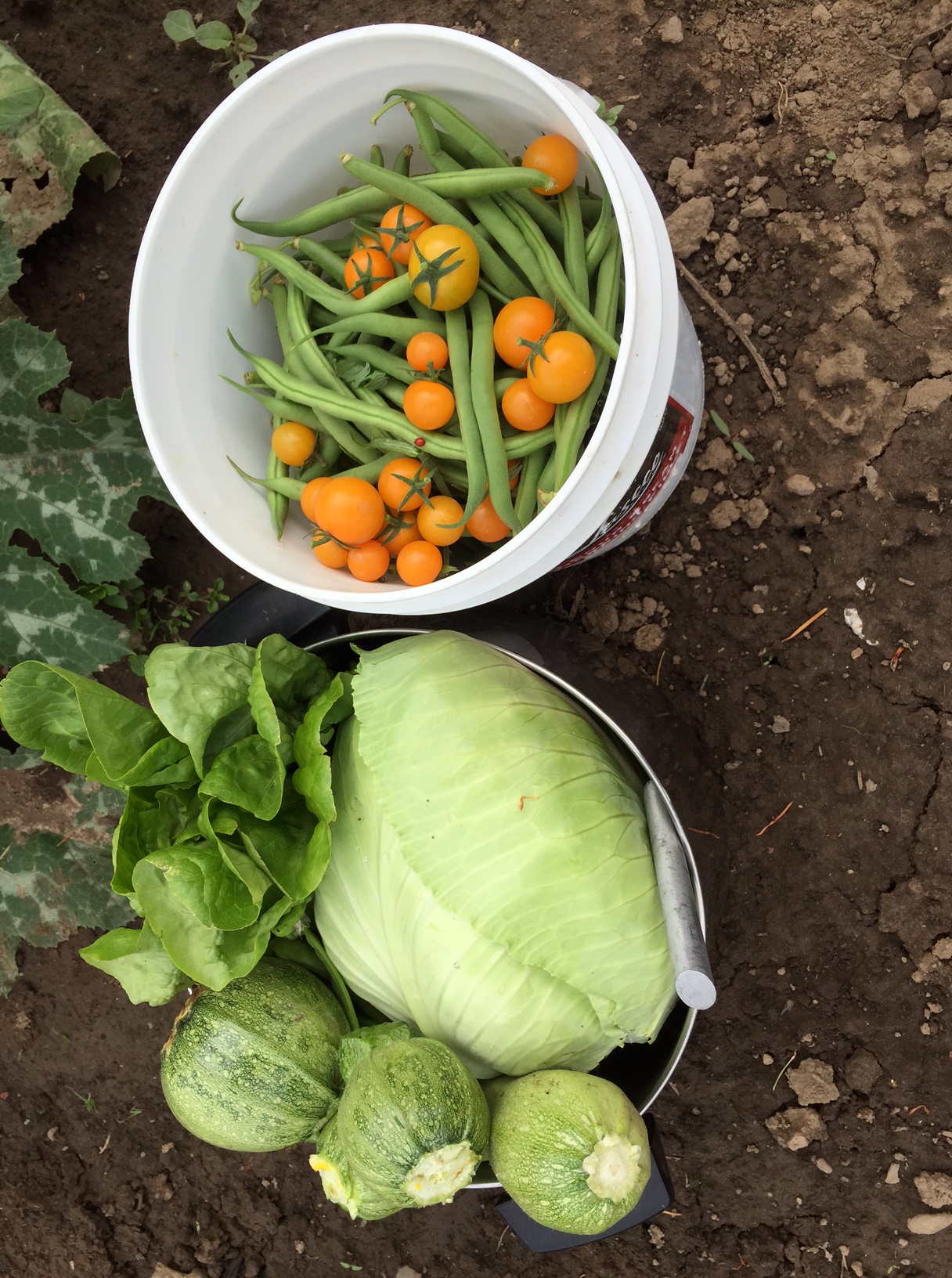 I came back from a few days at Champoeg State Park and found numerous goodies had ripened up in the garden!  I'm especially excited about the green beans and the little yellow cherry tomatoes.  Those are the first I have been able to pick, although my sister got started on them earlier in the week while I was gone.
I made green beans and garlic tonight for dinner, along with coleslaw from part of the cabbage.  I think I will make some fish tacos with some more of it, and make a grill basket with the round zucchini.  There are also some onions you cannot see, as well as some snow peas.   I will add some of them to the grill basket as well.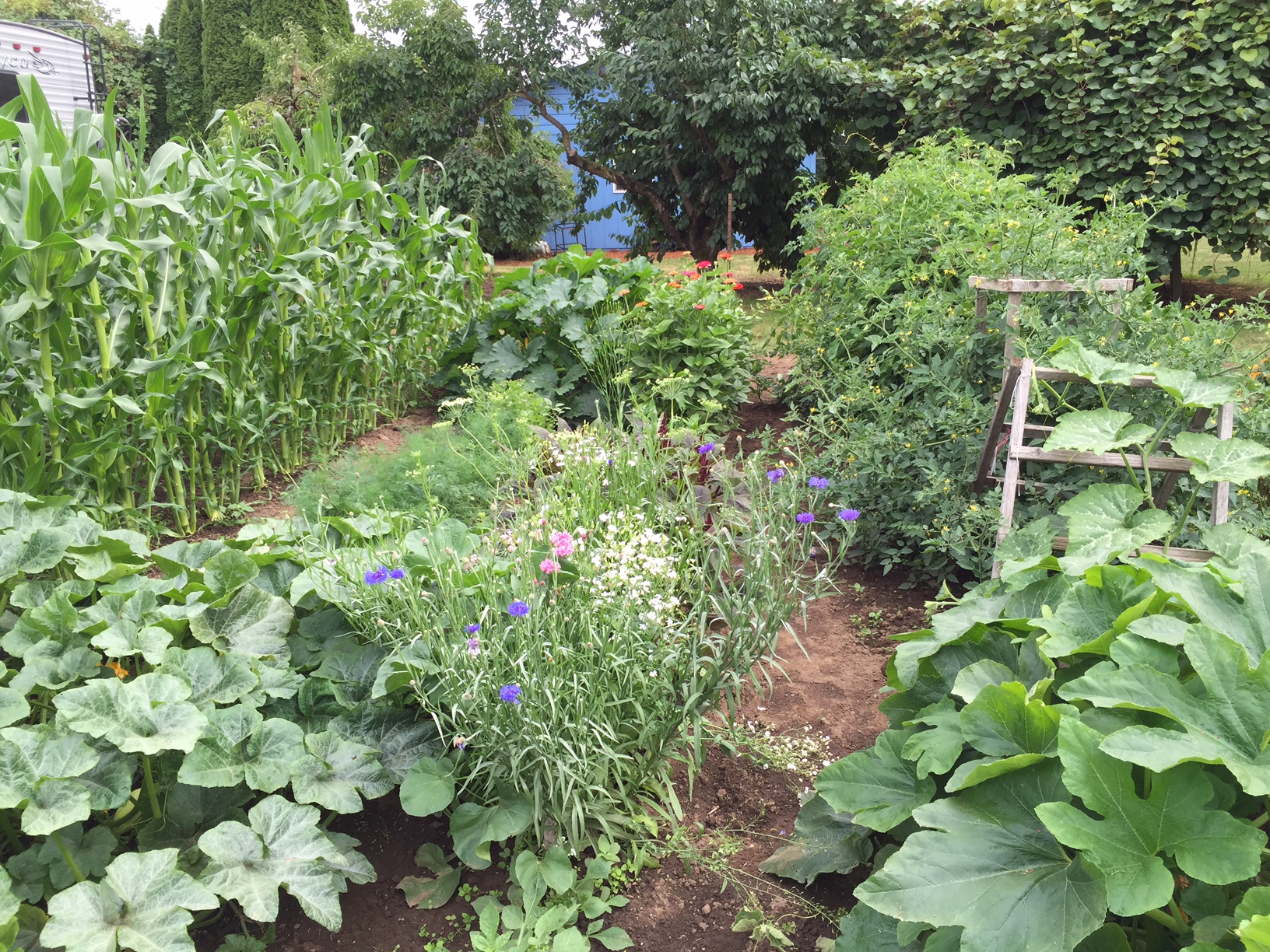 Patsy's flowers are blooming!  They are lovely and will just get brighter and more beautiful as time passes.  The squash on the left is delicata and has several forming.  On the right in the back in a tronboncini squash, a kind of zucchini that grows to look like a musical instrument–I hope we get one.  It isn't even blooming yet.  There is an acorn squash bush as well as mixed summer squash on the right.  We were using up seeds, so have a little of several things.  In the far center is regular, plain, green zucchini.
I have been succession planting things.  We are on our 3rd planting of lettuce, at least, with a couple more plantings coming up and growing nicely.  I have a new planting of spinach up nicely, too.  This week, I'd like to plant more lettuce, green onions and snow peas. Last summer I did not have to buy lettuce, except 1 or 2 times, and I'd like to repeat that.  None of the rows are long.  I just want fresh things to eat so they are not bitter from heat.  It's turning out to be a great garden and is easily feeding my family, my sister's family, and quite a few other friends and relatives.  It's also working out very well to have more than one person working on the weeds and planting!  Sharing a garden is really a blessing for both my sister and I.  I'm glad.