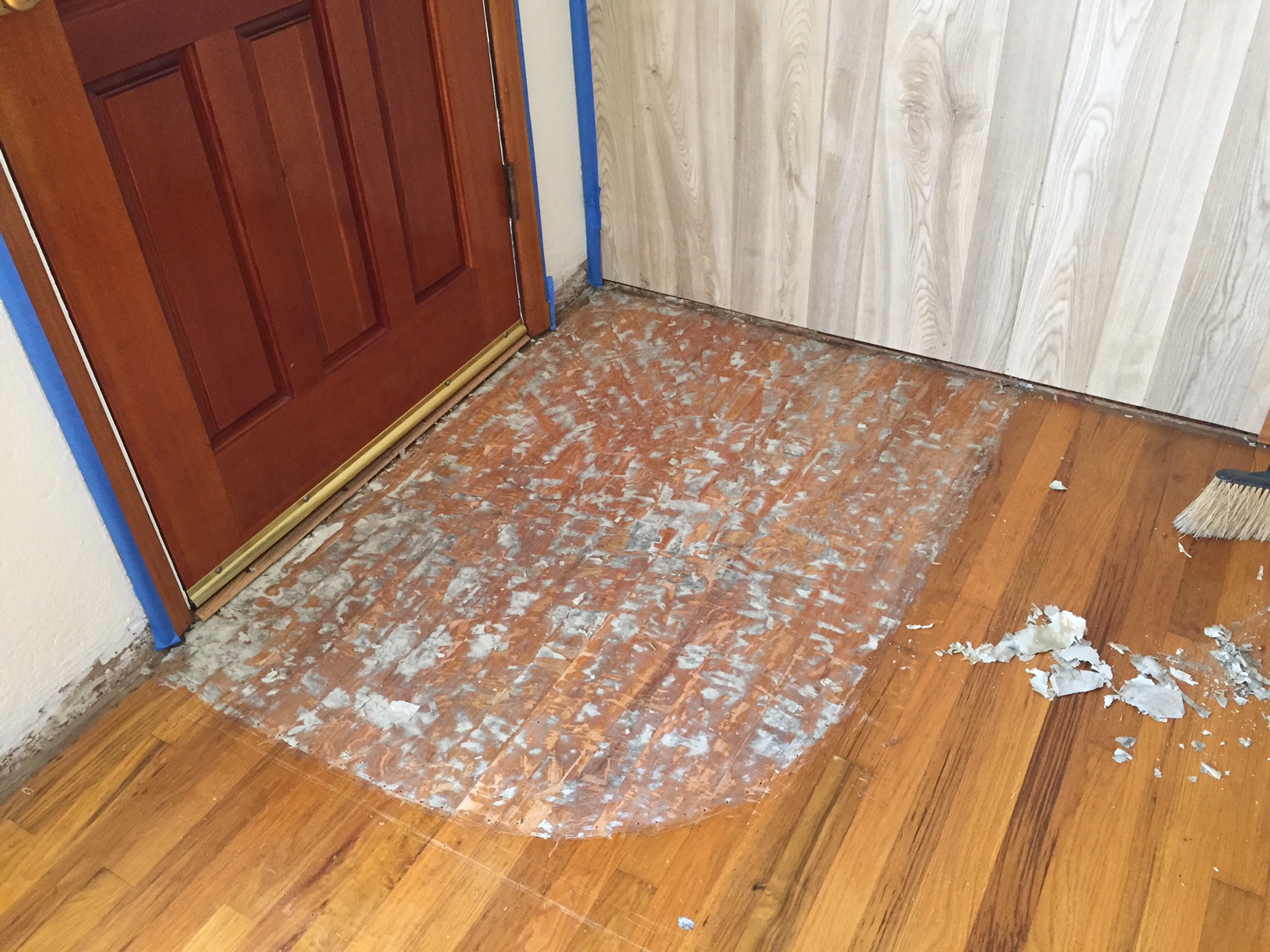 We are spending most of our time these days working on the new house.  After both Rob and I worked for quite some time, we finally got the linoleum removed that was glued to the hardwood by the door.  The flooring man said he could sand the rest off–hurray!!!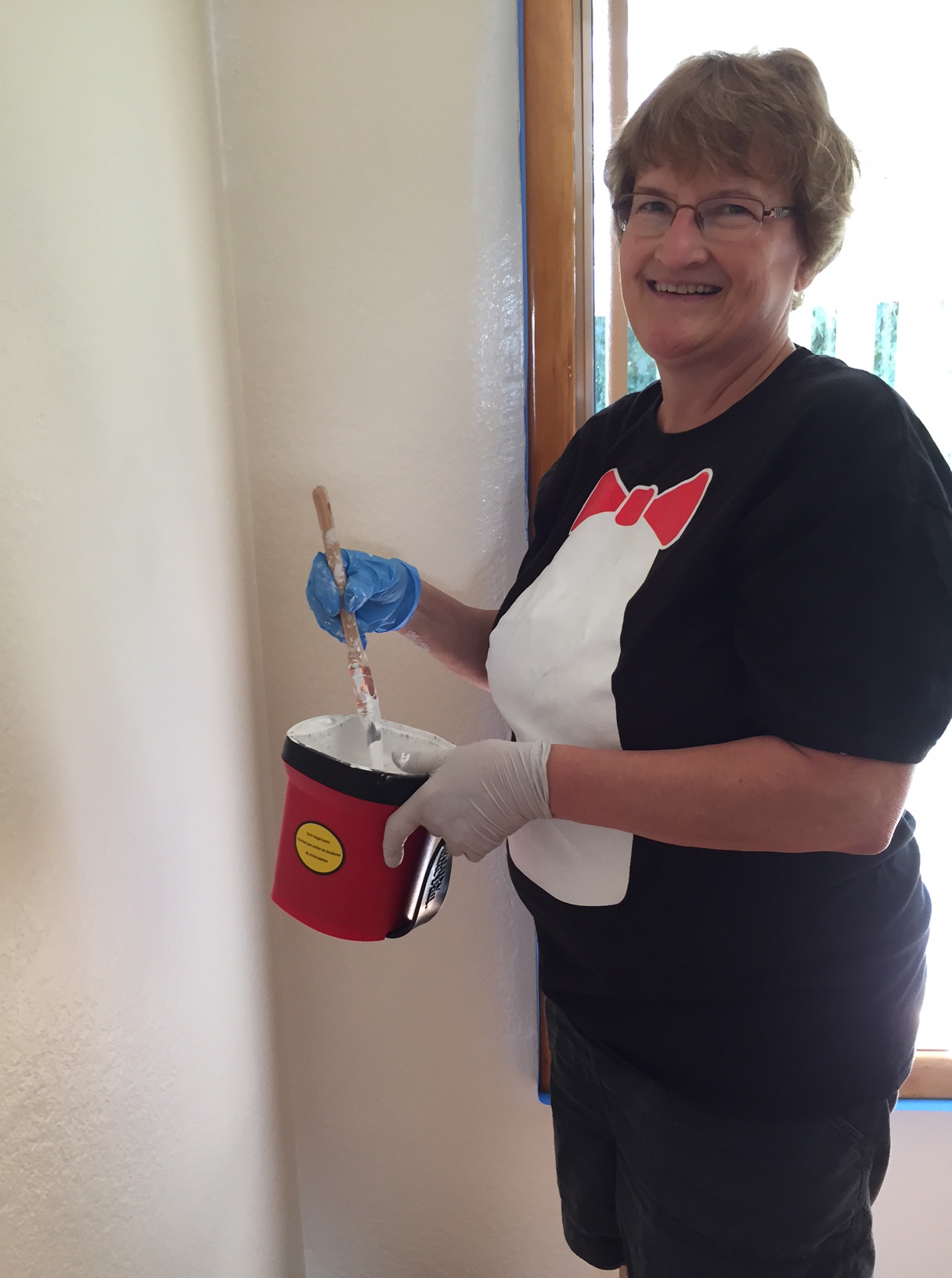 Aunt Janet has been on the paint crew the past 2 days with us.  Yesterday, with my brother-in-law, Ron's, help as well, we got the layer of Kilz on the walls all over the house.    Today, we got most of Patsy's room done, as well as a good start on Lovana and Ja'Ana's. (They will share).  Tomorrow, we will see what we can get done!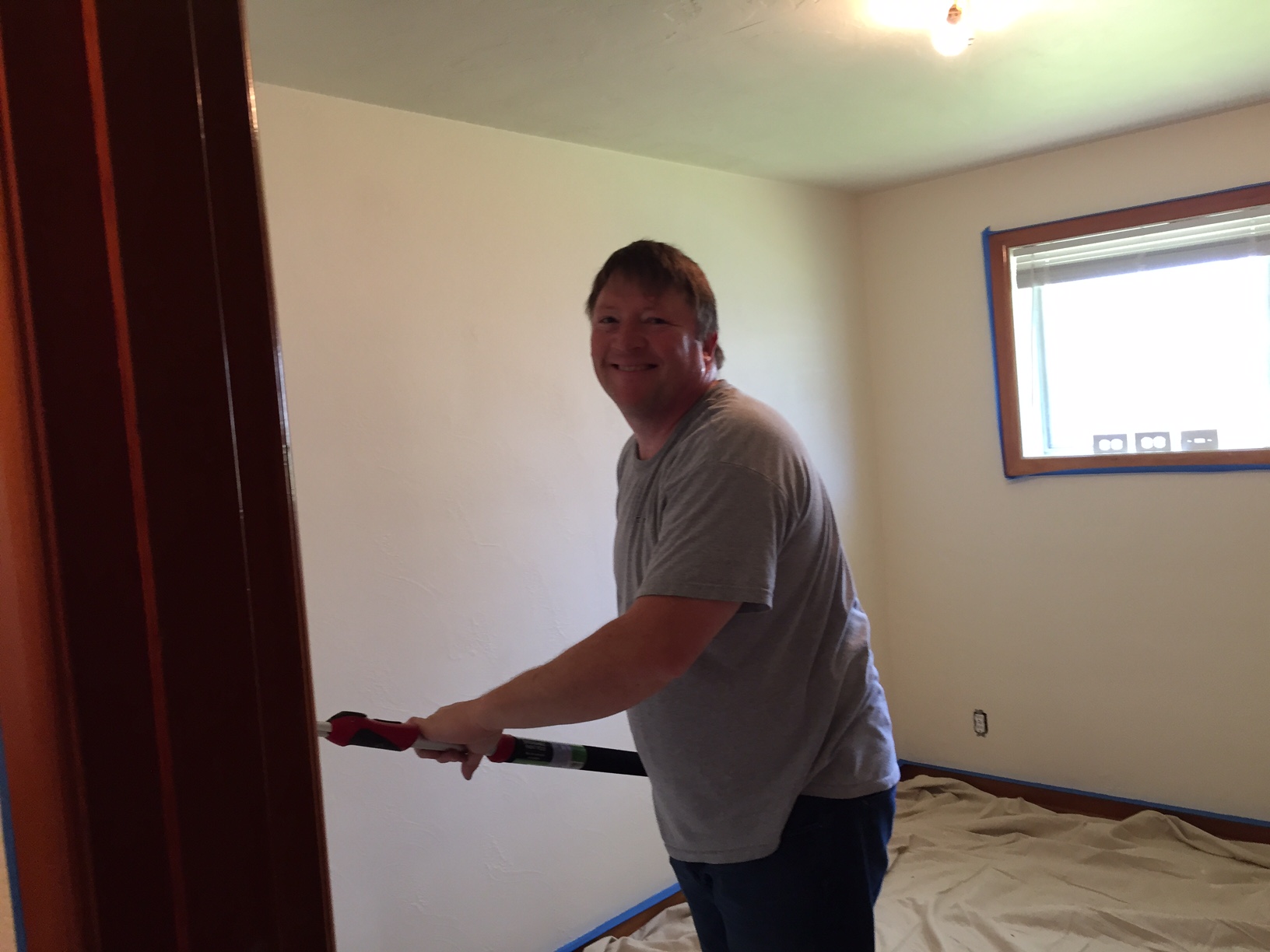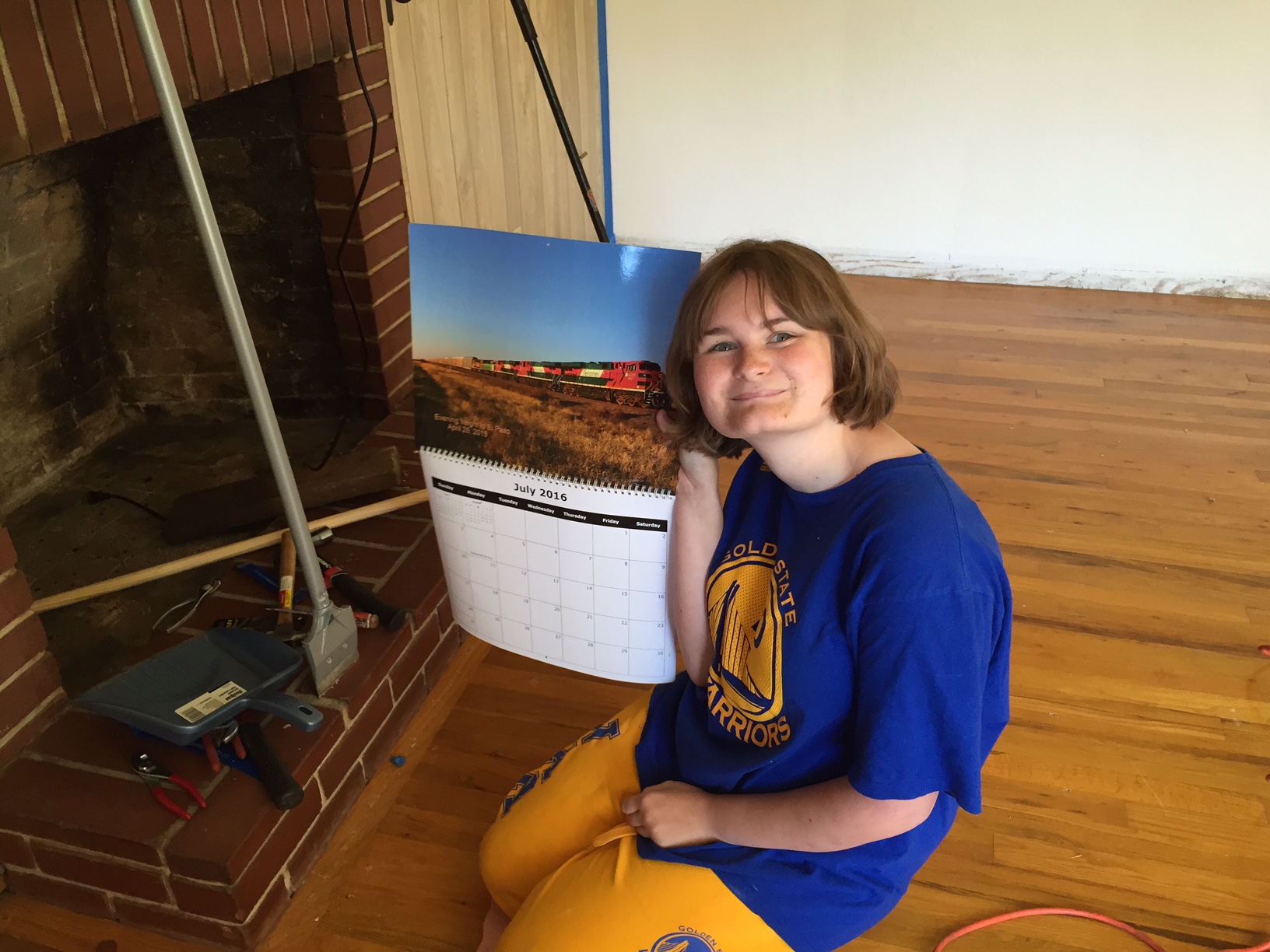 Michaela was delighted with a train calendar the former owner left in the shop.  Rob gave it to her, because trains are one of her absolute favorites!  She was a good helper yesterday, too.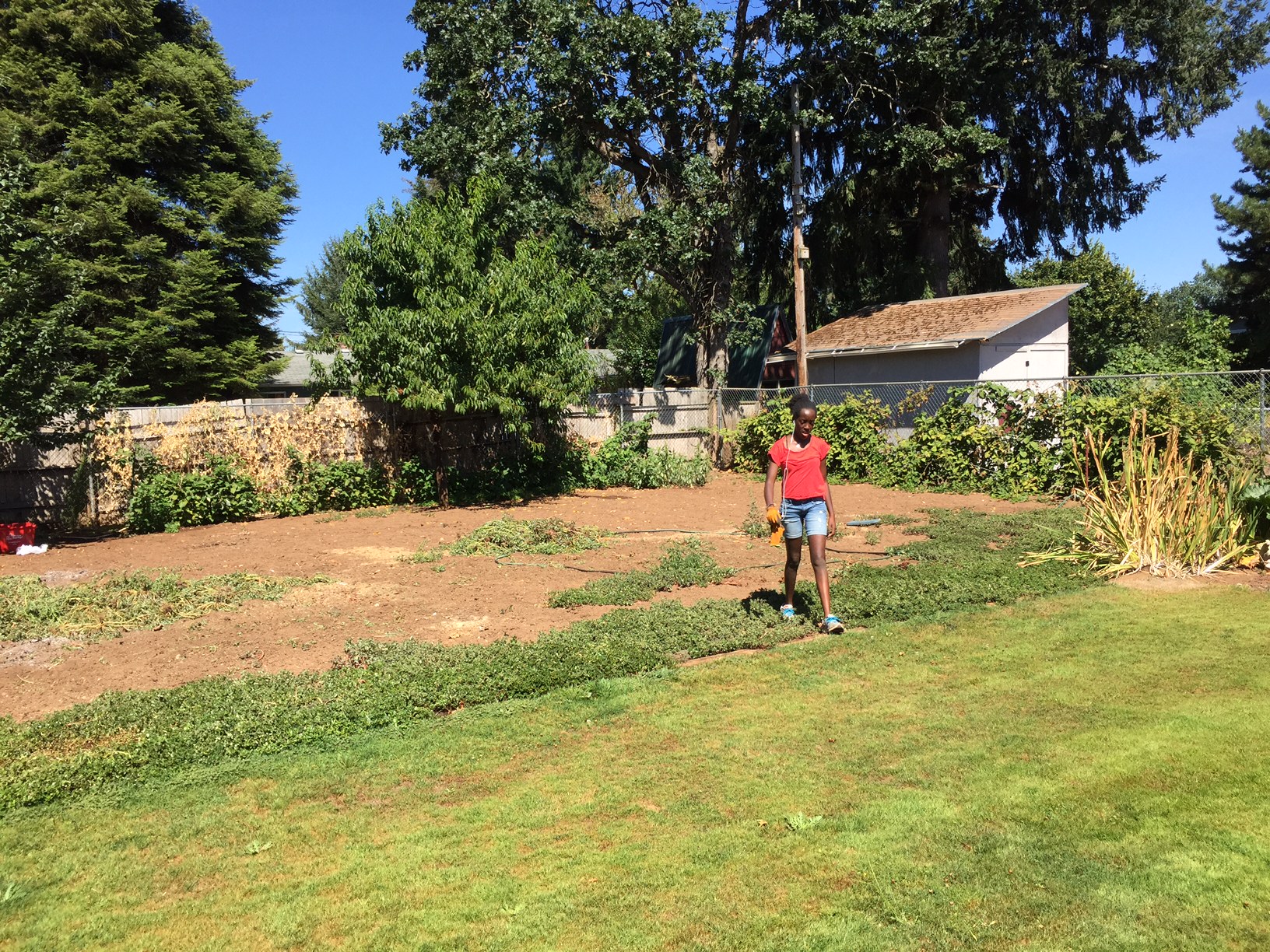 Ja'Ana pulled purslane out the the garden area for a long time.  Those huge piles in the back of the garden are pulled and she will move them to a compost pile soon.  It  got too hot and she came in.  She and Lovana both painted today for quite a while, too.  Yesterday, Lovana unpacked a few boxes of food items and kitchen things.  J did some more today.  We can't unpack other rooms, but the kitchen and garage can be filled as boxes come up in the small loads we are moving in our van each day.  The rest can be stored in the shop until the floors are done.  We are pretty committed to emptying the one storage unit before the end of August to save on rent.  They will charge us for the entire month of September, even if we take the things out on the 1st.  Hmmmm……Not a hard decision!!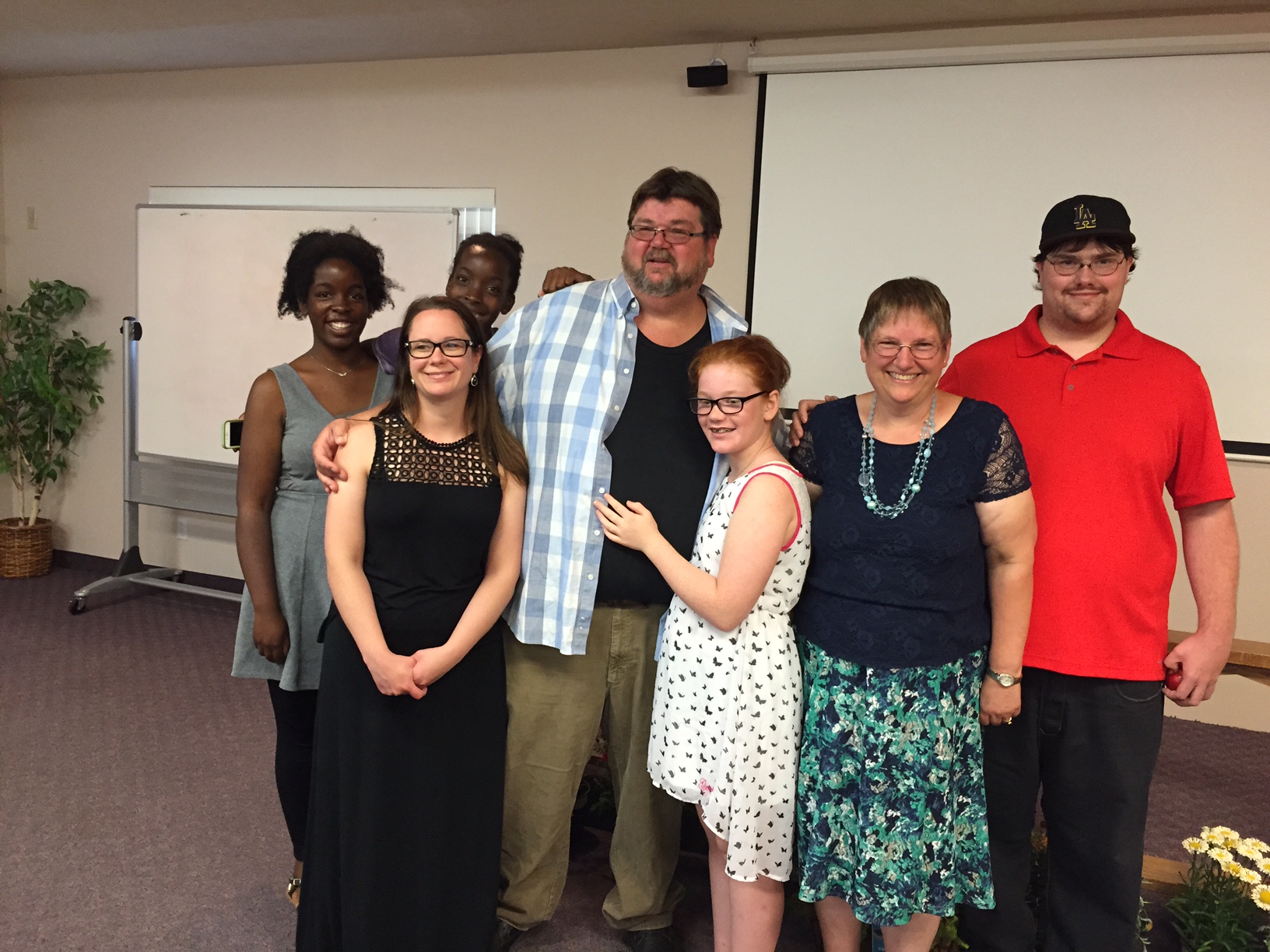 This is a rare shot of Rob and I with 5 of the children.  We took some time to mourn the passing of a close family relative this morning.  It was a beautiful service and it was nice to have so many of the kids with us.  The young lady Rob has his arm around is our oldest daughter, Abbie.  The young man by me is our son, Anthony.  The rest, you already know.  Clearly, there were several relatives with phones, all calling out for everyone to smile at them, so everyone is looking around, but….life is like that sometimes–kind of messy!