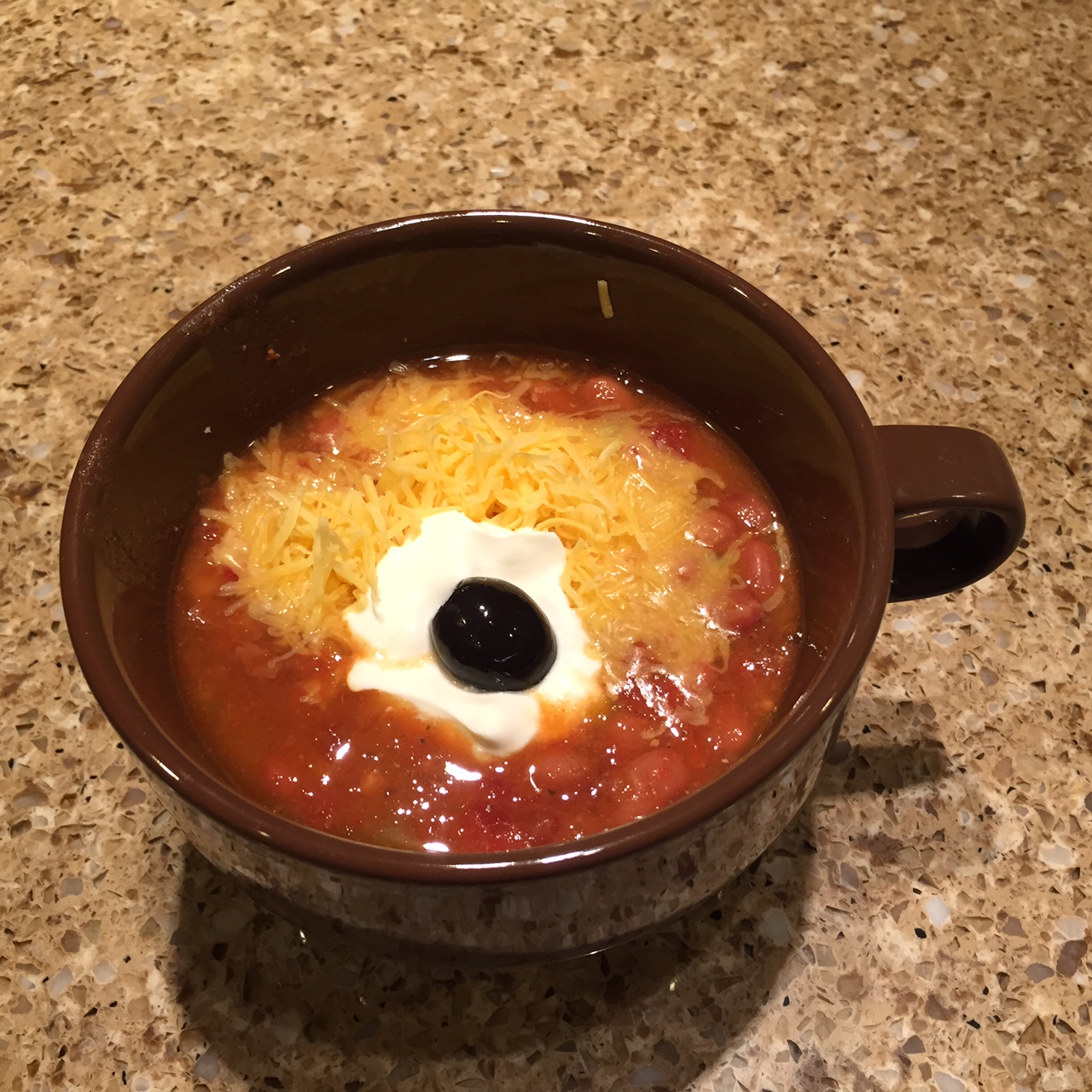 We've had a few rainy days this past weekend, and it's put me in the mood for chili and other comfort food.  With my life settling down into a routine, I'm also in the mood to plan menus.  When I don't, I feel like I am flying by the seat of my pants every day, and we also tend to spend more money on groceries.   The good news is that we are cooking at home now, as compared to grabbing a bite here and there, as we did during the end of the summer as we fixed up the new house and moved in.  My crock pots are unpacked and have already been put into use and I plan to use them a lot this week.
Monday:  Leftovers (choice of roast beef, lasagna, and some meatballs from my sister) I also made football brownies–a long-time family tradition for Monday night football, which Rob enjoyed for the first time in over 10 years tonight!  We get t.v. now:)
Tuesday:  Beef stew–made from home-canned beef broth and the small amount of leftover roast, veggies.  I will put it into the crock pot early in the day. I work early in the morning for 2 hours, then 4 hours after school, so I need a crock pot meal.
Wednesday:  chicken wings, rice, green beans:  Ja'Ana has some frozen wings she had us pick up, since she likes to make sticky wings on occasion.
Thursday: Home-baked fish sticks (I have some tilapia in the freezer), tater tots, salad
Friday:  Chili
Saturday: Leftovers.  If there are not enough, I'll pull out a mini tuna casserole I froze when I made it last week.
Sunday:  I'll organized that with my sister closer to the day as I have a chance to see what we come up with together.