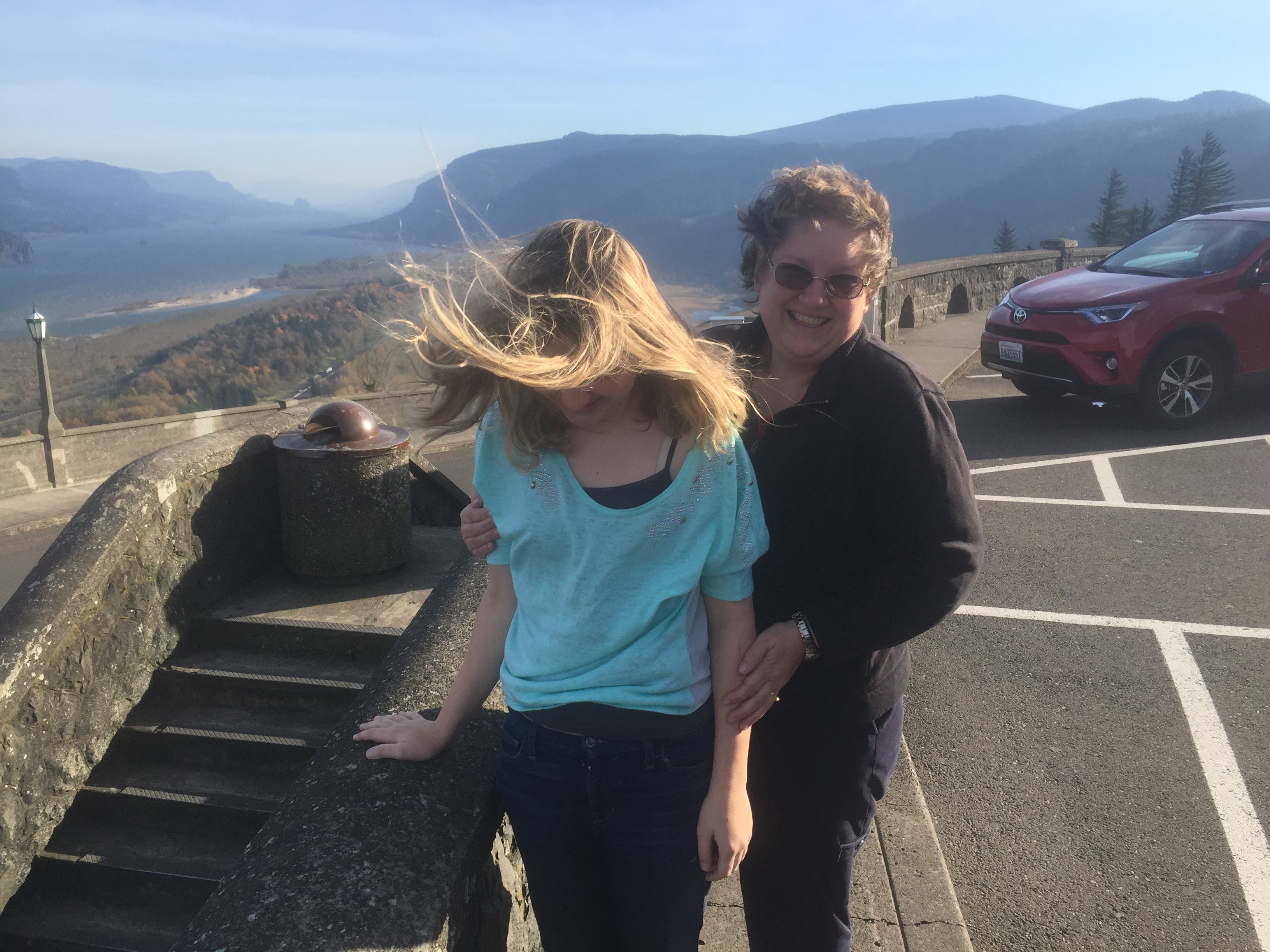 The Columbia River Gorge is famous for being windy, among other things.  Yesterday was no exception!  We stopped at Crown Point, a very high view point, and almost got blown away.  It was fun and the view was amazing!
Multnomah Falls was our next stop.  It was a beautiful day for a little hike.  Some of us went up to the lower bridge, and some stayed below.  Jake felt that someone should carry him, the the girls took turns.  Finally, he started hiking around on his own, but he milked it for as long as they were willing to carry him!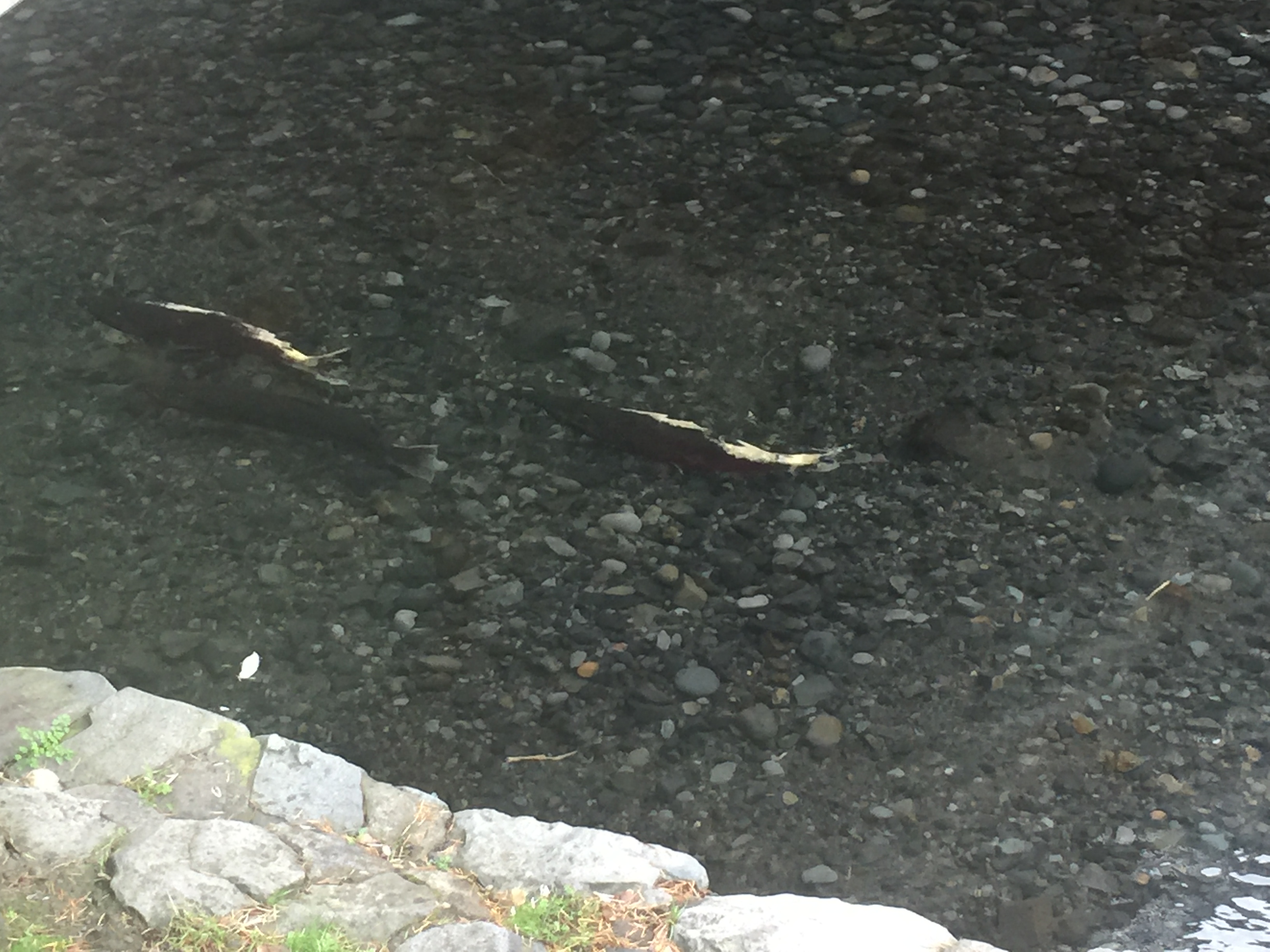 There were salmon spawning in the little river at Multnomah Falls.  It was awesome to see them fighting their way up a tiny little rapid and then laying eggs in the calm waters near the edge of the stream, often near branches that extended over the water.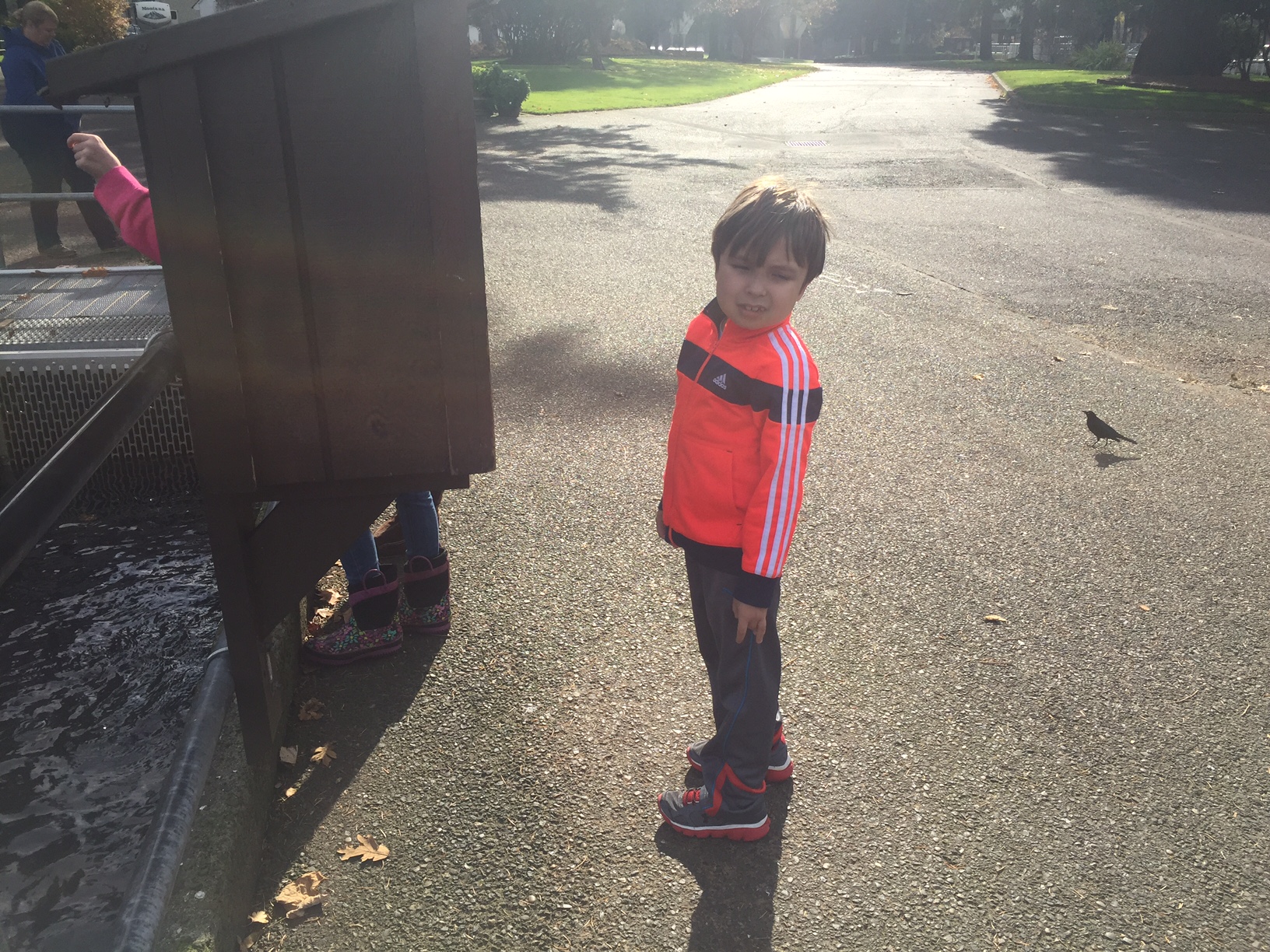 When we got to the Bonneville Dam Fish Hatchery, Jake was not at all sure he wanted anything to do with feeding the huge rainbow trout that were in the holding pond.  But, by the time we got to the second area, a pond, he became very excited about the idea.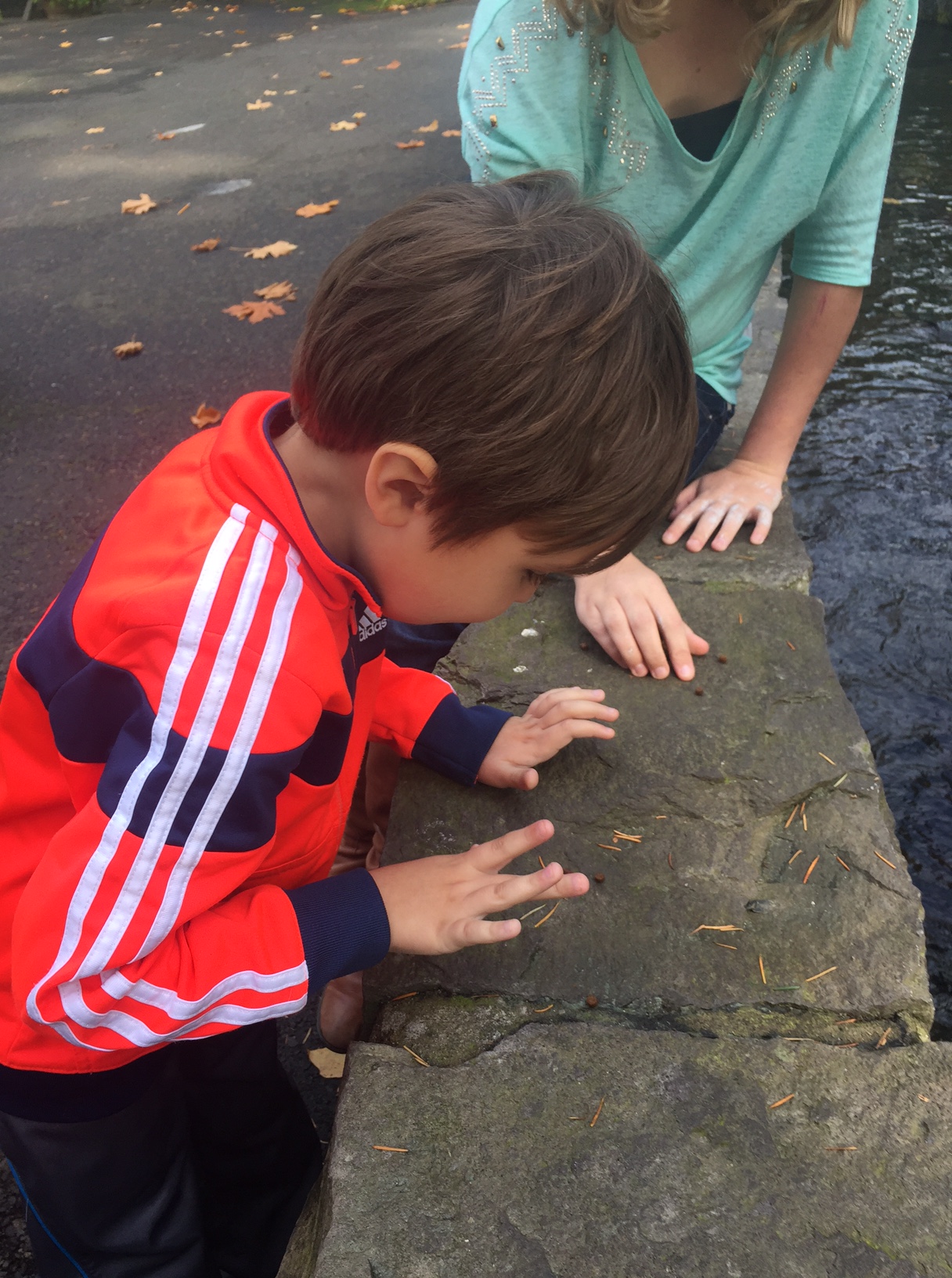 He loved throwing the food, or flicking the food, as his mood dictated.  We took a nice stroll around the grounds and saw several ponds with various fish in them, including some massive sturgeon.  We did not go into the visitors' center, though.  By that time, they were hungry and we went back to the van and ate our picnic.  I'm sure it would be fun for another time.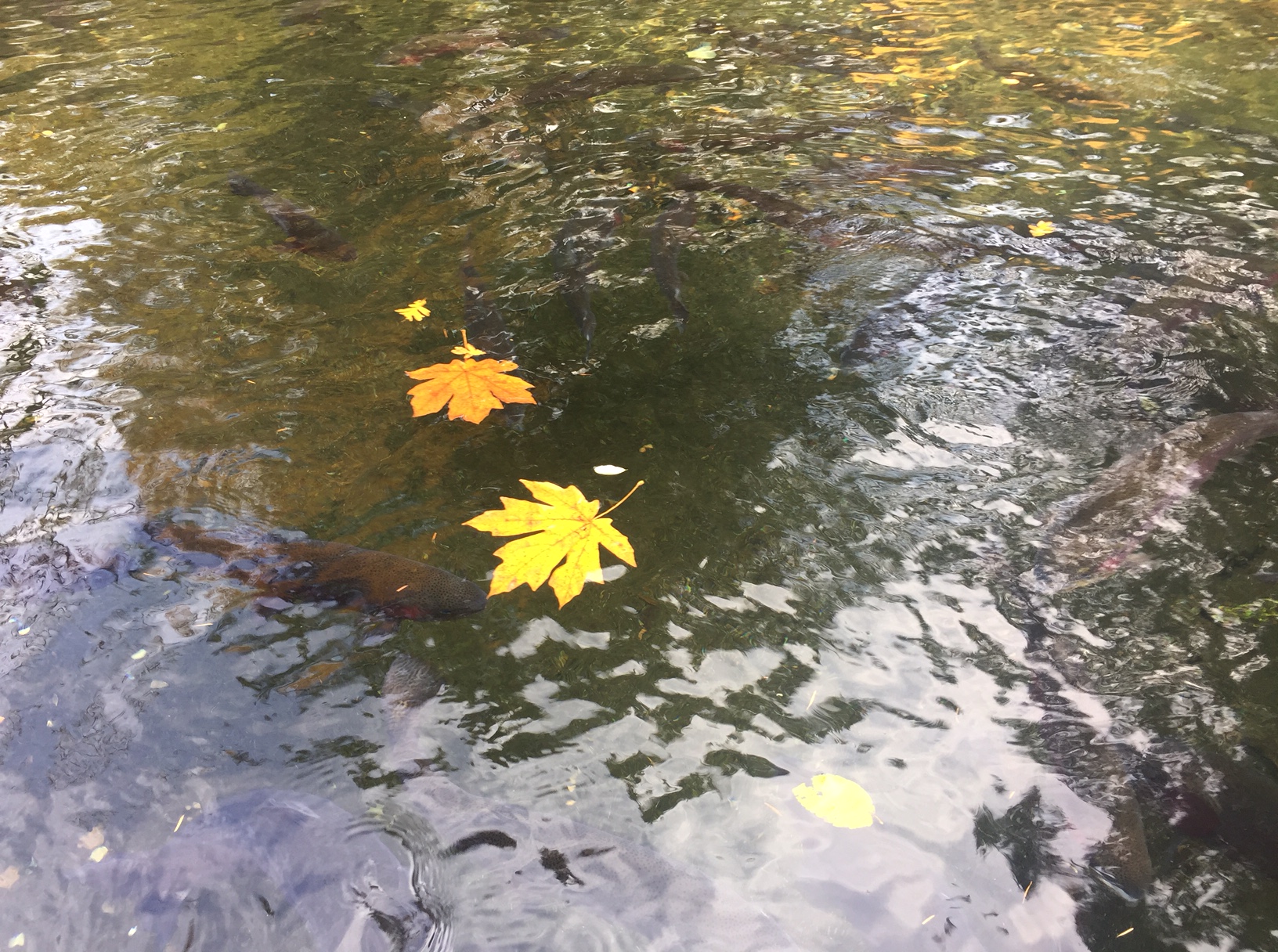 After that, we went over to Bonneville Dam itself.  To get there, you need to go through a security point, then drive over the dam.  Jake especially liked doing that.  Then, in the visitor's center, we looked around and went down to the viewing windows in hopes of seeing fish.  We thought we would, because of the ones in the stream at Multnomah Falls, but we did not.  Still, the whole experience was fun.
Back into the van we went, and drove up to Cascade Locks for ice cream (or onion rings as some preferred), and headed for home.  Everyone was happy and had a nice day.  The weather was so nice!  It was a great fall trip, and I'm glad we did.