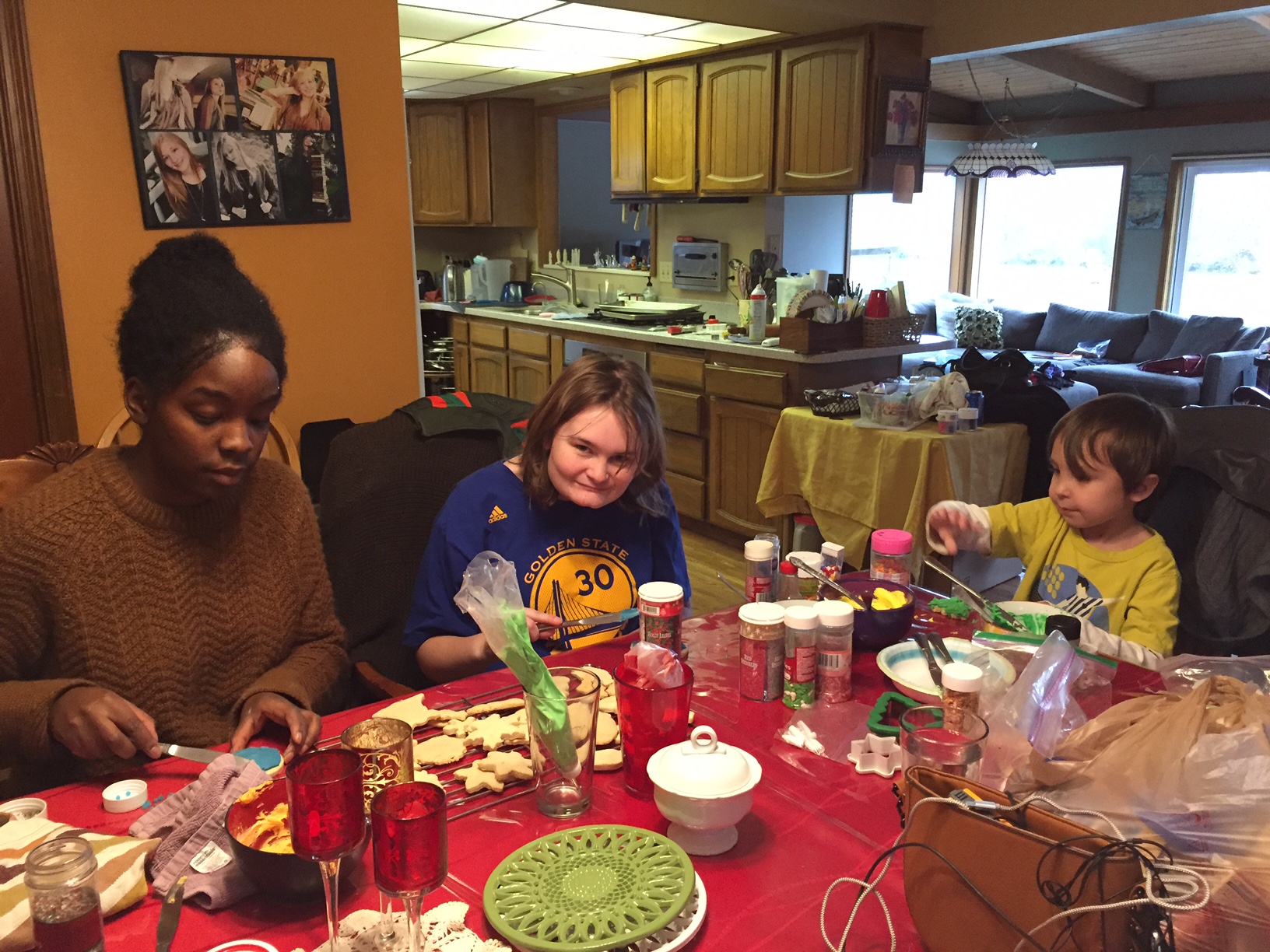 I am going to be spending a lot of time with the cousins this week.  I am planning on some super fun activities.
Yesterday, Michaela was telling us how much she wanted to decorate sugar cookies for Christmas.  So, last night, I made 2 batches of gluten-free dough.  I wanted to chill them all night.  Because I am so sensitive to wheat, I don't even keep regular all-purpose flour in my house, so everyone will enjoy gluten-free cookies this year.
Lovana came to the rescue and went with me, bringing her expertise and creativity.  We made royal icing and buttercream.  She tinted the frosting several colors and we pulled sprinkles out of our cupboard and my sister's cupboard.  We had tons!  She decided to bake the cookies first, then ice and decorate.  We often decorate first, then bake, but Michaela wanted to do it this way this time, so we did.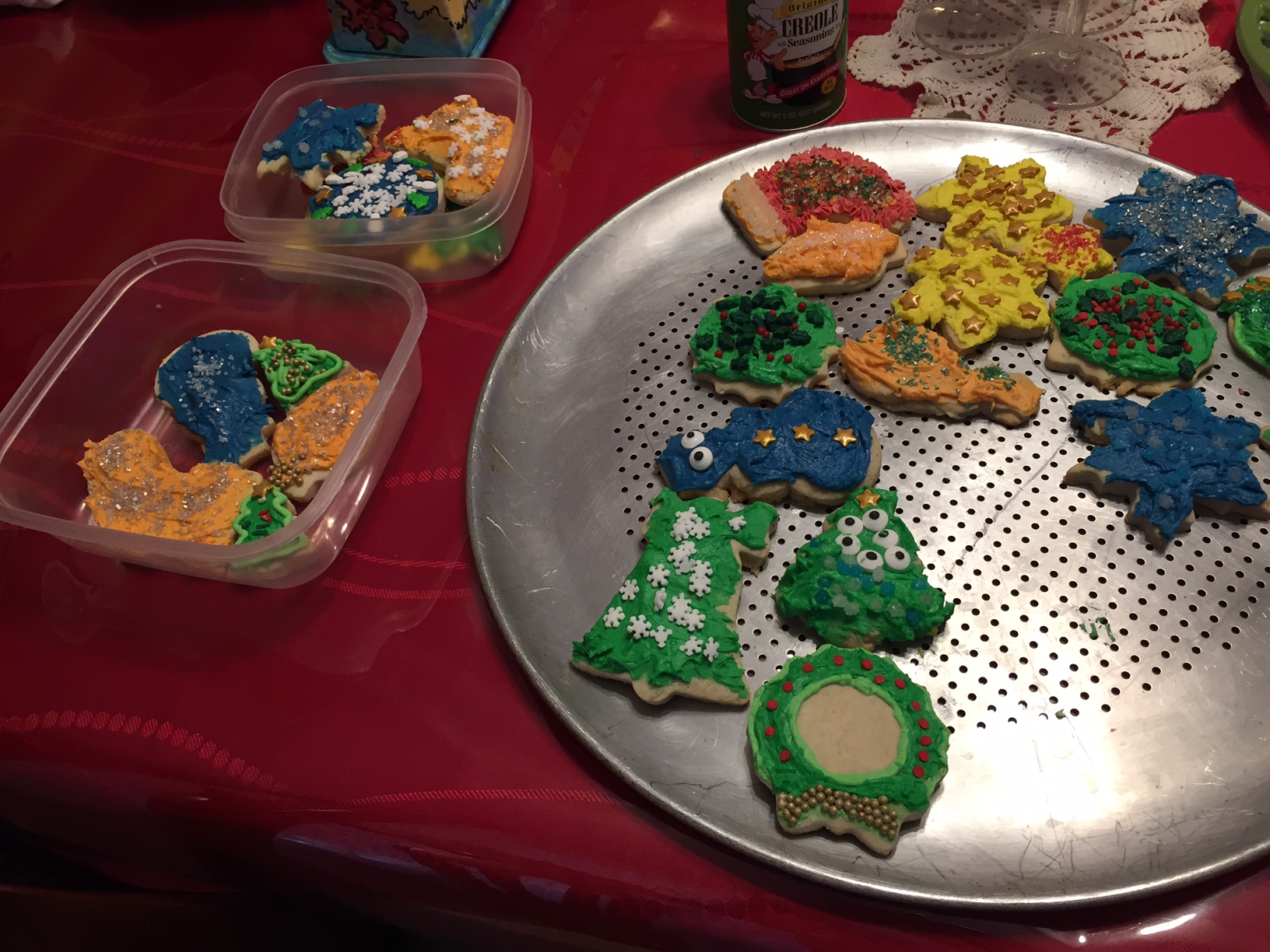 They made lots of pretty cookies.  We froze some for Sunday.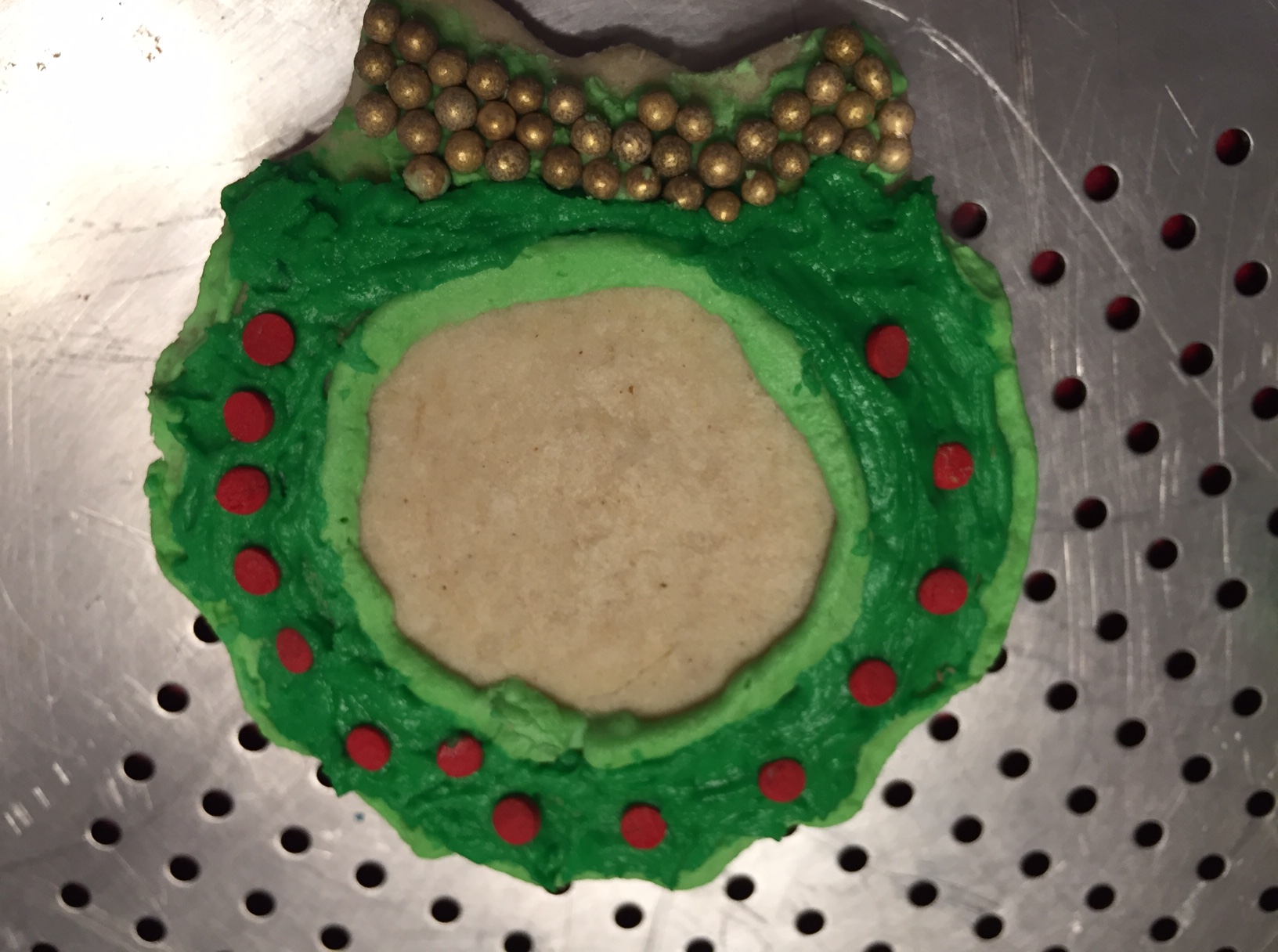 Here's the recipe.  I got it from a little magazine I bought years ago at the check-out counter called "Gluten-Free Recipes."  I tweaked it a bit.
3/4 cup sugar
1/2 cup softened butter
1 egg
2 cups Bob's Red Mill One-to-One gluten-free flour
1/2 teaspoon salt
1/2 teaspoon baking powder
1/2 teaspoon xanthum gum
1/2 teaspoon cinnamon
2 teaspoons vanilla
2 Tablespoons milk, more if necessary
Cream butter and sugar.  Beat in egg.  Add salt, baking powder, xanthum gun, cinnamon, vanilla and flour.  Add milk, 1 tablespoon at a time, until desired consistancy is reached.  Add more if dough is too dry.  Chill for at least 15 minutes.  Roll, cut out, and bake at 350 degrees for 8-10 minutes or until brown.  Makes about 2 dozen cookies, depending on size.
I was a bit baffled by the instructions about the milk.  I made 2 batches.  The first time, I put in the 2 tablespoons.  It was really stiff.  I put in a little extra the 2nd time.  It was almost too much.  Lovana rolled and cut out the cookies and she had trouble working with the 2nd batch.  On the other hand, the cookies themselves were much more tender with the softer consistency.  The first batch was super crisp, then second was softer.  Both had excellent flavor.  Everyone loved them, whether or not they needed to eat gluten-free.
The rest of the day was filled with kids playing with toys, lunch, tons of dishes and cleaning from the cookies and playing (I also had Jake do his regular chores such as "pick up 8 things") and then we had a huge game of Apples to Apples with Lovana, Alissa, her friend Kim, Michaela and myself. Earlier,  Jake and I had played a version of Life which sort of resembled what the directions said, so he played other things during this game.  Ja'Ana and Patsy were off to the doctor and errands with Rob, who is off work for 2 weeks now. (He works at a school.)
We took a few home for Patsy to do, since she didn't want to be left out of the fun!  It was a great day, and we have a great one planned for tomorrow.