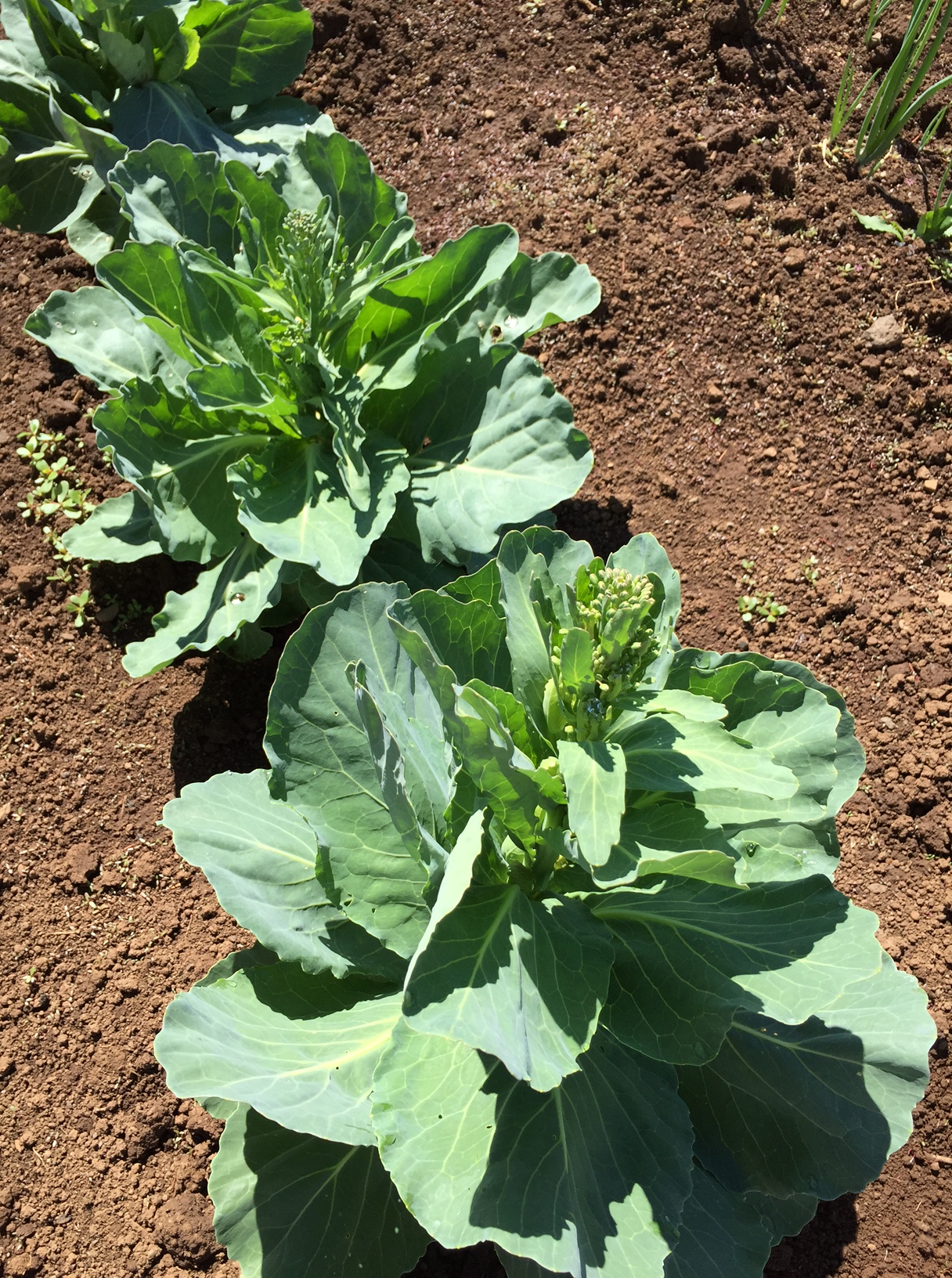 My cabbage decided to bolt before giving me any heads of cabbage!  I am very surprised, but it's no wonder with the huge swings in temperature that we have had.  First, it's been rainy and very cool.  We had lots of snow this winter, and a very cool, rainy spring.  Then, it hit the 90's.  I guess that did the cabbage in and tricked it into thinking it was time to make seeds.  I hope the broccoli is not next……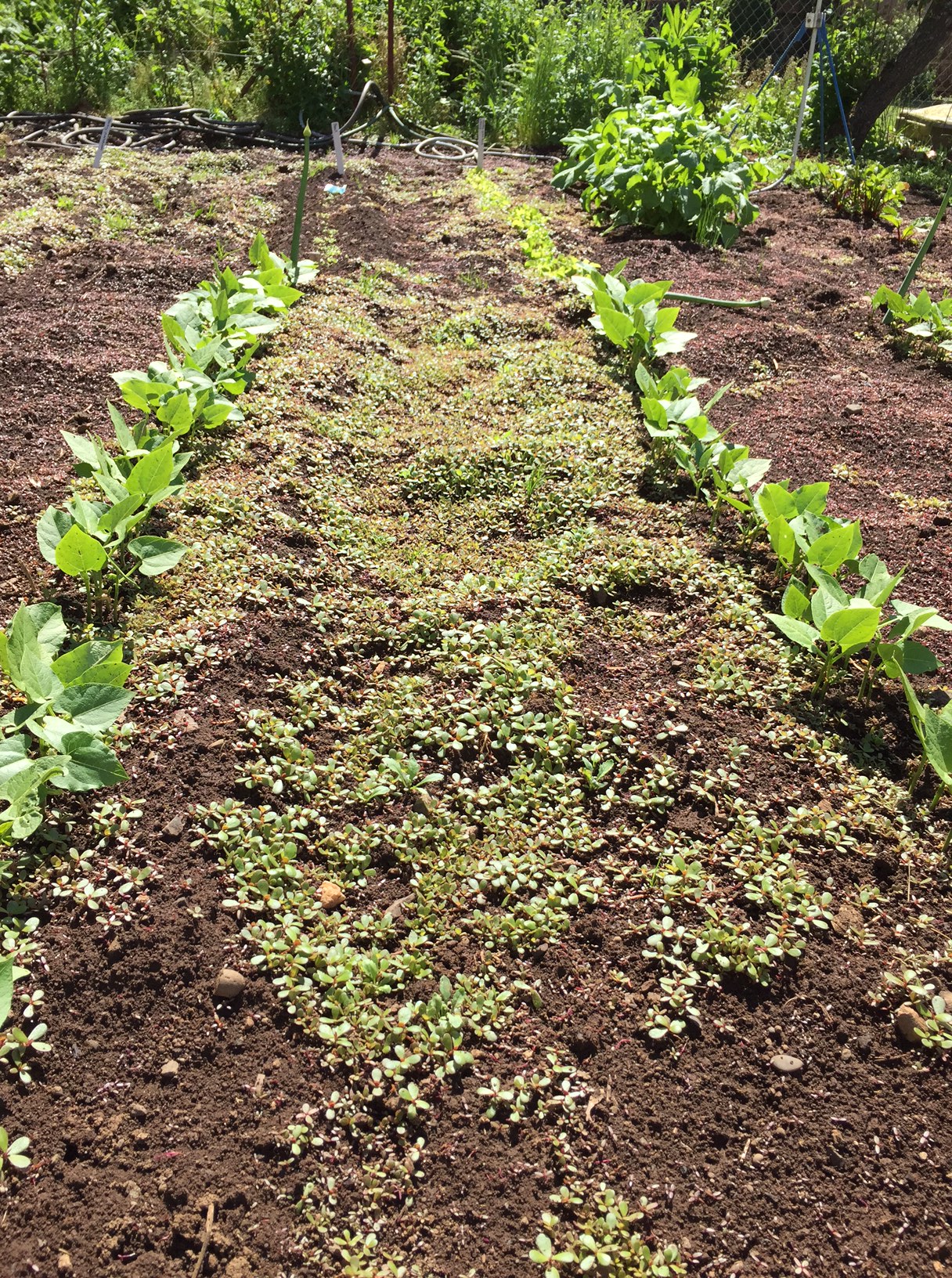 The green beans came up great!  So did the purslane.  Thankfully, I've been able to easily hoe it out since the soil is so crumbly and nice.
But…..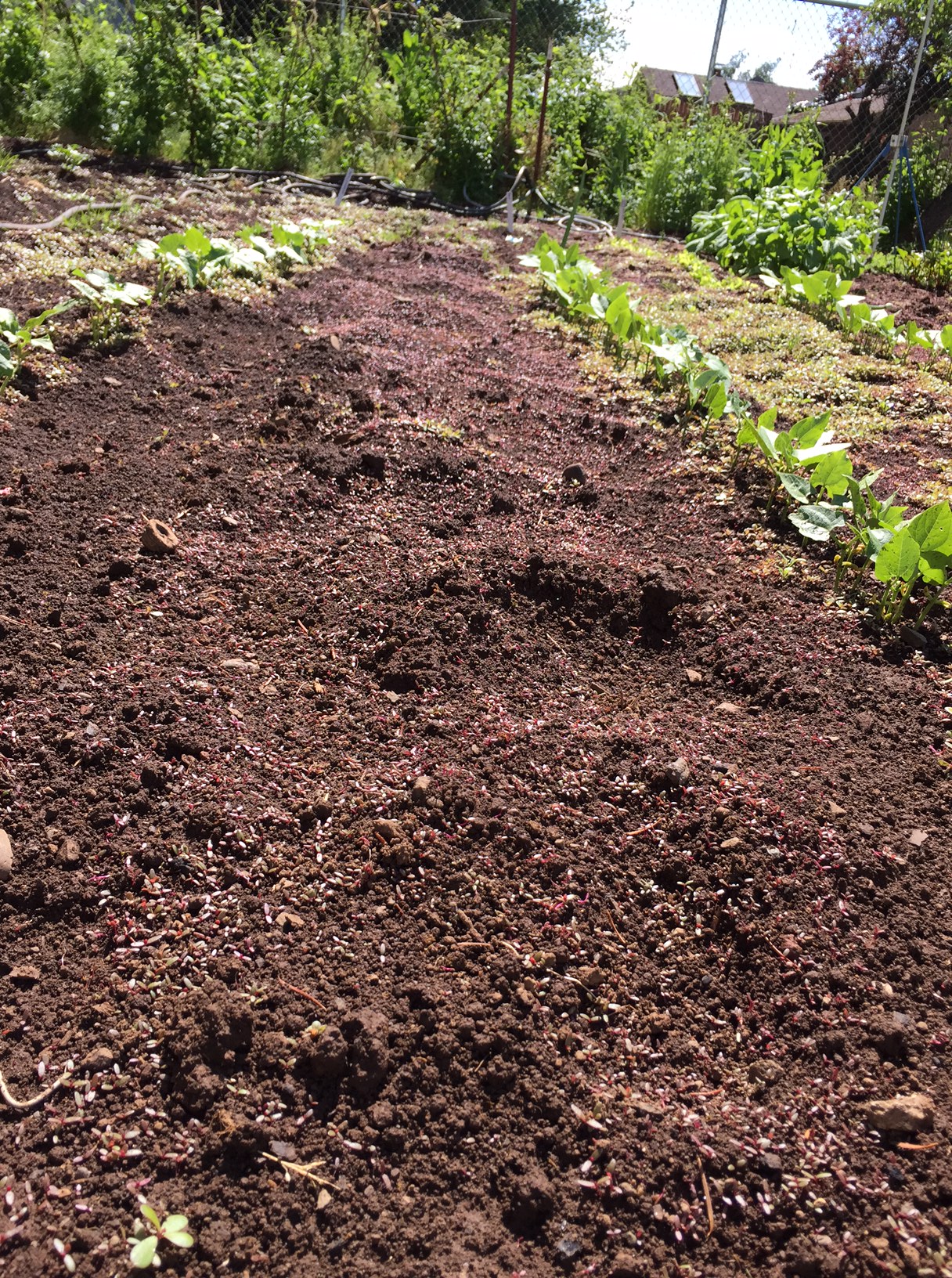 Thousands, if not millions, of pigweeds came up to replace them.  So, today, I ran the hoe through it again.  Rob will till soon, but until then, I want to get the worst of it out of there before the weeds get big.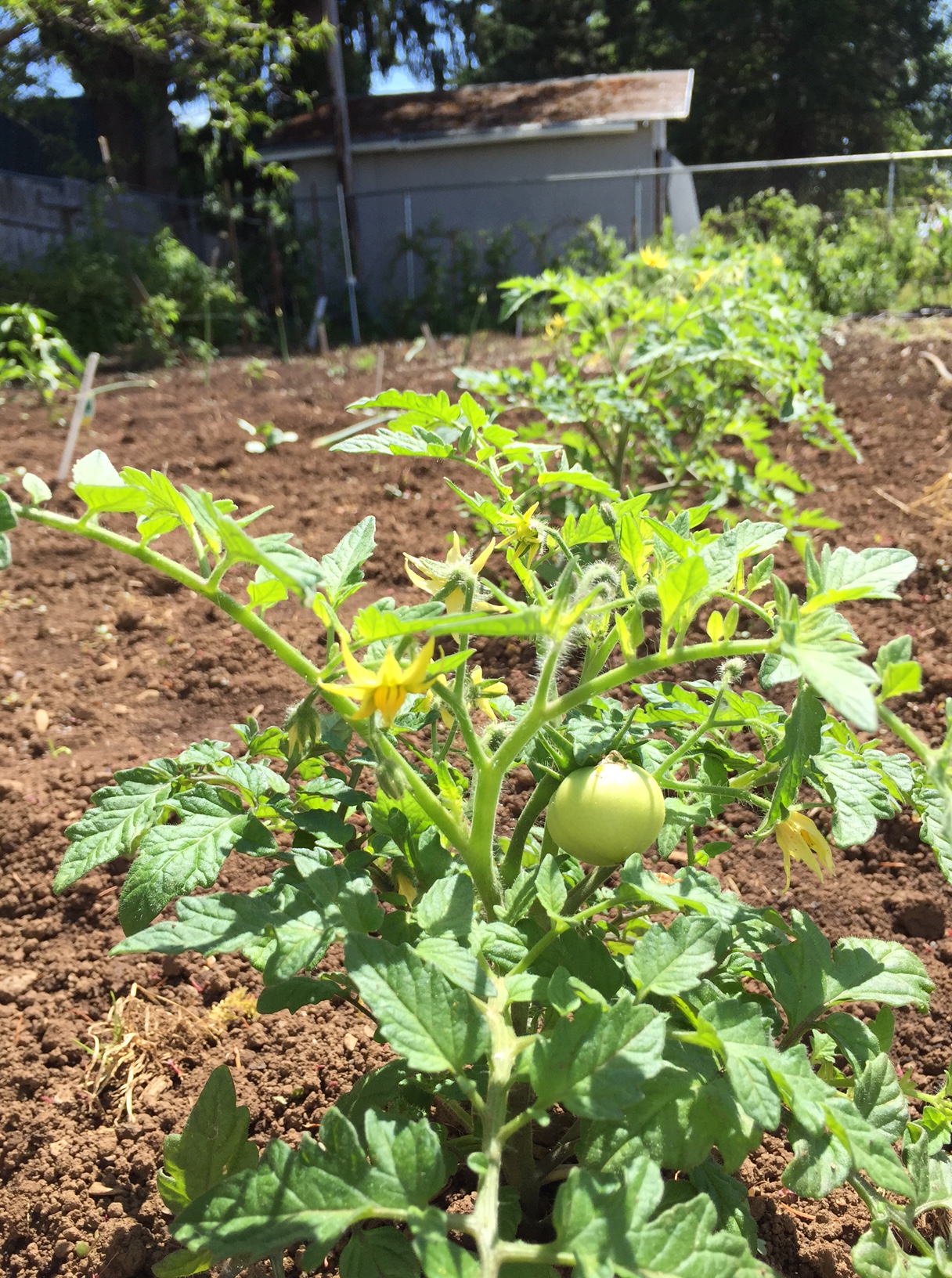 None of that matters.  I have a tiny little green tomato.  Really!  I was amazed and shocked when I came back from camping and there it was!
I have work to do, but there's nothing new about that in a garden.  There is lettuce to pick, and snow peas forming.  The radishes are bolting, as is the boc choi.  I have a lot of weeds to hoe out and pull.  It's shaping up to be a great garden!