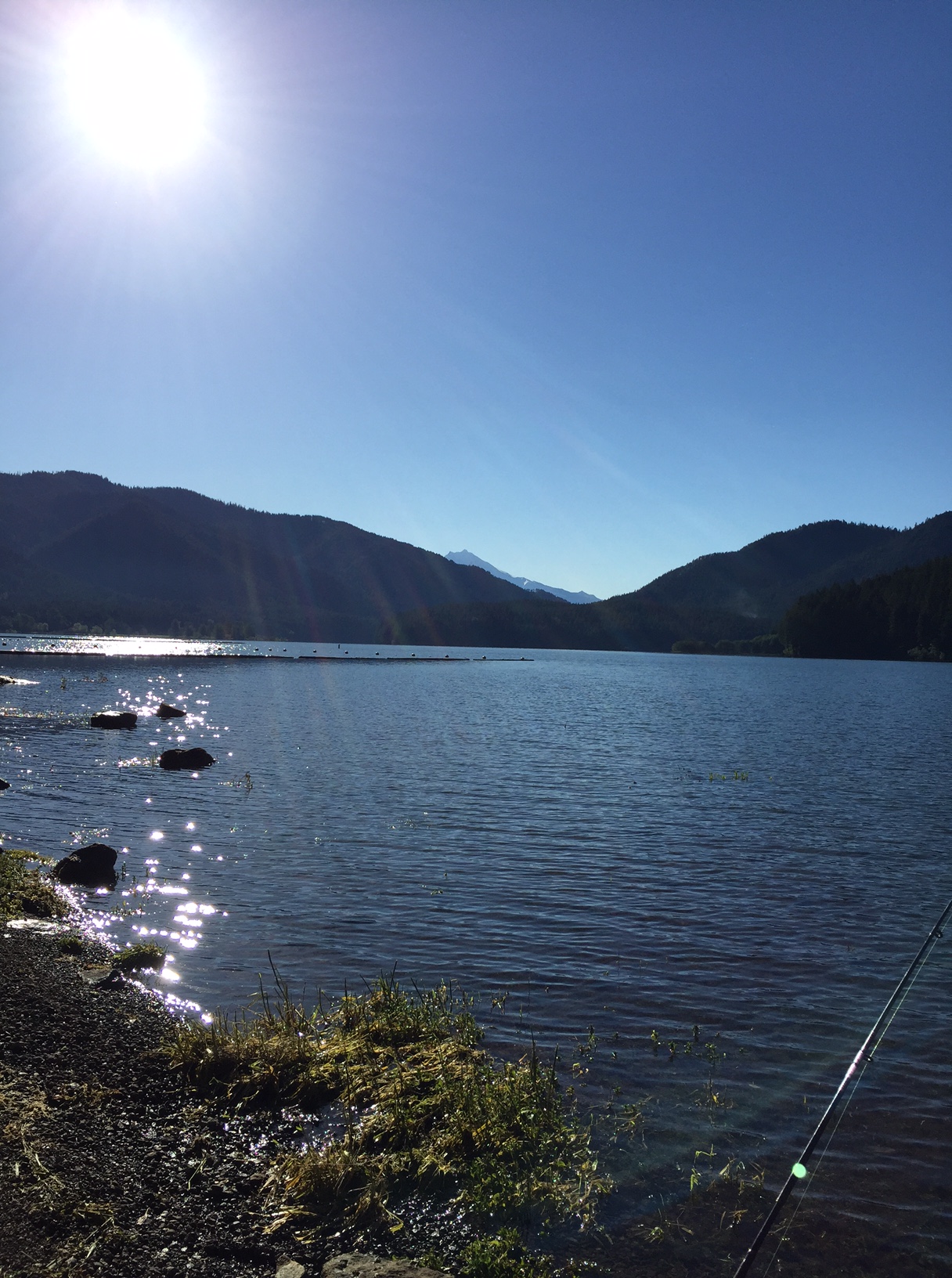 We decided to camp at Detroit Lake State Park (in Oregon) for our Memorial Day campout.  Most of the week was used in getting ready for the trip, along with school, work, and lots and lots of doctors appointments.
I got both younger girls through the dentist's office (over an hour away), myself to a doctor I see up in Portland, (so 1-1/2 hour away in good traffic), and 2 more for Patsy (one of those was actually here in Salem–the other one a bit farther away but not bad). You may ask what I was thinking to schedule so many in one week–but I was trying to cram them in because Alissa's family went down to California to watch her big sister graduate (again) from the second college she is receiving a degree from this spring. So we did school M-Wed. and then I did not need to watch her siblings or do school.  I used insurance for each and every one of those appointments, along with the medicine I bought.  I really appreciate the insurance.
Rob needed to work all day Friday, so we could not leave early.  We just got ready ahead of time, and chose a campground that was relatively close to home, jumped into the van and took off.  It does cost something to camp, but here's how we kept it frugal:
 We used our State Park Pass to pay for the campground fee.  We have it because we adopted children from the state foster care system here in Oregon.  This perk comes and goes through out the years, but a few years ago, they brought it back to include adoptive parents, so we were pleasantly excited!  We do pay for our reservation fee.
We chose a campground relatively close to home, so gas was less.
We never left the campground once we got there, except to return home, so gas was less.
We took all of our food with us.  Some was cooked ahead of time, some we cooked there.
We had some family members join us on Saturday, and they all generously brought some food items to share with us, as well.
Our entertainment was frugal.  We walked down to the lake shore and fished one time.  We did not catch any fish, but had a great time.  We already had fishing licenses from the last time we went camping, and they will last all season, so the more we use them, the better.  We took walks around the campground–they have a hiking trail.  Some went swimming in the lake. We saw a lot of wildlife and wild flowers, and enjoyed it all.  The wild rhodedendrons are especially lovely to me.  It amazes me that they just grow out there in the forest.We also too walks each morning at home during the beginning part of the week, and saw lots of lovely flowerbeds, and this woodpecker.The garden is growing nicely, and with the warmer weather we had this past week, I can see that we will have food soon from many plants.  I even noticed a tiny green tomato had formed while I was camping.  Yum!