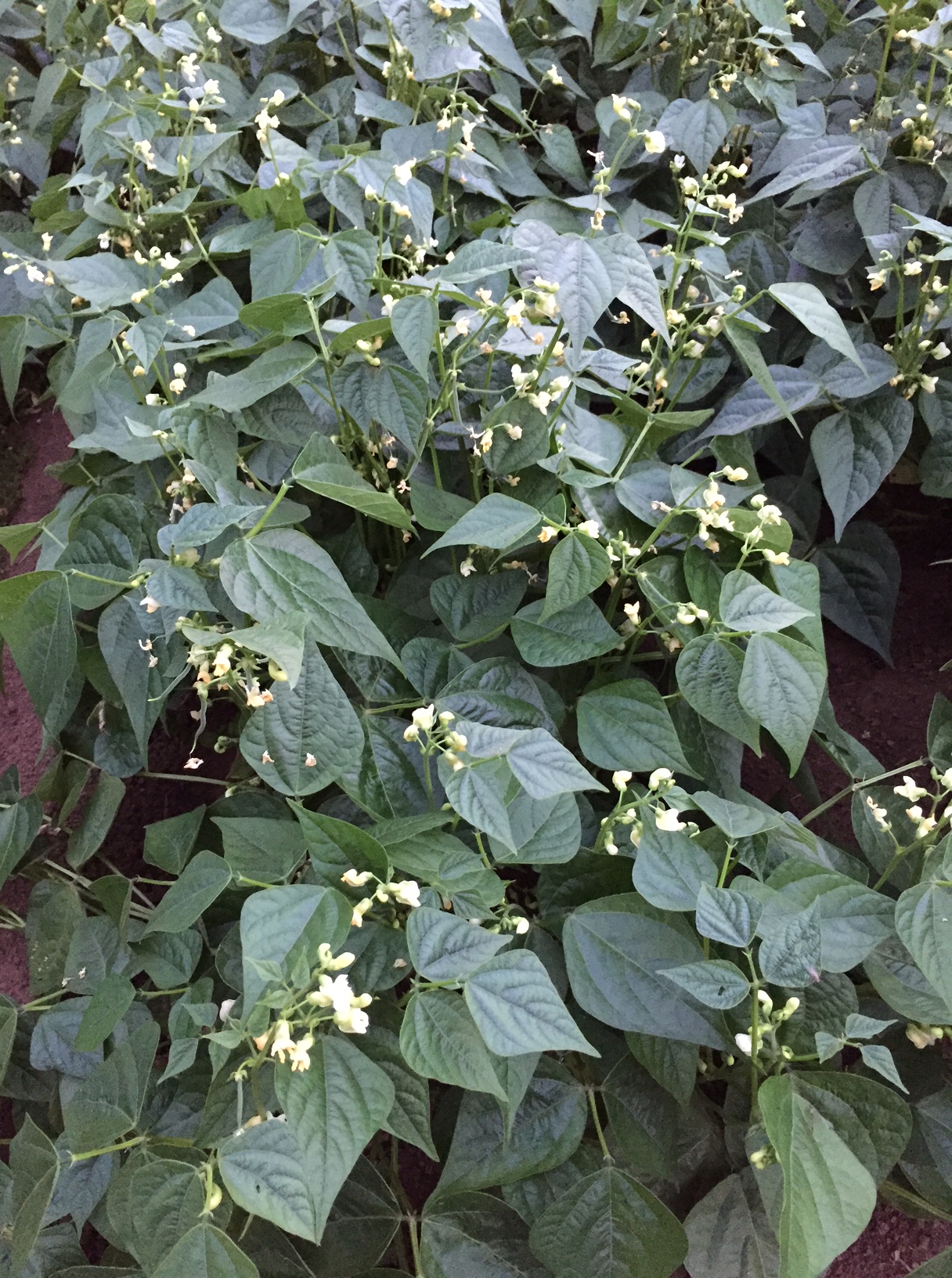 I have so many green bean blooms coming on the bushes, it's almost scary:)  I can see teeny, tiny beans forming, so I know I'll be canning in a week or 2, and canning….and canning…..  I'm excited.  I like canning, and did not get to can last year.
I got 2 ripe Sungold tomatoes, and 3 small Glacier Ultra Early tomatoes, but that's it.  There are no more that look like they are even remotely ripe, but there are lots of green ones forming.  I will still buy tomatoes for a while, but the day is coming when I'll be eating and canning those as well.
I had zucchini in a stir-fry for dinner tonight.  I've picked a small one and a very misshapen/half rotten one, but was able to salvage the rest.  There are lots more little ones coming along there, too.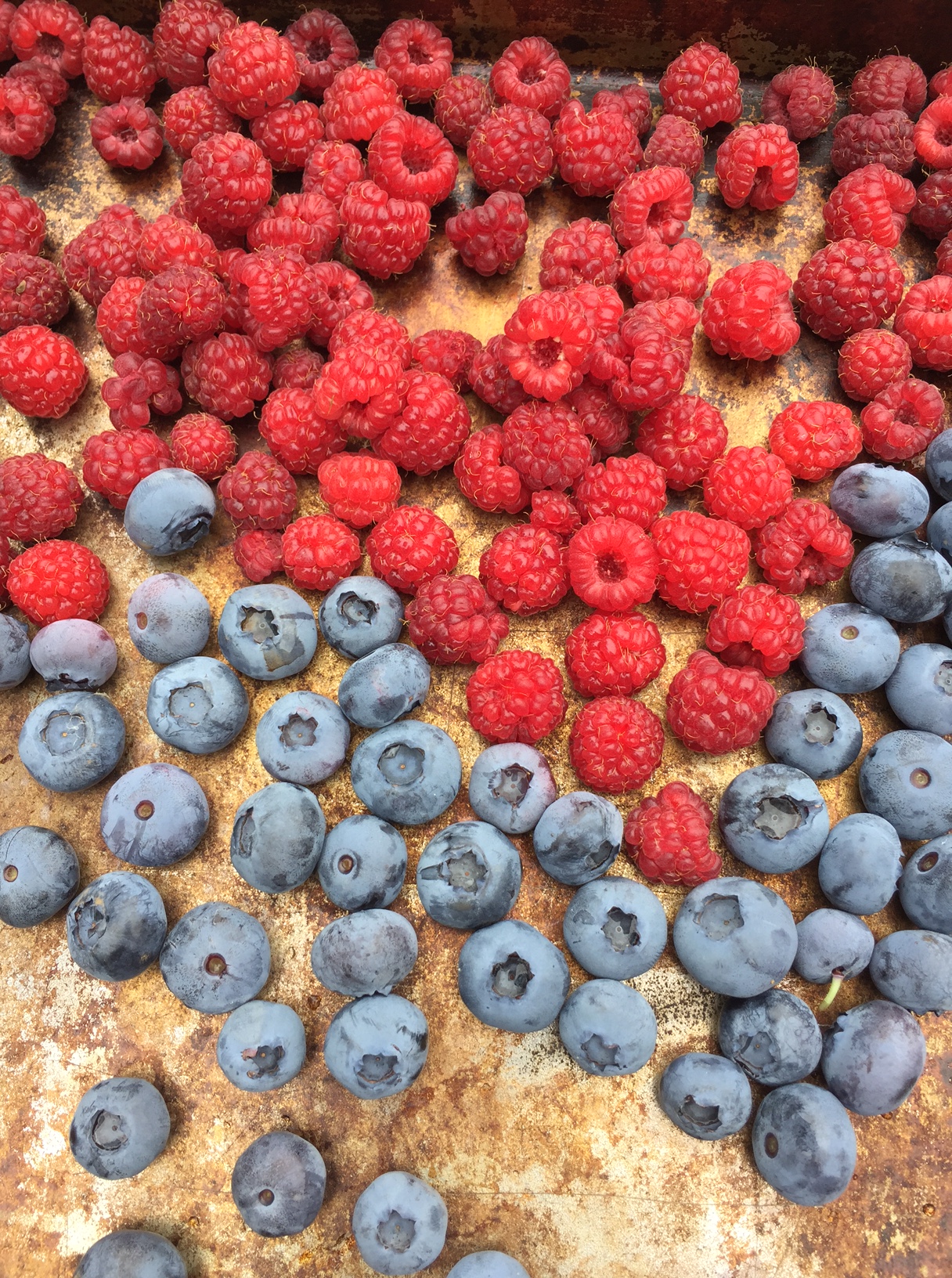 I'm getting a few raspberries and blueberries every few days. I have a few cups of raspberries frozen already. The Marion (black) Berries are starting to ripen.  There won't be very many this year because we moved the entire patch last fall, but we will get a few.  I can pick wild blackberries this year.  Today, when we mowed the lawn, I took  the grass clippings and mulched the Marion Berries with them.  I've been able to keep them weeded out, and want them to have a good chance to get a foothold this year—-weed-free with plenty of moisture.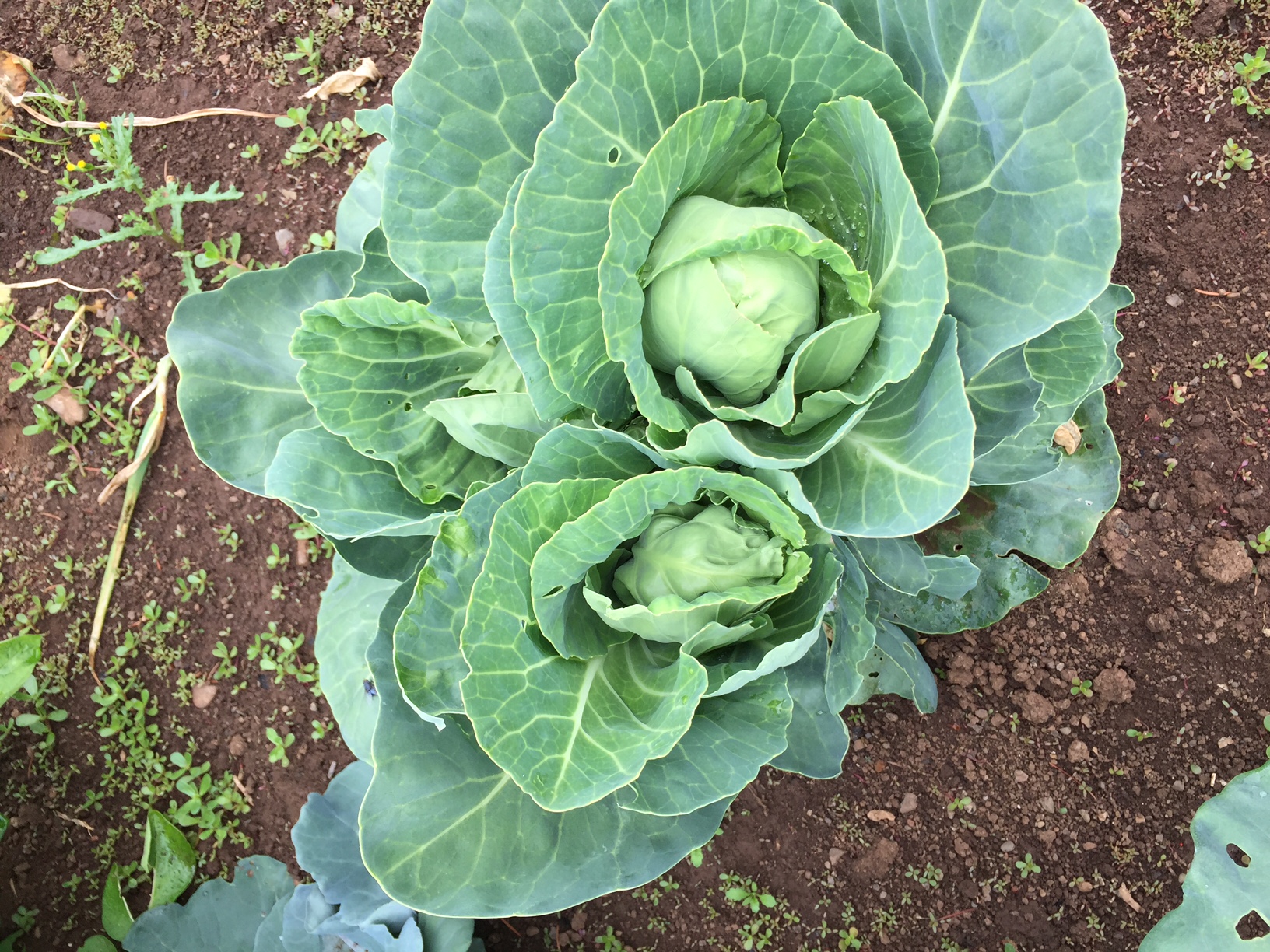 I left 1`bolted cabbage.  Then, I chopped off the bolting part to experiment with it.  It started forming some tiny little heads.   I'll see if anything comes of them.  Thankfully, my sister told me she will have cabbage to share.  I did plant 6 little plants for a crop in the fall.  Hopefully.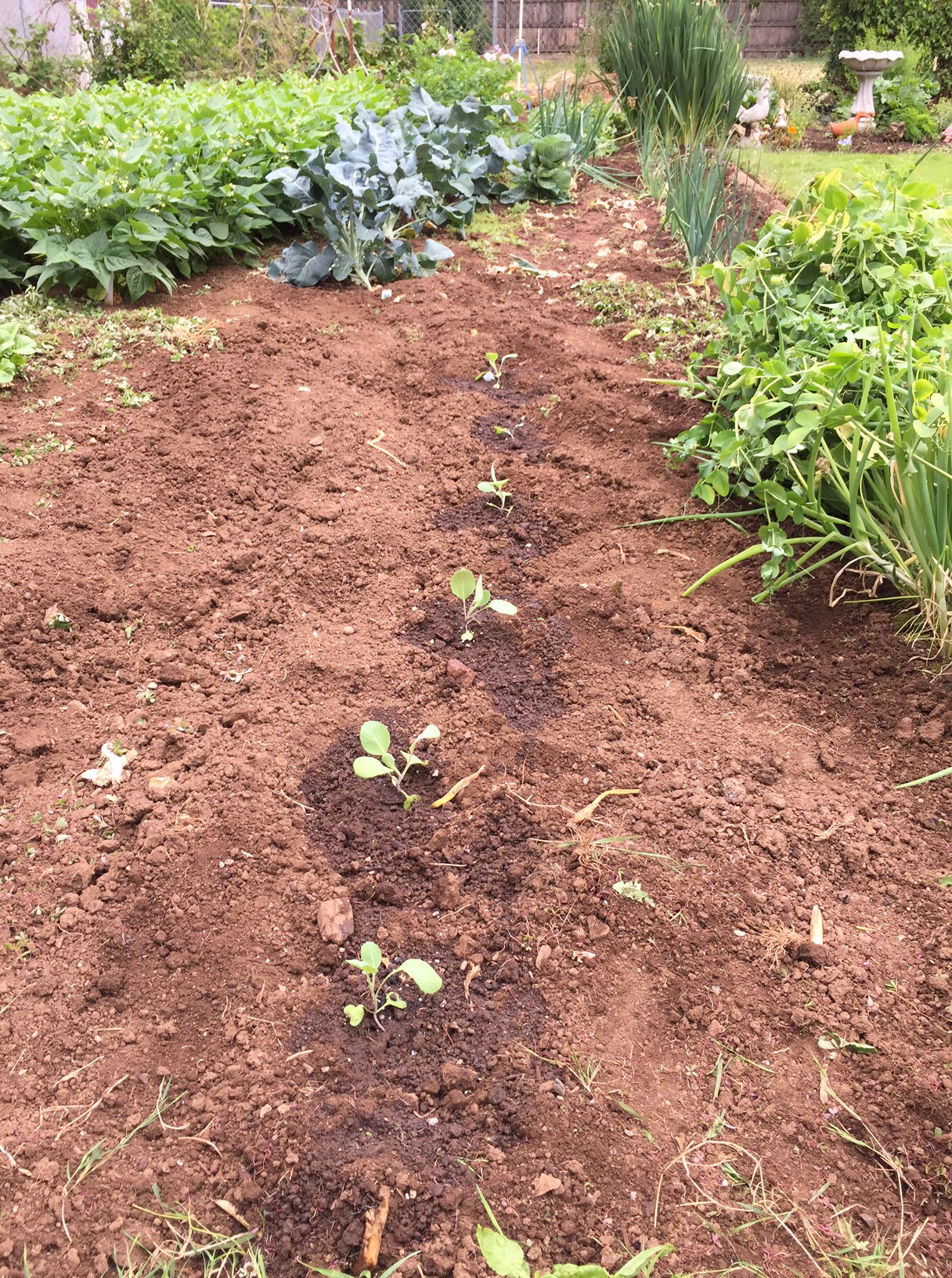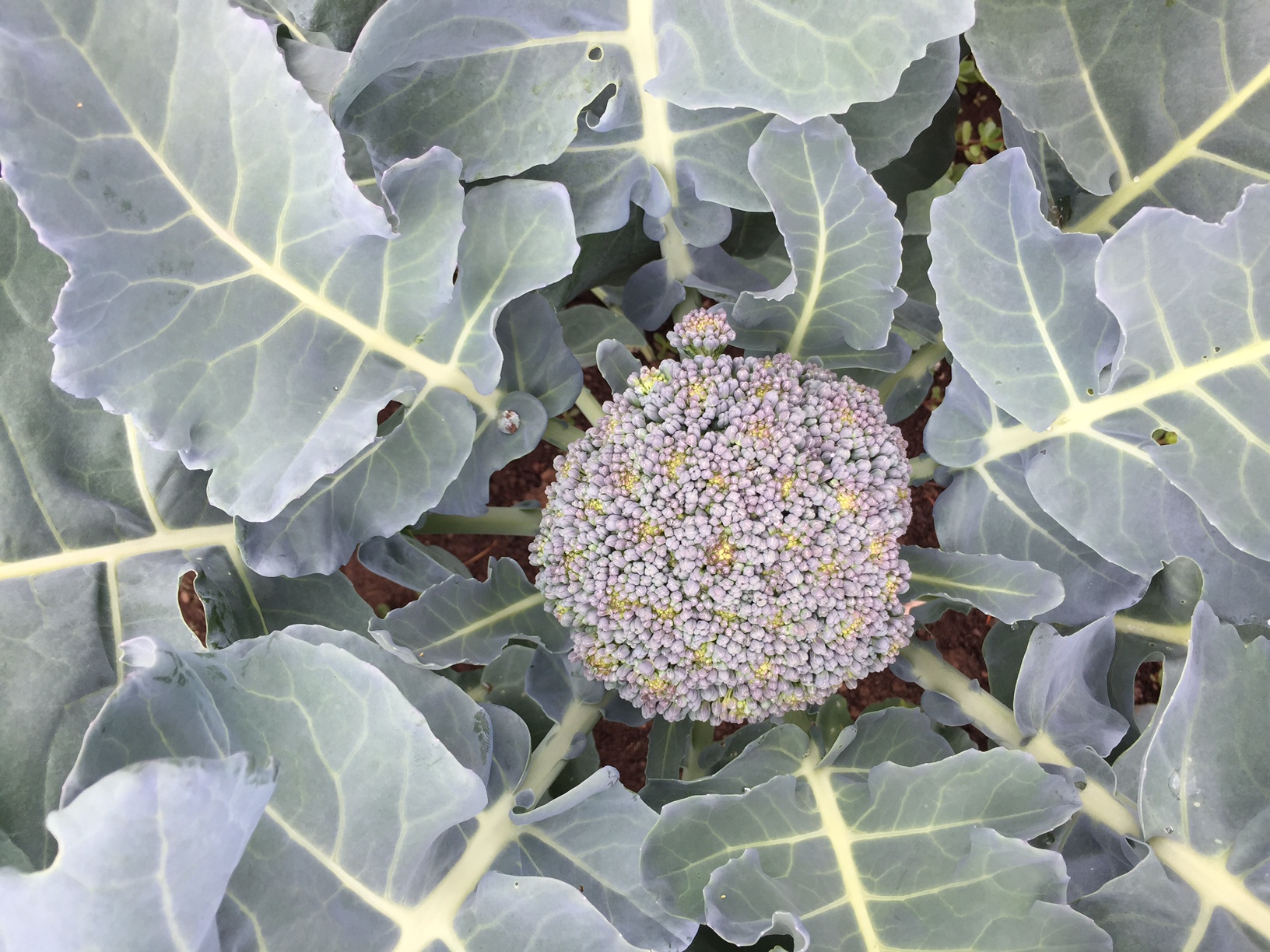 We have harvested broccoli from each of the 5 plants that survived.  We've had it one time.  Lovana has eaten the rest.  The heads haven't been super big.  Although it's a lot of broccoli, it's nice to see her eating veggies!  I still have side shoots coming along.  I'm not sure if I will try a fall crop of broccoli.  I will see how my time and energy holds out.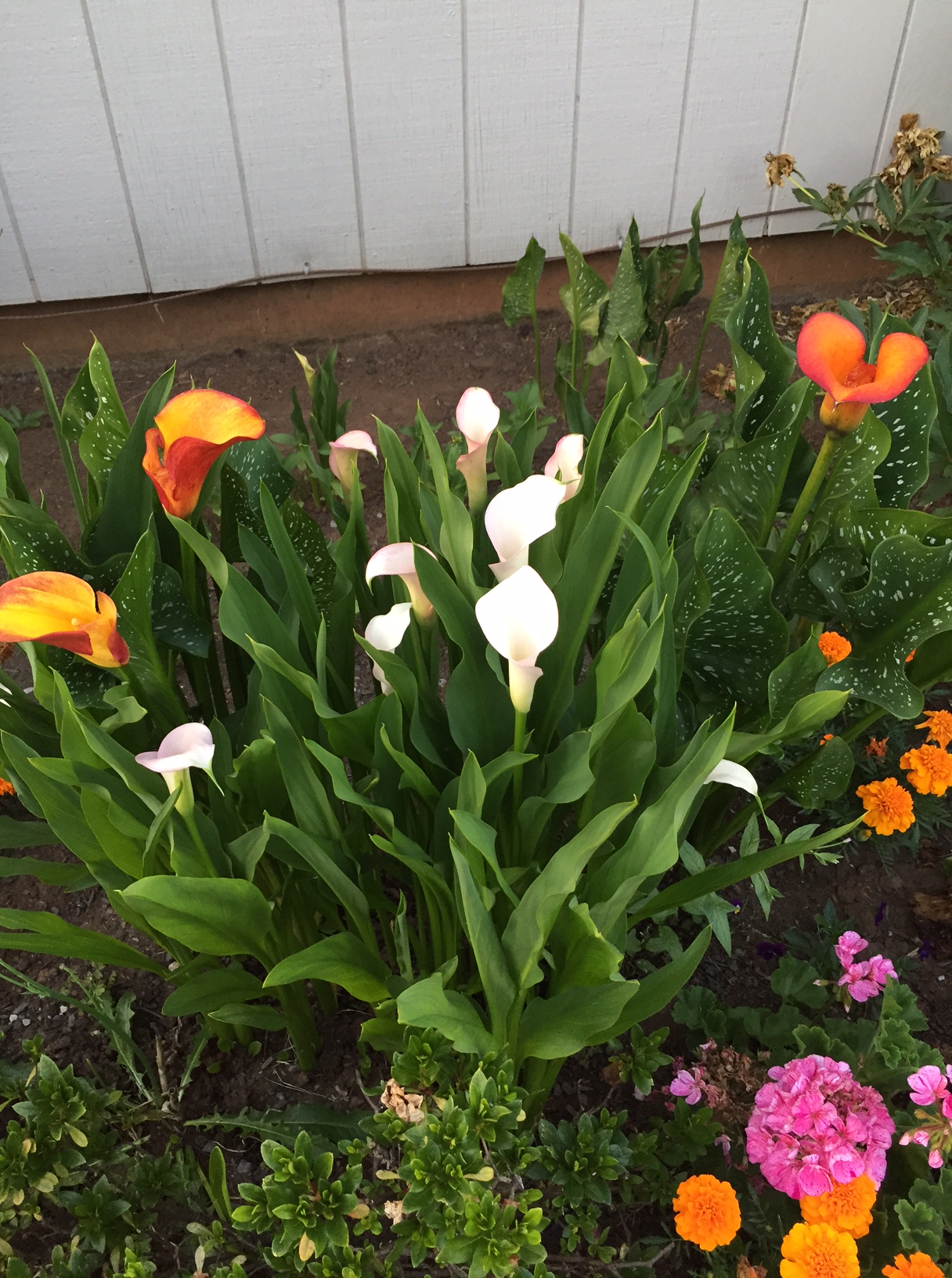 I've been able to weed quite a bit in the flowerbeds this week.  There are still lots of weeds to pull, but it's nice to see some progress.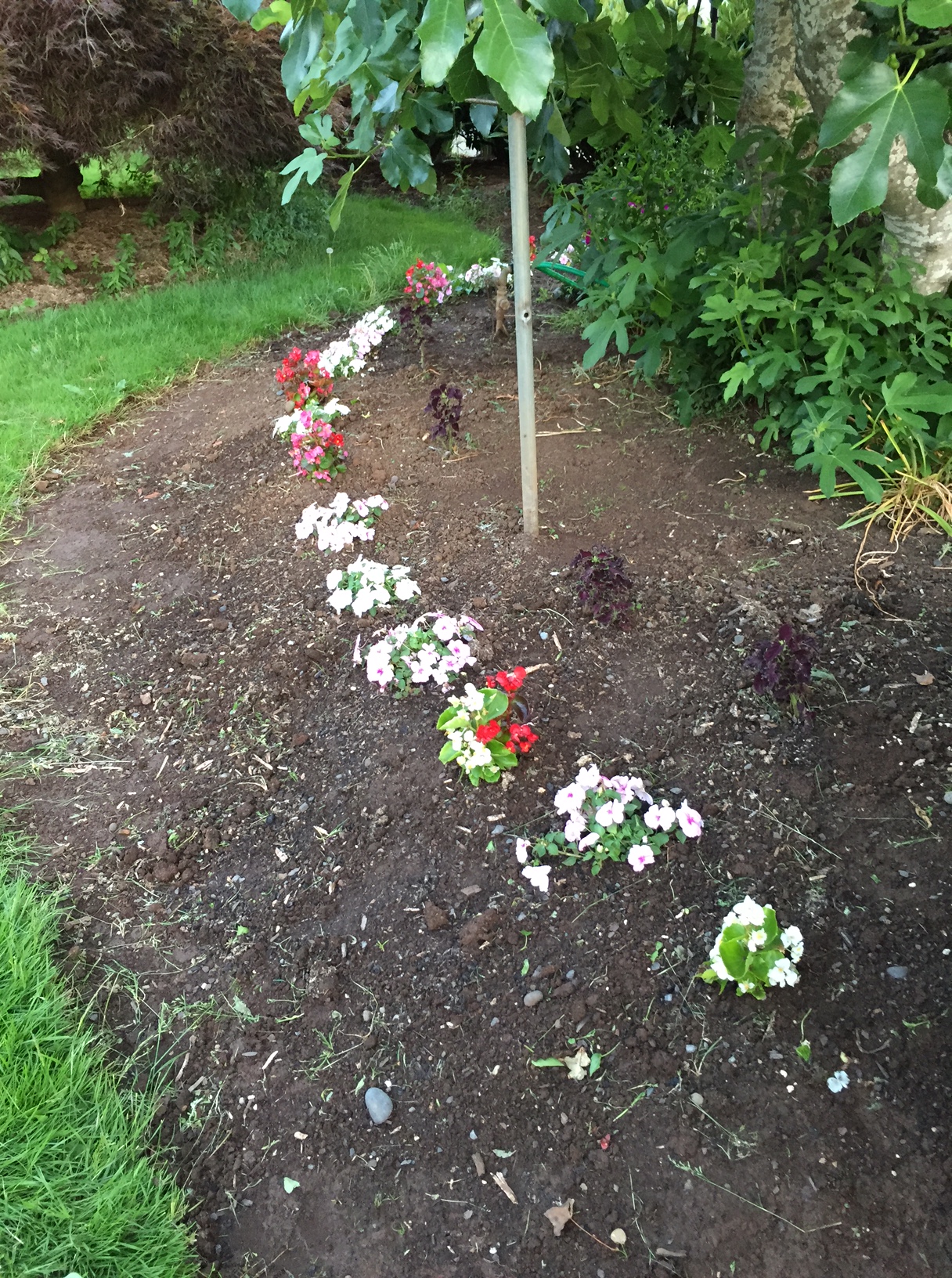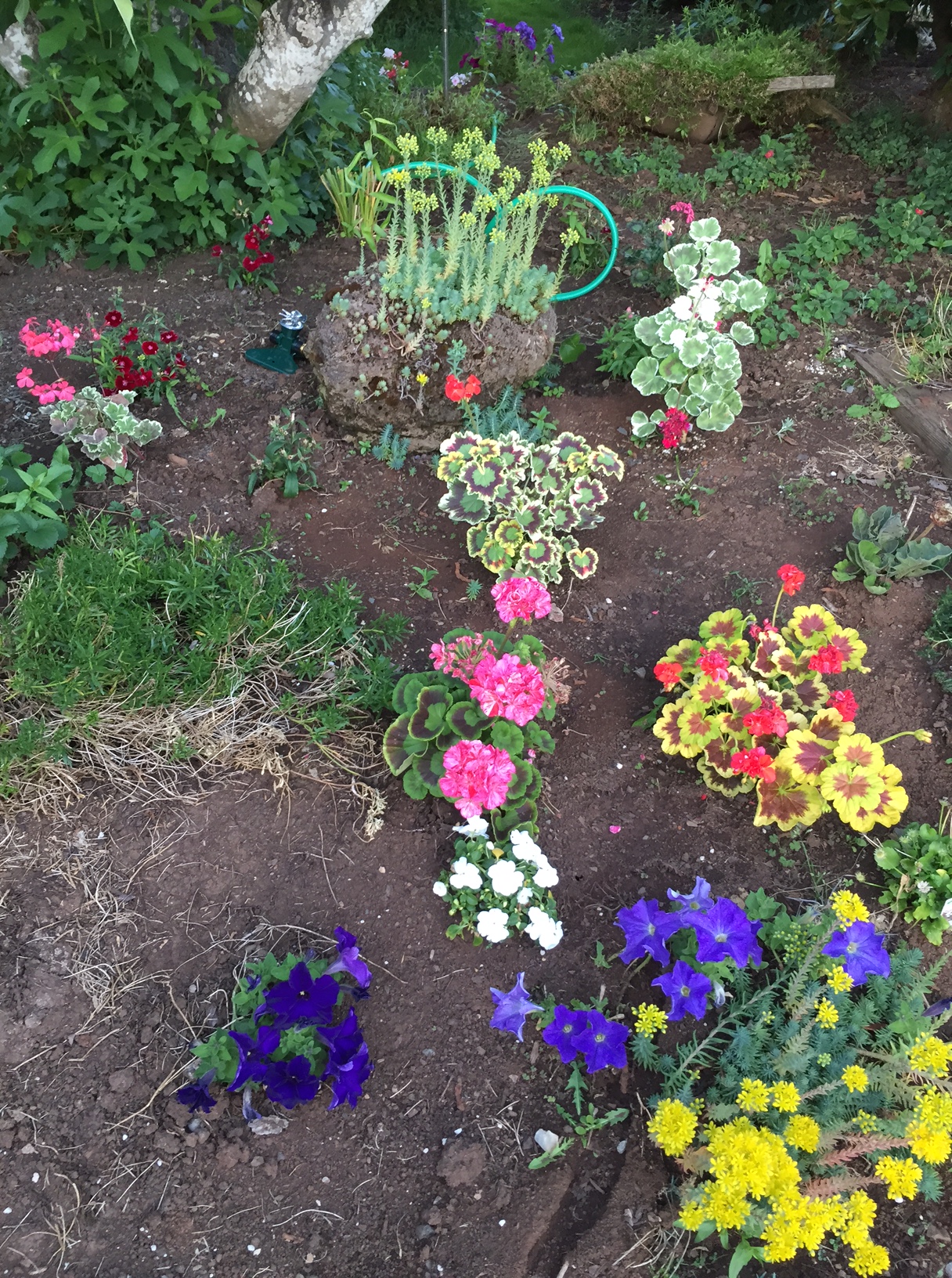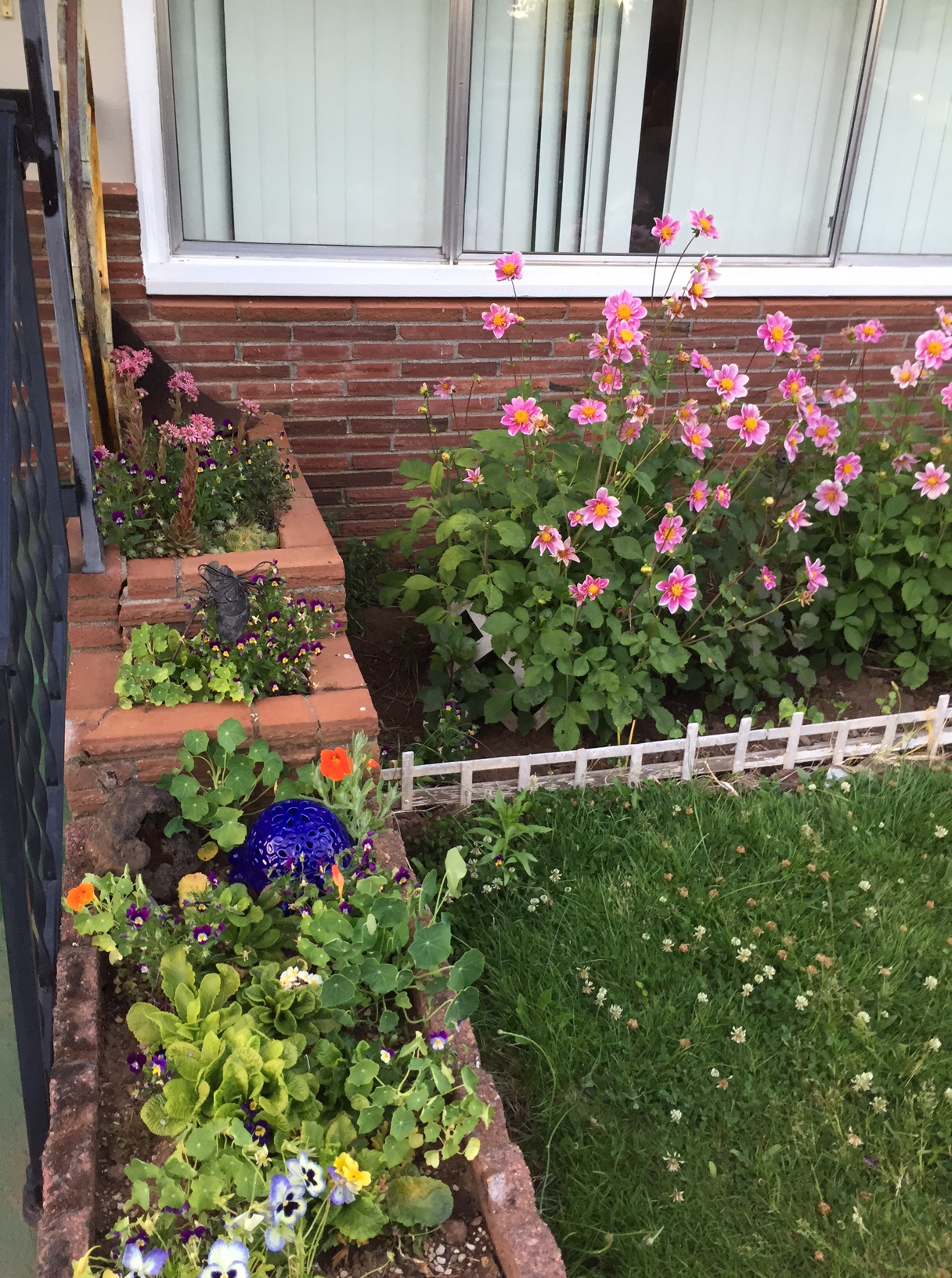 The nasturtiums have begun to bloom and I've cut many, many old, spent blooms off of the dahlias and roses.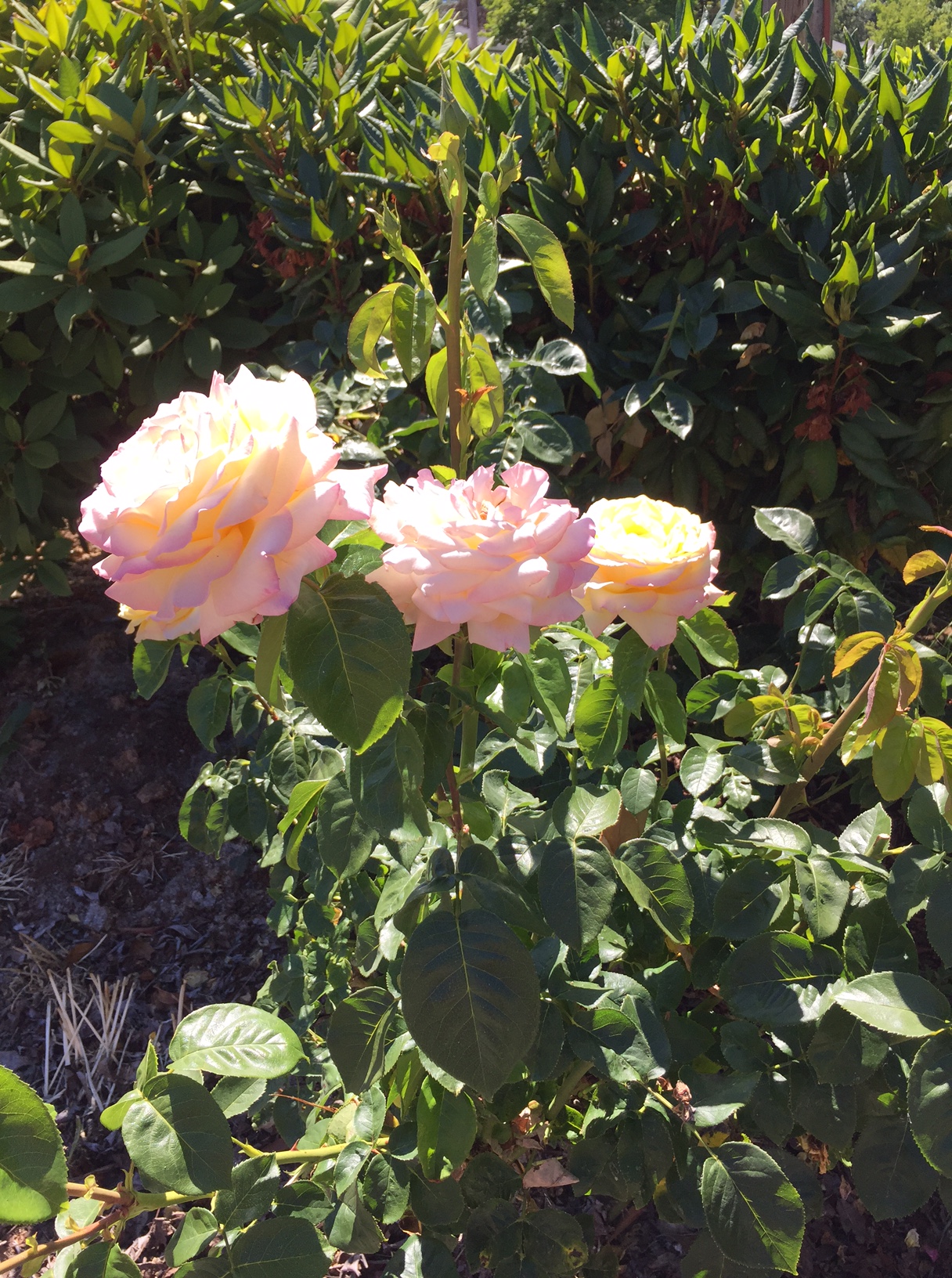 Rob put some systemic rose food and black spot deterrent on the roses, and I can see a little bit of difference in them.  They still have a long ways to go, though.  I did mulch a couple of them with grass today, and have put ashes on them as well.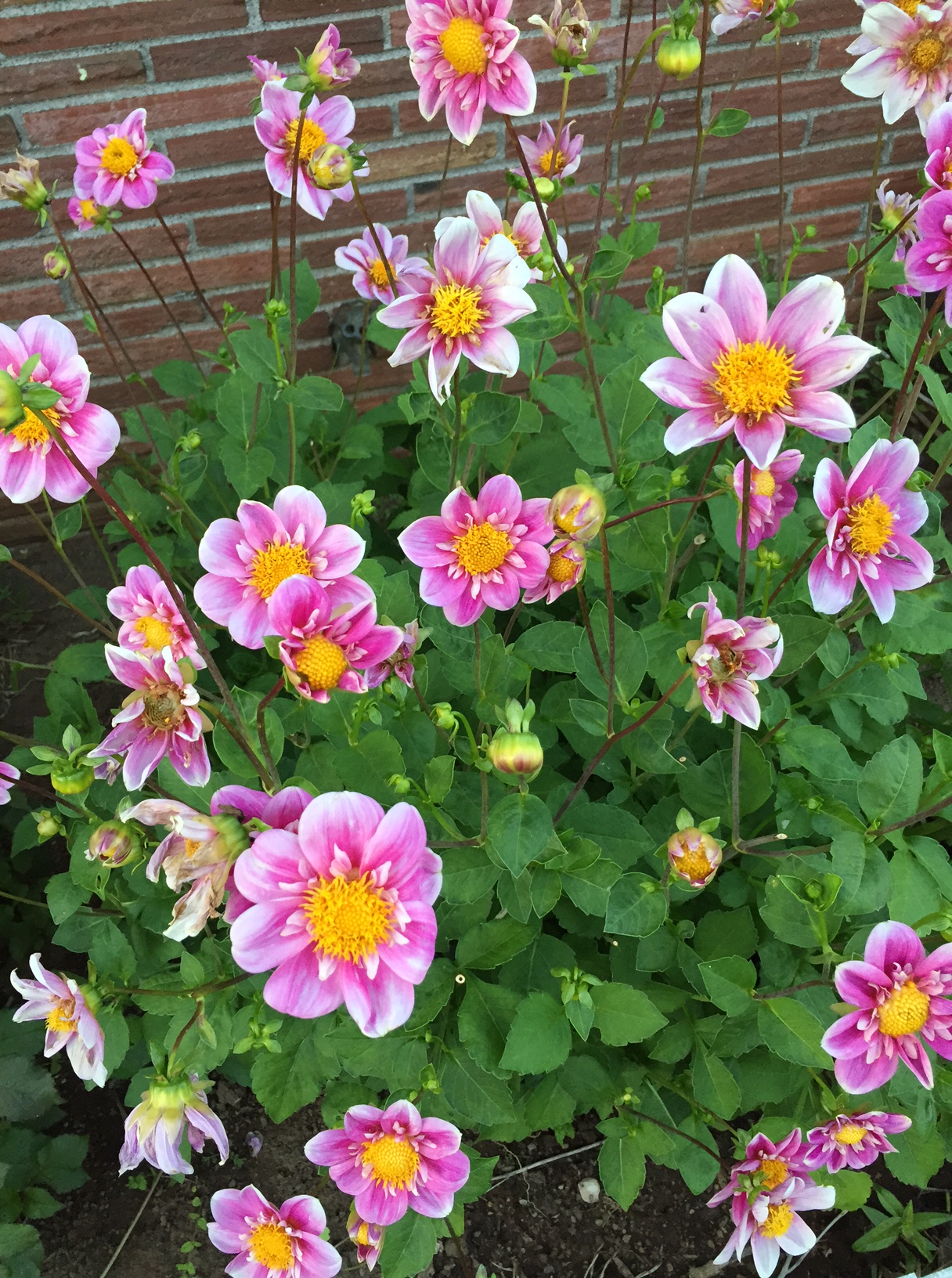 It's been pretty hot, so we have watered a lot.  We are very thankful for the fact that there is a well here on our lot and the watering system is connected to it.  We have one of the greenest lawns on the block for that reason.  There is no way we would water so much, except for vegetables and a few flowers, if we had to pay for all that water.  It's a real blessing.