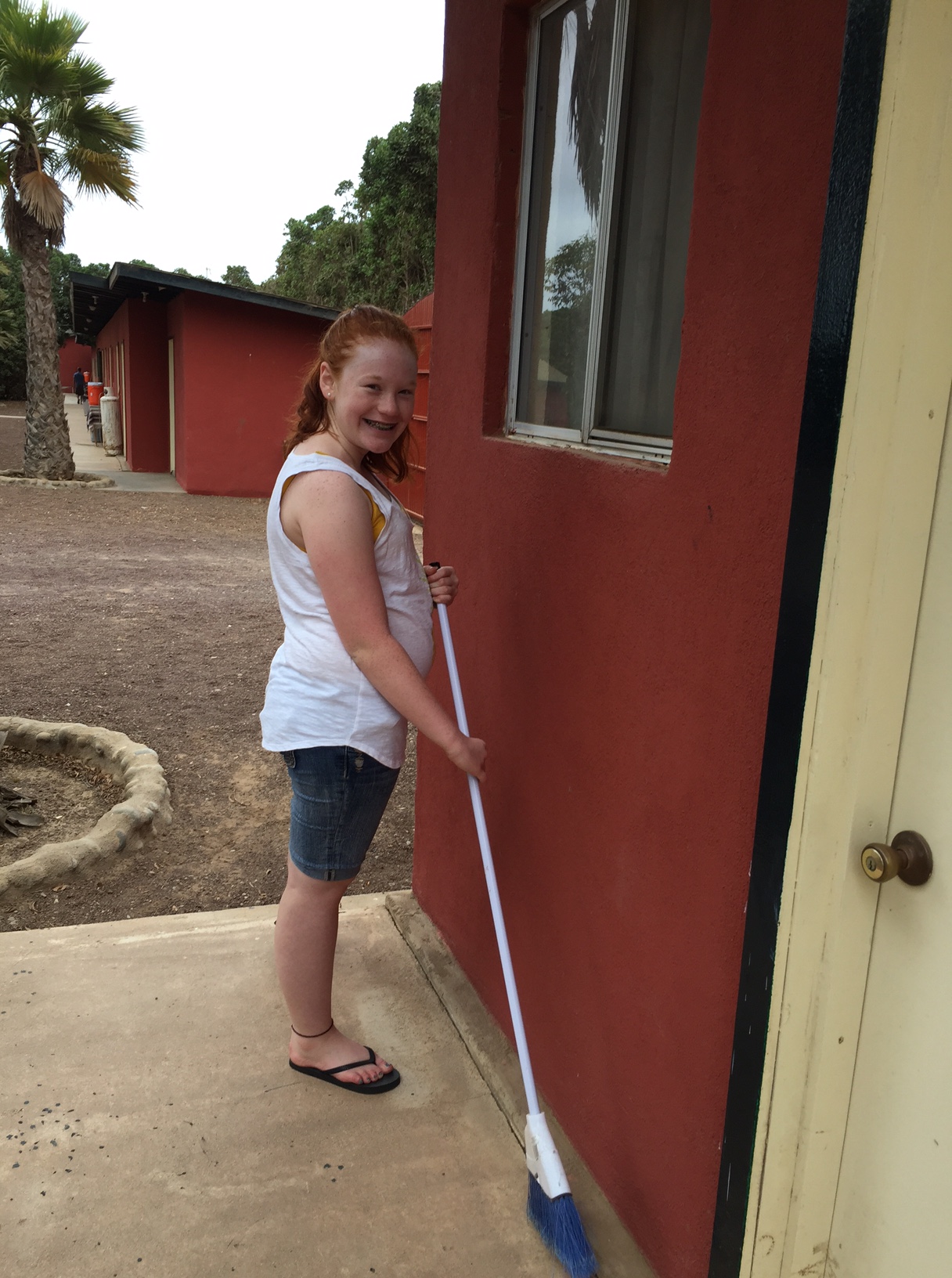 We have arrived.  Safely and in one piece.  Praise God.  The journey down was filled with both challenges and blessings.  On day one, we all got off to a good start.  We did not quite make the 6 am start we had hoped for, but were off and running before 7.   The vans were loaded, the luggage tied down in the trailer, and the kids all loaded up.  The weather was very warm, but we all had air conditioning, so were not suffering at all.  Our van was filled with charming young ladies, and we started to get to know the ones that were new to us.  It was fun!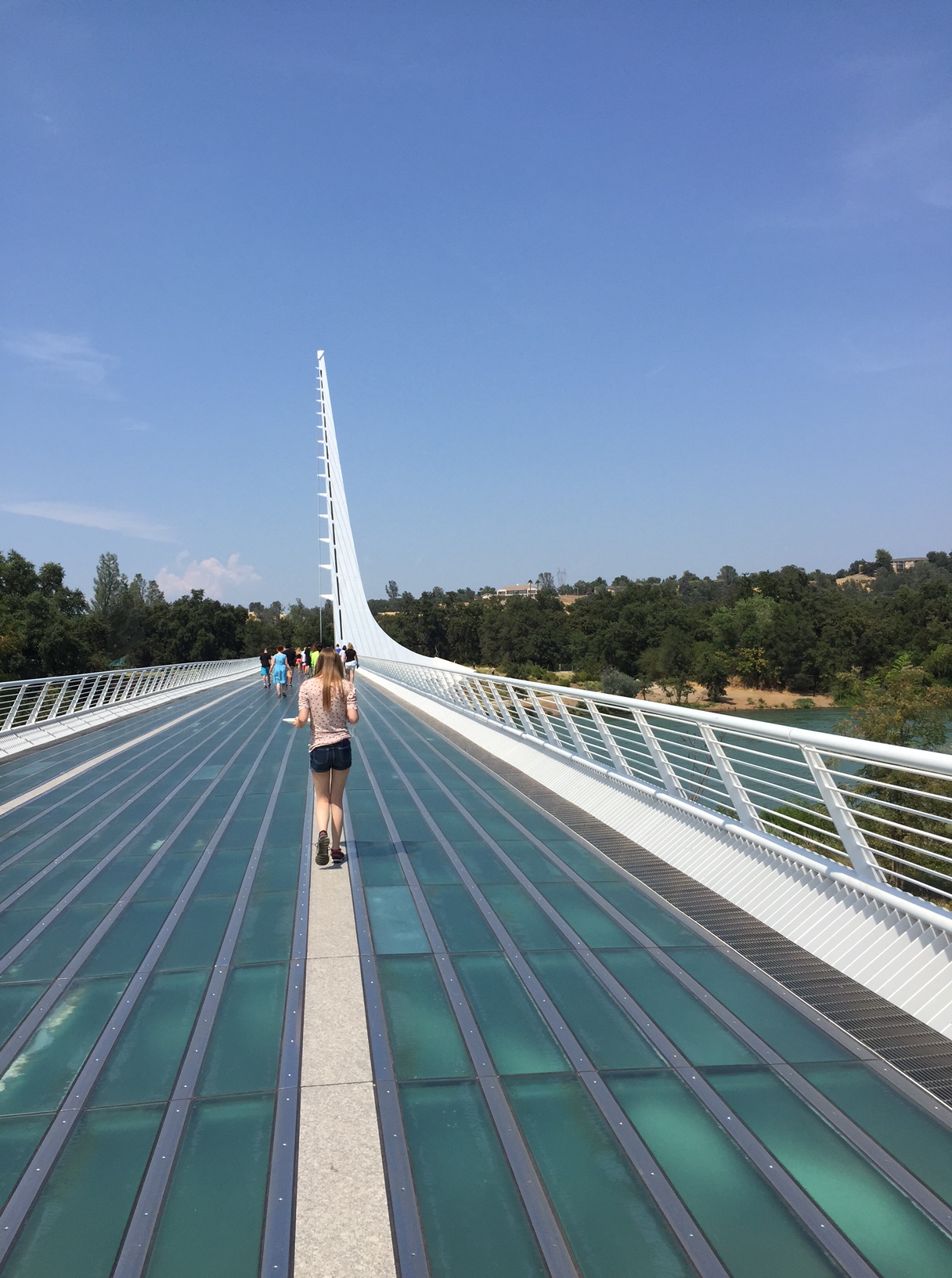 When we got to our lunch stop, we had a picnic and then crossed this bridge.  It is in Redding, California, and it was around 109 degrees.  We walked across it anyway and had a singing and prayer time on the other side.  It was very meaningful, but we were all glad to get back into the vans.  I had to laugh to hear all the teens exclaiming how excited they were to get BACK into the vans:)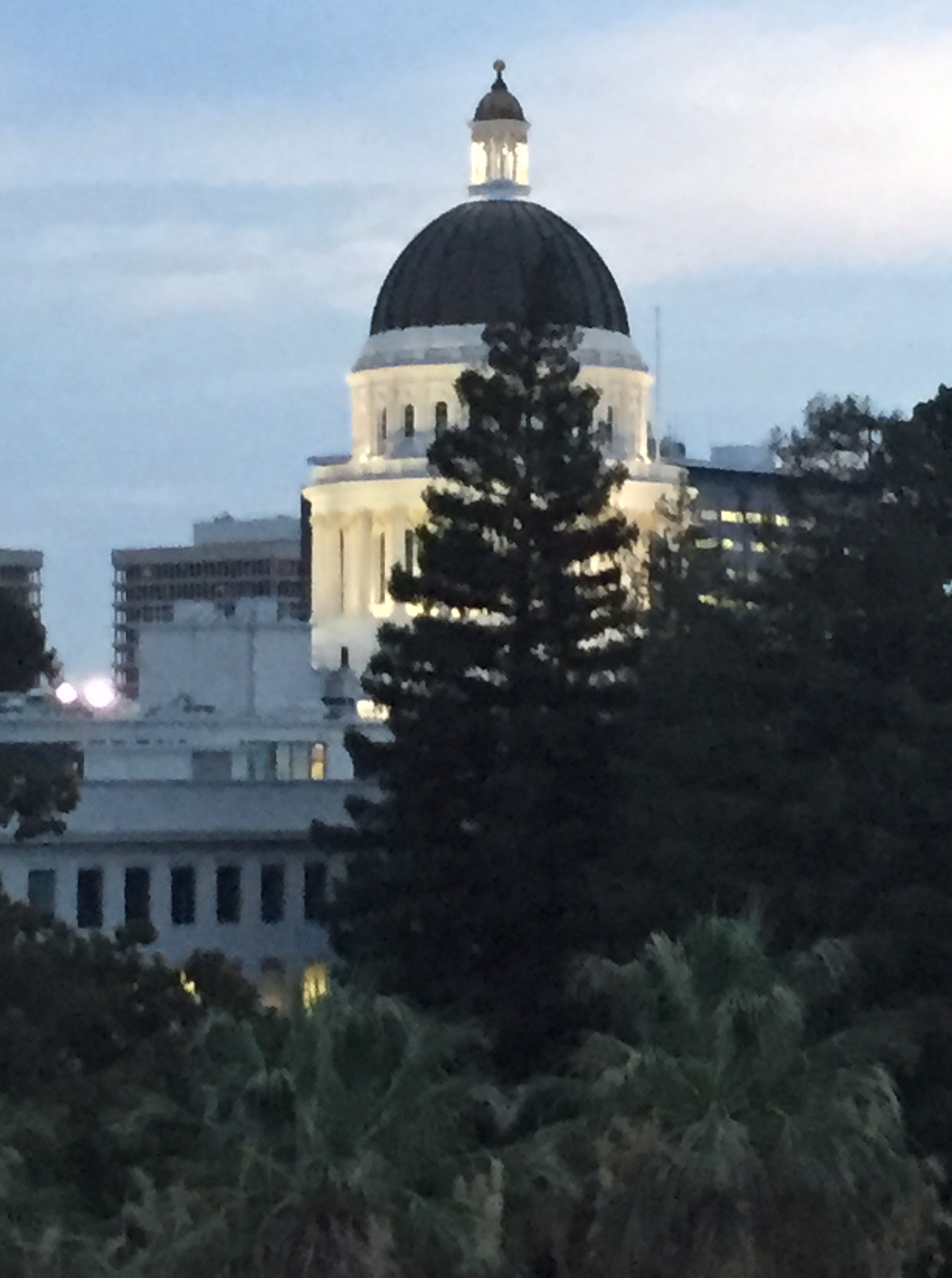 We spent the night in Sacramento, California.  The capitol building is beautiful at twilight.
Day 2 was the rough one.  We got a great start, but as soon as we hit Los Angeles, there were a series of wrecks and road construction delays that caused us to slow way, way down, even though it was early afternoon.  We crept along, starting and stopping, and continued to San Diego.  It was backed up the entire way.  So, 2 vans (ours included) stopped and started along for around 5-6 hours, down the freeways (we tried 2 different routes and both got delayed the same amount).  But, we finally made it.  One of the other vehicles had a mechanical problem (brake issues) and had to pull off.  The other 2 vehicles went back to rescue them, as they had empty seats.  The blessing was that they found a mechanic shop that had workers with time to work on it, stayed overtime, and skipped their dinner to fix it. And, by then, the traffic had cleared out somewhat, so they made good time.  The day was long for everyone.  We were so thankful that every one was safe, and that this was the night we had a hotel to stay in.  After nice showers, and comfortable beds, we were off again, bright and not quite so early to cross the border.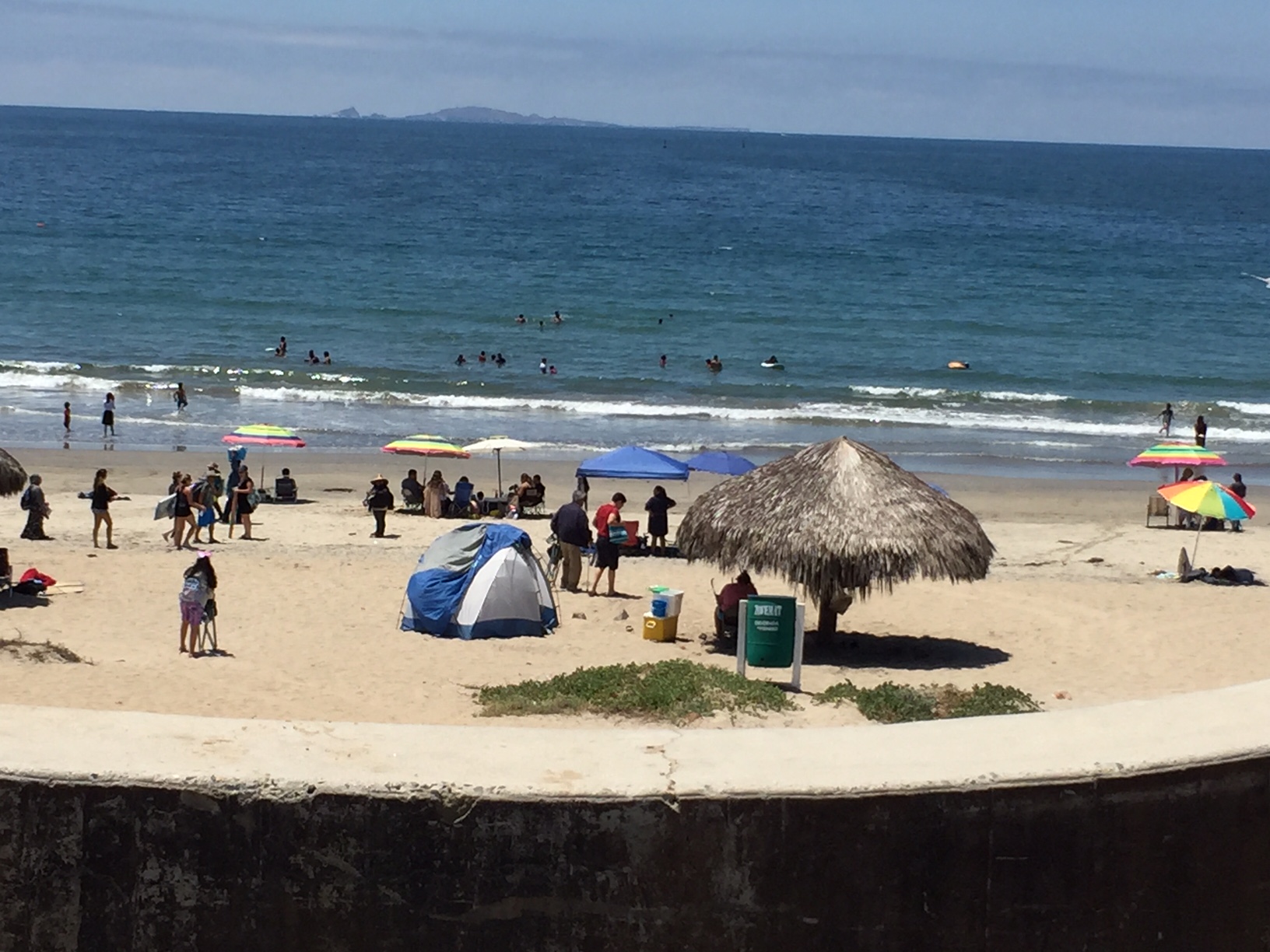 The drive was lovely.  We drove along the coast down to Ensenada and saw beaches like this along the way.  There were also many lovely coastline views, from the top of cliffs, and along the winding roads.  At Ensenada, many of the leaders took the kids down to the beach for a short time.  A few of us went to Costco to get the rest of the supplies that we needed.  My brother-in-law stayed with the vehicles that were hitched to the trailers with our luggage, because he is fluent in Spanish and could ask anyone who was interested in our things to move right along.  When we came back from Costco, he was laying in the shade on top of the luggage trailer, and looked quite comfortable.
Last night and today, we have had orientation meetings, with lots of instruction from the missionary who lives here on the base.  There are 4 groups here.  One is from Canada, 2 from Oregon, and one from California.  Each group has their own separate housing/cooking/ etc., but we were trained together.  Once we knew all the "do's" and "don'ts" we were ready to serve.
Right now,  most of our group is out on their first ministry adventure–inviting people to a special church service, a meal with the church, a service, and a mini VBS for kids.  Rob has been driving around this afternoon gathering and delivering supplies that we need, such as t.p. and paper towels.  We thought they were provided here, but we were supposed to bring them…  Gatorade for the poor boy who had a rough night being sick, more ice for coolers…..things like that.  He's been shuttling kids to the work site, and now has delivered all those things back to the base and headed back to the church we are partnering with.   Shopping in Mexico without knowing Spanish is not daunting to him.  He loves it!   I am spending time with the young man.  I think he's feeling a little better, but is not all the way better in my mind, yet.  I am baking brownies for snack tonight, and was able to catch a little wifi from the base.  I trust he will be better soon, but we didn't want him off the base today, or left here alone.  As if!  So, I've had a nice time getting to know him a bit, and hopefully he's as comfortable as he can be.  I'm looking forward to tomorrow, and so is he.  We both have high hopes that we will both get to join in the action tomorrow!
SaveSave