We did it!!!!   We grew a cantaloupe, and with lots of on-line advice, picked it and ate it all!  You have no idea what an accomplishment that is, unless you live in our part of Oregon, or somewhere with a similar climate. It was not the biggest, or even the best tasting watermelon I've ever eaten, but certainly not the smallest or worst, either!  We really enjoyed eating it on the hot evenings this past week–on a LOT of levels:)  There is another one that looks like it may ripen, especially if the weather continues at this hot temperature and 3 more that are very "iffy."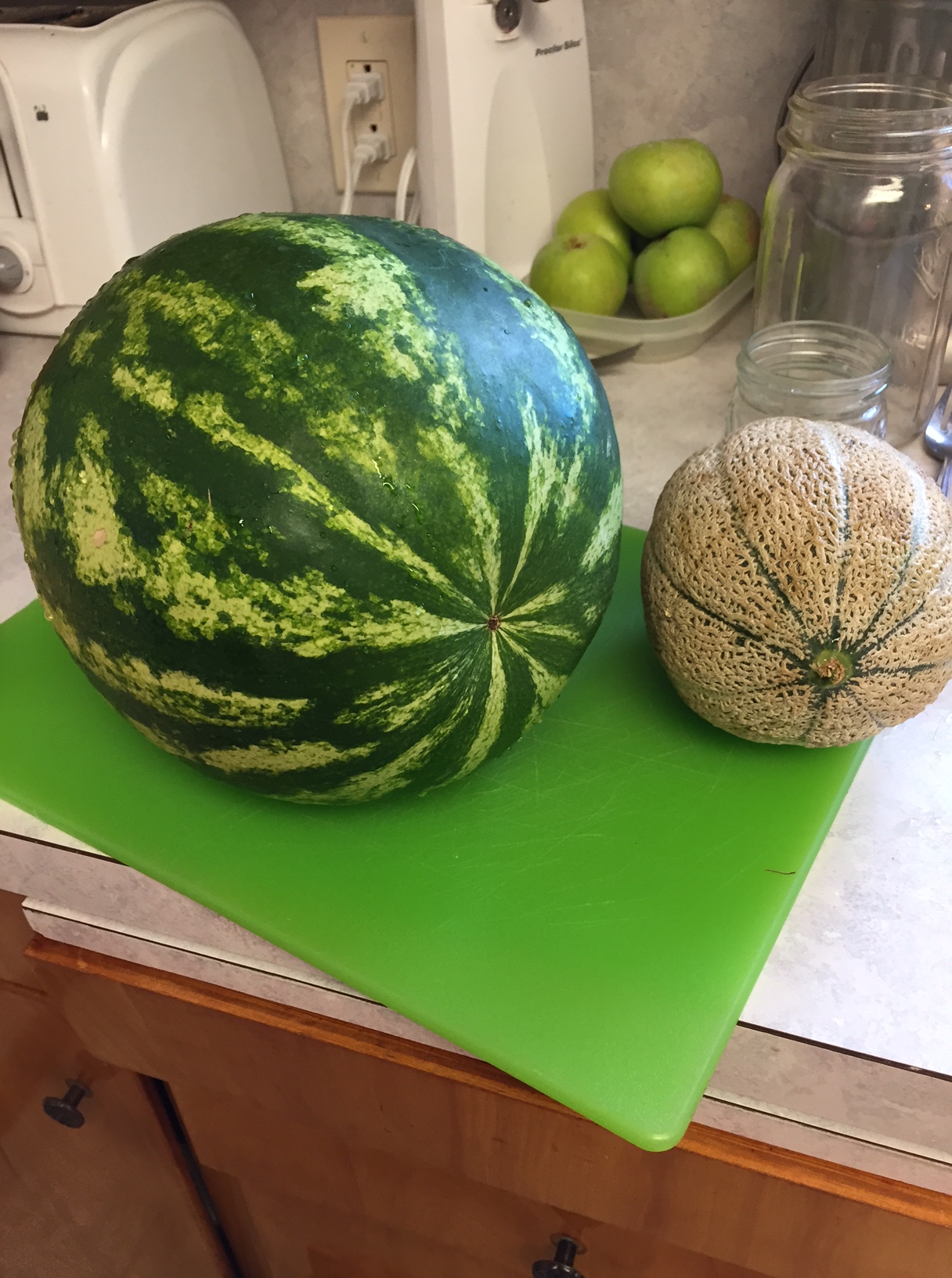 We got cantaloupe, too.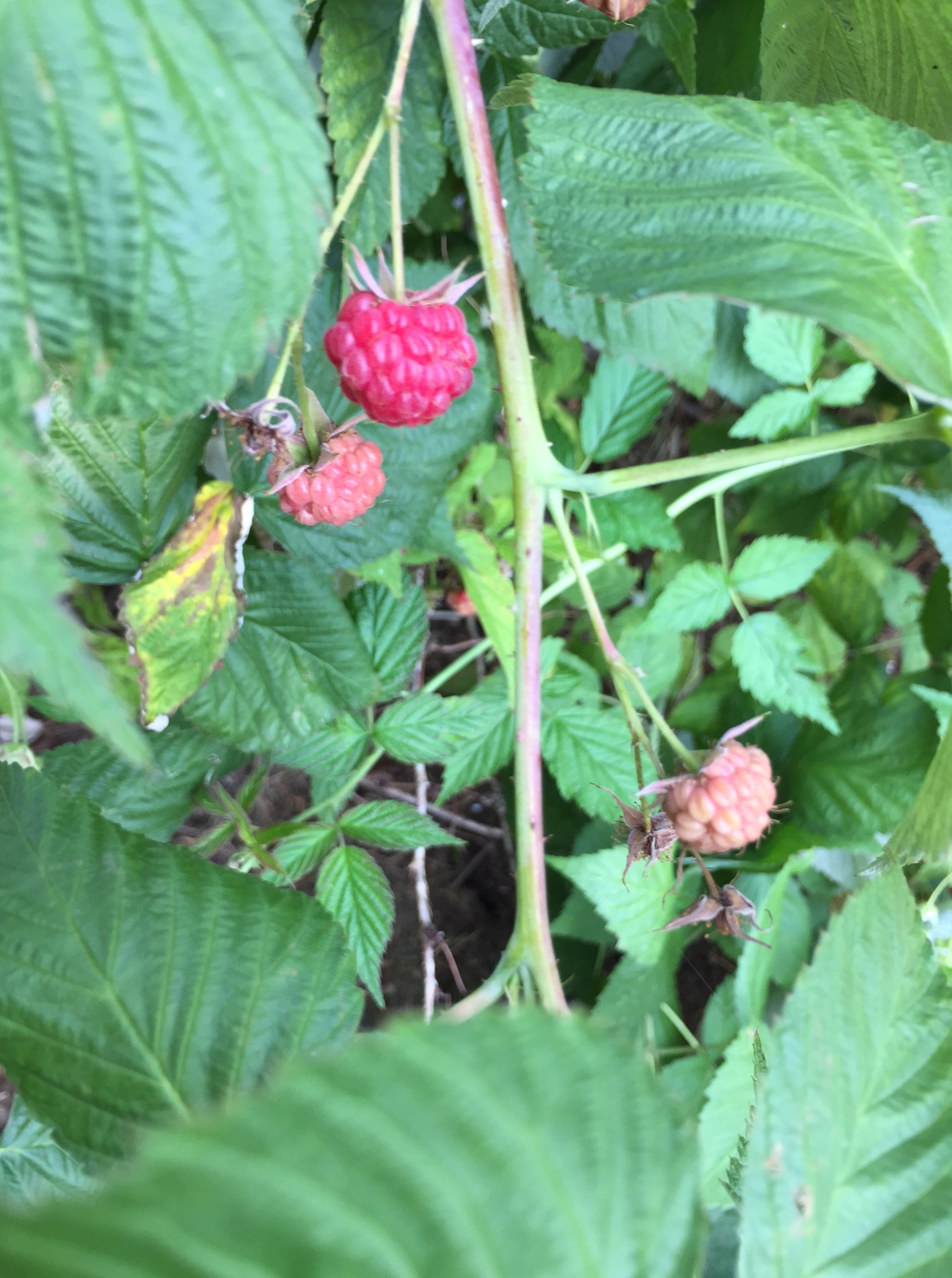 The raspberries are starting to ripen and I've picked about a quart so far over the last few days.  I'm getting a few strawberries each day, as well.  I pop all these little bits into baggies and put them into the freezer, adding to them each day.  When a baggie is full, I transfer it to the shop freezer and start another one.  I have a jumbo, giant zip-top bag and that corrals them so they don't get lost in the freezer.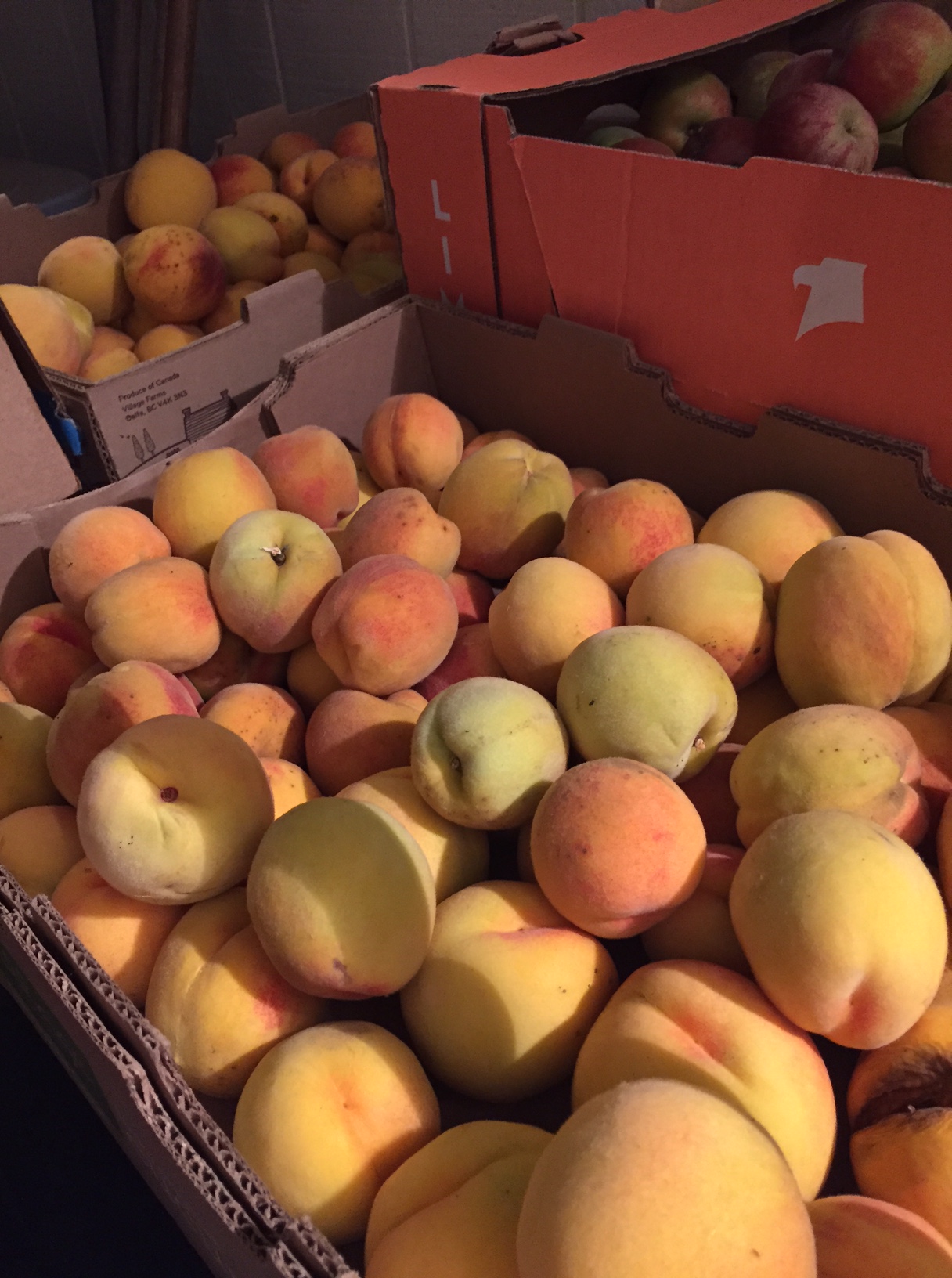 We picked 3 boxes of Improved Elberta peaches from my sister's farm.  I will start canning in the morning.  It's scary how fast they ripened, but good, because I'm getting ready to move on to other projects.  I still have apples to make into applesauce.  While we were up there, she loaded me up with corn from the garden, which we all raved over at family Sunday dinner today.  We also picked a tray of wild blackberries and they are in the freezer now.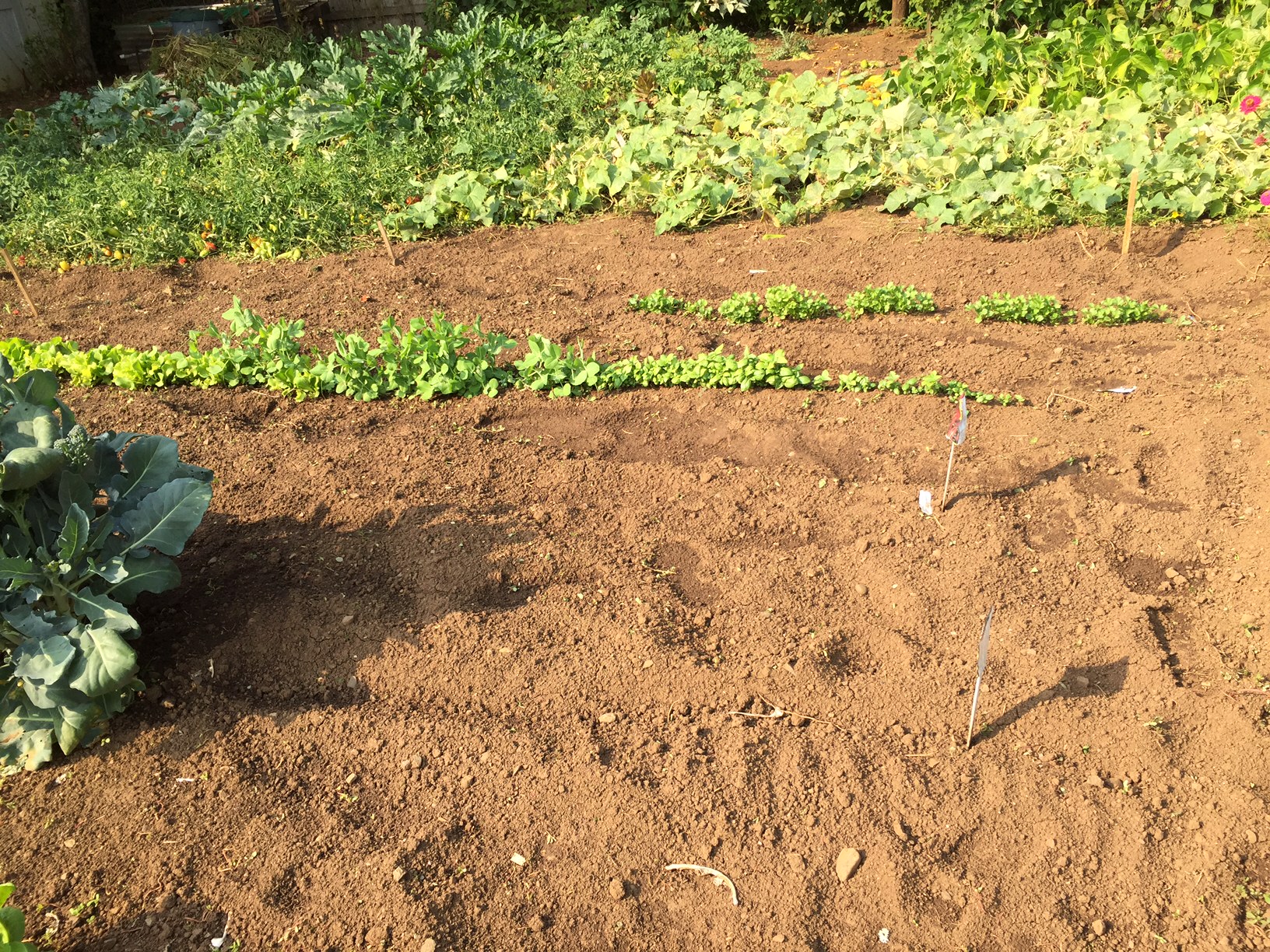 The next batch of lettuce, snow peas, basil and cilantro are growing nicely.  The sticks mark where I planted spinach, boc choi, more lettuce (bibb and mixed) and beets.  The spinach that I planted before did not germinate, except 3 or 4, so I figured it was too hot for it.  I'm still getting broccoli from the bushes on the left, lots of tomatoes, tons of zucchini and cucumbers and beans of all sorts.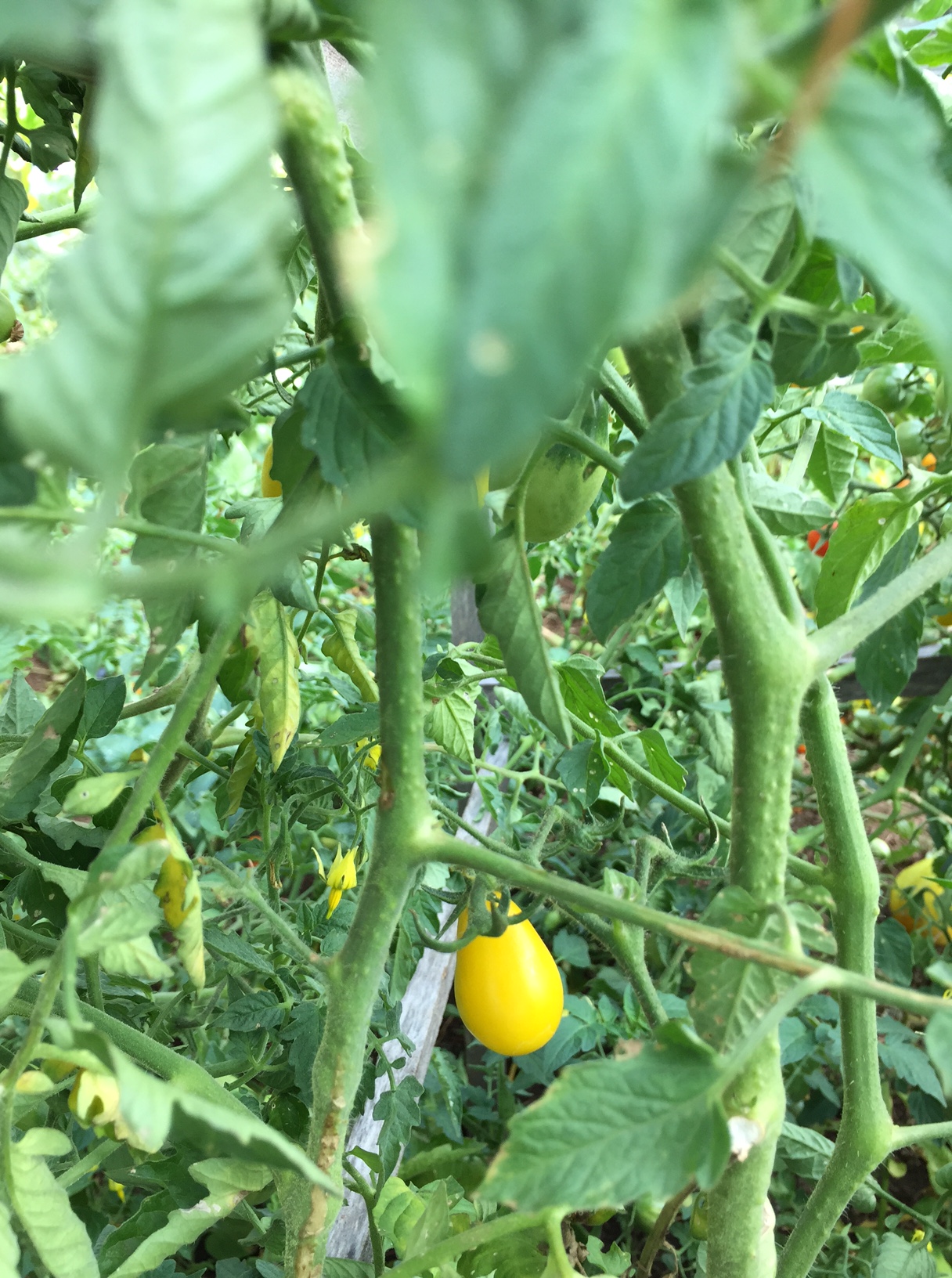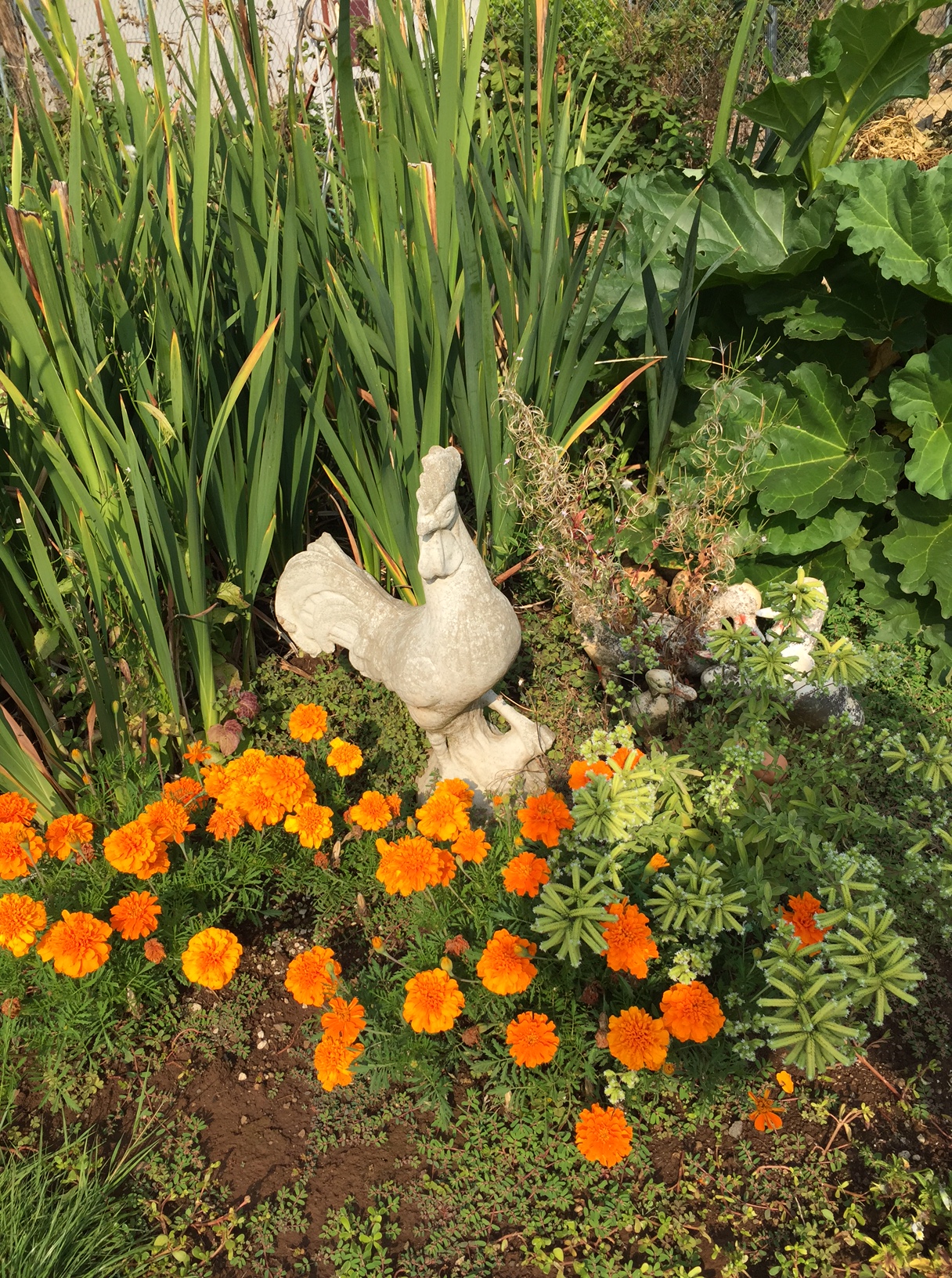 The flowers (and weeds) continue to grow and bloom!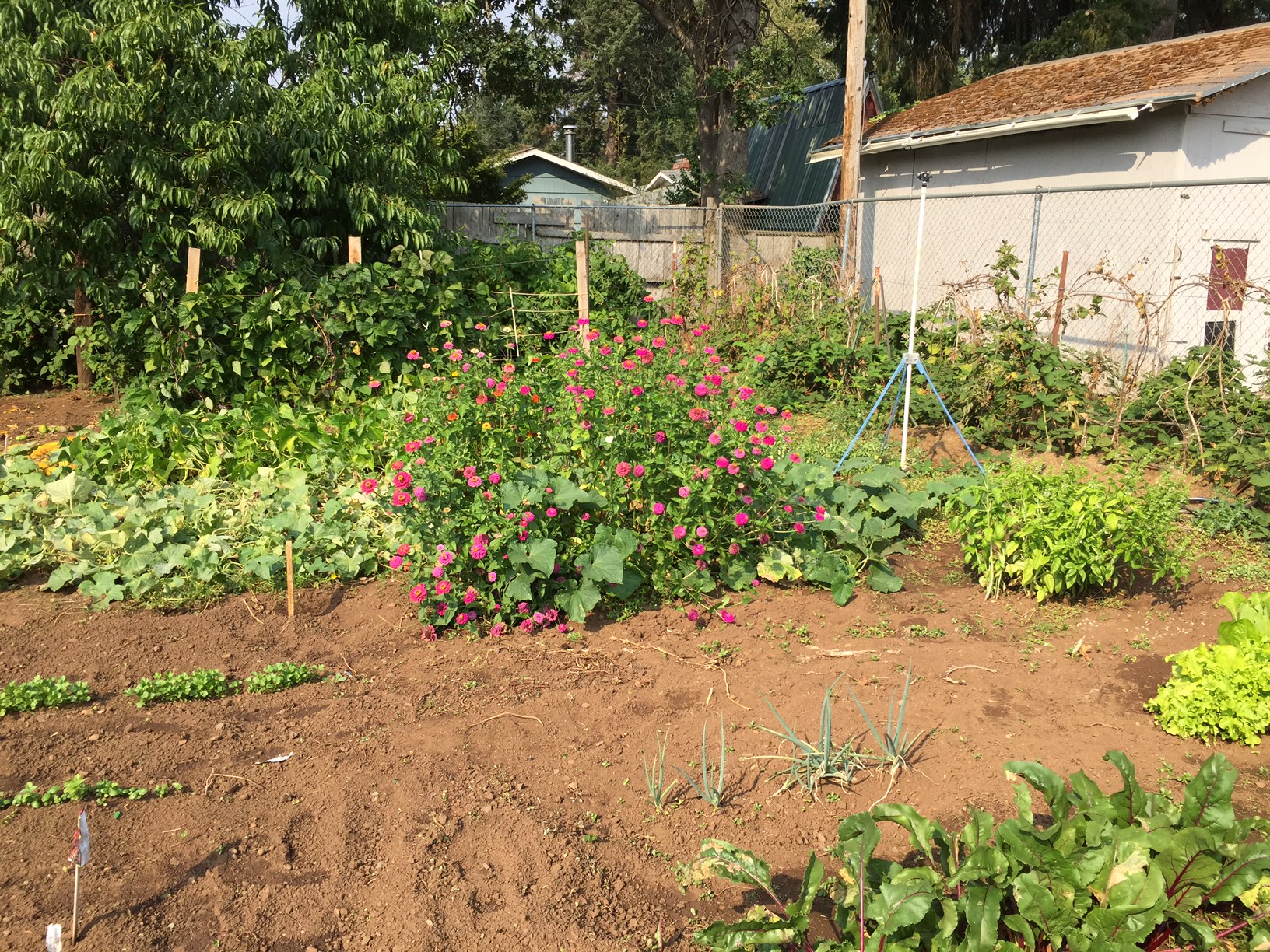 We did many things this week besides garden, gather food and preserve food.  Of course, the eclipse was the most awesome.  We watched in the comfort of our back yard, and were amazed, delighted and mostly awed at the sight.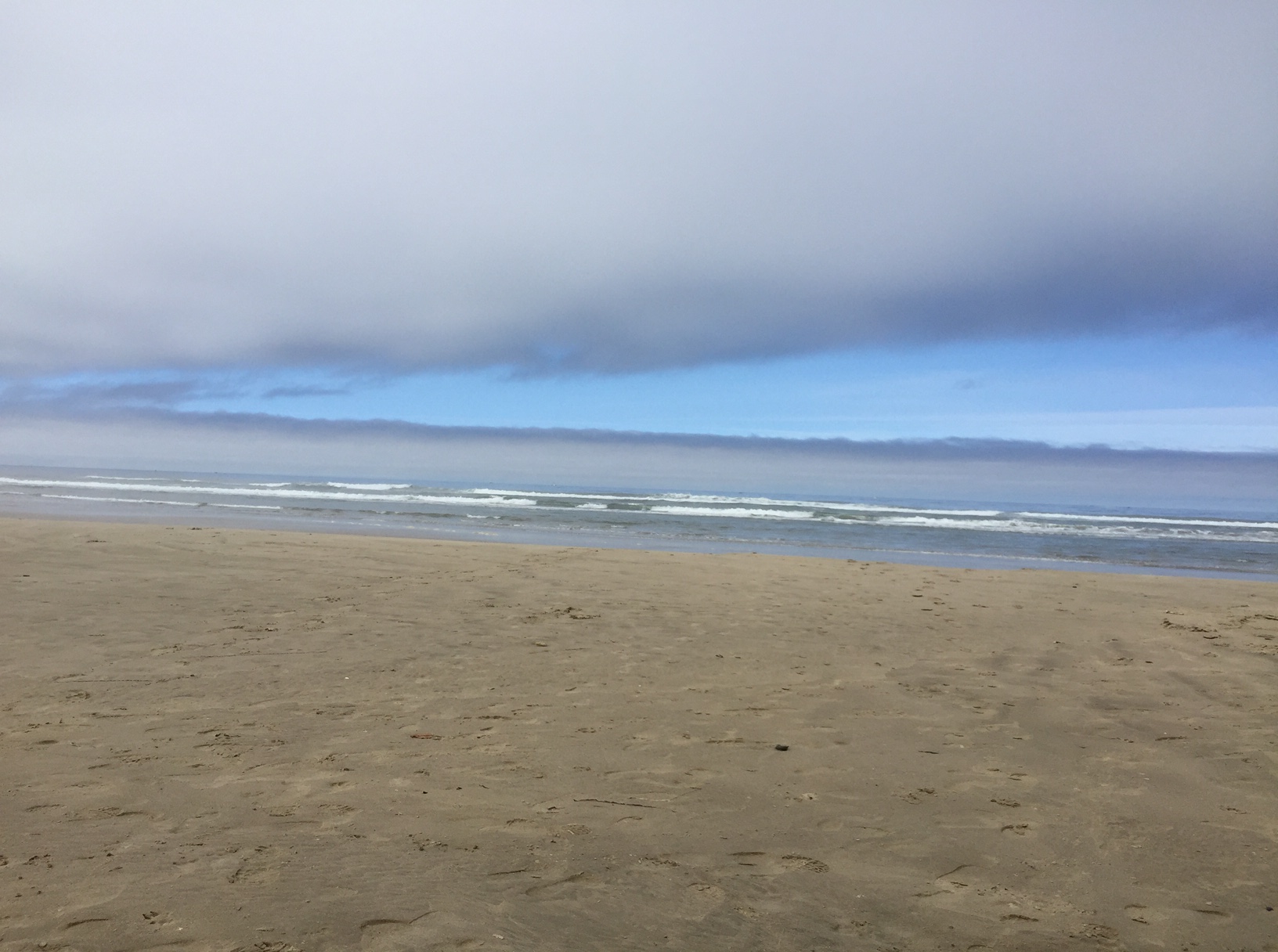 Our day at the beach, Wednesday, inspired awe as well.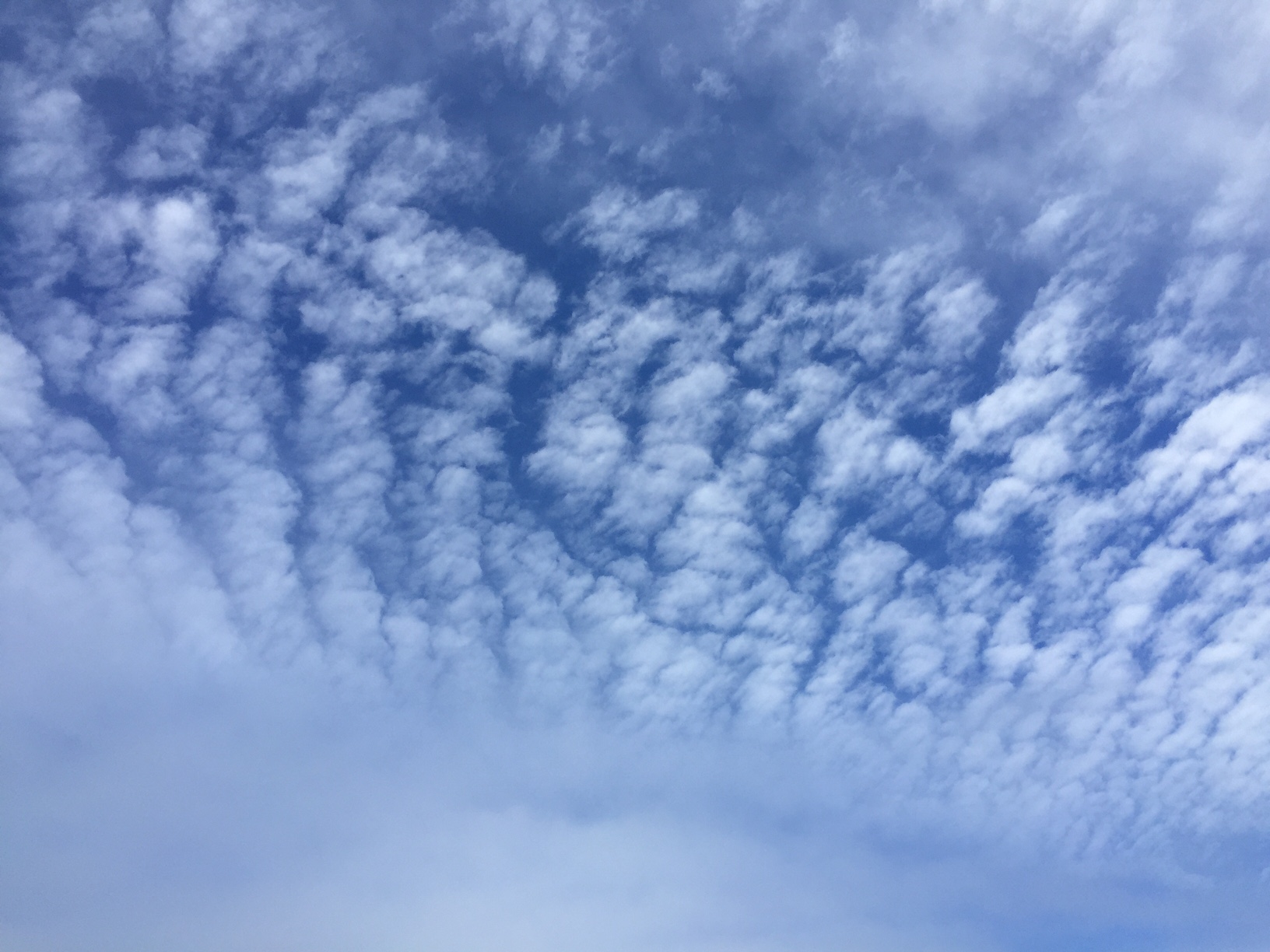 The clouds were so beautiful.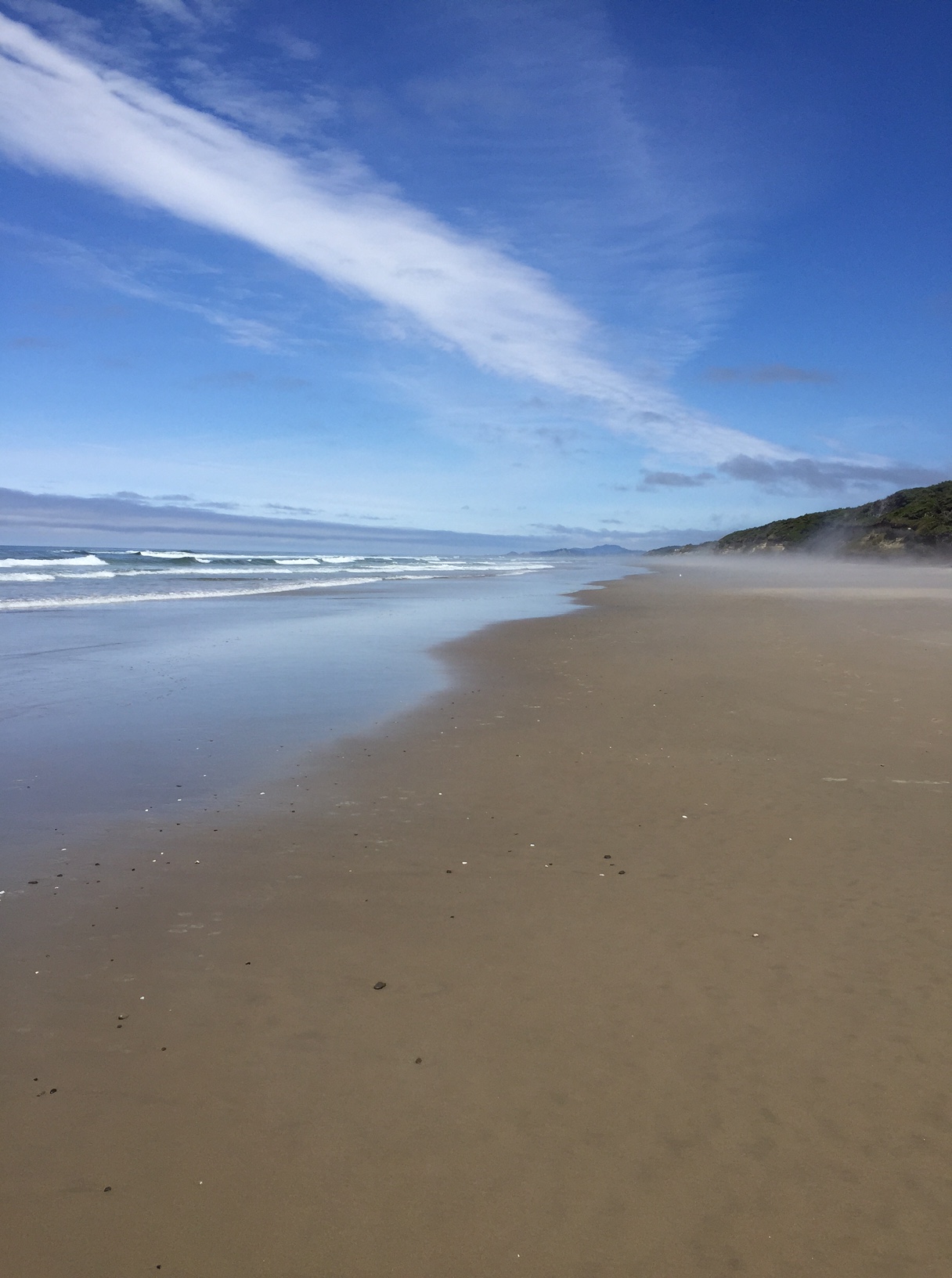 But, for Rob and I, not much beats the Oregon Coast.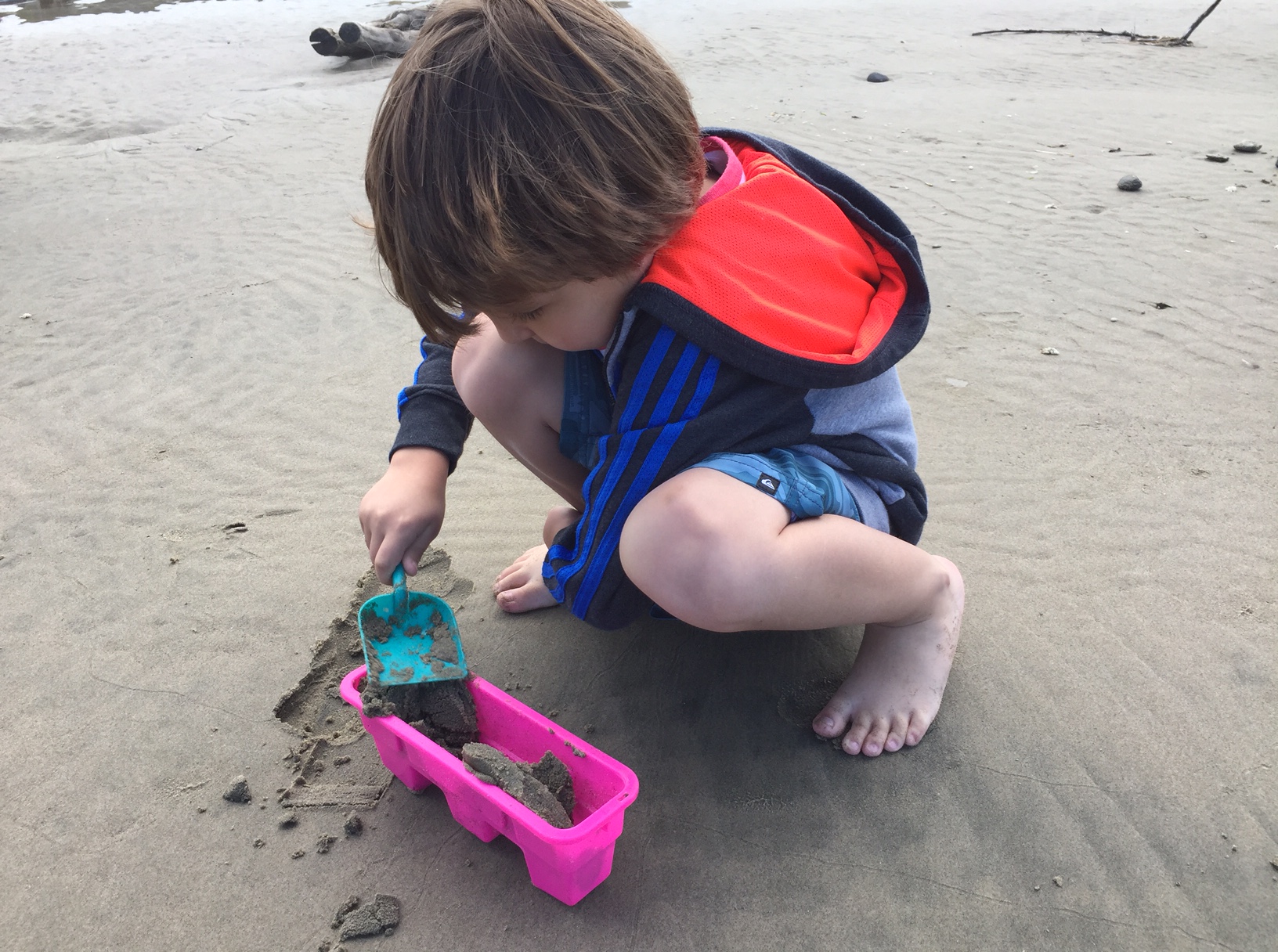 We enjoyed Jake's company even more than usual this week.  His house is being painted on the inside, and the kids are being farmed out to the aunties.  I got one, Aunt Janet got 3,…..hmmmmmm.  Not sure I'm being treated fairly, but I'll let her have more than me just this once!!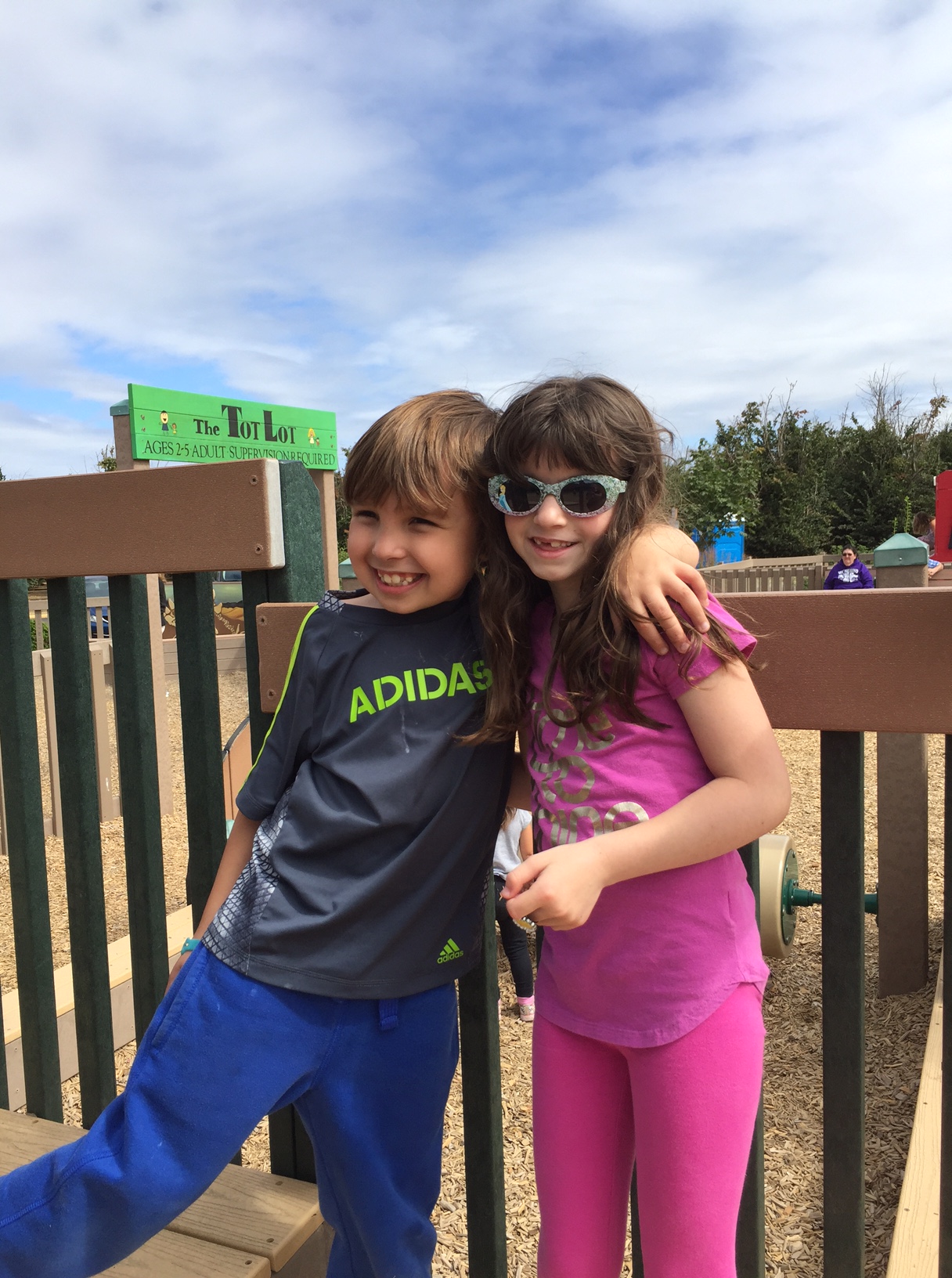 Jake was invited to his friend's birthday party.  Now, this was the most frugal party I've ever been too, hands down, and the kids had a ball.  The mom invited friends and family members to a park with a large structure.  She specified no presents, but Jake did take his little friend the large ring she is wearing, since he got it as one of his library prizes and he loves her very much, and a book he enjoys that his mom said he could give her.  It started at 10, and kids trickled in.  At about noon, Jake confided that he was getting very tired.  So, I asked the mom what the time frame was, and she said there was none.  It was very open-ended and we should just leave whenever Jake was done playing.  So, he said his good-bye's and we left.  The girl was beaming from ear to ear because so many of her friends had come to her birthday party, and I felt the party was a huge success.  The most expensive part of the party was the Happy Meal I got Jake during the hour we were killing between the end of the party and picking up Ja'Ana from an activity she was at, and that was cheap compared to driving all the way home and back.   One of the other kids from the party was there, as well, so Jake played with him a whole bunch, too.  What a great day for him.  Now when he goes back to school, he will have already started to re-connect with his friends.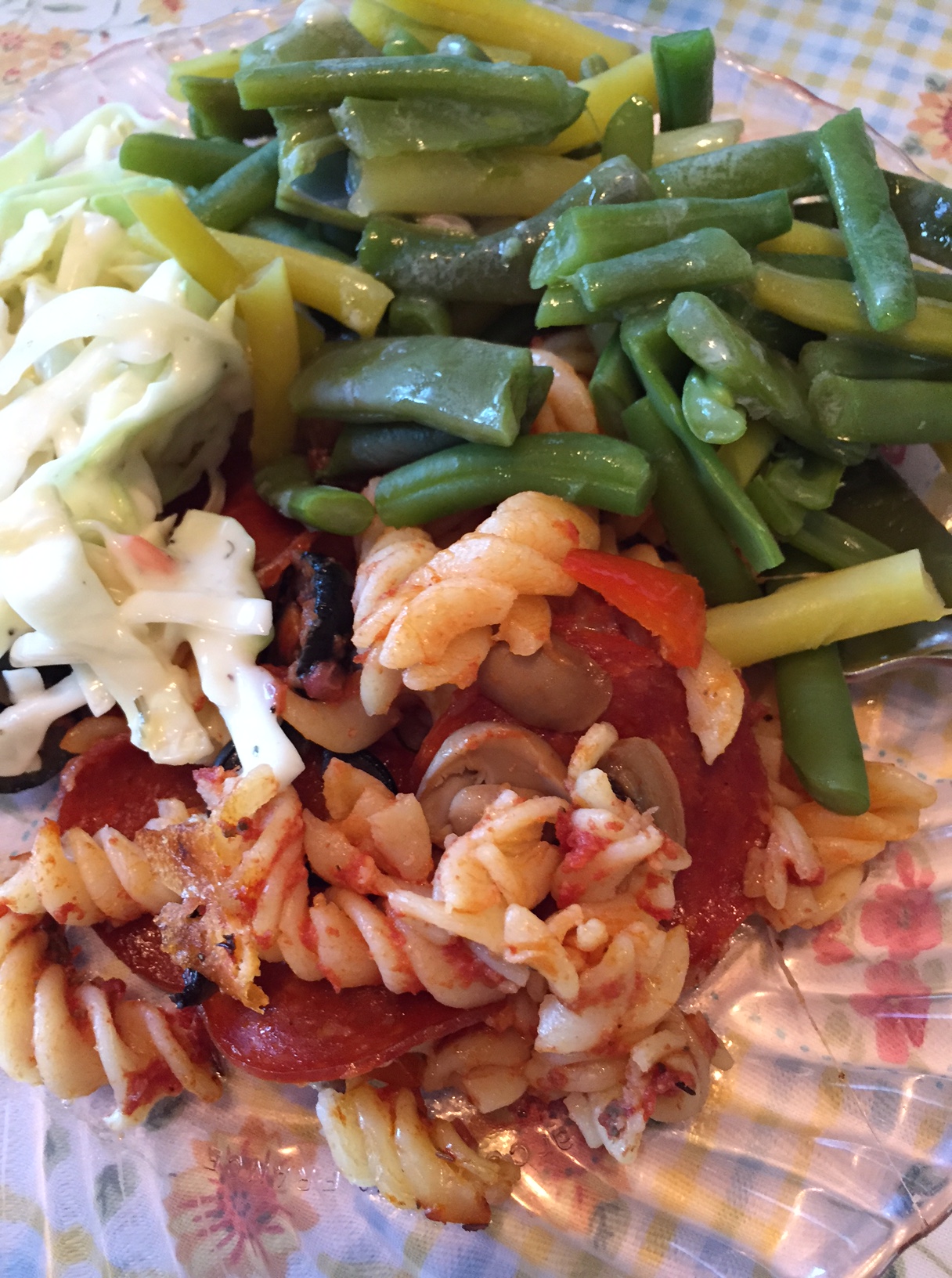 I made lots of food at home–casserole, veggies of all sorts, and Rob smoked a turkey on the BBQ, plus more.