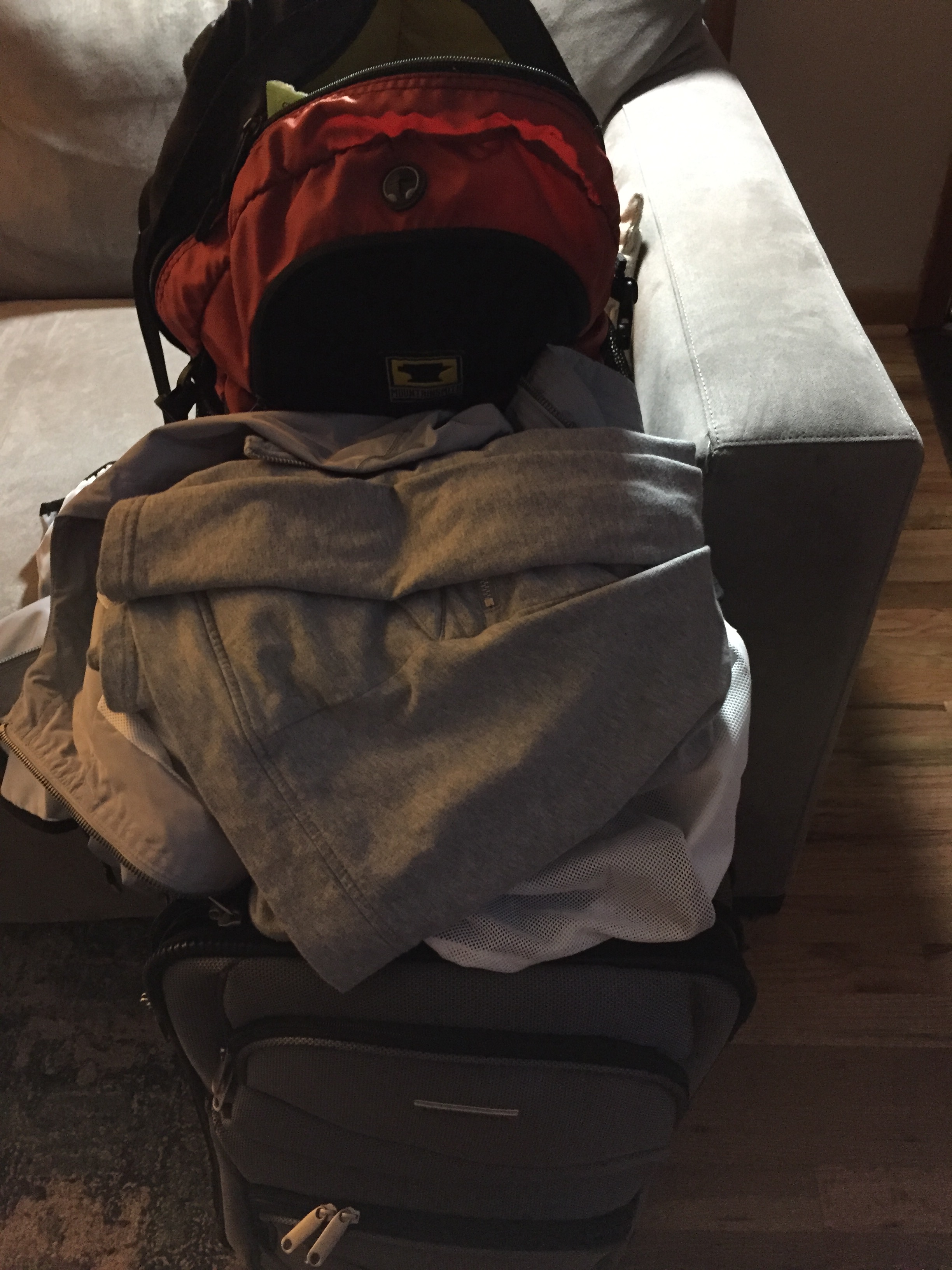 I just hope I haven't forgotten anything important!  My sister, Aunt, and I are taking my daughter and 2 nieces to Washington D.C. in the morning (April 7), early.  The big girls will get 1/2 credit for their government class, to go with the book we frantically finished up this week, which is the other 1/2 credit.  So, much of what we will tour will have educational value, along with just fun!  We have many, many sights to see and things to experience, and it all starts at the crack of dawn tomorrow morning.
As my sister says…if you have your meds, passports, $ or credit card or both, the rest can be replaced if you did forget it!  I still hope I haven't forgotten anything:)
The past few days have been a blur or work, packing, cooking for those staying behind, and shopping. We have worked hard on school because, despite the trip, the school year will be over soon and things have to be done.  There is a pile of quick to grab items on the end of the table for Rob to cook in a hurry and some paper plates to save him time doing dishes.  We don't have a dishwasher.  He is also stocked up on things like fish sticks to just heat up.  He is a good cook, and often cooks wonderful meals from scratch, but he will be strapped for time and energy, playing the role of both Mom and Dad and working for the time we are gone. We agreed some drastic measures were appropriate!
There are new tops, without a spot or stain in the suitcase.  Walking shoes have been packed.  There are backpacks stuffed with snacks.  My sister has an entire suitcase filled with food items, mainly the high-cost gluten-free ones!  I think we are set.   Honestly, it's time to stop packing and just go!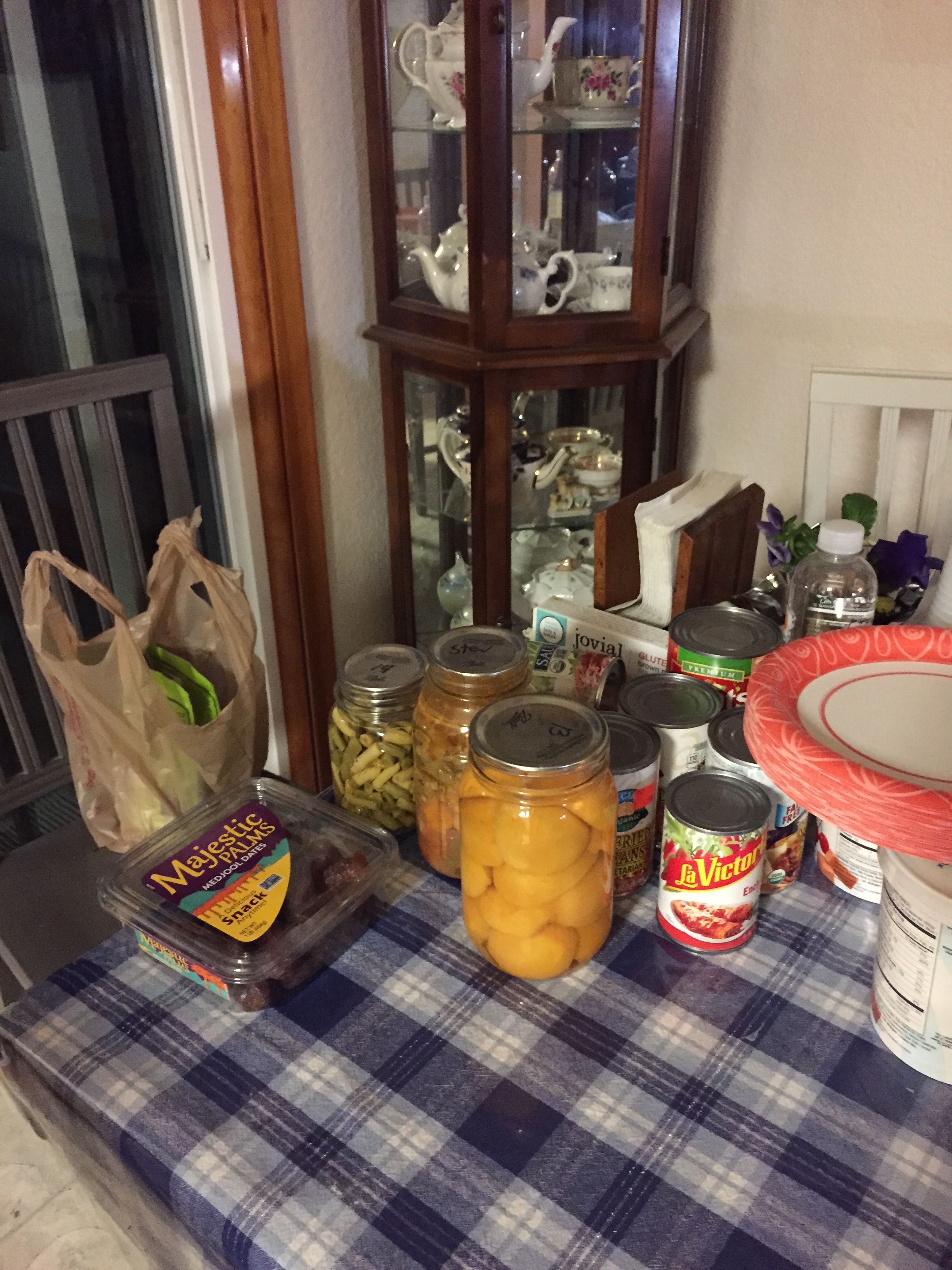 I am not sure if I will be posting or not for the next few days.   I'm really not very good at posting with my phone, so I'll see how it goes.  If I can make it work, I may put up some pictures of some of the sights we get to see.  In any case, I'll take lots of pictures and share when we get back.