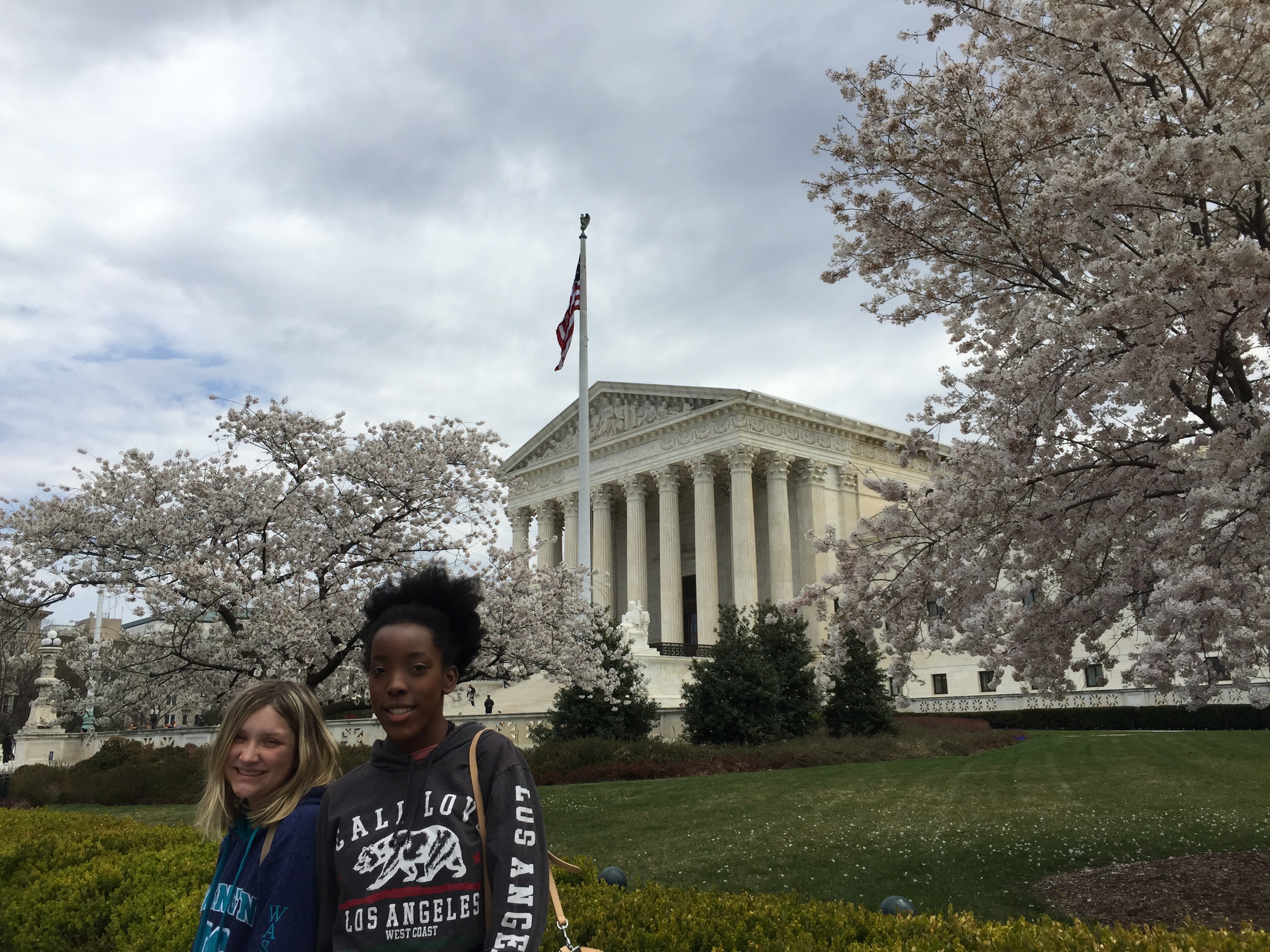 Our first tour of the day was at the Supreme Court.  It was a lovely walk from the Metro to the building, and I was awed at the sheer size of the columns in front of the Supreme Court.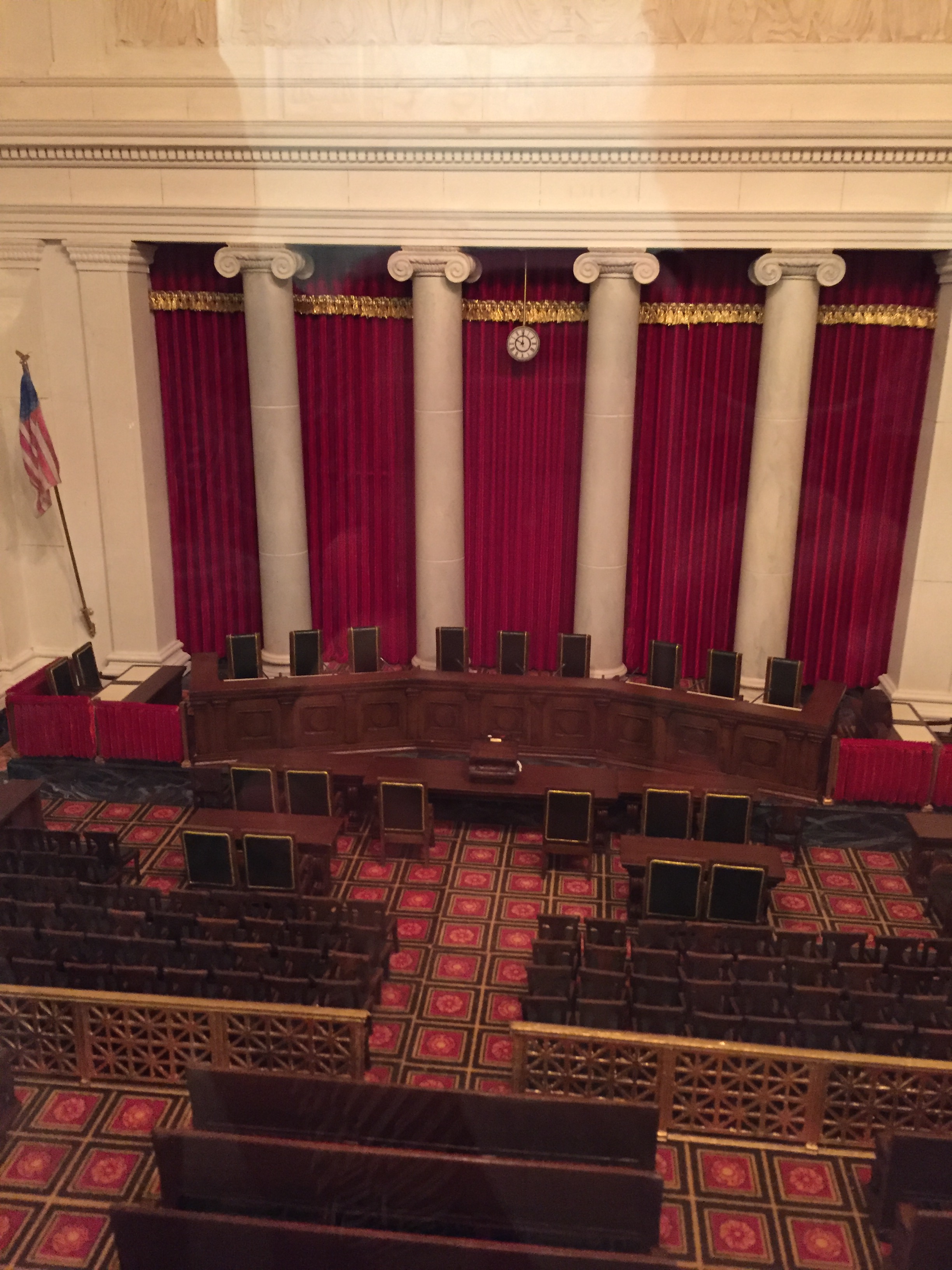 This is a model of the room where we had a very informative tour, once again reinforcing many things we had studied in preparation of our visit.  The woman in charge did a great job explaining the process involved with the Supreme Court and cases that were heard there, and I was delighted with the whole thing.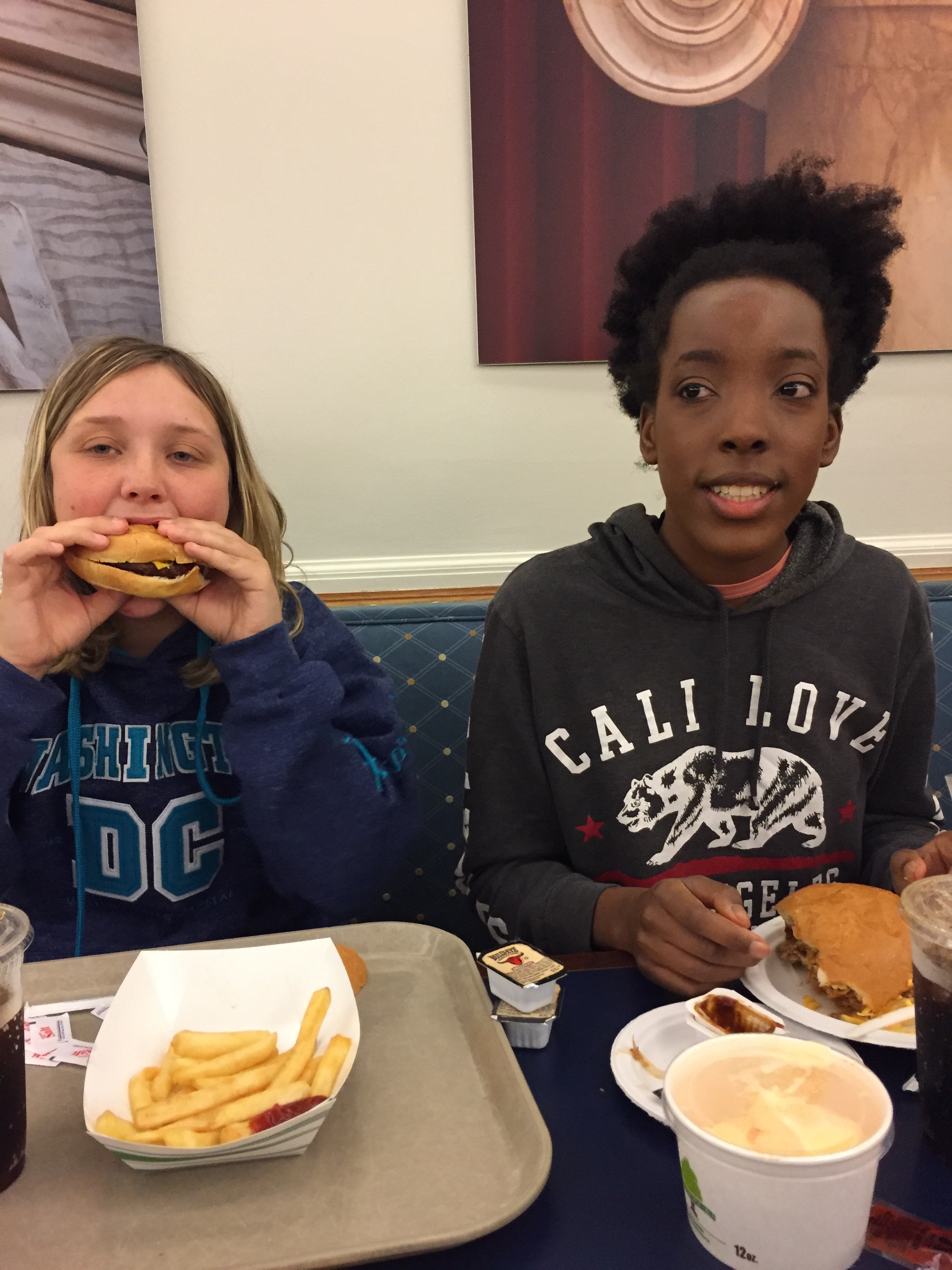 Upon a tip from a reader, we ate in the cafeteria at the Supreme Court.  It was great!  It was much quieter than the cafeteria at the Capitol Building, decorated up in a fashion that we knew which building we were in, and the food was delicious.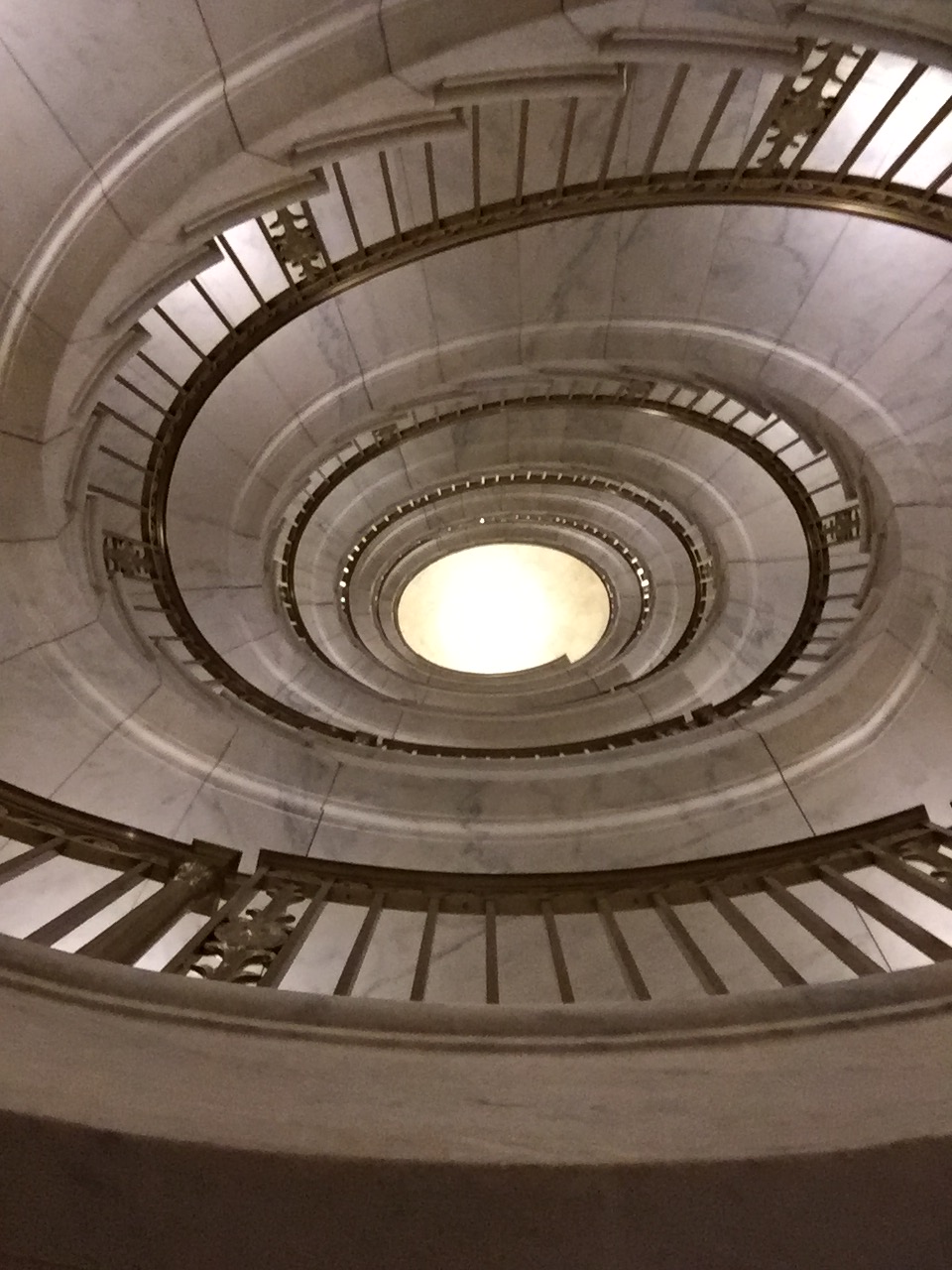 We spent quite a bit of time peering up into the spiral staircase.  There are 2 of them in this building, and they are amazing.  A kindly worker who was passing by informed us that there are only 5 of these in the world, and 2 of them are in this building, and yes, indeed, he climbed up and down every day.  We didn't see anyone climbing, but the staircases were not open to the public, or I would have gone up!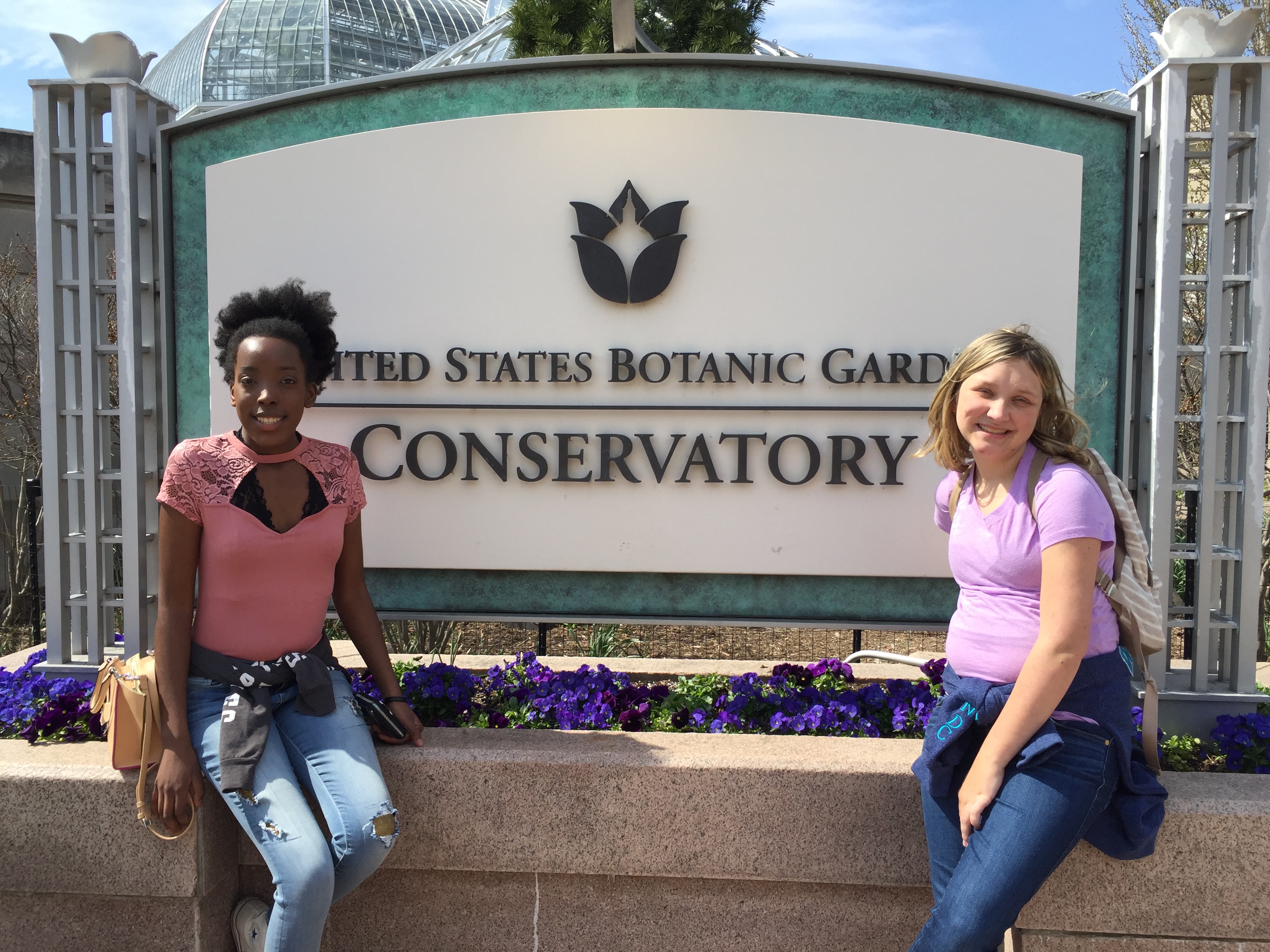 Our next stop was the United States Botanic Garden Conservatory.  I could have stayed there for the rest of my life.  It is divided into sections, with plants from every region on earth, and the orchids are SO beautiful.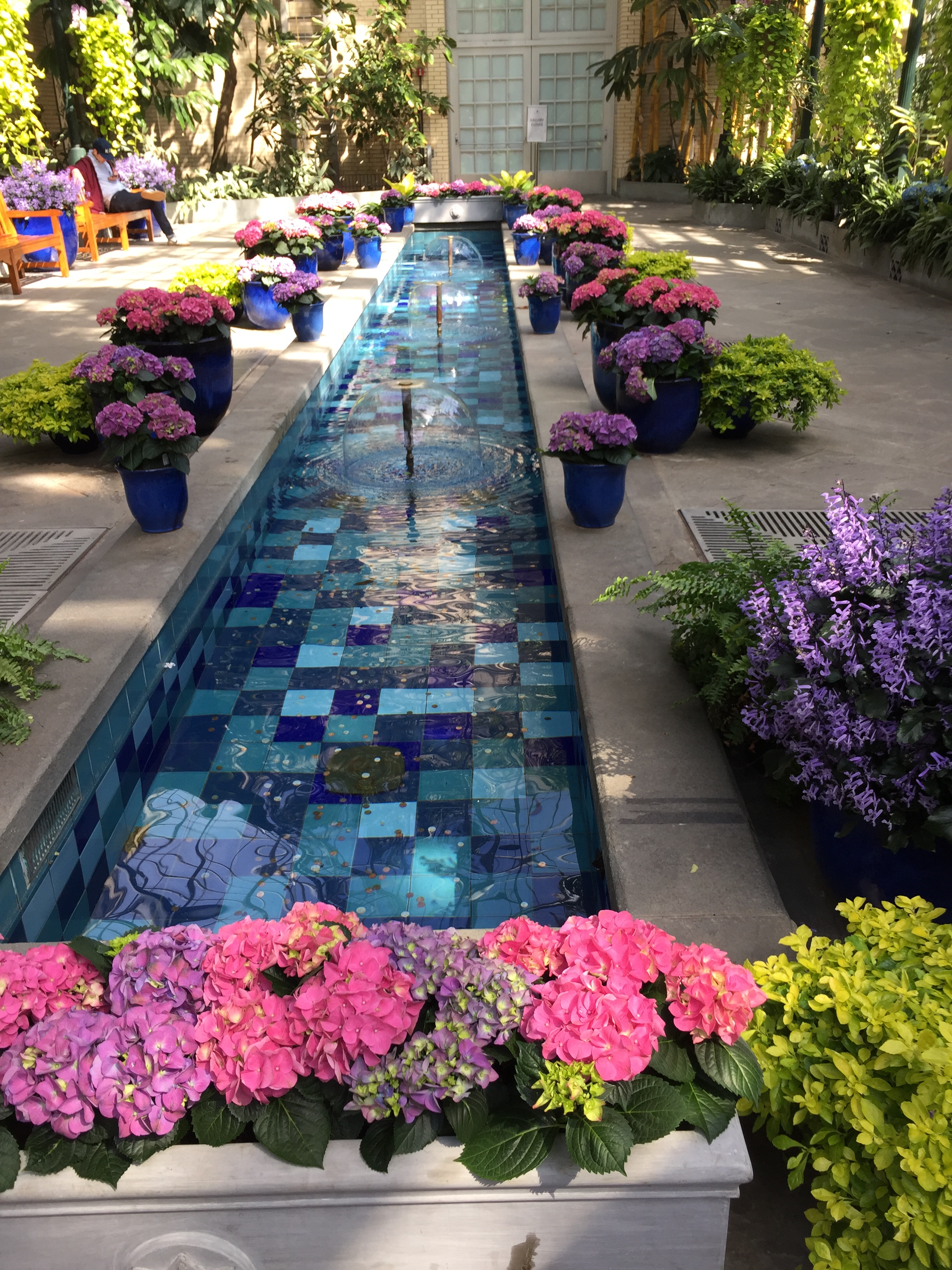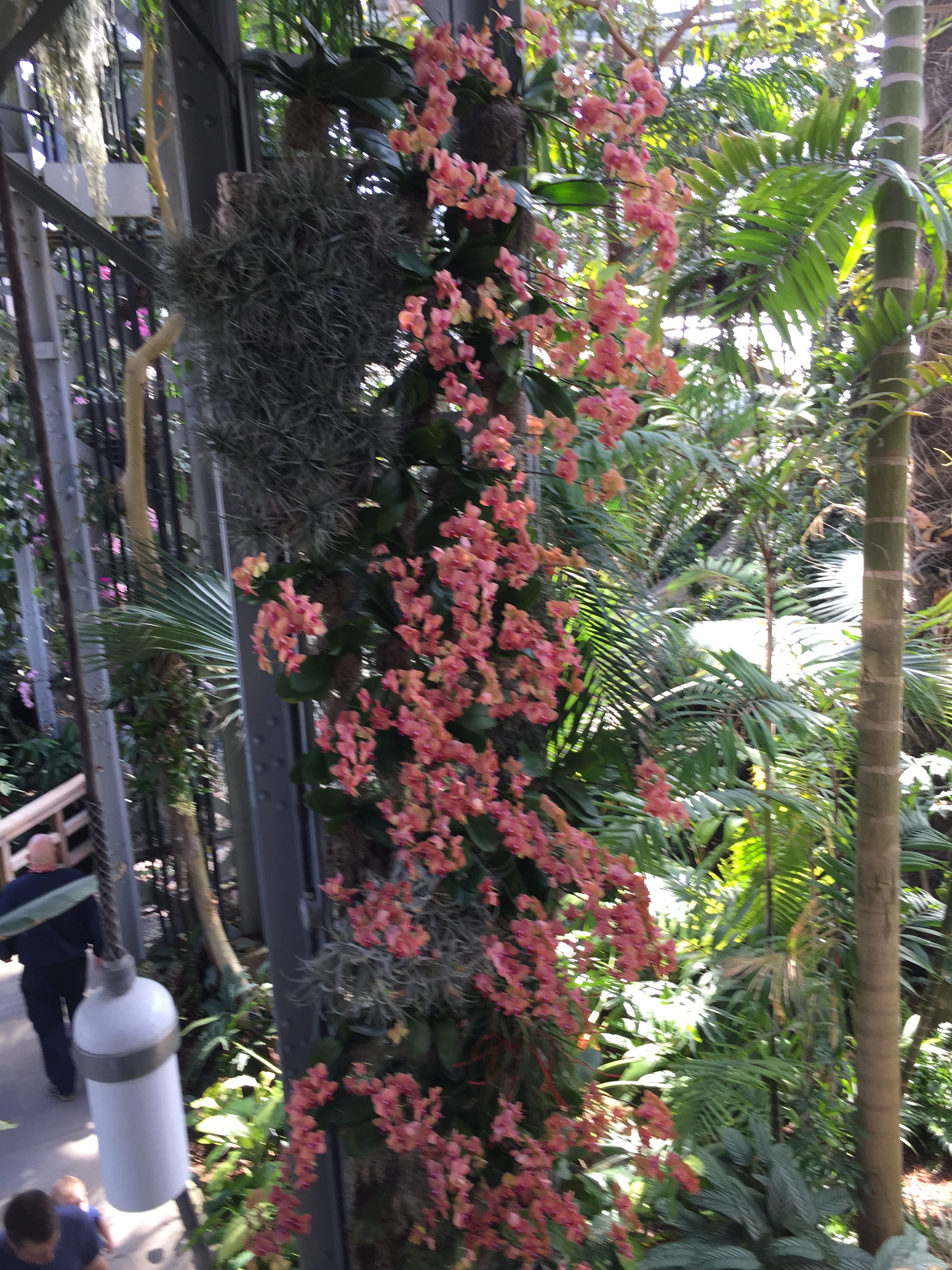 The center section is a huge greenhouse, with a catwalk that allowed us to view it from above.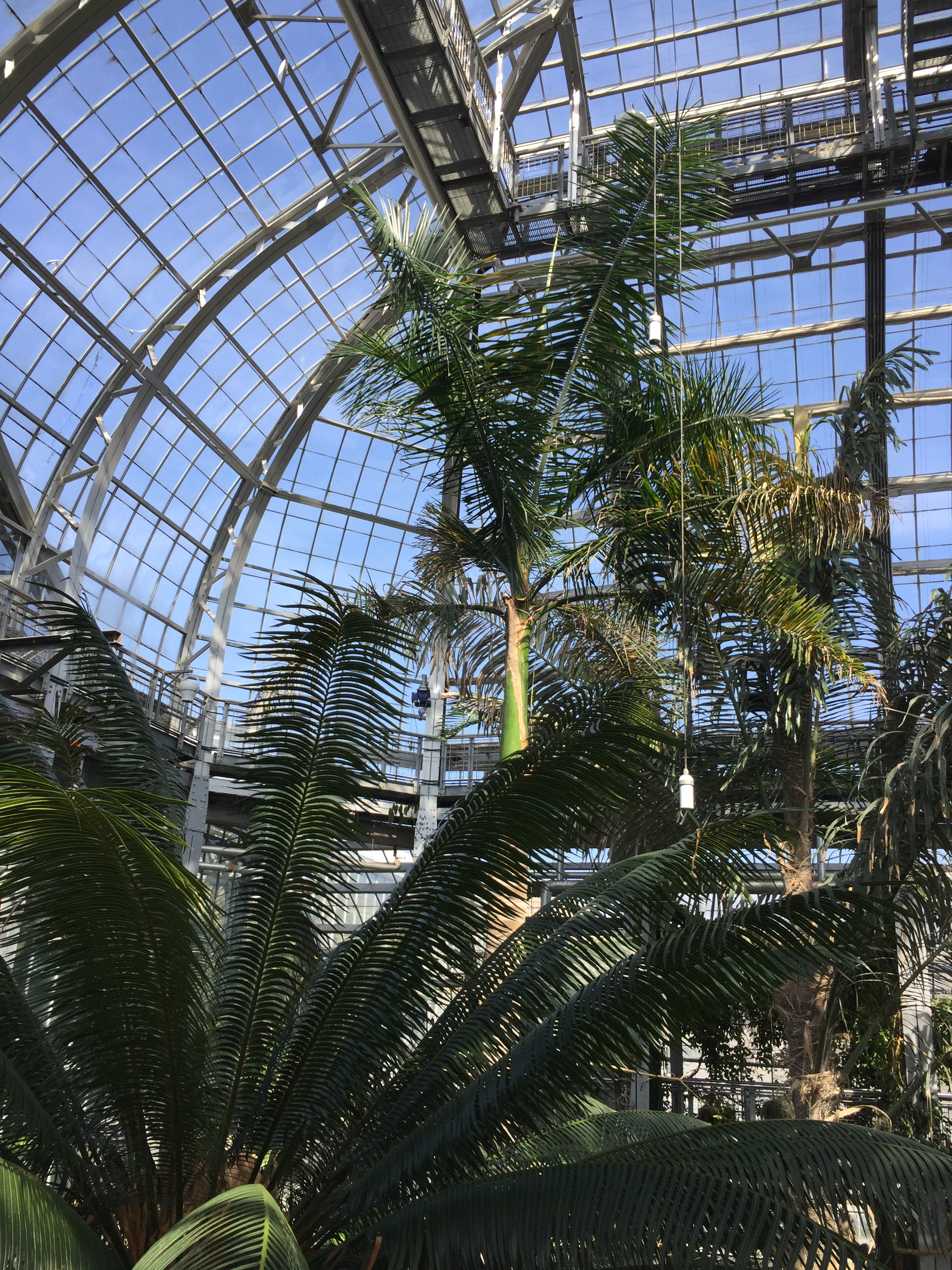 There were many full-sized trees growing.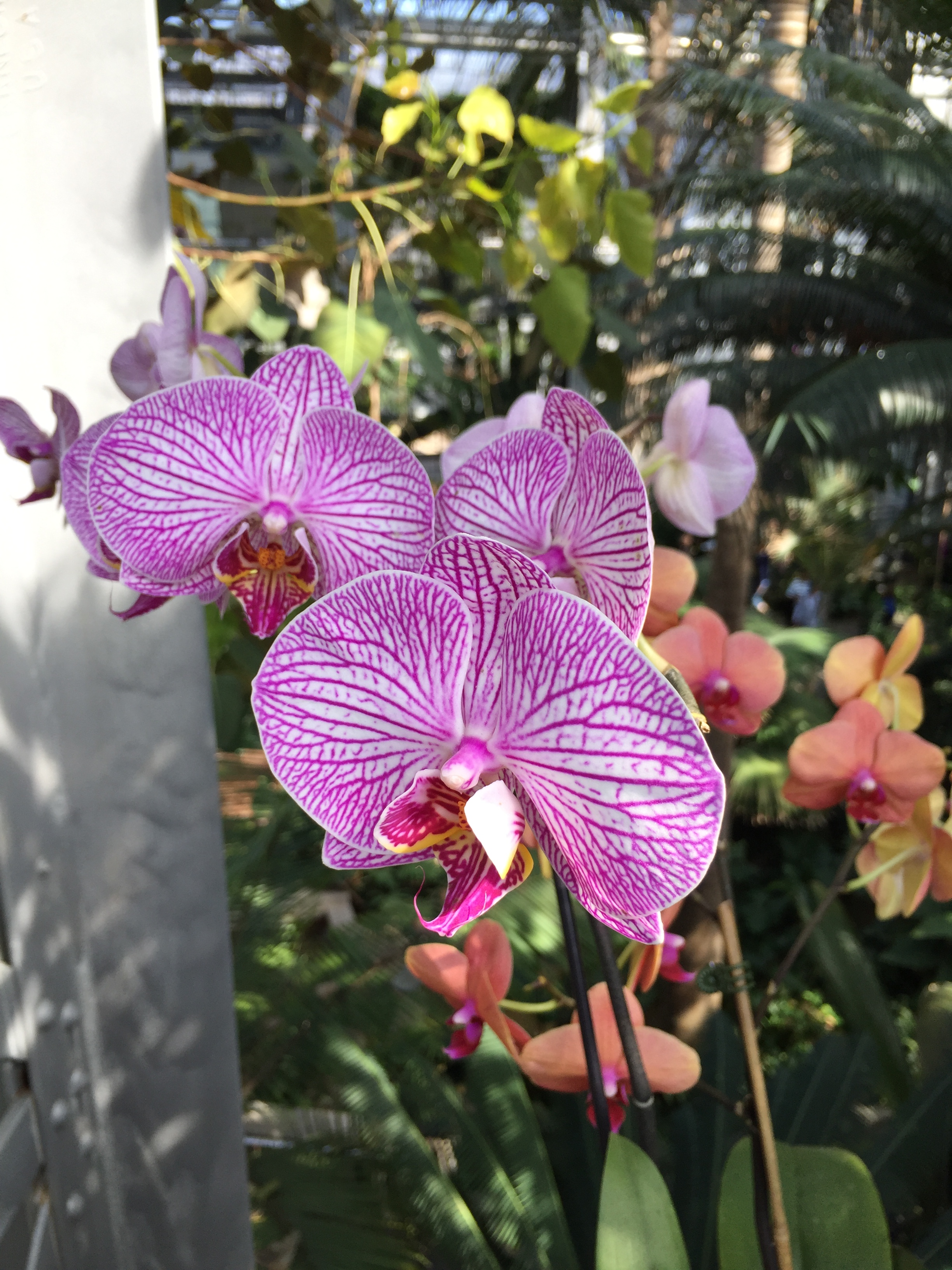 We had an amazing time before we headed down the street some more to the Museum of Air and Space.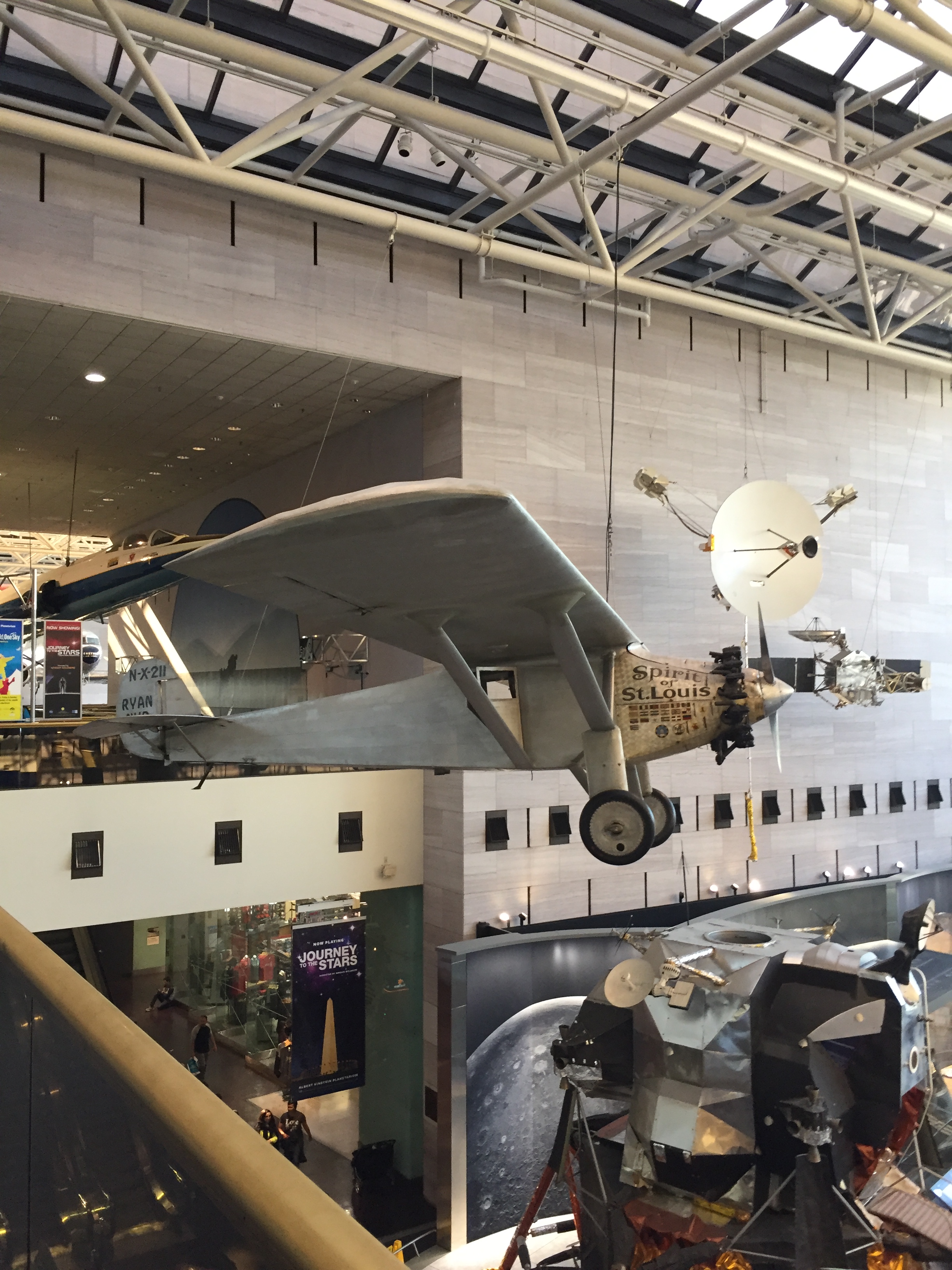 We had checked the website, and read that the museum would be open until 7.  Sadly, it closed early that day for a private event, and we only had about an hour and a half/2 hours there.  Still, we saw what we could and enjoyed it very much.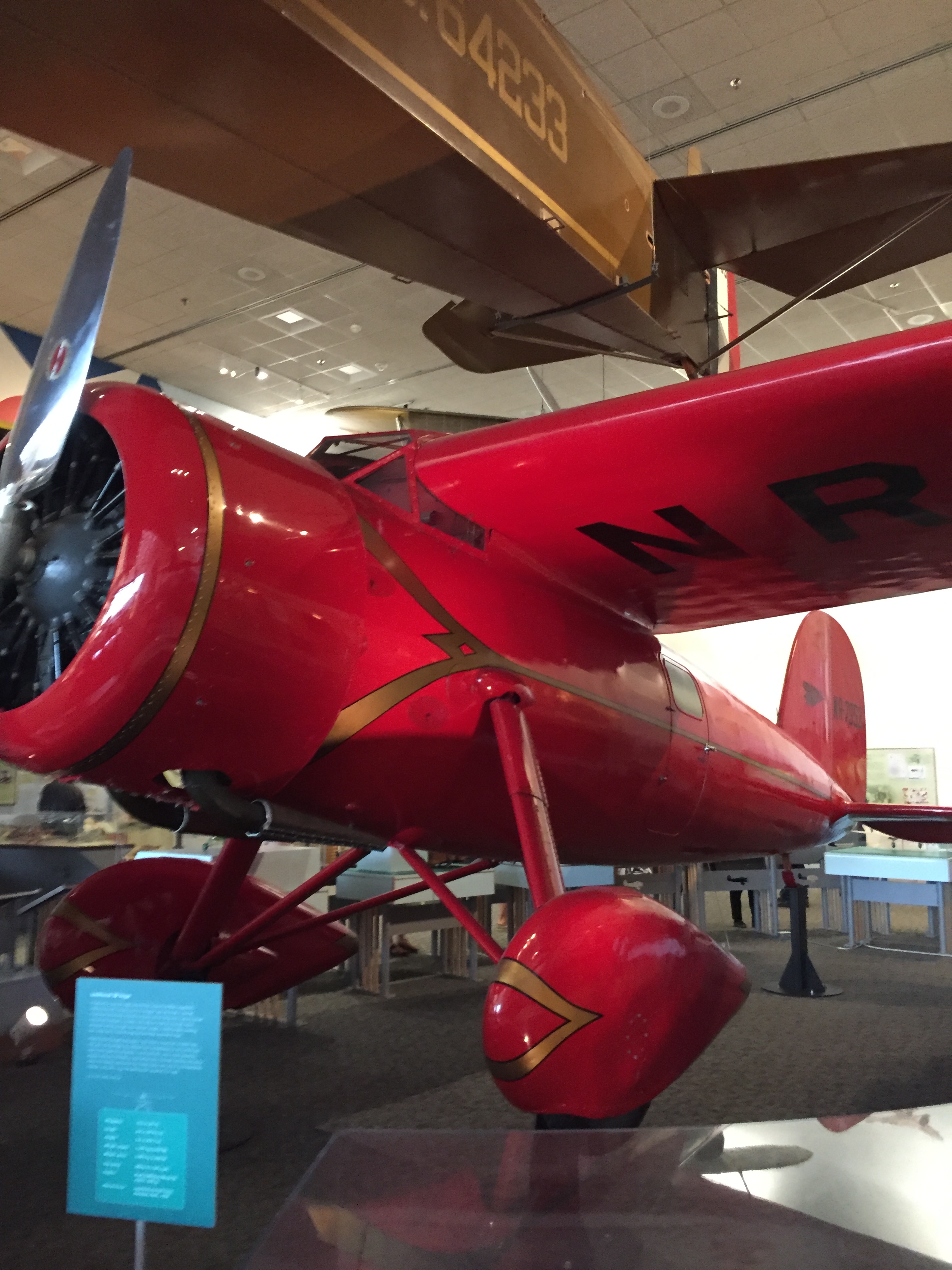 Michaela's favorite was Amelia Earhart's plane.  She even found a t-shirt with a picture of it, and bought it in the gift shop.  After all of that, we went back to the townhouse.  We had quickly slipped into a pattern of calling an Uber from the Metro station so we would not have to navigate the streets in the dark, and because our legs were tired.  This day was no exception, and we once again ate dinner using the groceries we had ordered in, and the things in the suitcase we had brought, plus a few odds and ends from the fridge.  By this time, though, everyone was beginning to drag (ya think?), and we decided that the next day would be a little less action packed.