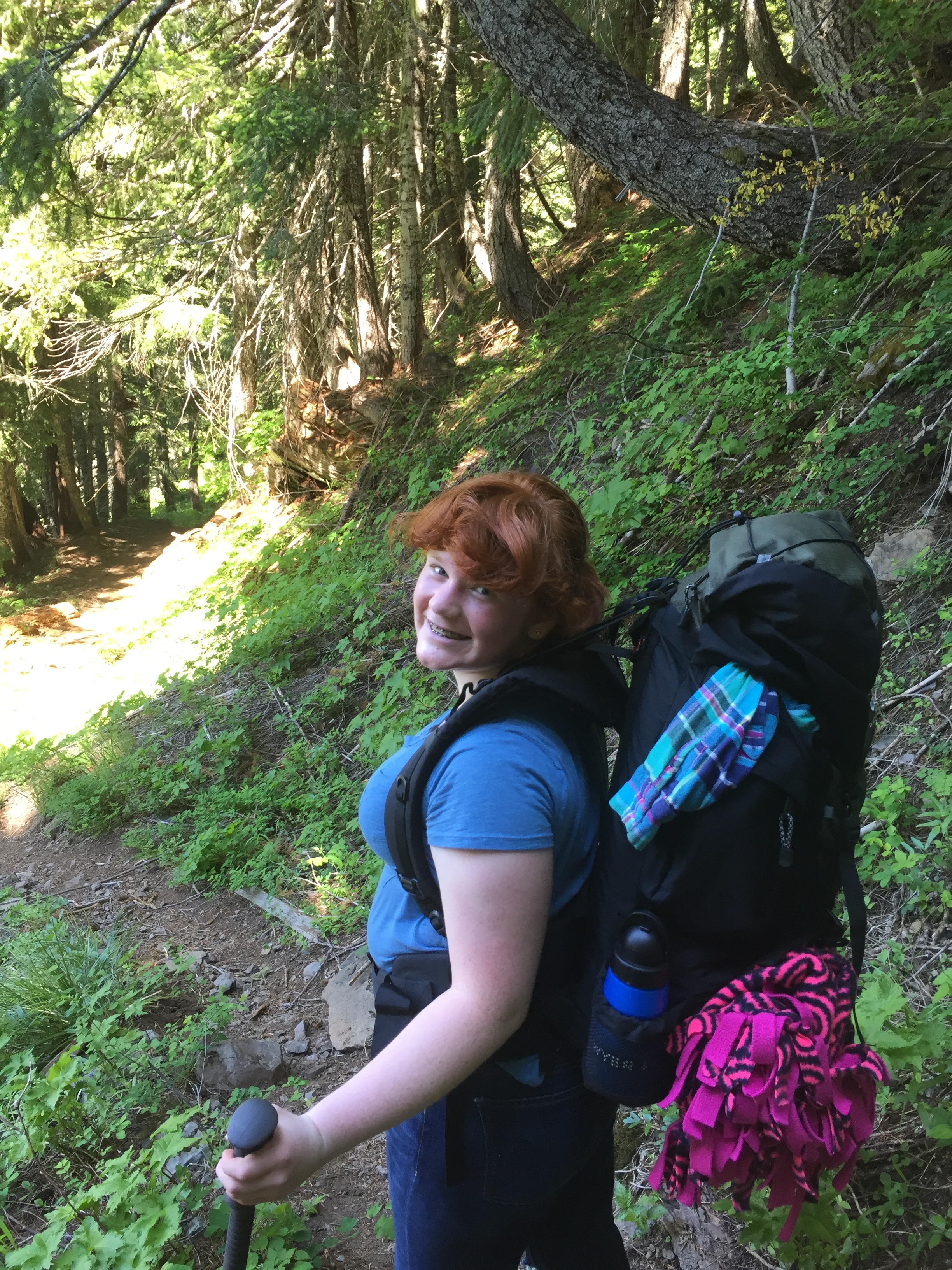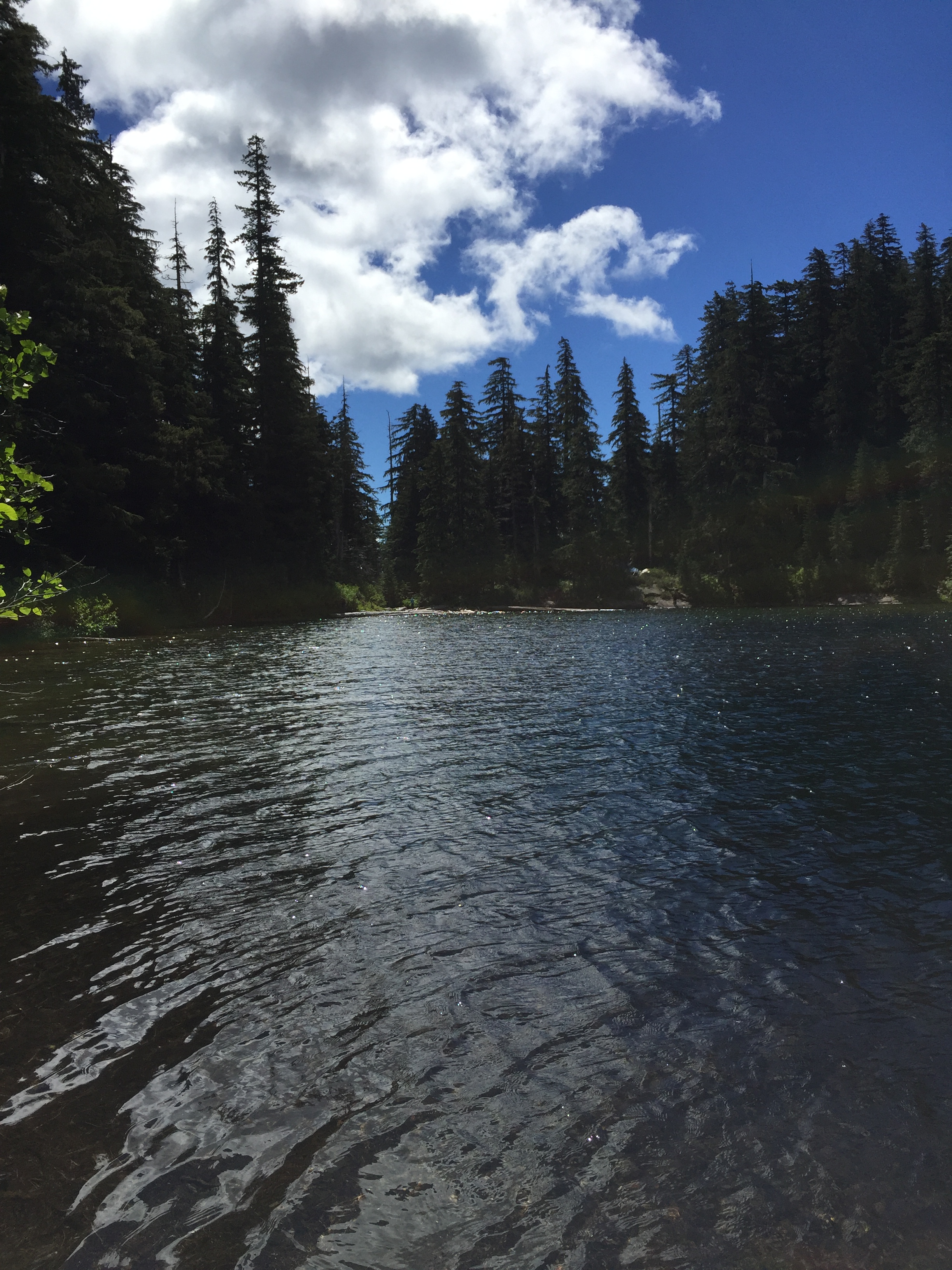 Patsy, Alissa and I had a wonderful time on our backpack trip. We went to Tumble Lake, which is near Detroit Lake.  It was very frugal.  We had to chip in $5 each for gas.  Some of those Mountain House dehydrated meals were donated to the youth group, and we had those a couple of times.  I actually bought one gluten-free one at the store, not knowing if there would be any gluten-free options, and I also took a bunch of other food for myself, but did find a breakfast in the available options that I could have, so used that.
The hike was extremely rigorous.  Patsy and I were not as fast as the others, especially the football player.  So, we came along at our own pace, and enjoyed the view.  Going out was extremely difficult.  My phone's app claims we climbed the equivalent of  27 flights of stairs.  I believe it!  But, we made it:).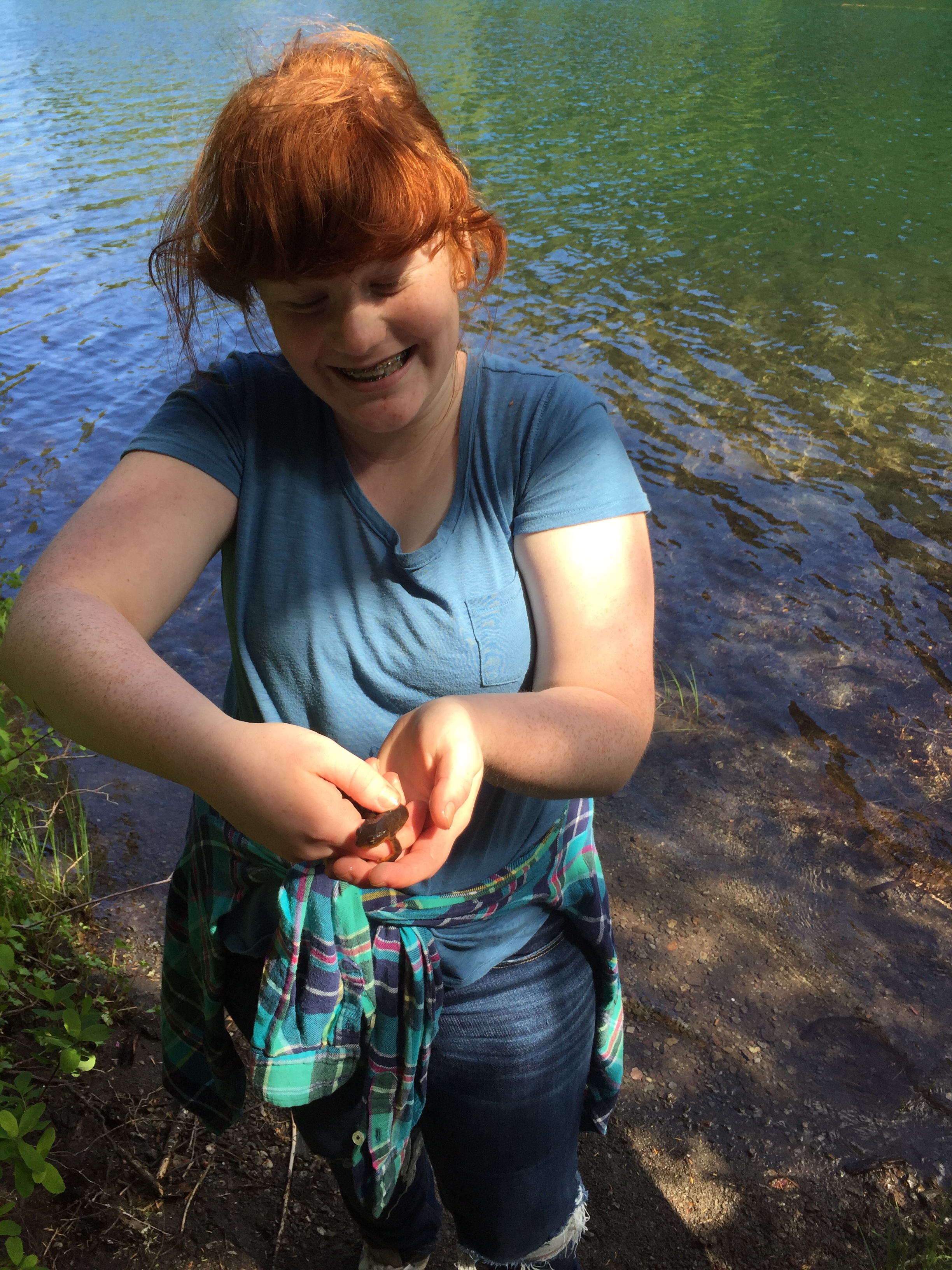 There were tons of salamanders that the girls enjoyed playing with.  Several of the guys fished for hours, but let them all go but one, since they were so small.  The kids roasted hot dogs and marshmallows, and we played a game that was like charades for hours around the campfire. One girls had an app on her phone and you chose a category, then held the phone up to your forehead so everyone could read the word.  They were to describe it to you, and you had to guess.  If you got it, you ducked your head, if not, you tipped your head back to pass, and the phone kept track of the score.  It was really fun to spend time with the kids, and they were a cheerful, happy group.  Of course, there was no phone service, but the game still worked.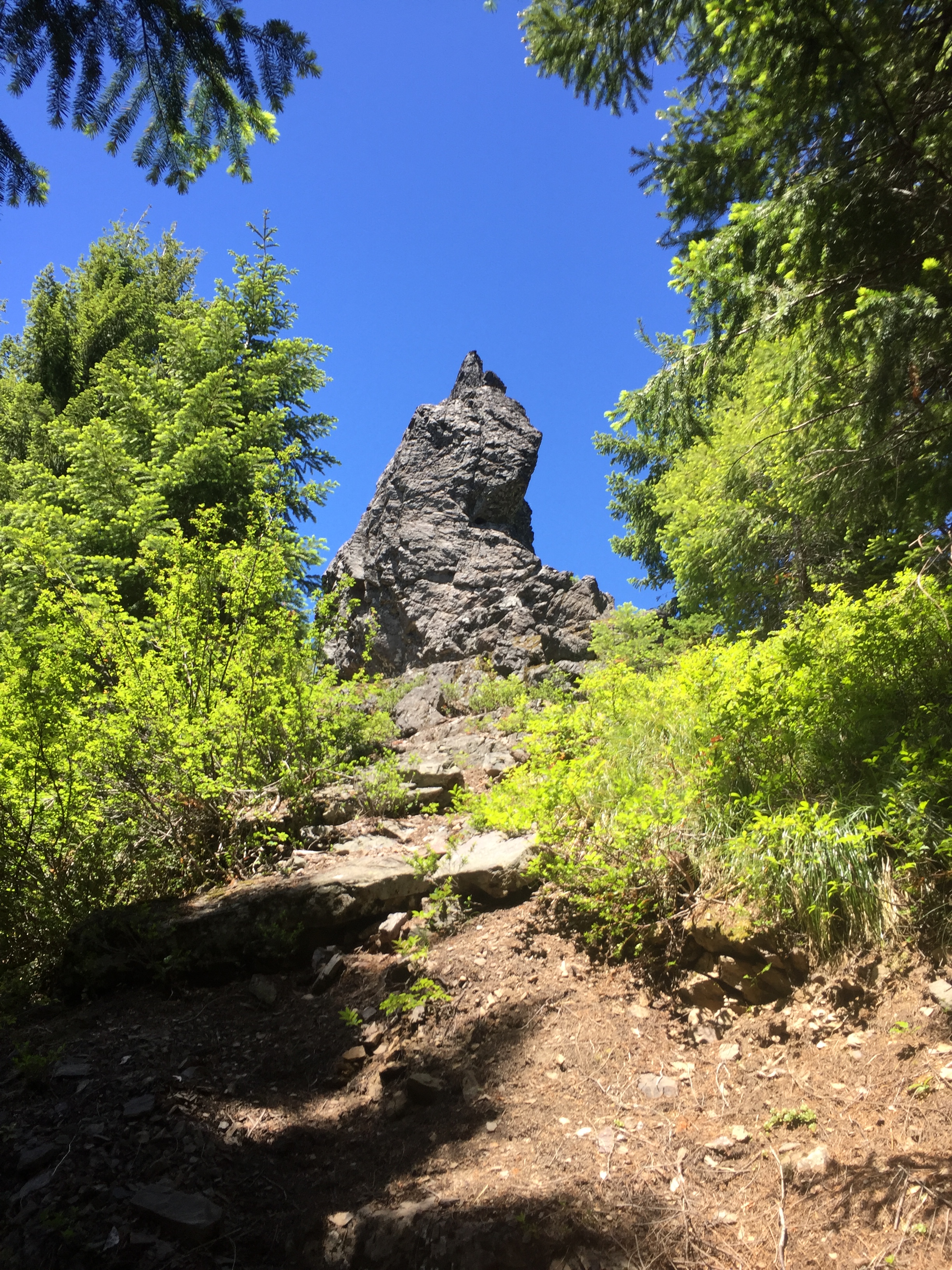 When we arrived home, we were SO tired, but I was super happy.  I had a really good time.  We put those things away and packed the trailer for camping.  We traded our niece for our nephew and were off again.
I did not have time to pack the usual picnic for our ride to the campground.  Instead, I just fed everyone well (Rob made omelets and there was cereal) and when we stopped at a rest area, I climbed into the camper and  grabbed snacks, bars, drinks, etc. and let them eat what they wanted.  It wasn't the healthiest, but it worked.
I picked lettuce, snow peas, green onions, parsley, cilantro and mint from the garden to take with me.  I found some chili in the camper freezer that I defrosted and put half with some noodles to make chili Mac for our first supper when we arrived.  I also made a cornbread mix I found in the cupboard.  We used some for dinner, and some for breakfast, and I froze a bunch of it, as it made a LOT!  Usually, I make a casserole or something for the first night, but had no time to do it this trip.  I cleaned out one of the cupboards in the camper as I found a home-canned jar that had popped its seal.  I plan to clean under the seats on this trip, as I think there is food under there as well.  I have a goal to use as much food as I can this trip out of the camper since it's been in there for a long time.  That will also save on the grocery bill, since it's all been purchased long ago.
I'm looking forward to a restful week!