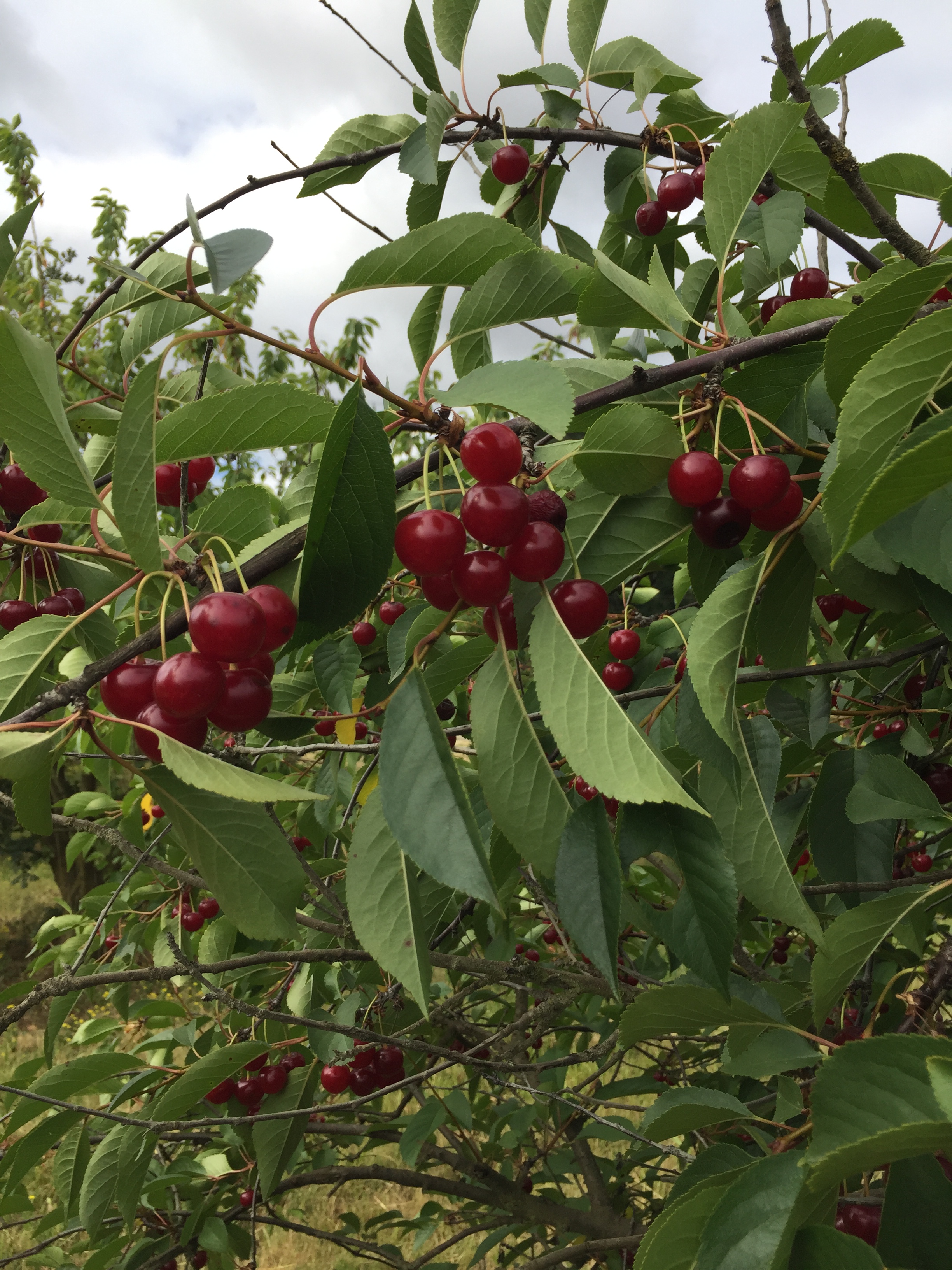 My sister has cherries, and I was invited over to pick what I wanted.  I went early in the morning yesterday, and had a good visit with her while we picked.
I was fortunate enough to find all 3 available kinds:  Ranier (light), Dark (like Bings or Lamberts), and pie cherries.  Then, I spent yesterday processing them.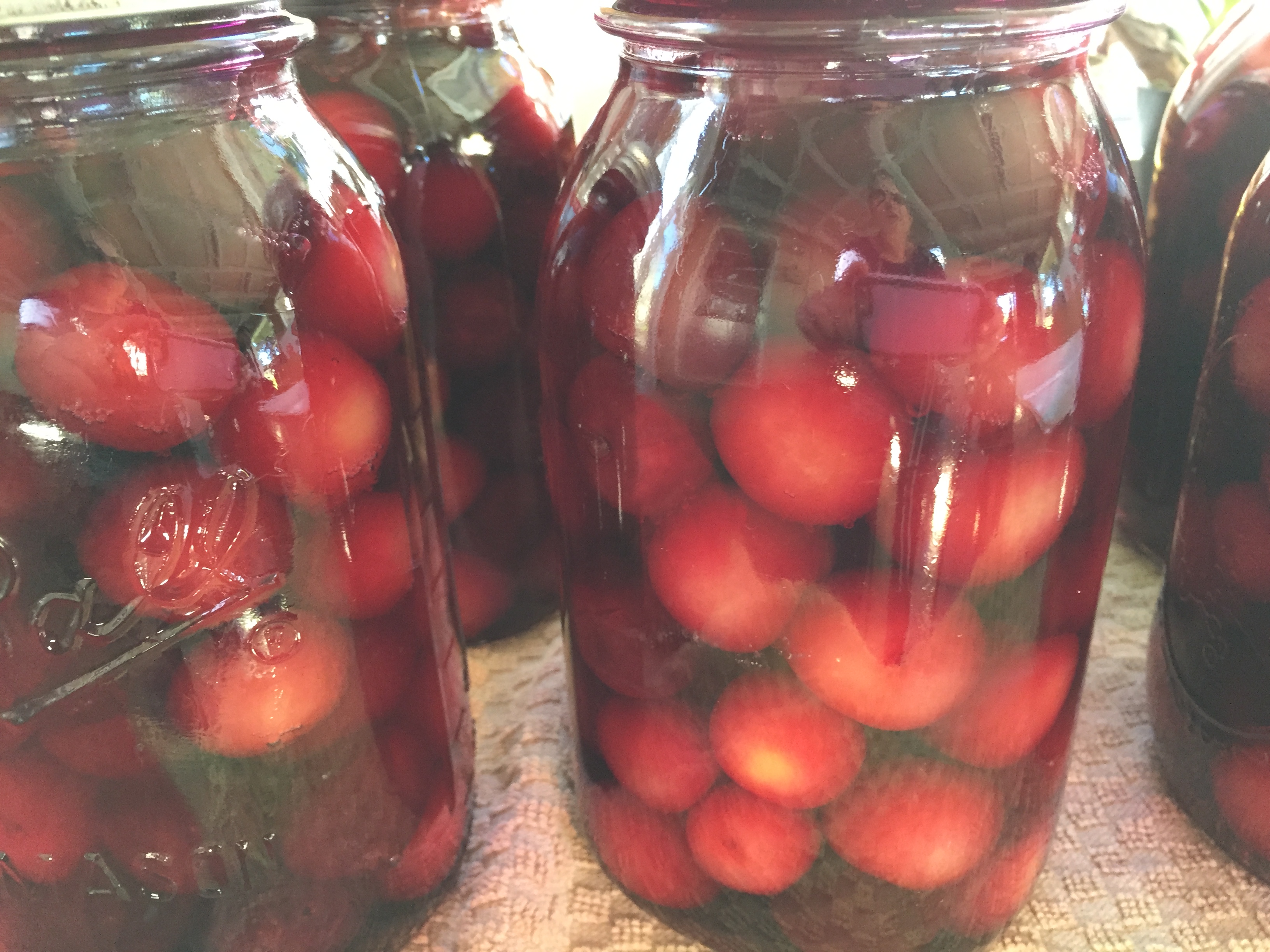 I canned 7 quarts, and 22 pints of sweet cherries.  Some jars were dark, some light, and some, like these, were mixed.  They were very ripe and sweet, so I used a 6:1 water/sugar ratio.  A little sugar helps them stay firm and fresh longer, but they sure didn't need much.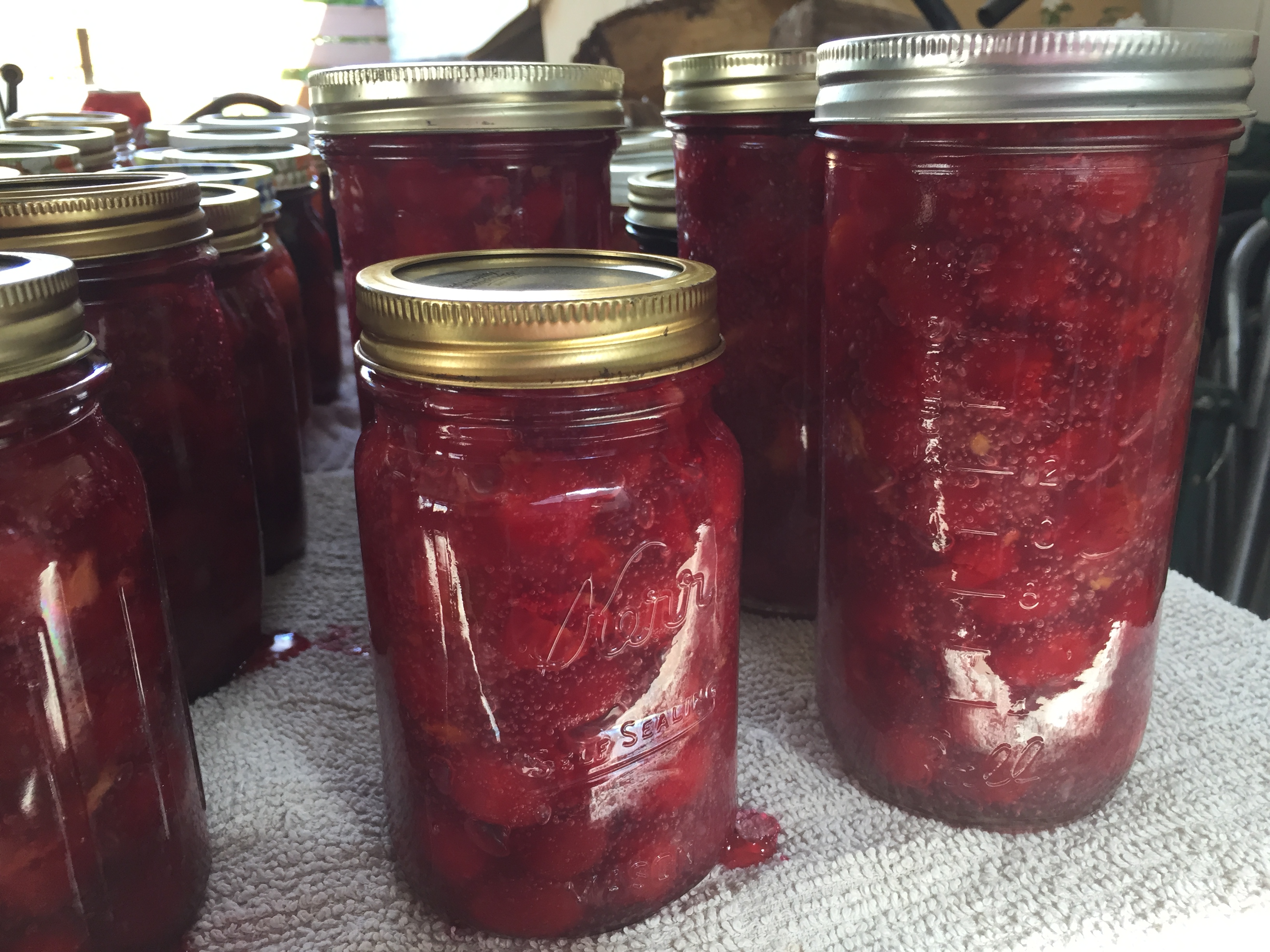 I made pie filling, and got 7-3 cup jars, and 7 pints.  That was a lot of work, because I had to pit all of those little cherries, but I'm super happy to have the pie filling.  I used the recipe here.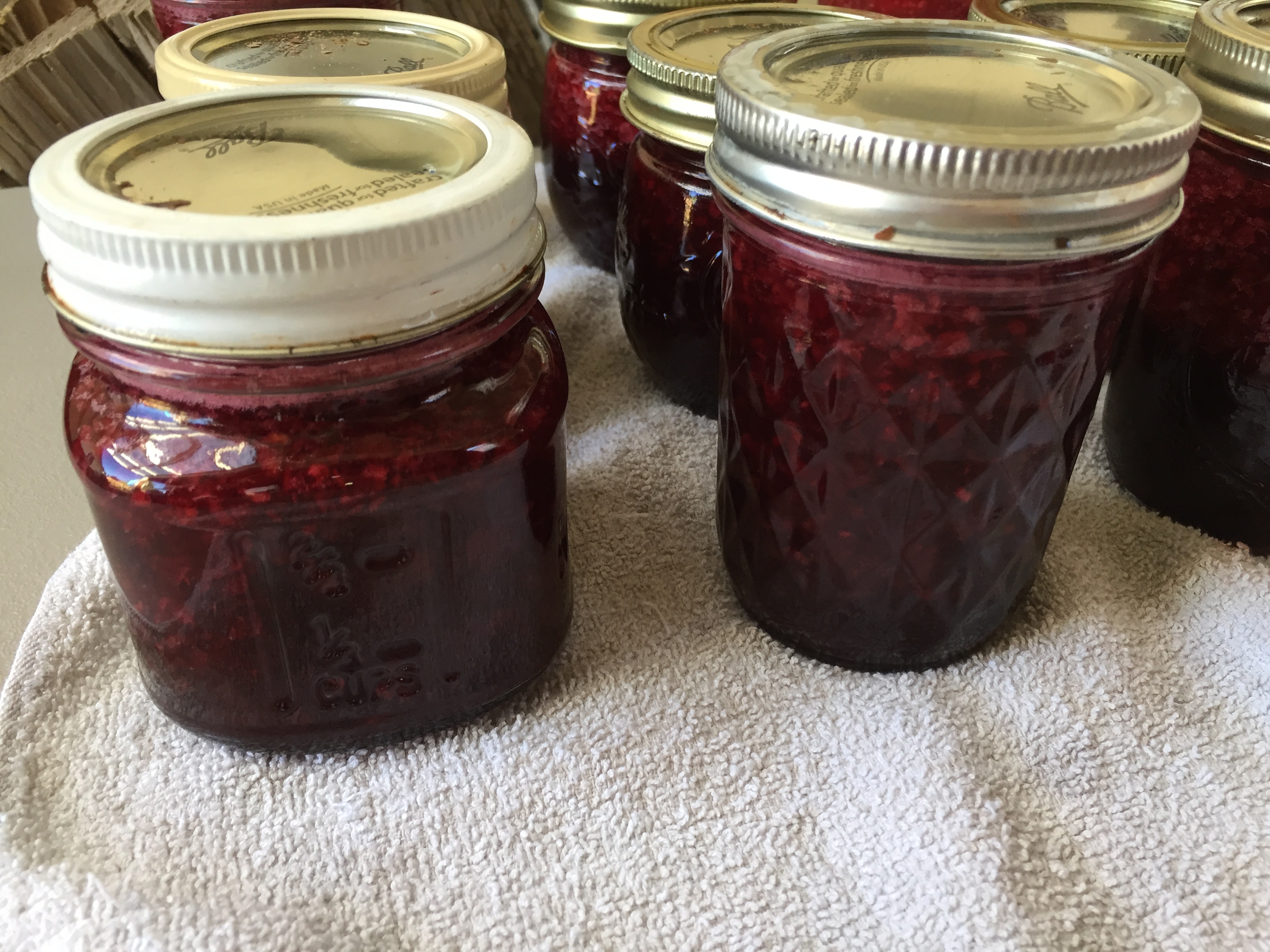 I made cherry jam for the first time. I used a mixture of dark and light sweet cherries for that.  I used a low-sugar recipe.
With all these projects, I finished off the pie cherries and light cherries, except for a few I kept out for eating fresh.
I used some of the dark ones, but there are quite a few left in the camper fridge.  I plan to pit and freeze those today.
I'm very excited to have so many cherries.   I'm only guessing, but I think it was between 40 and 50 pounds combined. We have been completely out for a while, so this will fill things back up nicely.