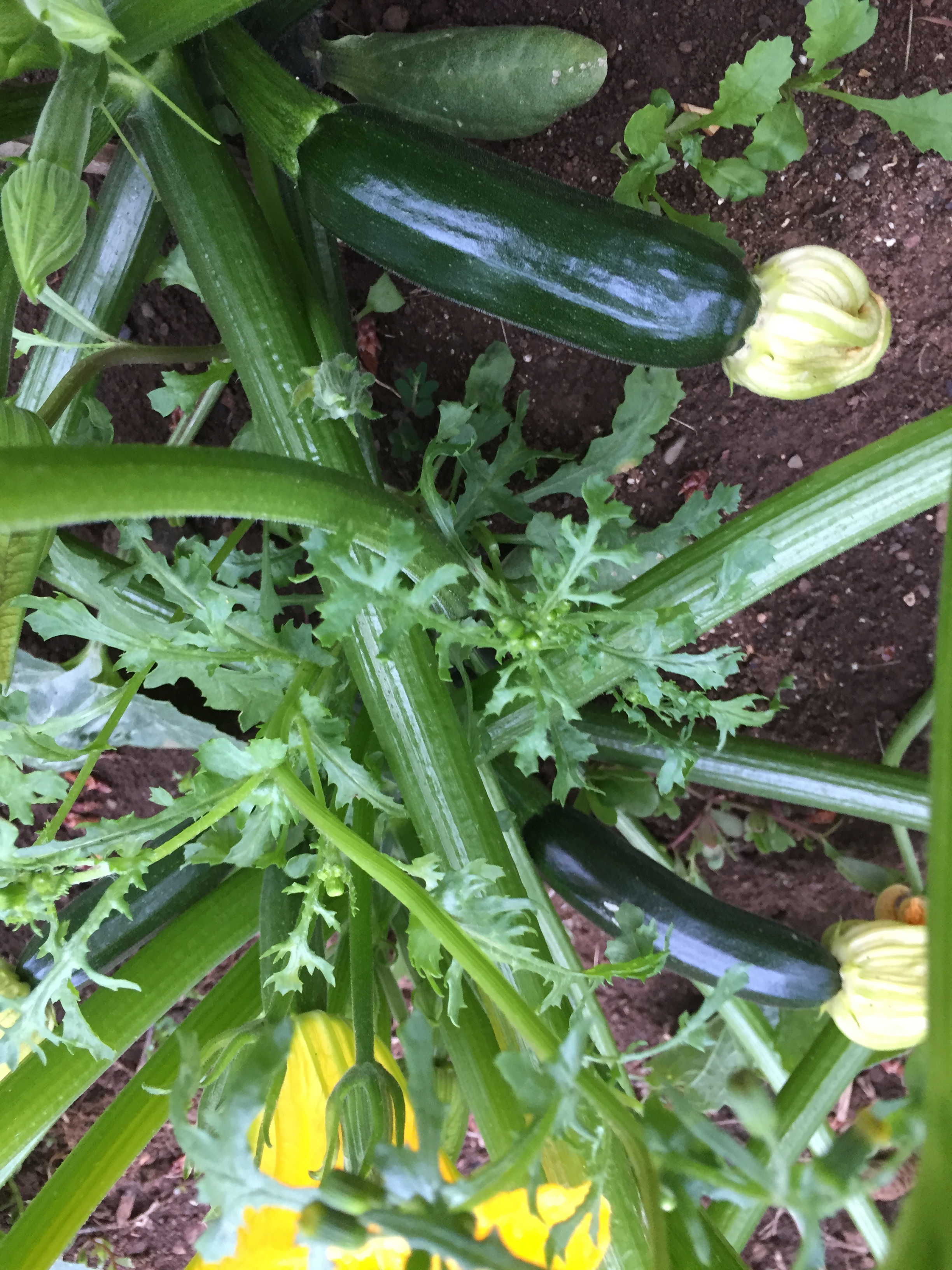 I'm so excited!  I picked the first zucchini, and stir-fried it up for dinner with a few snow peas, onion and celery.  There are 2 others that will be ripe soon.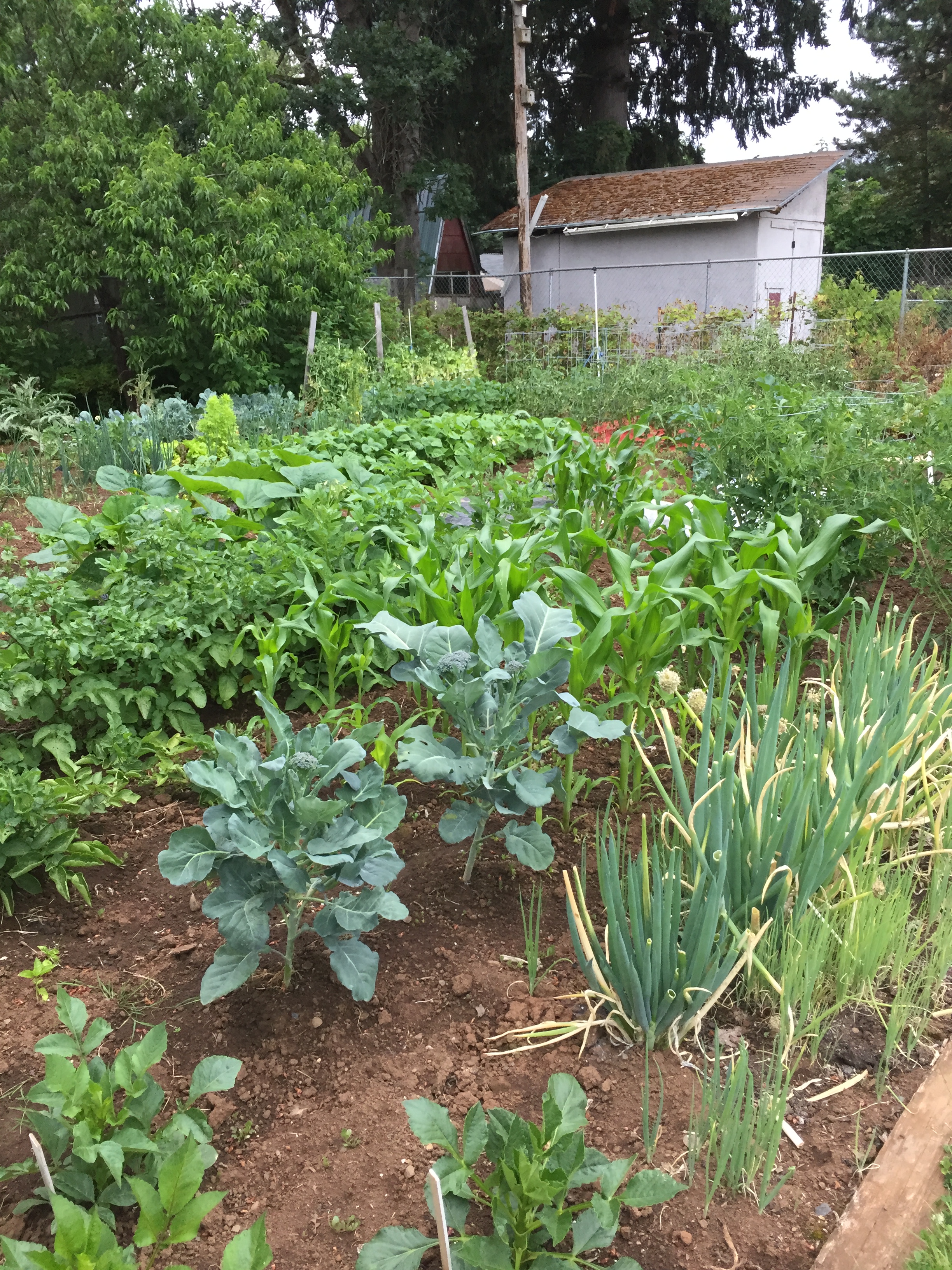 There is more broccoli to cut, beets that are close, the first planting of snow peas is almost done, and I've moved on to the 2nd planting of lettuce.  I have a lot of weeding and some re-planting to do for the next succession of lettuce, snow peas and may do a few more green beans for fresh eating into the fall months.  It takes about 2 months to get green beans to produce, so anything planted now will come ripe in the beginning of September.   So, I have time to grow a few more plantings of several items for fall eating, but I have to start planning for that now.  (Update:  I started working on this post on Tuesday, and yesterday I was able to re-seed a little lettuce here, a few snow peas there, and a few green bean plants.  The garden is pretty full!)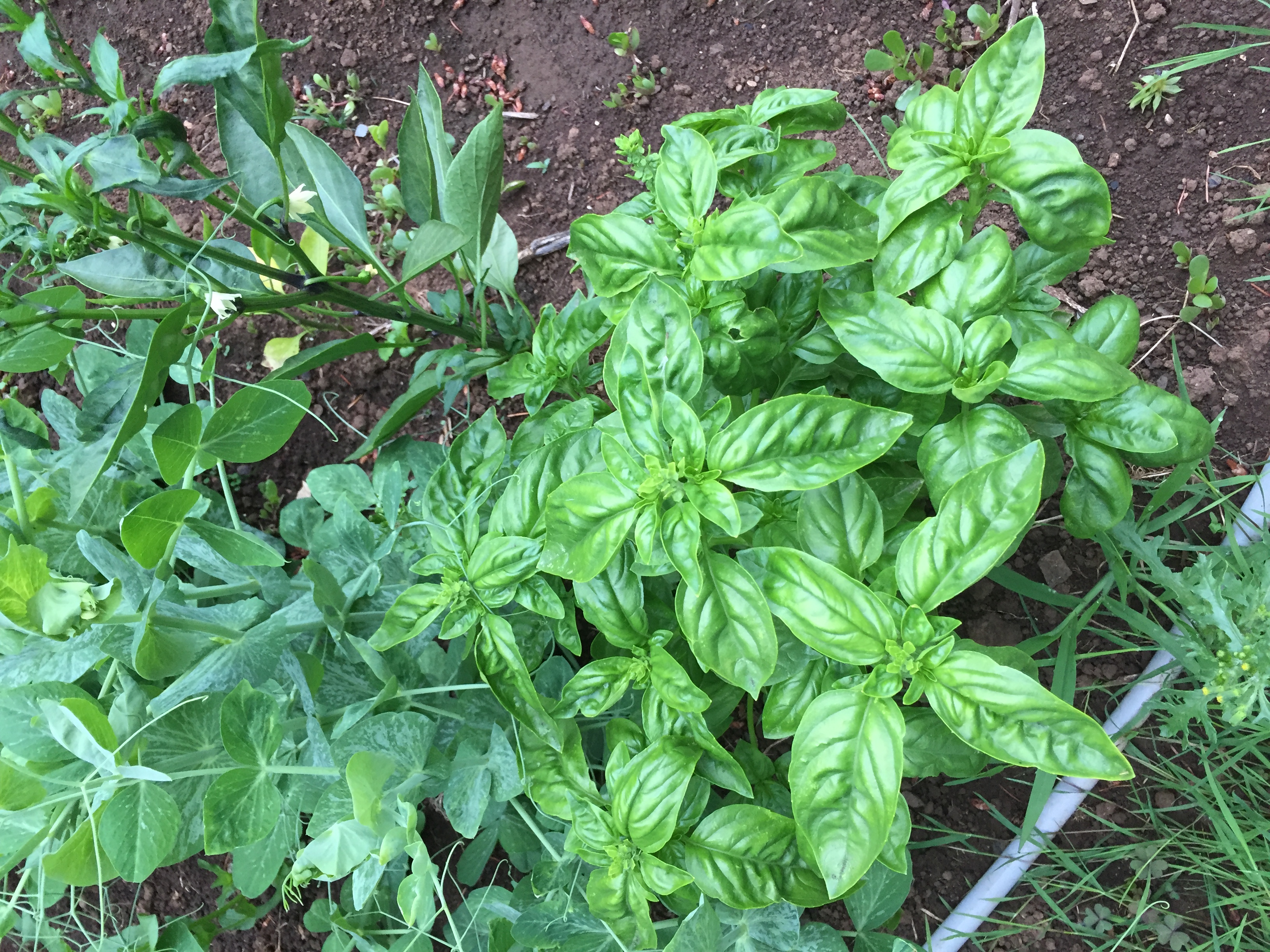 There are a lot of nice herbs.  I've been using them frequently this year.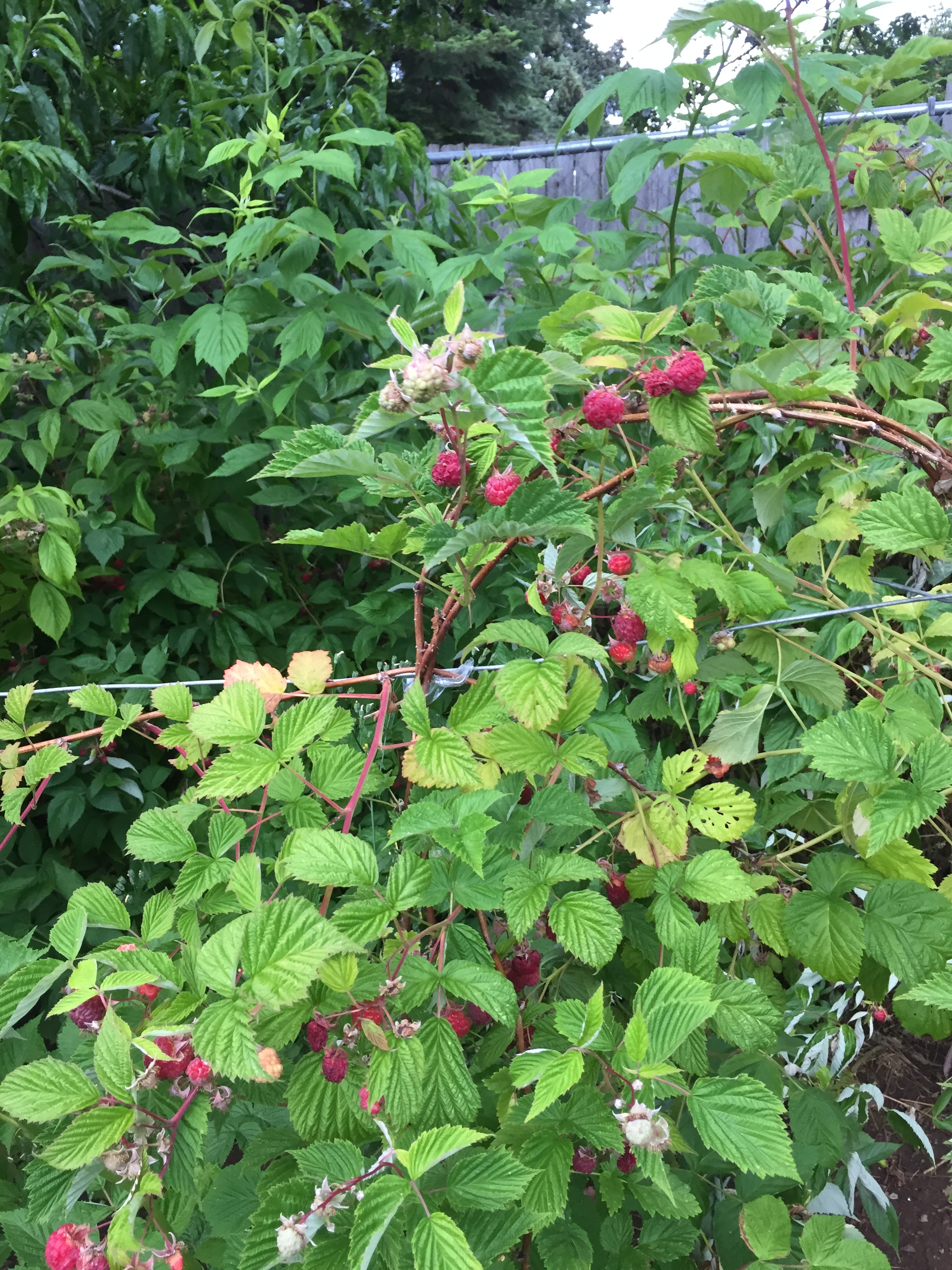 I've been picking raspberries, black (Marion) berries, blueberries, and a few strawberries.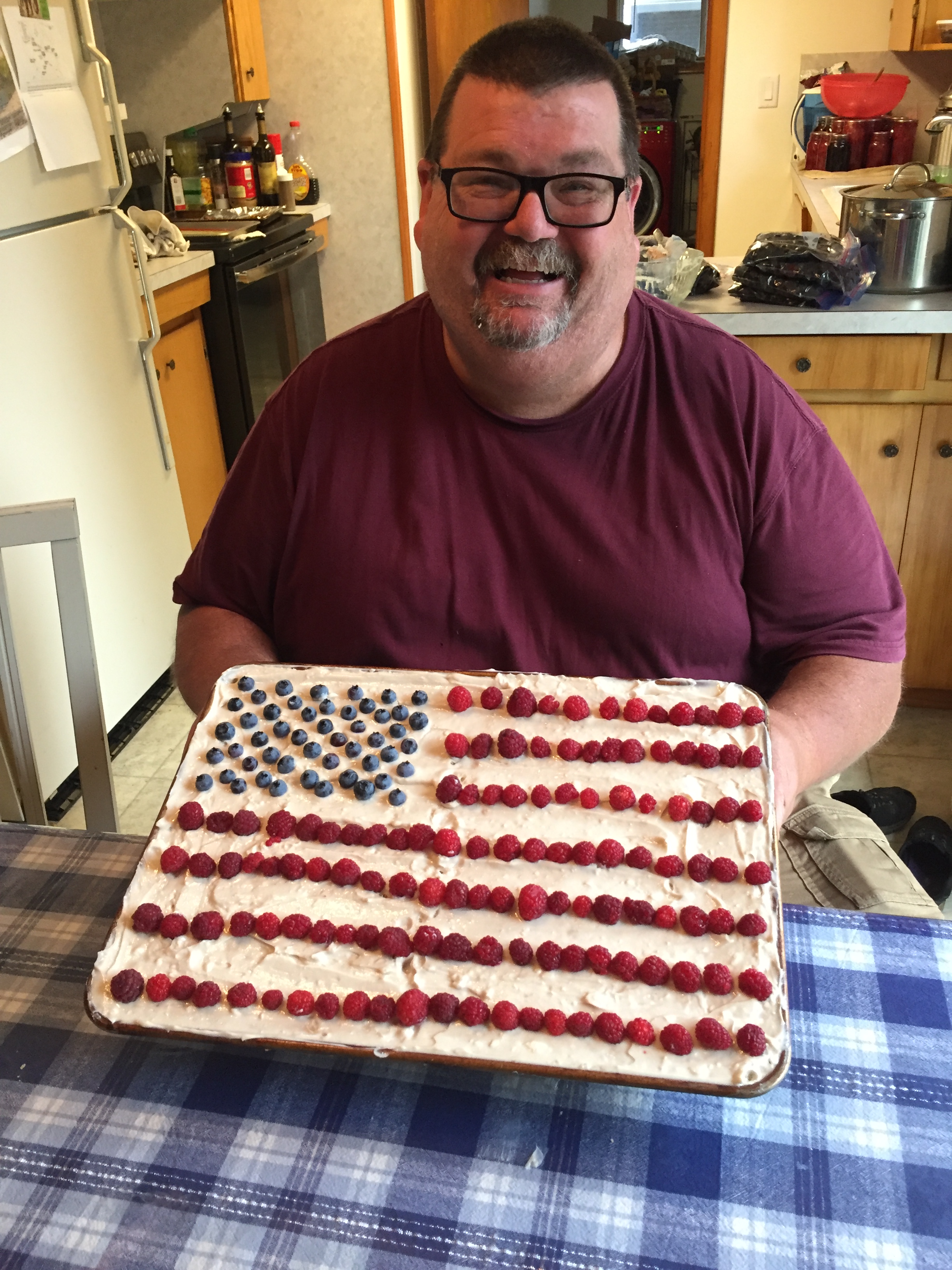 Rob and I have been freezing them all, except for the few we eat fresh.  He used some for this dessert for 4th of July.  We had my aunt, and my niece over, and had a very relaxing evening.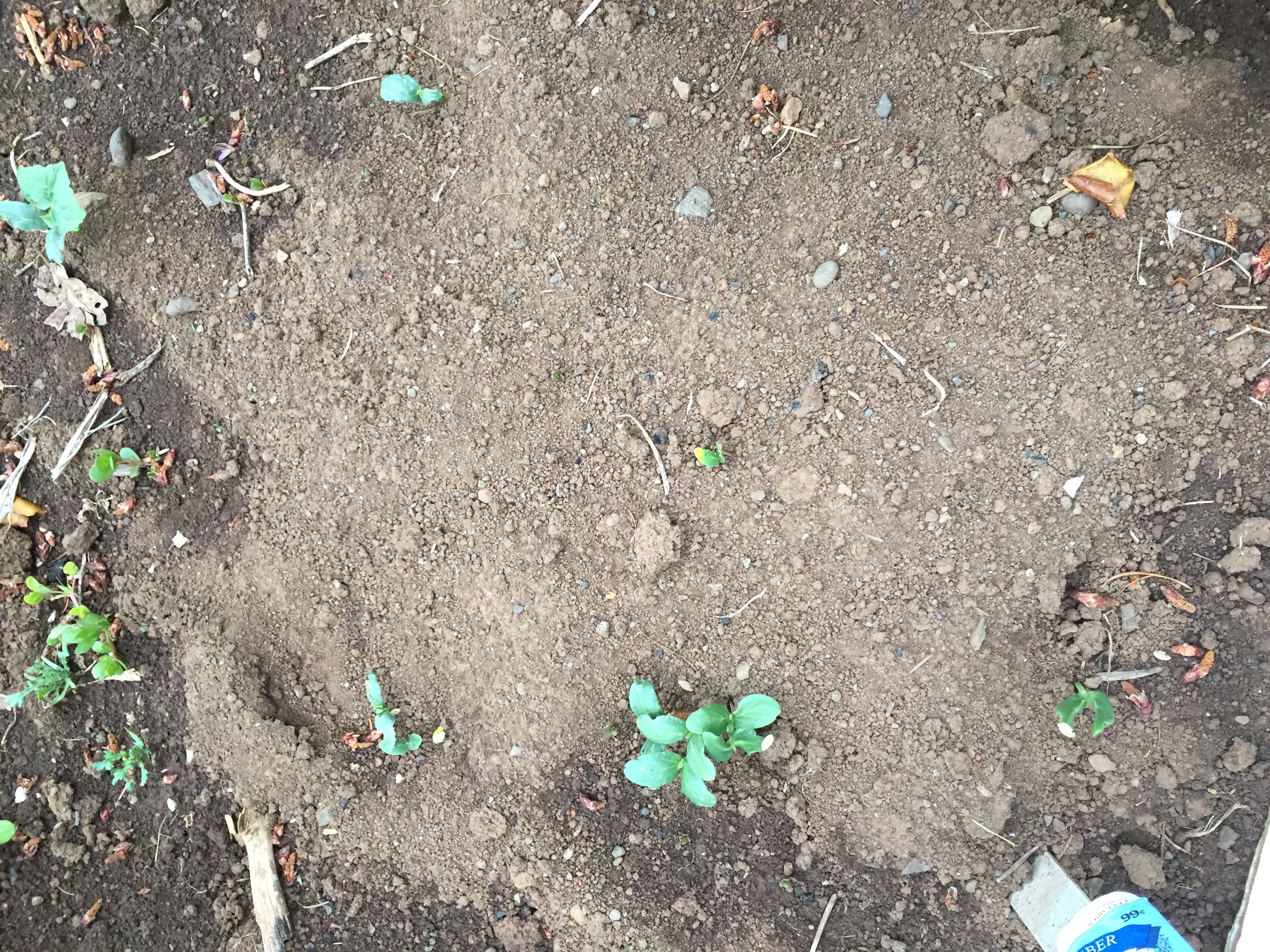 Jake's method of planting is working!  After 2 unsuccessful plantings of slicing cucumbers, I handed him a packet of seeds from the Dollar Store (25c) that were from years past and told him to go for it!  He planted them in a big clump, down the sides, buried extremely deep, and so forth.  We covered them up, and wow!  They came up:) So there will be slicing cucumbers after all, at least in August:). I may have to start marketing the "Jake Method of Planting."  I might make a fortune!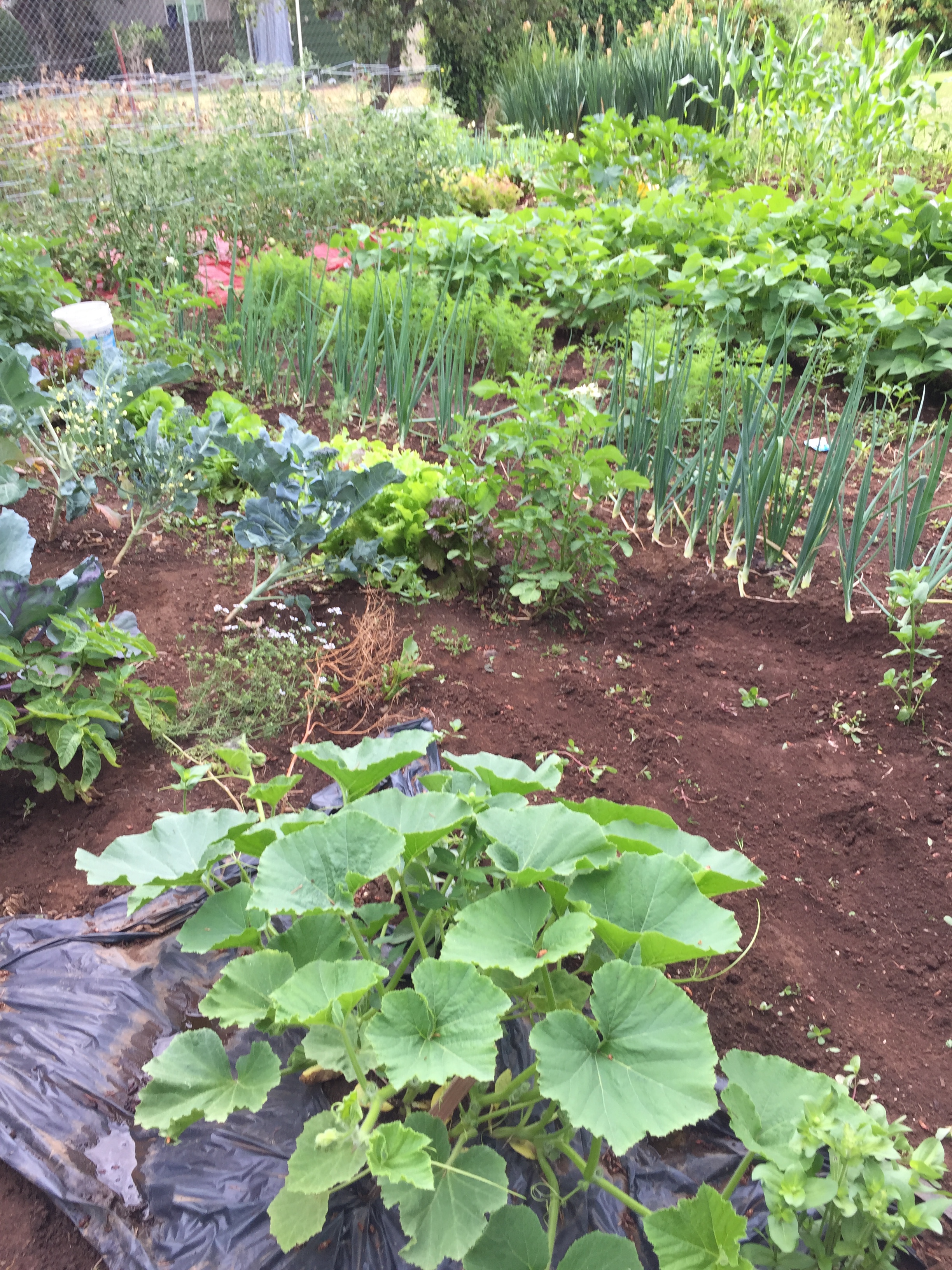 I'm not sure if you can see all the zinnias that came up volunteer at the edge of the Sweetmeat Squash bushes.  I just left them.  A spot of color in the middle of the squash?  Works for me:)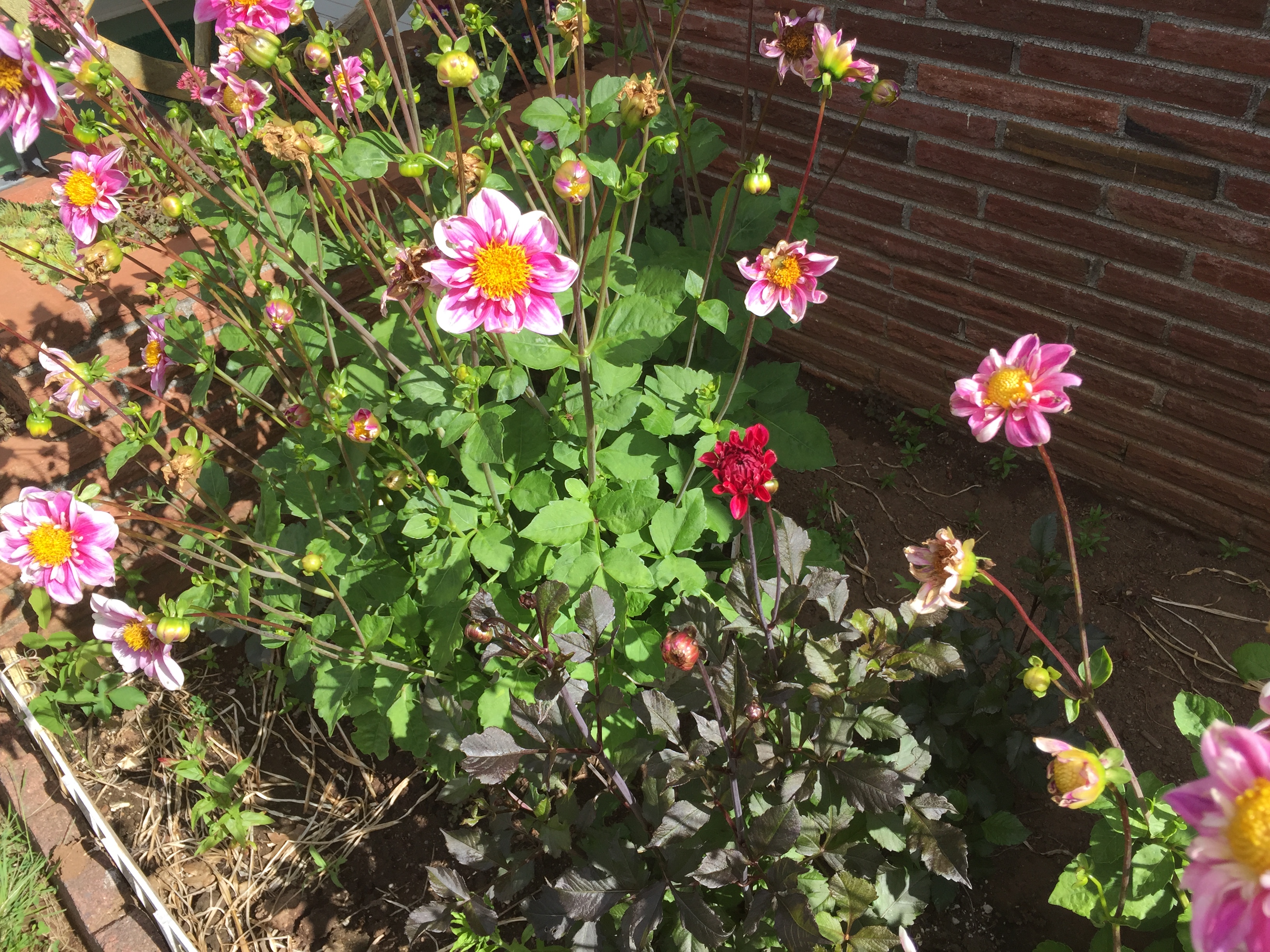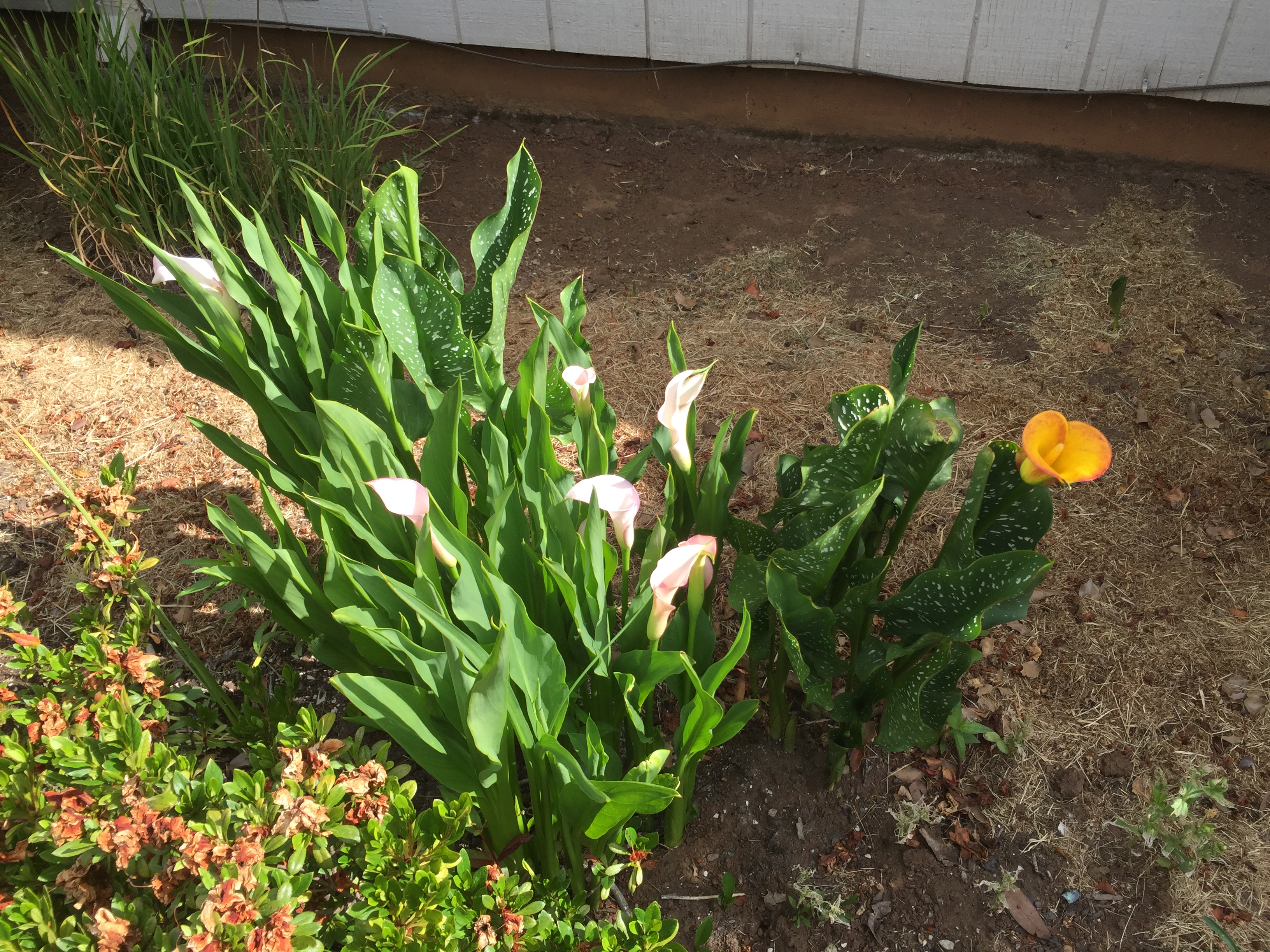 I've got some dahlias and calla lilies starting to bloom.  Frankly, I'd like a lot more flowers to bloom, so am waiting impatiently for my zinnia to get big enough.  I planted them from inexpensive seeds, and there are plenty.  It's just a matter of time.  Patsy also planted 3 more dahlias in the corner of the garden, and I'm eager to see what colors they turn out to be.  It's fun to be surprised sometimes:)