Every January, it's the same story around here. We have just enjoyed a wonderful holiday with lots of time with friends and family and quite a few treats and goodies and we are in the mood to pare down a little in the areas of eating and shopping. I think it's naturally that way for most people. This year was a little different. We did have a few treats, but so much less than in previous years. Rob is still slowly and steadily losing weight, and we don't have that over-stuffed feeling we've had in years' past. Still, I want to work on my usual practice of using items from my stockpile, so they can be rotated in future months. This is very important because if items slip to the back of the shelves they may go bad.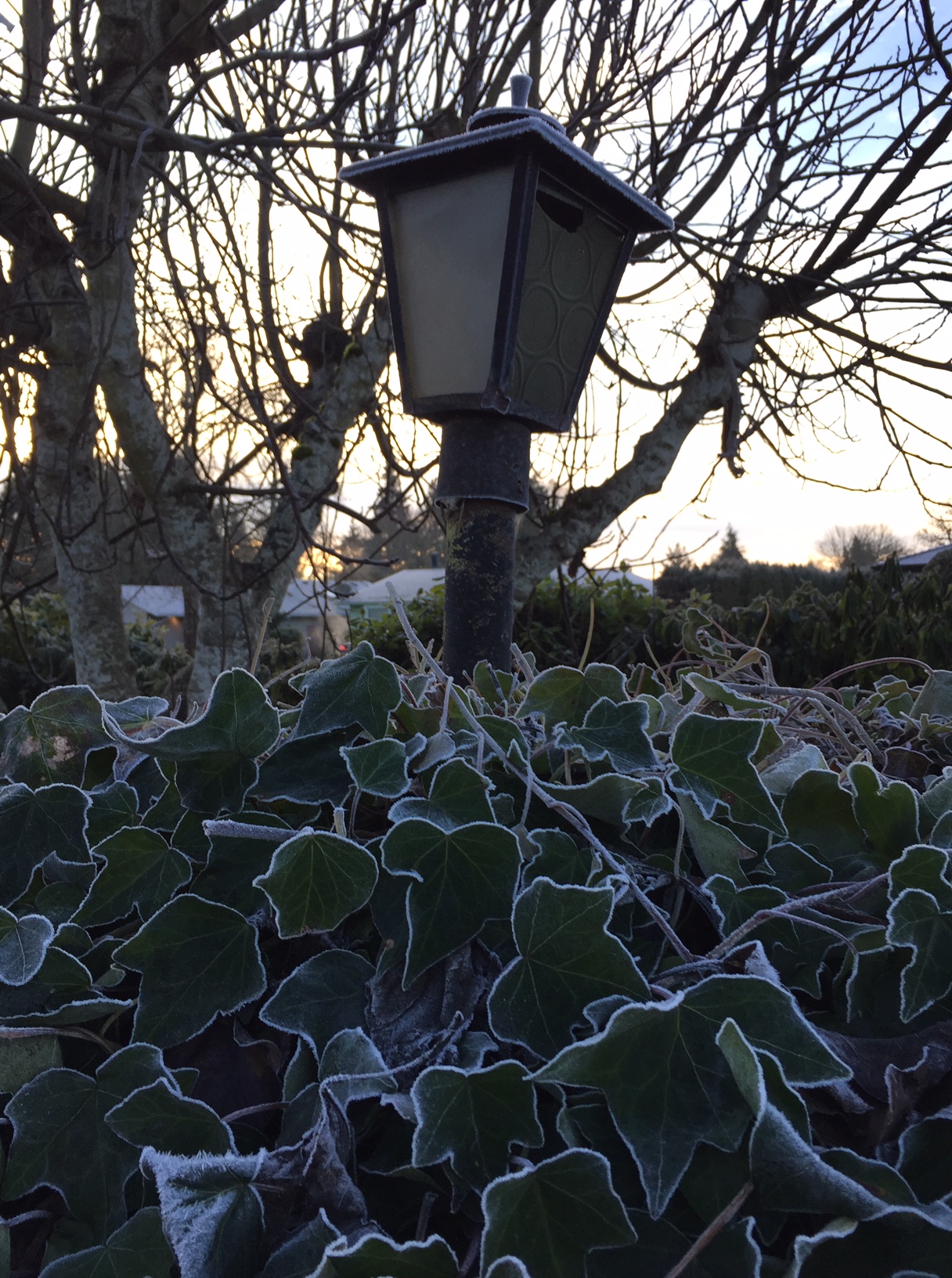 The garden is not producing right now, because it's rainy, cold and of course, muddy out there. So, it's a perfect time to use the food I worked so hard to preserve.
My stockpile has 3 main areas: The freezers, the home-canning cupboards and the pantry shelves. This month, I'd like to challenge myself to use as many items from each of those areas as I can in my daily meals. I plan to shop whenever I run out of things like dairy, eggs and produce. Although this is primarily an "use-it-up" challenge, I plan to easily stay within my grocery budget, and will use any extra money to fill any gaps I create during this challenge.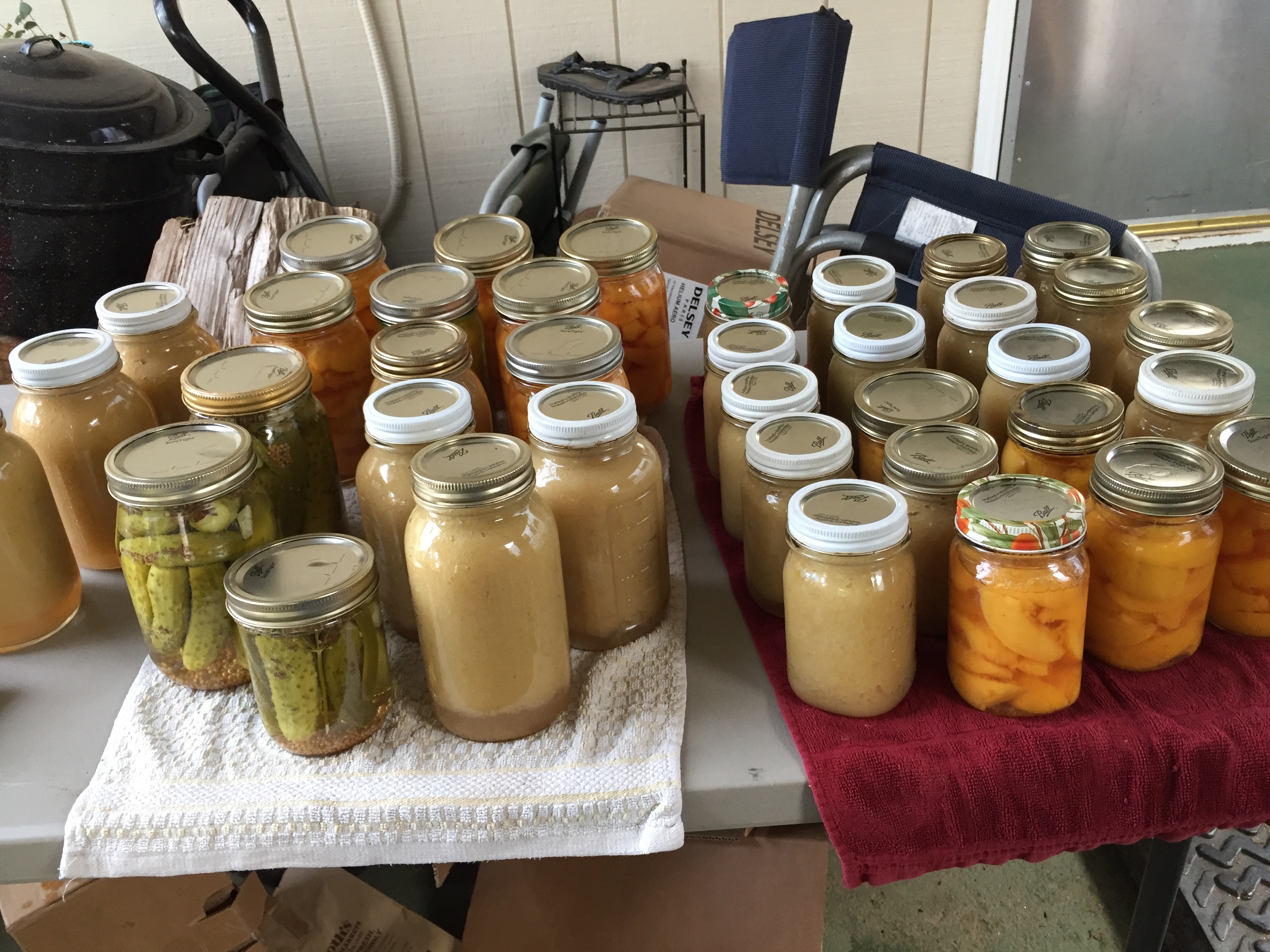 I plan to post once a week, showing some of the meals I created with what I had on hand. It's only January 4th, but I've already made several items.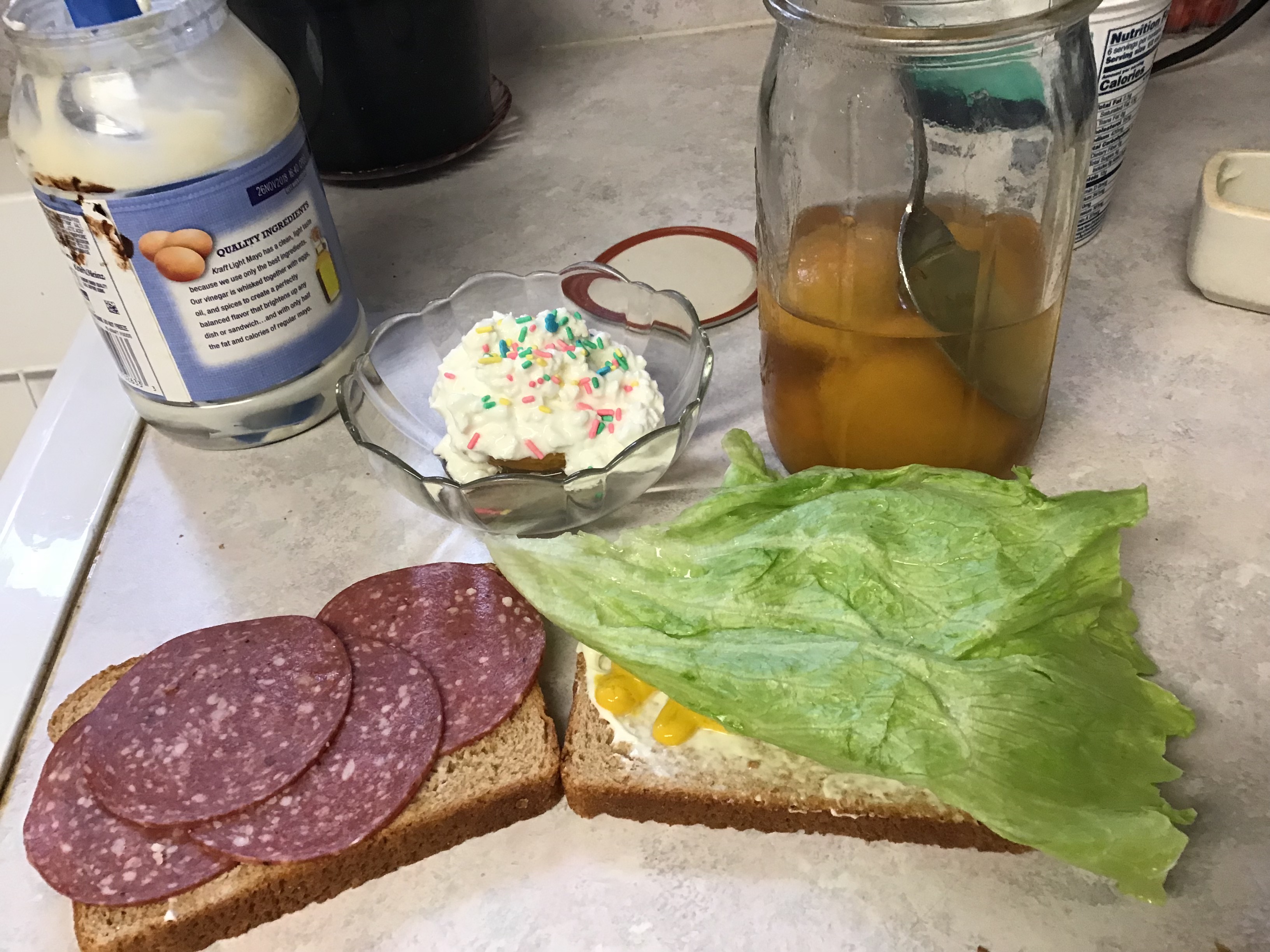 I used some cottage cheese on top of a peach half and sprinkled it with sprinkles to make it seem more festive for Patsy's lunch yesterday. I also found this summer sausage lurking in the back of the little freezer over the fridge, and pulled it out for sandwiches.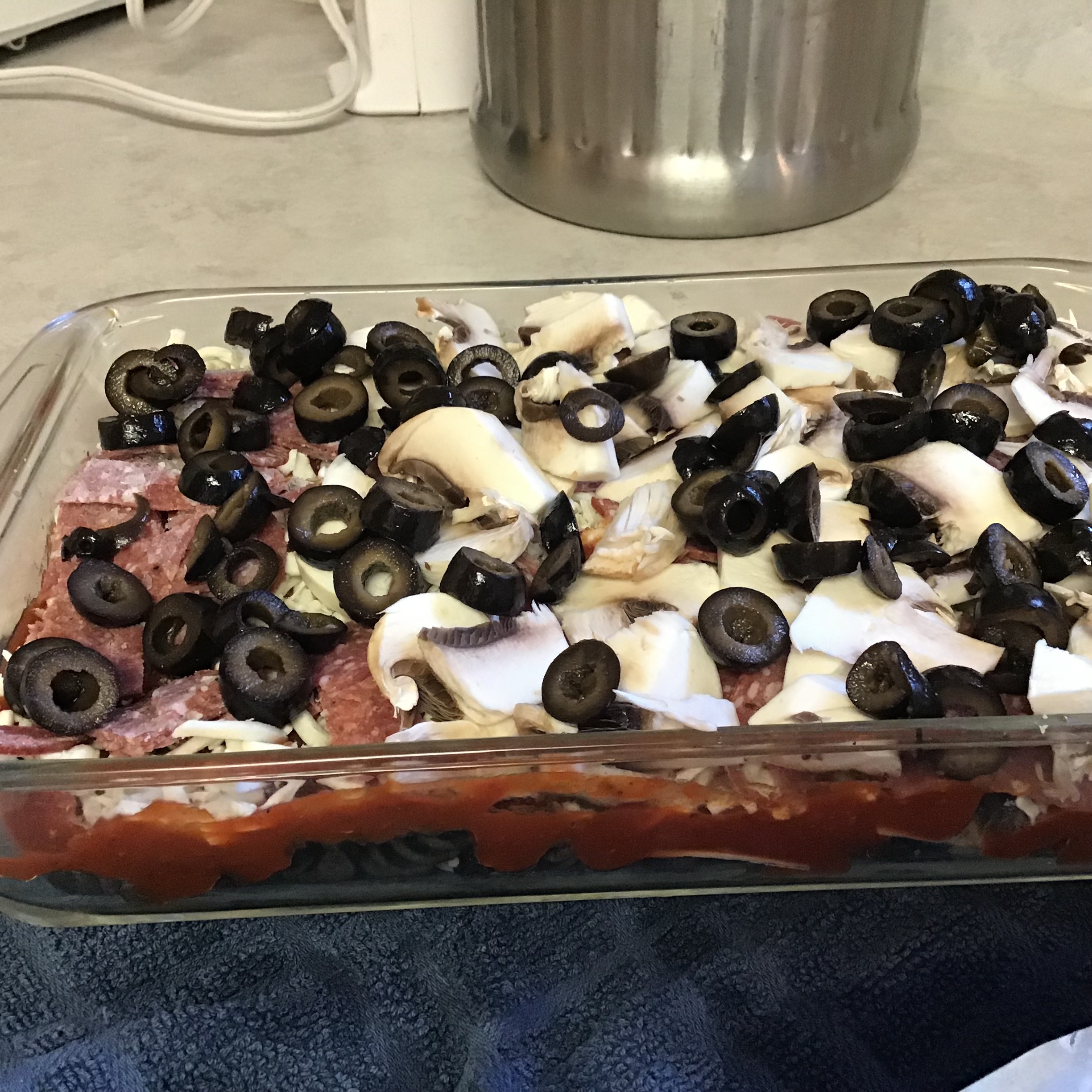 I also made this casserole with some of that same sausage. It has some black bean noodles on the bottom that were gifted to us for Christmas, the rest of some pizza sauce that was in the fridge, the last scrap of mozzarella from a bag found in the freezer, the sausage, mushrooms and olives. It was delicious!
I also made some soup from some frozen cauliflower, zucchini shreds and broccoli and a carton of home made turkey broth. I added an onion, cooked until soft, blended it with my stick blender, and added a tiny bit of 1/2 and 1/2 with a little sweet rice flour in it. It was simple and good.
I hope you come up with some good ideas to use your items up. If you do, please share with all of us. Who knows, maybe you have the perfect way to use up something someone else has an abundance of as well!