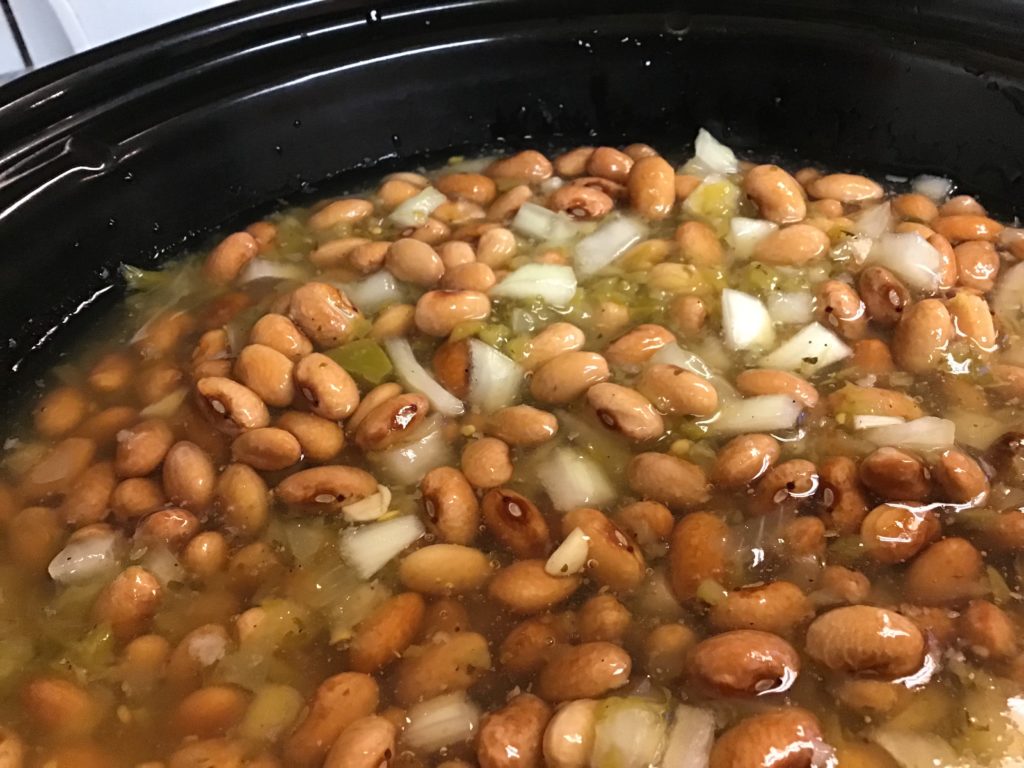 I went out to the garage, where most of my pantry storage lives, and brought in an ice cream bucket, 1/2 full of what I thought were pinto beans from the 50 pounds Rob bought last fall. Instead, they were pink beans. I seriously do not remember when I bought them, but I know it's been a long, long, long time. I determined they would be the focus of the challenge this week as it was time for them to go.
I soaked them over night and part of the next day. I hoped they were not so old they would not soften. They softened. Whew!
I made a crock pot full of southwestern beans for the college age group to eat on Tuesday night. It was our turn to cook the meal. I wasn't sure if young adults these days liked beans, but there were very few left in the bottom of a full crock pot. They were cooked with ham broth, salsa verde, and onion. I want to make it again soon, for our family, probably using pinto beans. They were that good!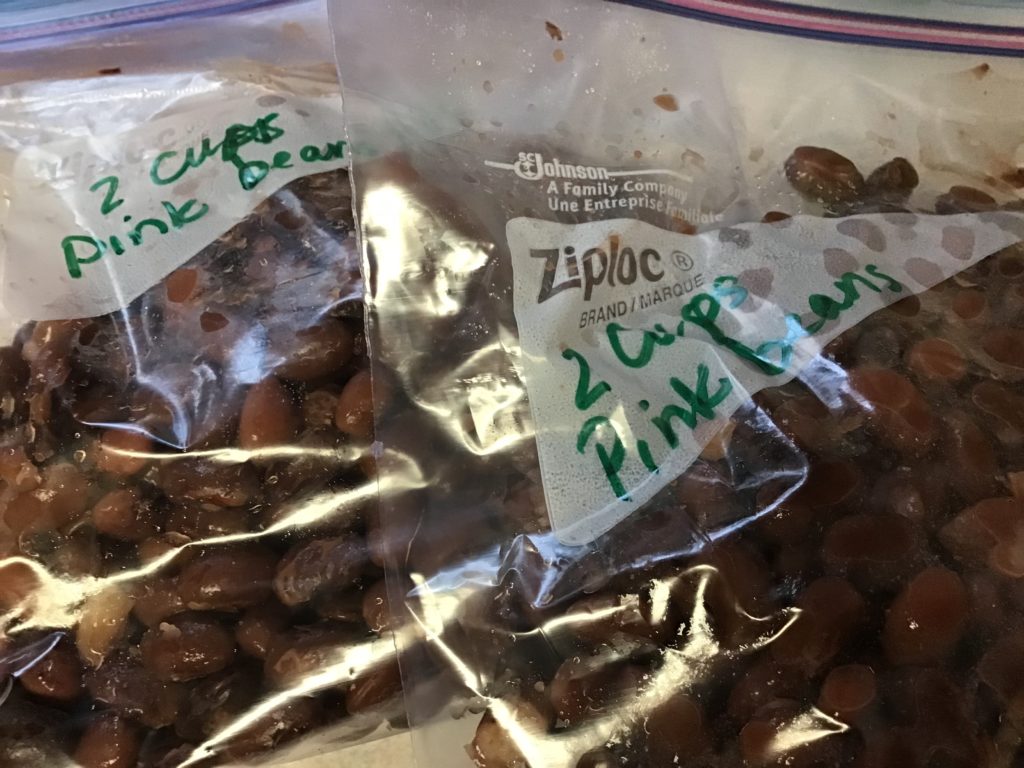 I cooked the rest of the beans with water and salt. I froze 2 packages for later.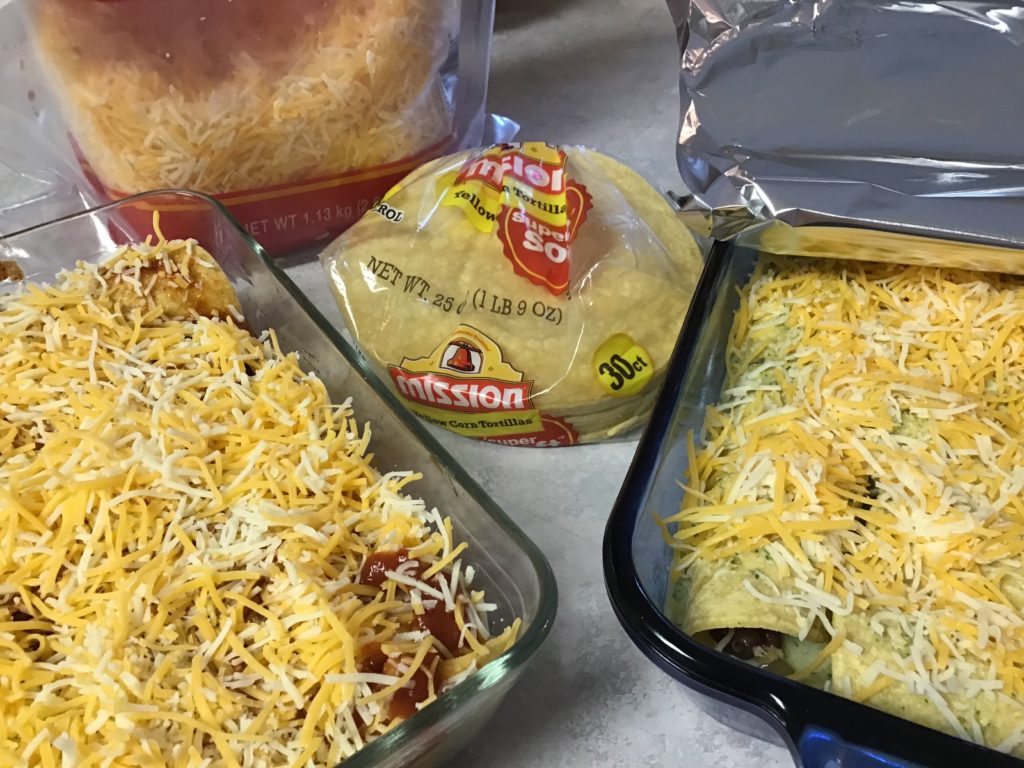 My purchases this week were from Costco. I bought Mexican cheese, a rotisserie chicken and 2 huge cans of peanuts. They were $6.50 (ish) and it was BOGO for free. In all, it was about $25. Otherwise, I'm still using things from the fridge, cupboard, home-canning, freezer, etc.
Some corn tortillas were way in the back of the fridge. I pulled them out. I made 2 pans of enchiladas. One was using frozen poblano peppers from 2015 (yikes!) and some cilantro, 1/2 and 1/2, onion and garlic made into a sauce. I got the recipe from the current Rachel Ray magazine and changed it a little to fit what I had on hand. I added some of the chicken from Costco and used the Mexican cheese. I also used beans in there. In the second pan of enchiladas I used the same filling, but used the enchilada sauce I canned last summer. I froze that one for another day. Its pretty small, and will be just right for Rob and Patsy to quickly warm up one evening while I'm still at work.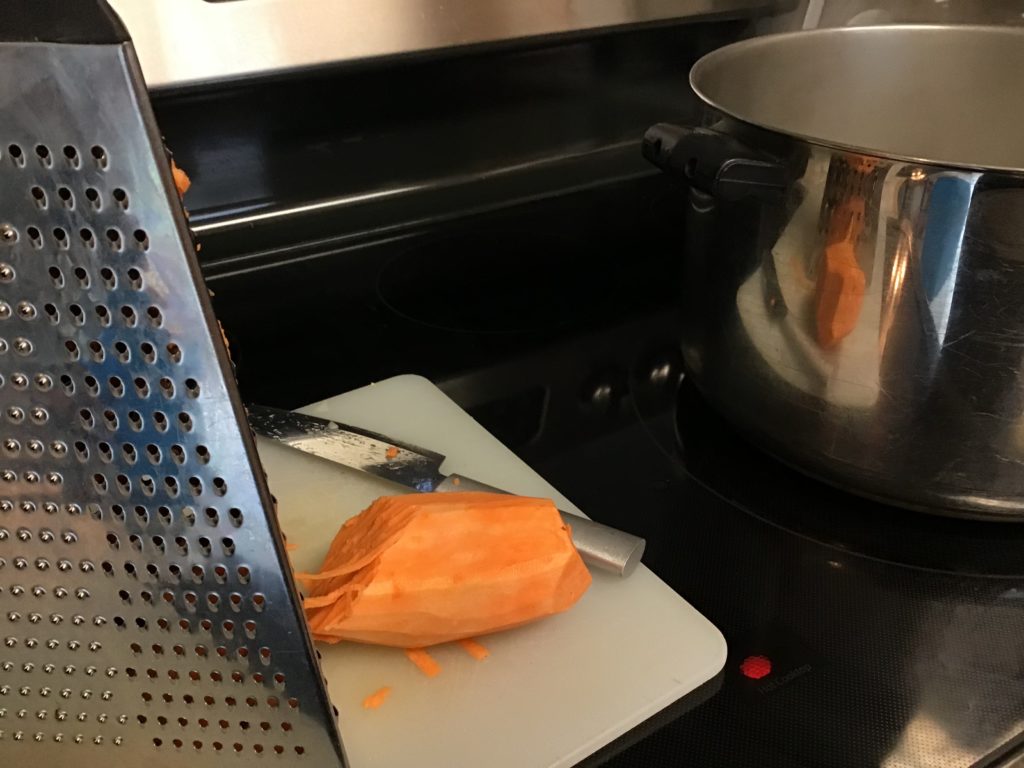 Another thing I made from those beans was a chili that also used some of that rotisserie chicken, plus a sweet potato that has been lurking under the sink since Thanksgiving. When it was grated into the chili, it looked like cheese in there, but neither my mother or I could really taste much flavor from it. Regardless, it was healthy, and the recipe tasted good.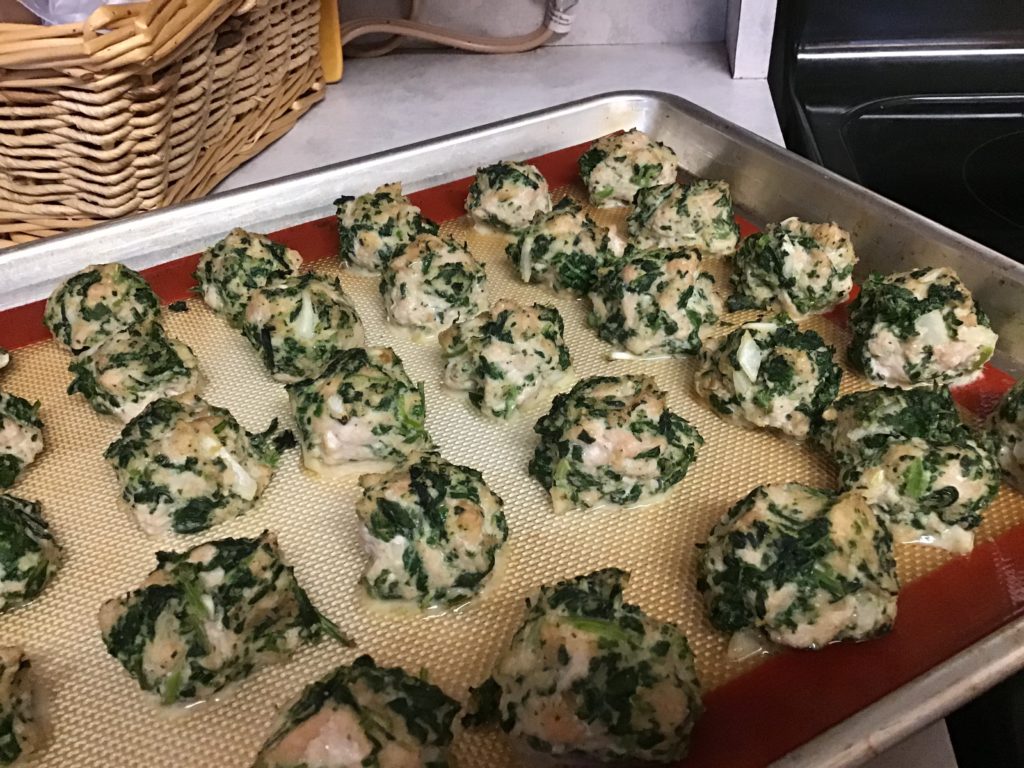 I used some frozen spinach that was put into my freezer last year to make turkey-spinach meatballs. We are having a family gathering tomorrow, and I want to serve meatballs. I was also able to use some gluten-free bread crumbs that had been frozen sometime in the past and stuffed into the little freezer.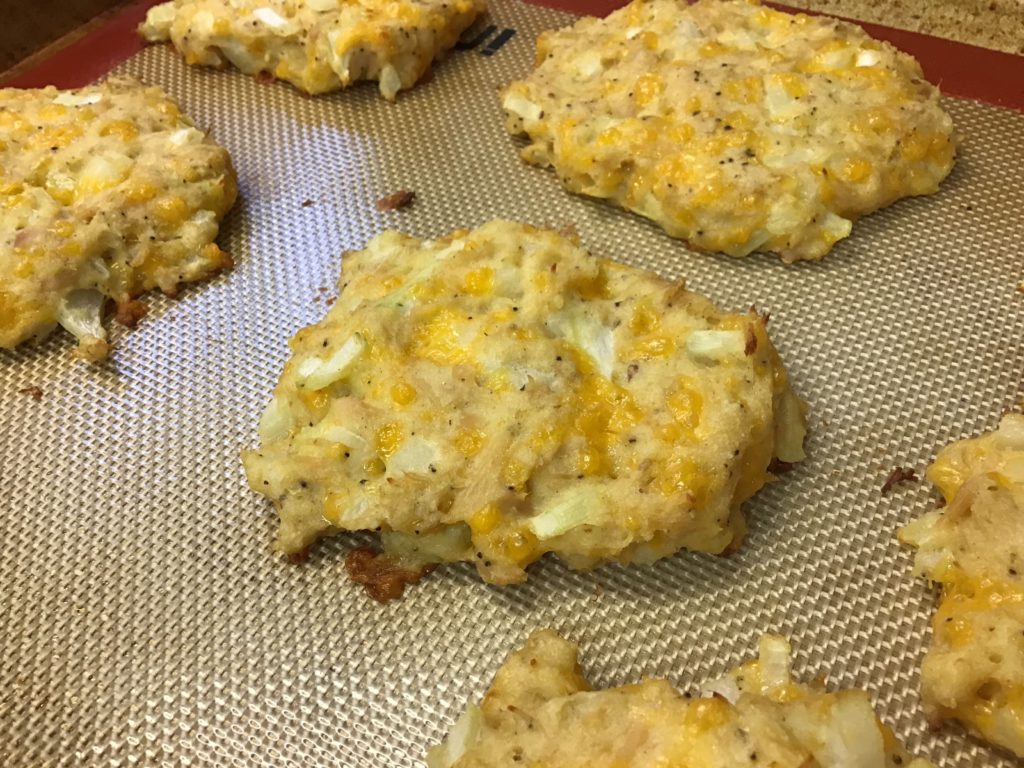 Rob made some tuna cakes. He used more of those breadcrumbs, some onion, a little of the cheese, 1 Tablespoon of lite mayo, salt and pepper. Then he baked them for about 20 minutes. They were really tasty little cakes. We are eating lots and lots of salads these days, and these went well with his salad today at lunch.
I am very pleased with how this challenge is going. I'm finally finding a little space in my kitchen freezer and things are no longer falling out onto my feet when I open it. There's even a little space opening up in some of the outside freezers! Even though it was gross, I finally used enough things from the refrigerator to be able to really see the terrible mess it was. I had a feeling it was bad, but this surpassed all expectations. It's clean now, and that's a good feeling!
I have been using any extra grocery budget money for non-food items I need, like vitamins, shampoo and things like that, and am easily staying within the amount I want to spend. How's it going for you?