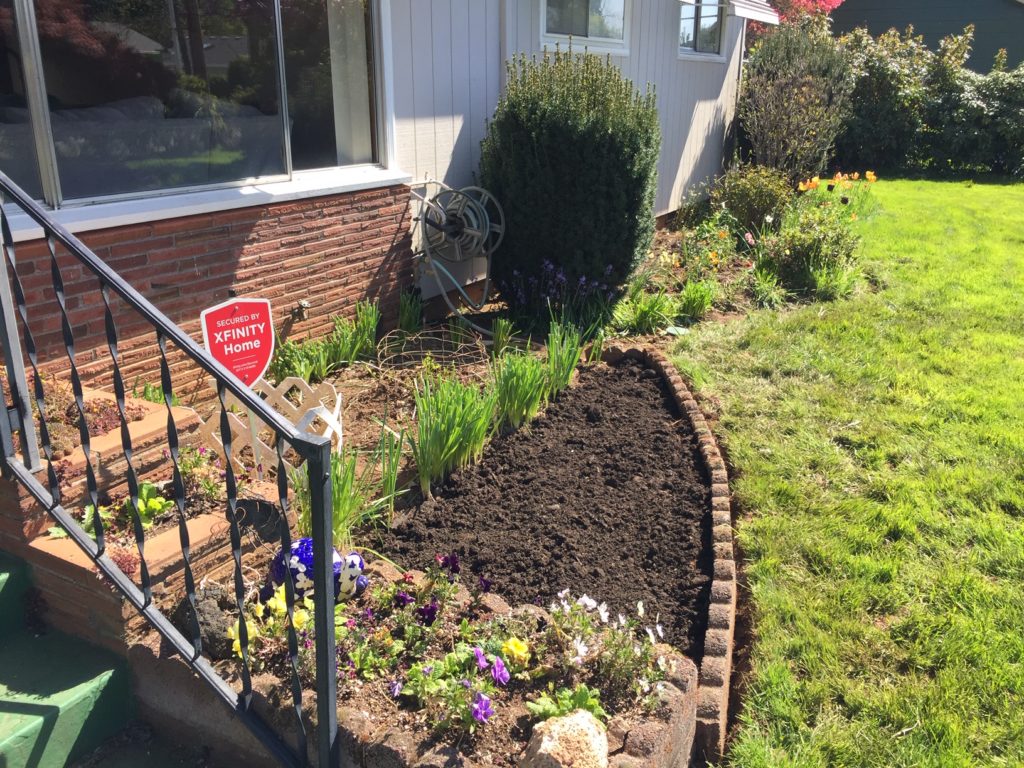 This is my finished project, by my front steps. It was a pretty big project, so it took me a few days to get it done.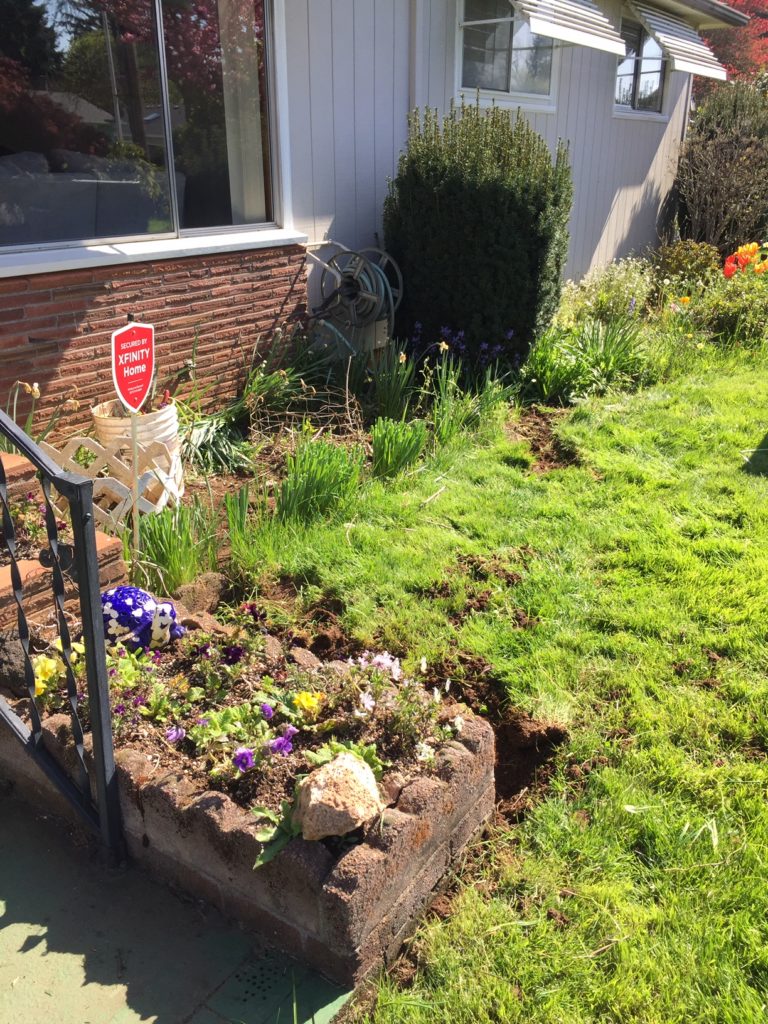 I was having trouble mowing the lawn. No matter how hard I tried, I couldn't get into the corner. I decided to enlarge the flowerbed. I also had a LOT of weeding to do. This photo was taken AFTER I did a bunch. Seriously.
So far, I've dug up the lawn, moved the edging pieces forward to frame the new portion, weeded down part way along the house, added some dirt to the new portion, and transplanted a few orange flowers that came up in the garden where my nephew, Jake, had his row of flowers last summer. I also put some compost on the dahlias that come up every year in the back by the house. I plan to weed further along the house, plant some flowers in the new portion, and dig out the edging all the way down to the end.
I have to confess, I'm a little stiff and sore, but now that the weather has turned nice, I think I will soon toughen up as I get out there more. I do love the process, the exercise, and the way it looks when I'm done, so that's my motivation! Rob's out of town, on a retreat with one of his friends, so I have more inside work to do for a few days. I guess I need to appreciate him even more than I do–there's nothing like his absence to show me all the little things he does….