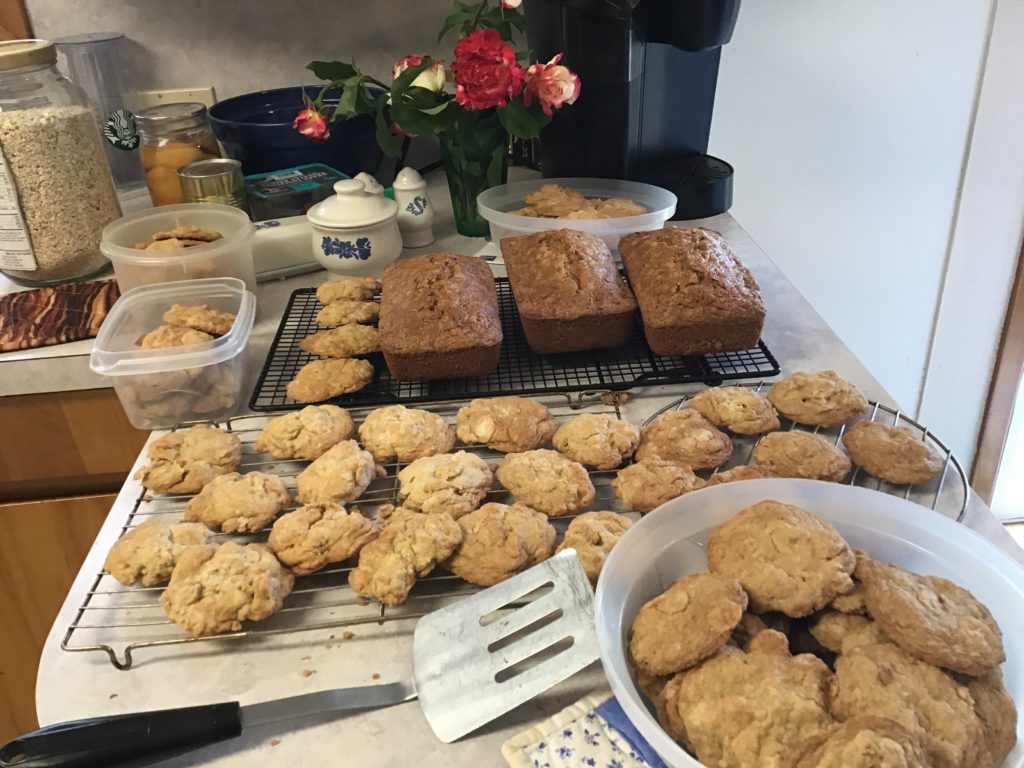 We have a lot of picnics planned in the near future. The weather has been getting nicer and nicer and there are a lot of fun activities planned.
I decided to make my life easier by planning ahead for these picnics.
First, I went to Winco and purchased a bag full of munchy, yummy and non-perishable snacks. My criteria was simple: They had to be inexpensive or on a good sale, and be something I thought some of the kids would eat. I got little boxes of raisins using Ibotta rebates to bring the cost down. I got Lay's chips in a tube so they wouldn't crush and Winco chips for another time, since they were only around $1.50/bag. I put this bag in a safe place so the goodies would be there for the picnics.
Then, I had a baking day. I made many containers of cookies and several loaves of zucchini bread from frozen zucchini from the garden. I froze these items in containers that would be easy to grab when packing the picnic. I actually have a couple other items that I want to make and freeze when I get the time.
Finally, I went to Fred Meyers and got 4 boxes of soda on the 4/$10 sale.
I will make sandwiches, pack baby carrots, and whatever else I feel like on the day of the picnic and then grab items from these stashed items to make up the rest. Since these picnics are with various kids, they each like what they like, so I'll pack accordingly.
We have a picnic tomorrow–we are taking Patsy, our adult son, Anthony, Allison (the love of his life), and our niece, Michaela, bowling. Then, we will go to a park and eat. It should be a lot of fun as long as I remember lots of peanut butter sandwiches:)