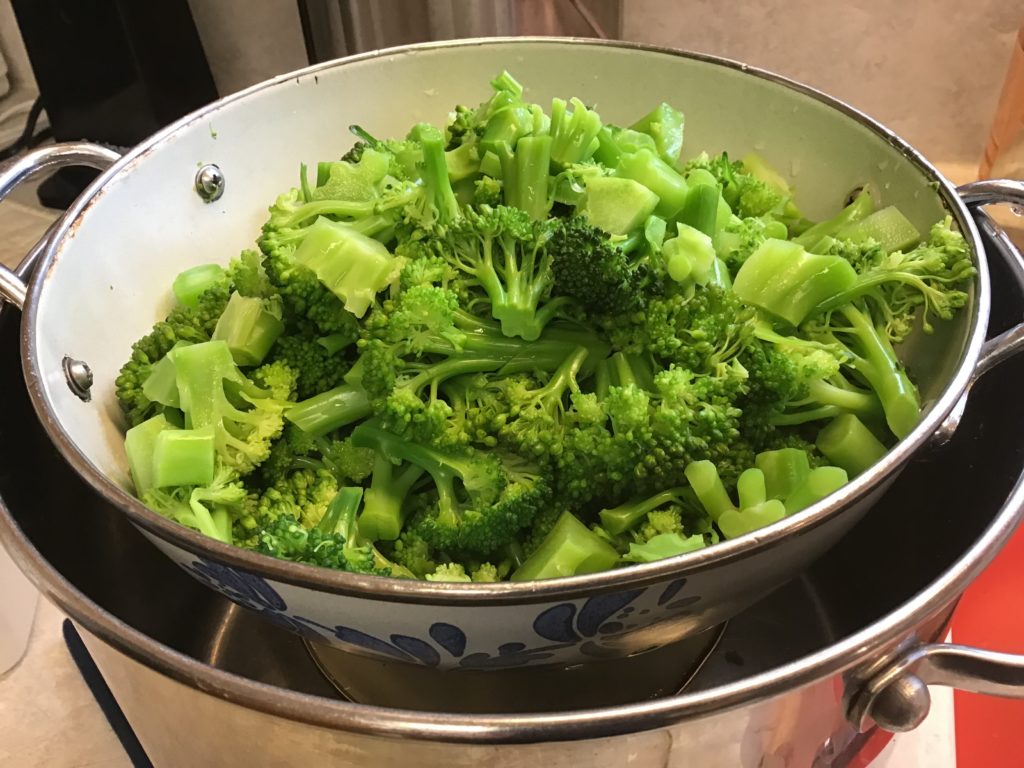 One of the ways I keep my freezer stocked is to freeze any garden produce we don't eat fresh. I try to slip some preserving into most days at this time of year, whenever I have excess. We did eat the first head that ripened, but I knew we would enjoy some next winter. This year, the broccoli is growing much better than it did last year, so I am delighted. I grow Hybrid Broccoli Blend from Territorial Seeds. The heads of broccoli get ripe at different times, because it is a mixture of varieties.
Last evening, I cut the ones that were ready, washed them very well and put them in the fridge to wait until this morning. It would have been better to process them immediately for the ultimate freshness, but it was getting late, I was tired……..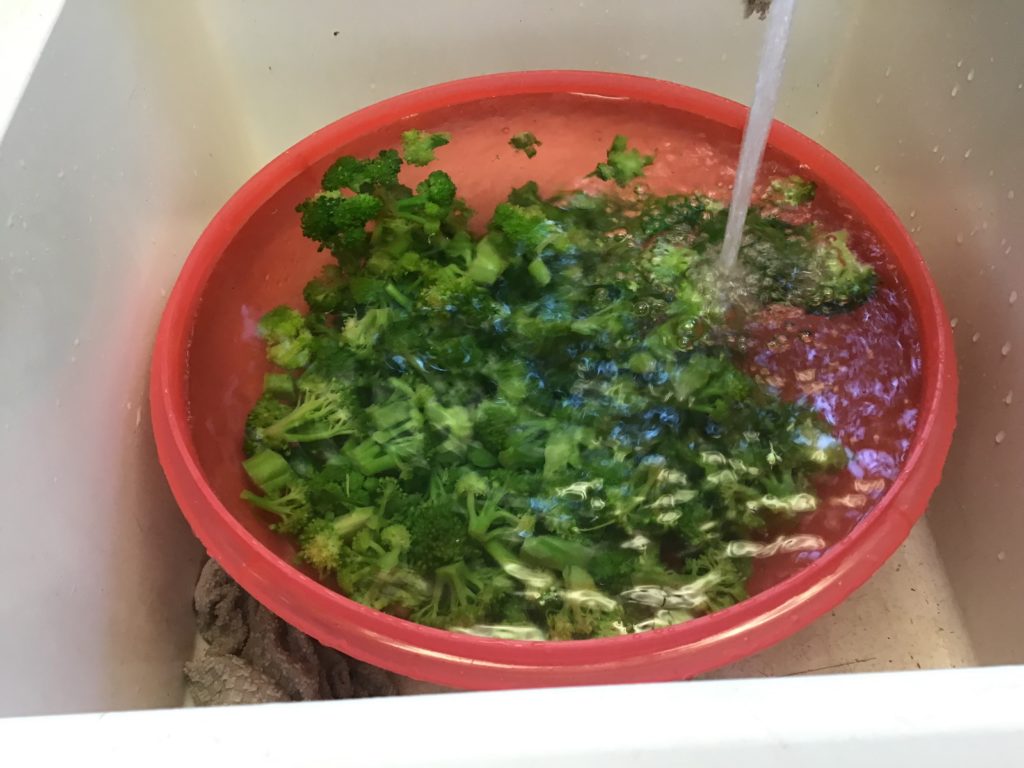 This morning, I cut them into pieces, looking carefully for any critters that had escaped the bath of the night before (I didn't find much, thank goodness), and blanched them for 3 minutes in a pot of boiling water. I scooped the blanched pieces out of the boiling pot with a hand-held strainer and put them into cold water.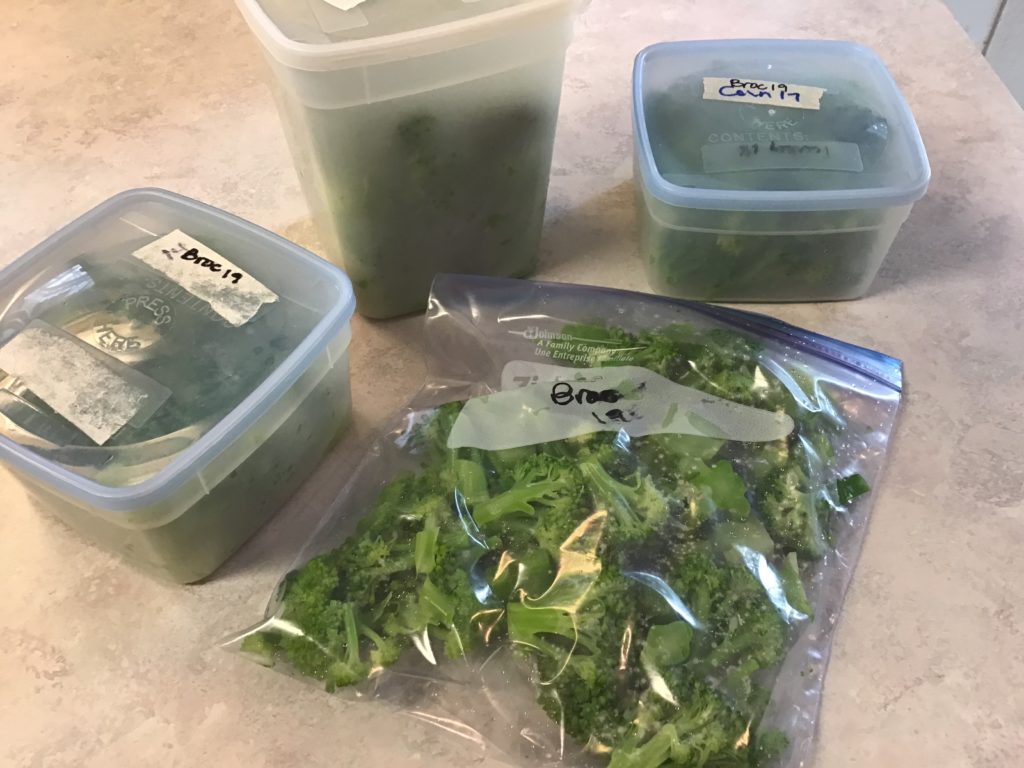 By the time I had eaten my breakfast, they were cool and I put them into the collandar to drain, then into cartons and a baggie.
I got 2 pints, a quart and the last bit in a baggie. I will use these for broccoli soup, broccoli on a plate with parmesan cheese, and an occasional stir-fry. I will be getting more from the bushes that have not headed yet, and then from the side-shoots that will grow after I cut the main head. It's going to be nice to have some variety in my vegetable department next winter!