Rob was super blessed to hold not only 1 tiny baby, but 2 tiny babies today! I never stop marveling at tiny babies. So precious, and such a gift from God. This precious babe has been hanging around my sister's house a lot while Mommy and Daddy crash on the couch for a little bit while everybody in the house takes turns holding her. That's what life is all about, isn't it? Her daddy is like a son to my sister and brother-in-law, but I just can't wrap my brain around my sister as a….. grandma? But, I guess if I can be one, she can, too. I'm so glad she shares:). We feel blessed.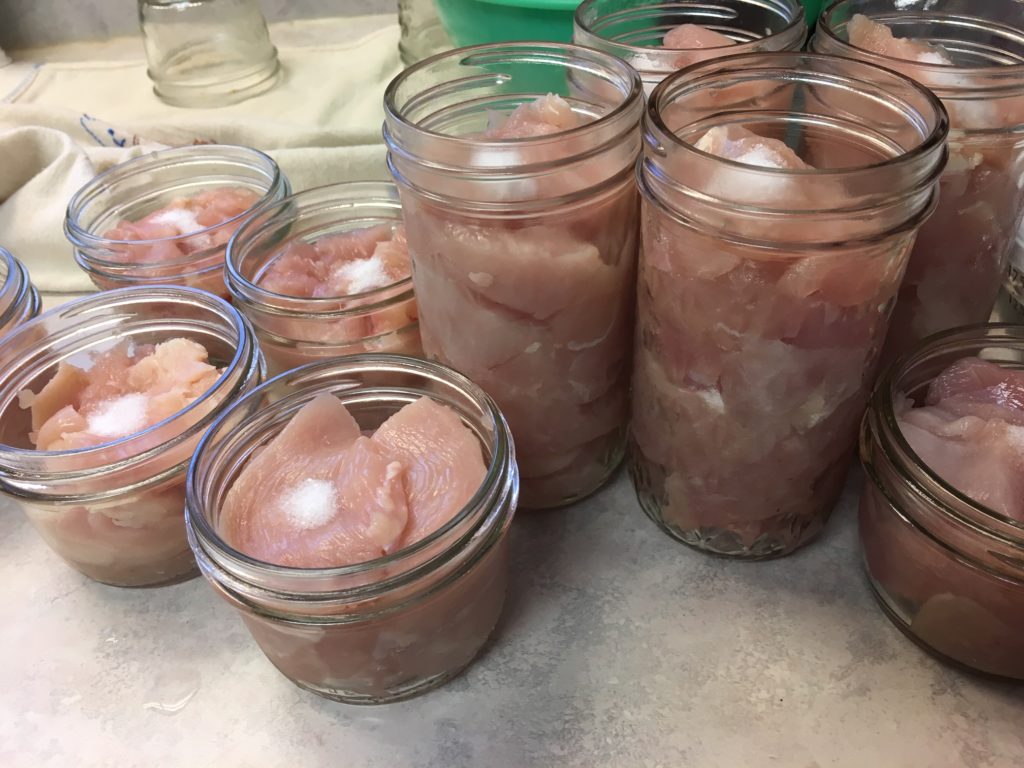 We canned chicken and broth. At 89c/lb, the price could not be beat. We canned more tuna than we needed last summer. We found that Rob likes canned chicken on his salads in addition to the tuna. We decided to just do a batch of chicken and use up the rest of the tuna, then can more tuna next summer. Tuna varies in price, but often is around $3.50/lb., so this a way to get him variety while saving money.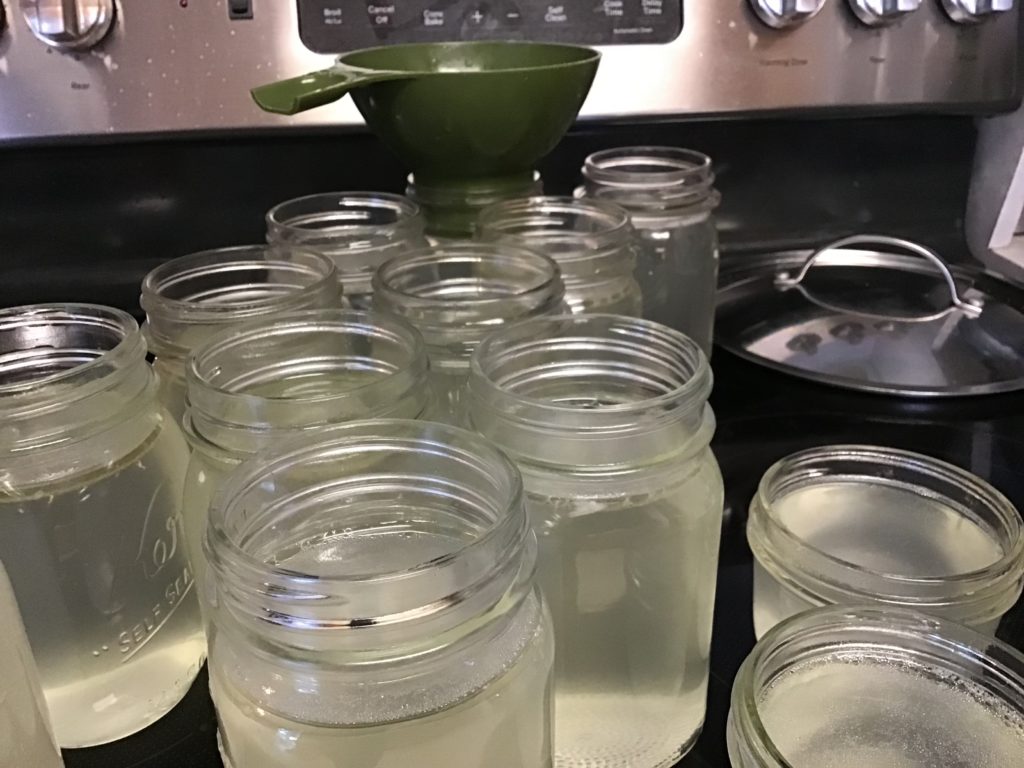 I bought approximately $13.50 of split chicken breasts and made broth and canned chicken. We got 17 or 18 little jars of assorted sized (most 1/2 pint) of chicken chunks, 7 quarts and 12 pints and a couple of tiny jars of broth.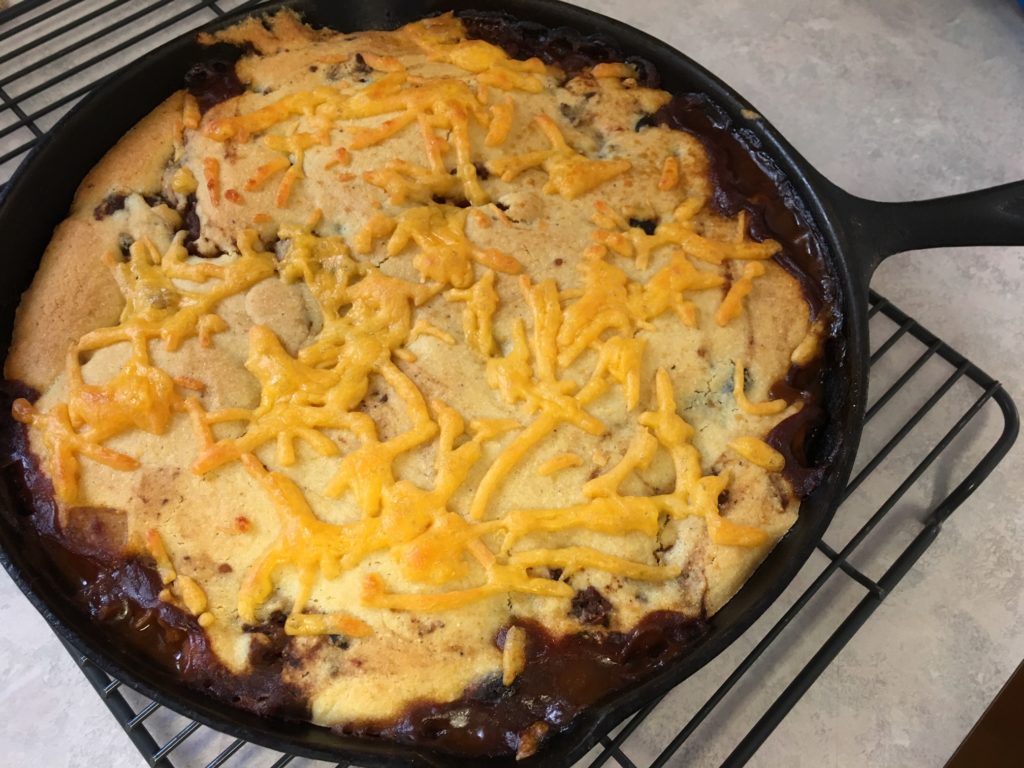 Patsy decided to cook up a storm for the first time in a long time. I joined her. We made tamale pie.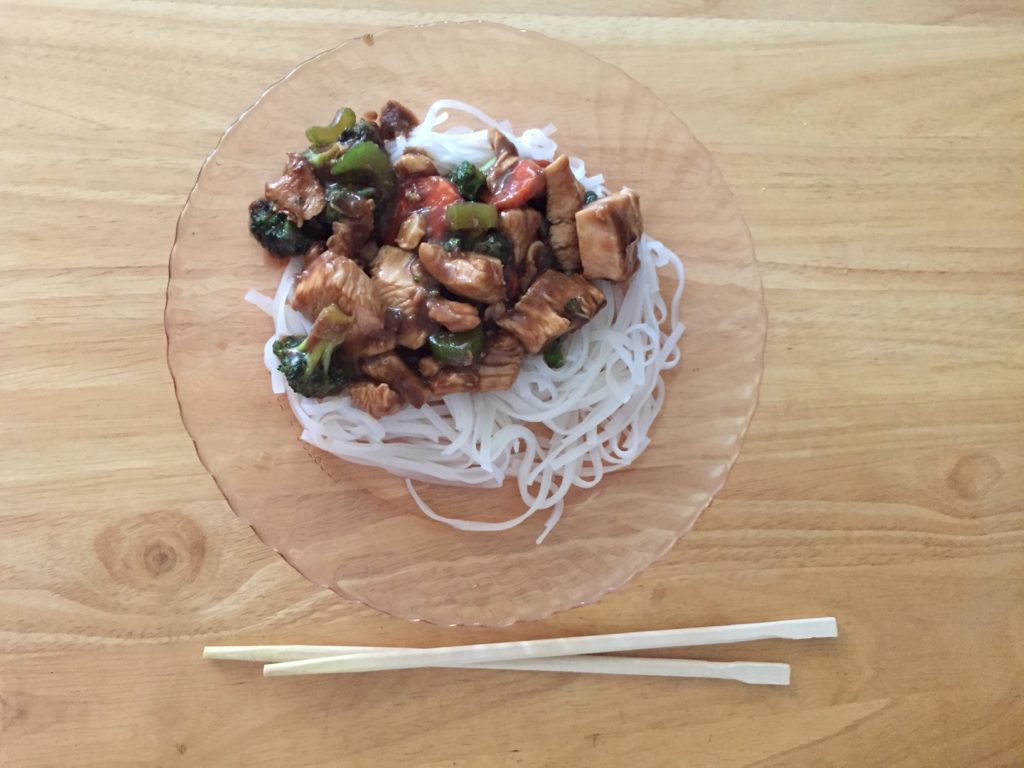 She made Cashew Chicken with rice noodles. Twice. We made some blondies, and some chicken soup.
Then she went back to her regular favorites of tacos, quesadillas, and p.b.j. sandwiches with apples.
What brought this "cooking fit" on? Grandma and Auntie Jan were coming for lunch. She's been waiting for years to be a part of the "make lunch for Grandma" team. I guess she thought Grandma and Auntie were starving:). The food came in handy. We did have a great lunch. They got to take little bits home for future meals. We had these things for our meals for a couple of days. I hauled little dishes over to my sister's house for them to eat. Let's hope she gets in a mood again:). She felt wonderful. All of our tummies felt wonderful! Win-Win!
Patsy is still plugging along on school, and finished week 6. We ran into some roadblocks due to information she had somehow missed over the years , but worked through a plan to correct the problem.
She joined the Christmas Choir at church and had her first practice. There is going to be a big program. This year, she felt confident enough to join in. Last year, she did not, but later confessed she had wanted to and helped with stage crew at the last minute. Grandma helped her work on her quilt block from the shop hop we took her on last winter/spring. None of these things cost money, but they all enrich all our lives and I have a great Christmas program to look forward to watching in December!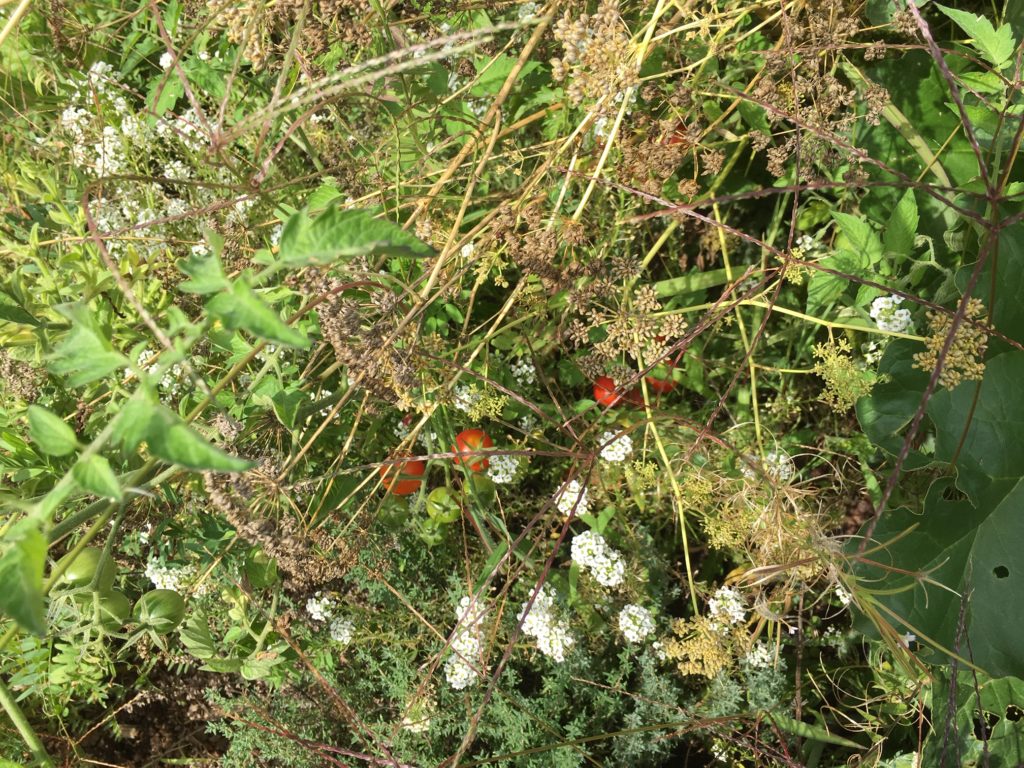 I was weeding during our sunny afternoon. Can you see what was under the weeds? I cleaned out all the old parsley and weeds, and propped the volunteer cherry tomato plant up on a wire cage–we may end up with a few more late cherry tomatoes. Not that we are out. I just hate to kill a plant with so much tenacity!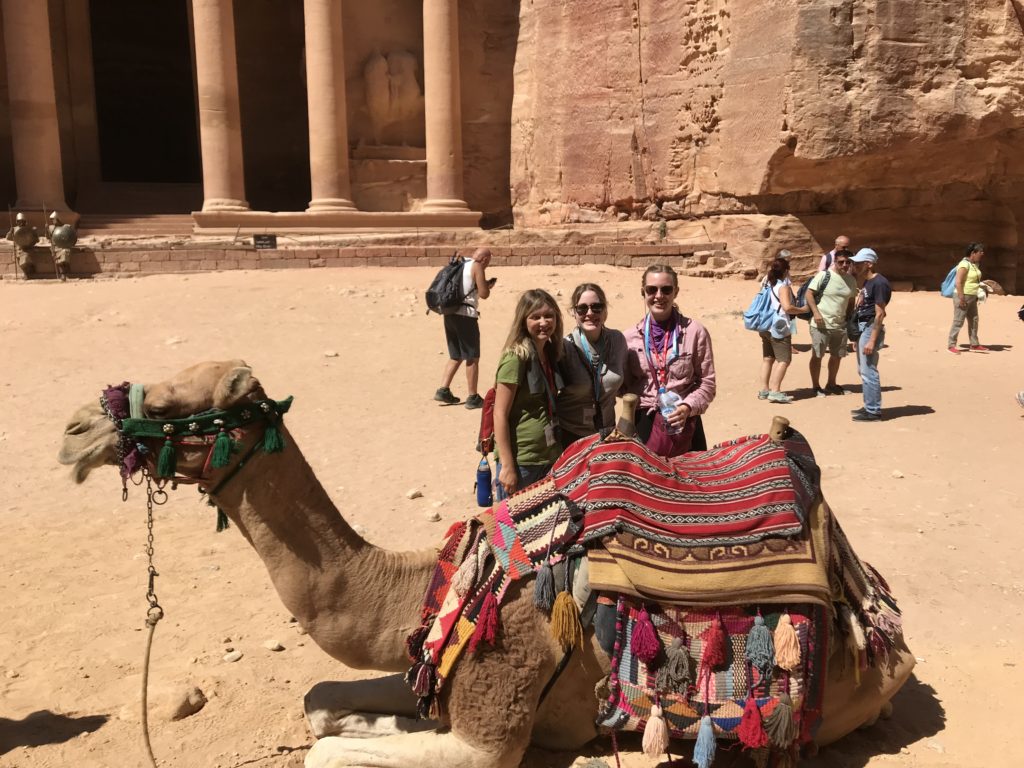 Can you see Alissa on the left? She is having the trip of a lifetime with her Daddy. They are in Israel, walking where Jesus walked, visiting Biblical places, and seeing for themselves what they have studied for years. In the meanwhile…..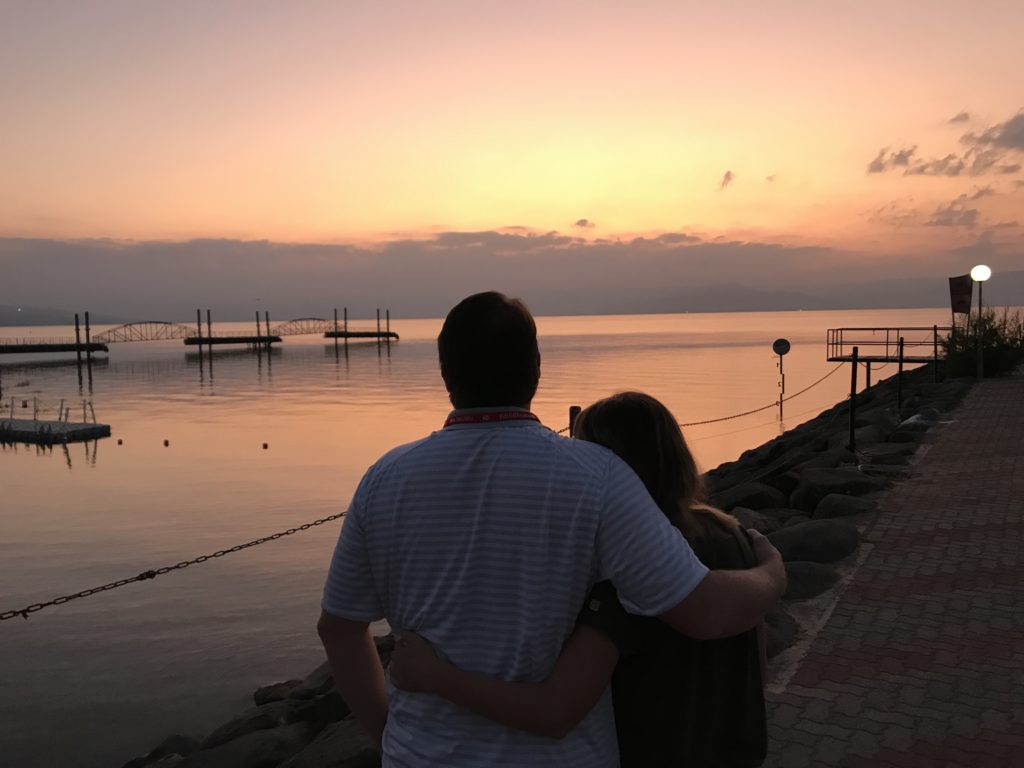 Rob and I, my sister and older niece and Grandma and Auntie Jan and anyone else we can round up are all working together to keep the home fires burning for Jake and Michaela. It's going well, but we will all welcome their return in a few days!