Jake's mama had to work from her home a little bit this week, and since she was seeing patients over the computer, she needed privacy, for obvious reasons. So we moved school with Jake to our house for a couple of days.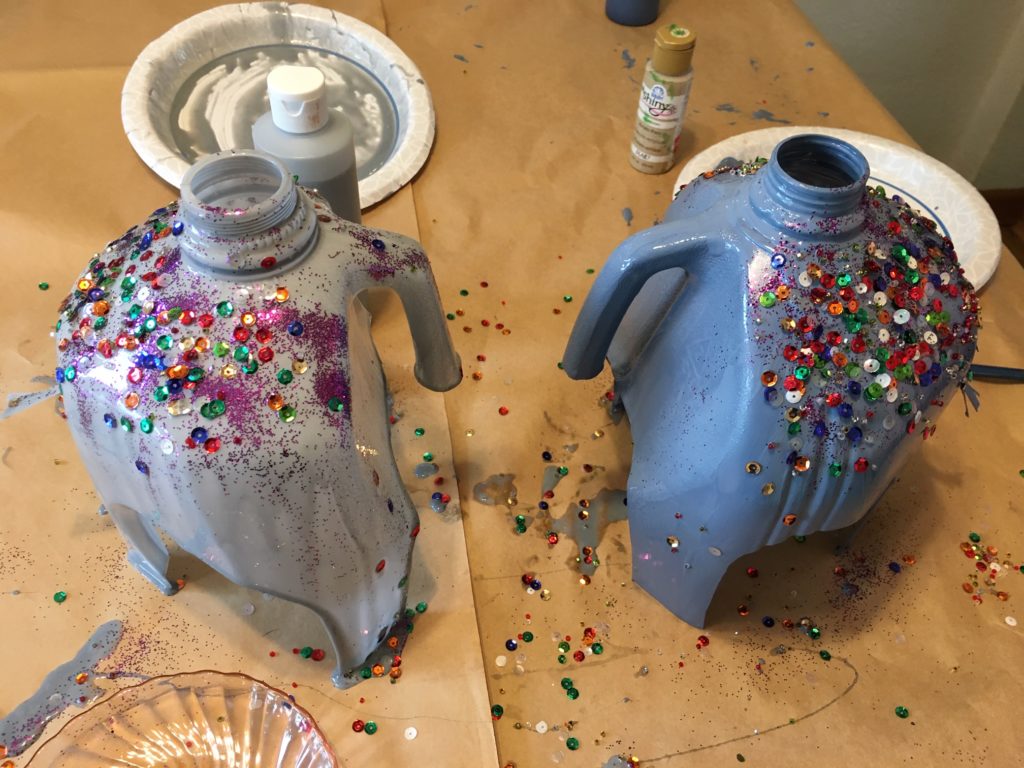 My aunt found a way to make elephants with milk jugs and sent the instructions to Rob. Rob did the cutting, the kids painted. I dug the sequins out of a bin–they are left from a project years ago.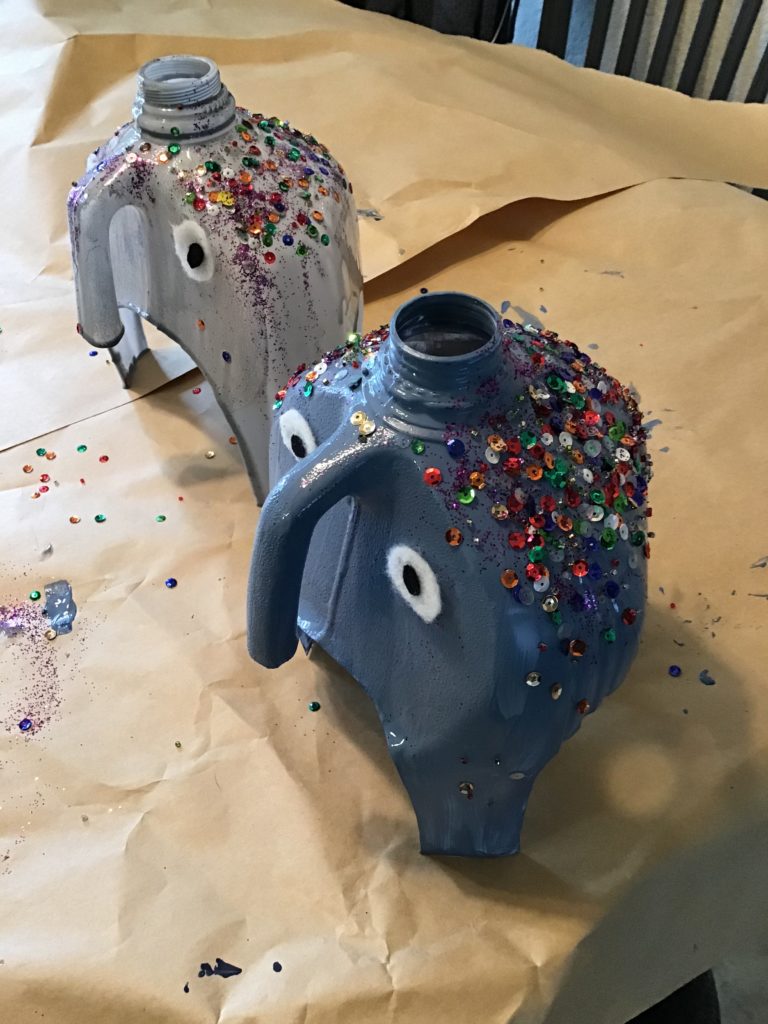 We continued our unit study of Africa. We are reading a biography of Mary Slessor, a missionary to Africa in the 1800's. We are working our way through a book of the African savanna, 1 page a day, and doing further exploration on the animals pictured on each page. Jake is slowly filling in rivers and places on a map of Africa. I am reading "Beat The Story Drum, Put-Pum"–African folk tales retold. We also finished the one assignment they had sent home from school with him when it closed.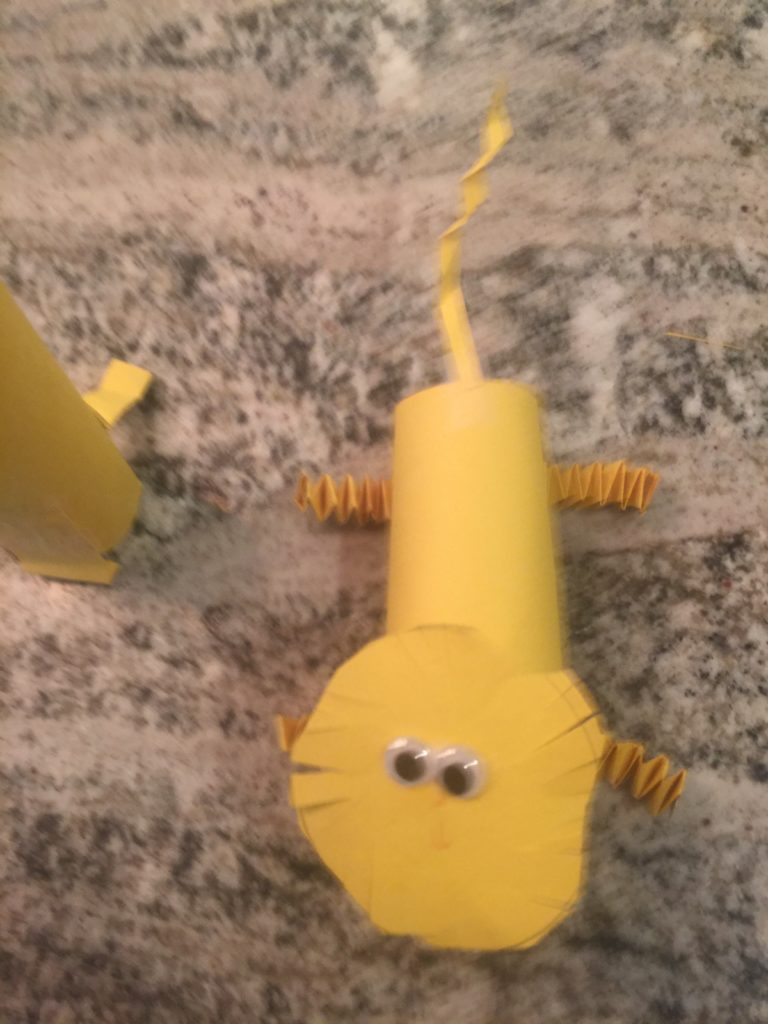 Gotta do something with all those t.p. rolls!
I've been using lots of u-tube videos to show Jake various birds–his favorite so far is the secretary bird.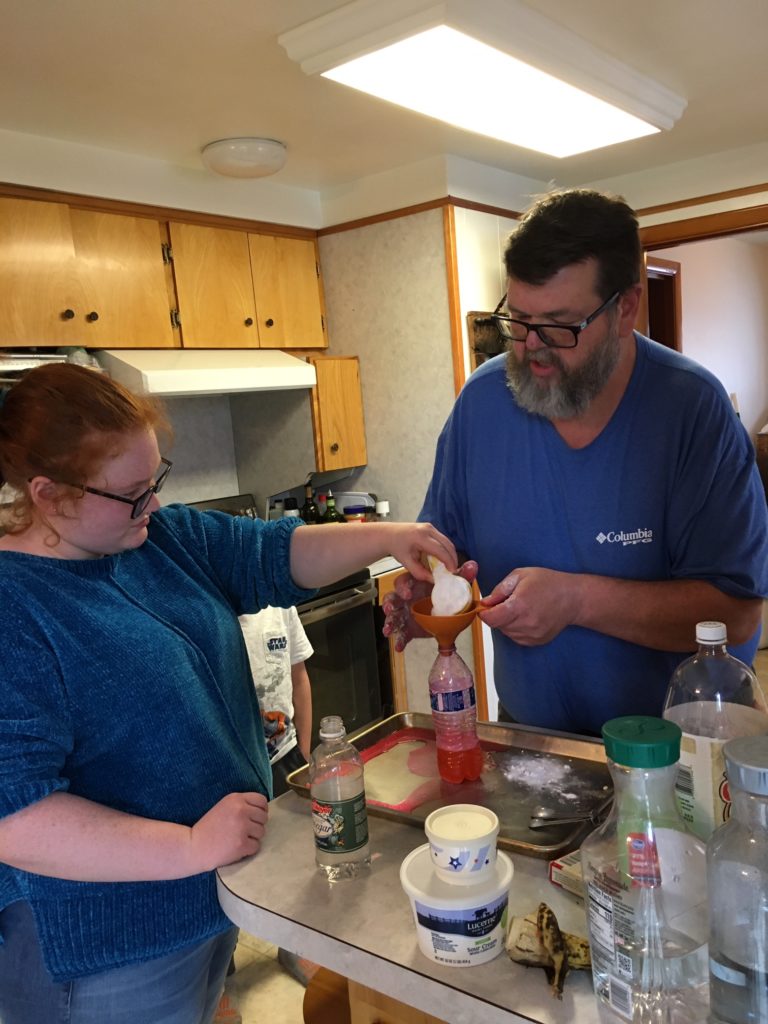 Rob's been coming up with lots of science experiments, using household items we have.
Patsy has been a good support, making crafts with Jake, while keeping up her usual studies. We've also forged our way into the new Biology program I ordered.
A friend sent over some pots for the kids to paint. They started in right away!
And, today, I commandeered them into a walk. The dog needed to get out, and it didn't hurt the kids, either.
Its been fun to do some of the crafty school activities:)