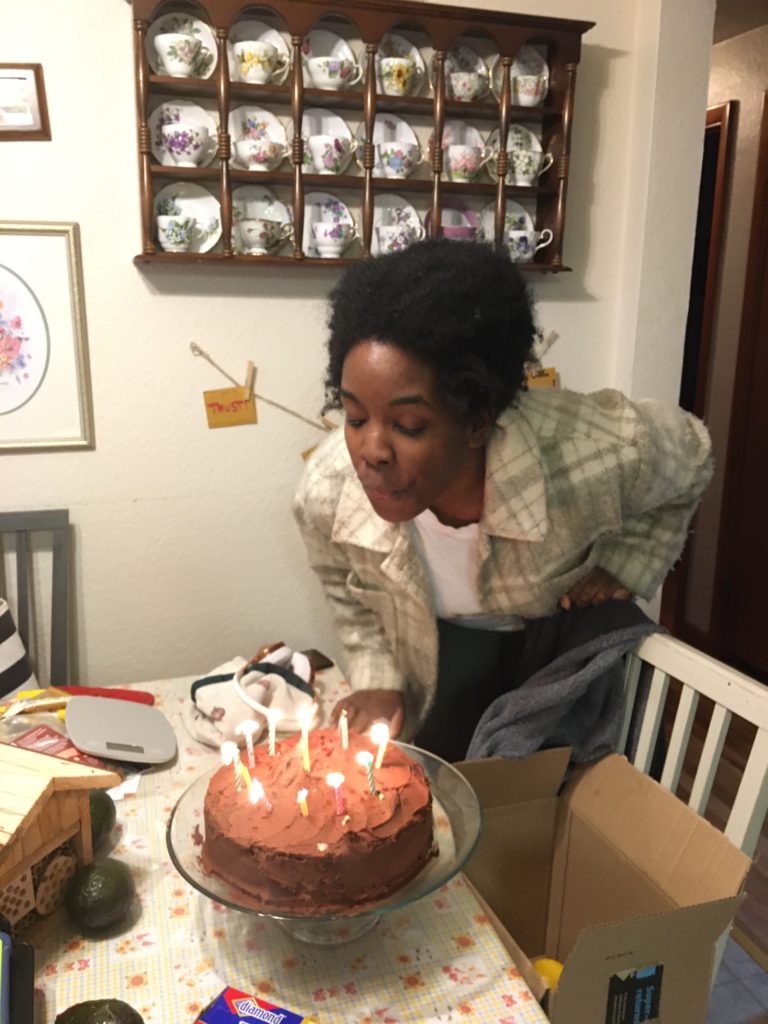 We had a very simple birthday party for Lovana at home. I cooked some shrimp I had frozen and she made a very decadent cake.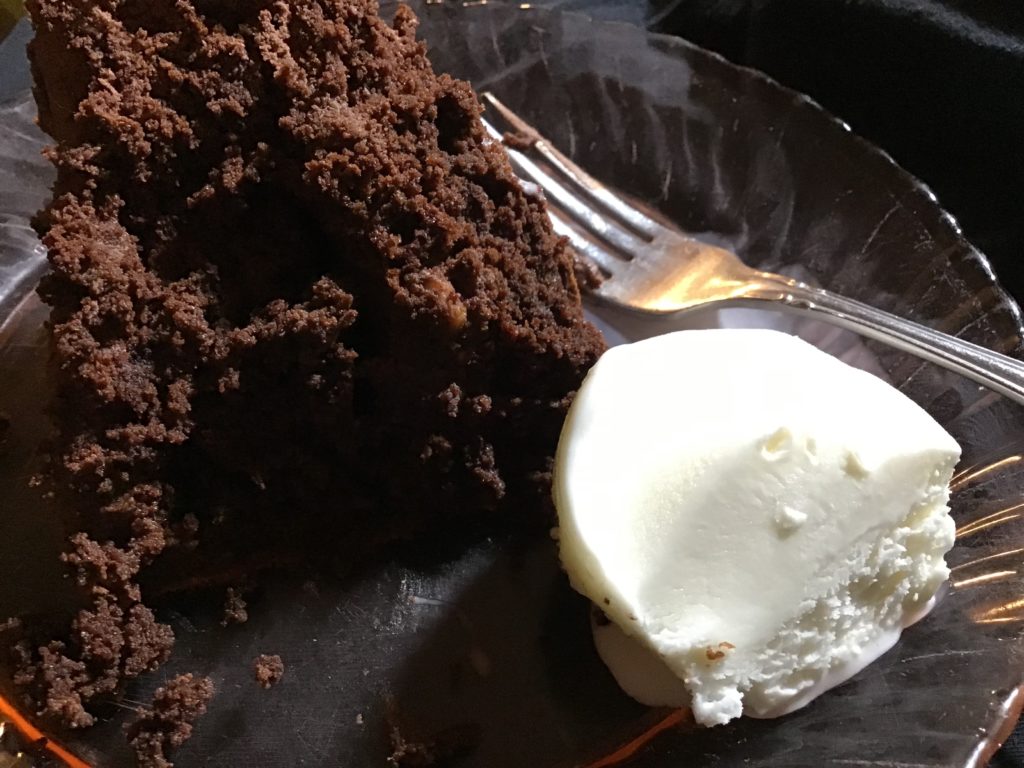 She likes to cook and bake, and had a pleasant afternoon baking. I was able to get her a bouquet of flowers at Safeway and her dad made her raised beds, as she wished. She has been able to work part time, and spends time both at her house and here. We are taking the greatest precautions–lots of disinfecting, a ton of cleaning and mopping, lots of extra laundry– all working hard to keep her in our small circle and not spread the virus. She would be very, very alone otherwise.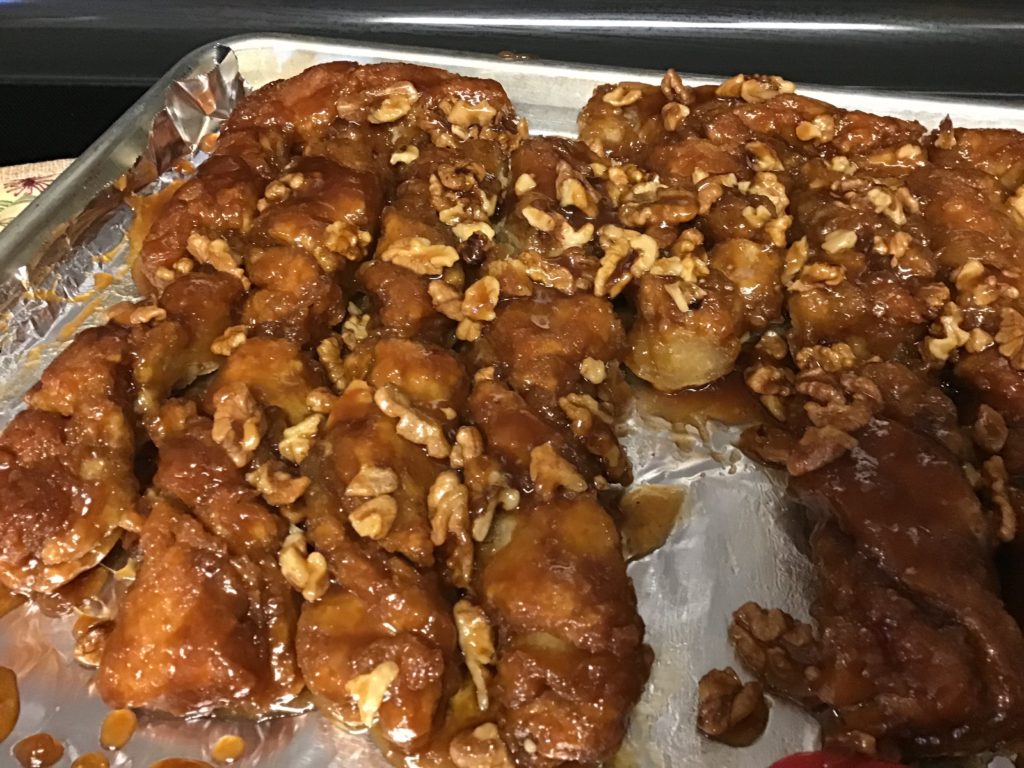 I did some recreational baking, as well. These sweet roll twists used some sweet potatoes I had canned years ago. Both Rob and I have been pulling items from the freezers and cupboards and using them. Some have been there for years! It's been nice to use them up. I found a couple of frozen things I needed to toss, and am glad they have been culled. I've found myself making things that take longer, since I'm home more.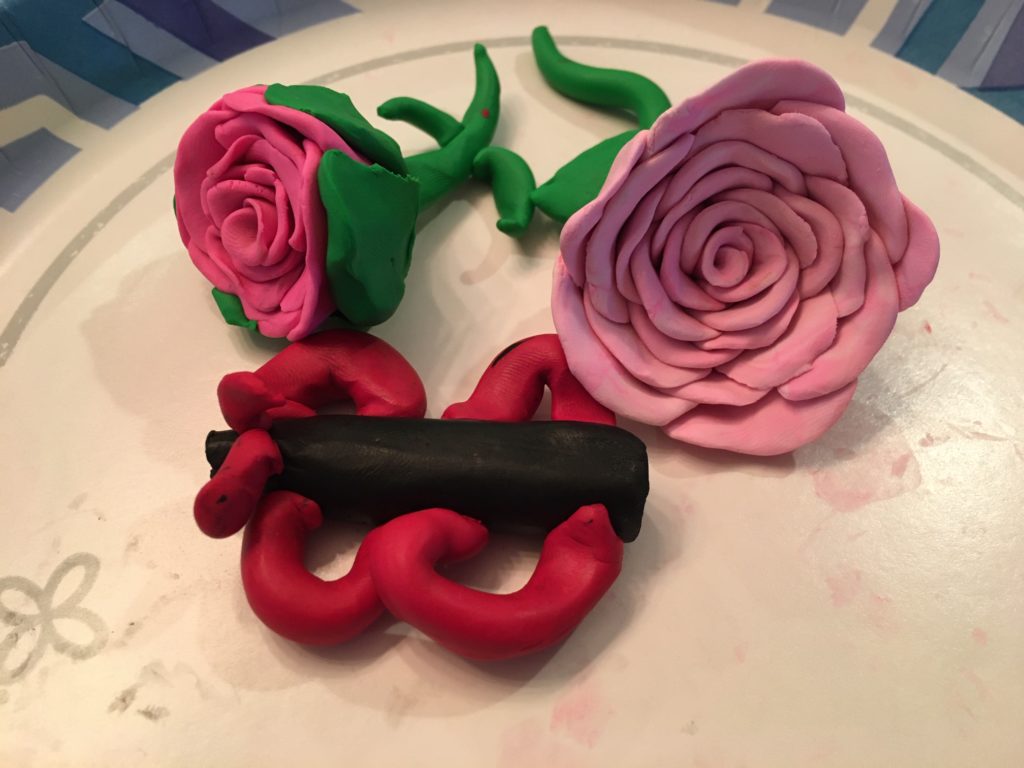 We are doing homeschool with Jake 3 days per week. His parents do the other 2 days. He modeled the butterfly and Patsy made the flowers with some clay I found while cleaning. I'm using books and supplies I have on hand with lots of internet videos on subjects he has interest in. His dad, the math professor, gets to do all the math:) This week, Patsy and I will really hit the books and get back to work on her curriculum after these past 2 crazy weeks. She was supposed to be gone, but couldn't go, so we didn't have very much school planned.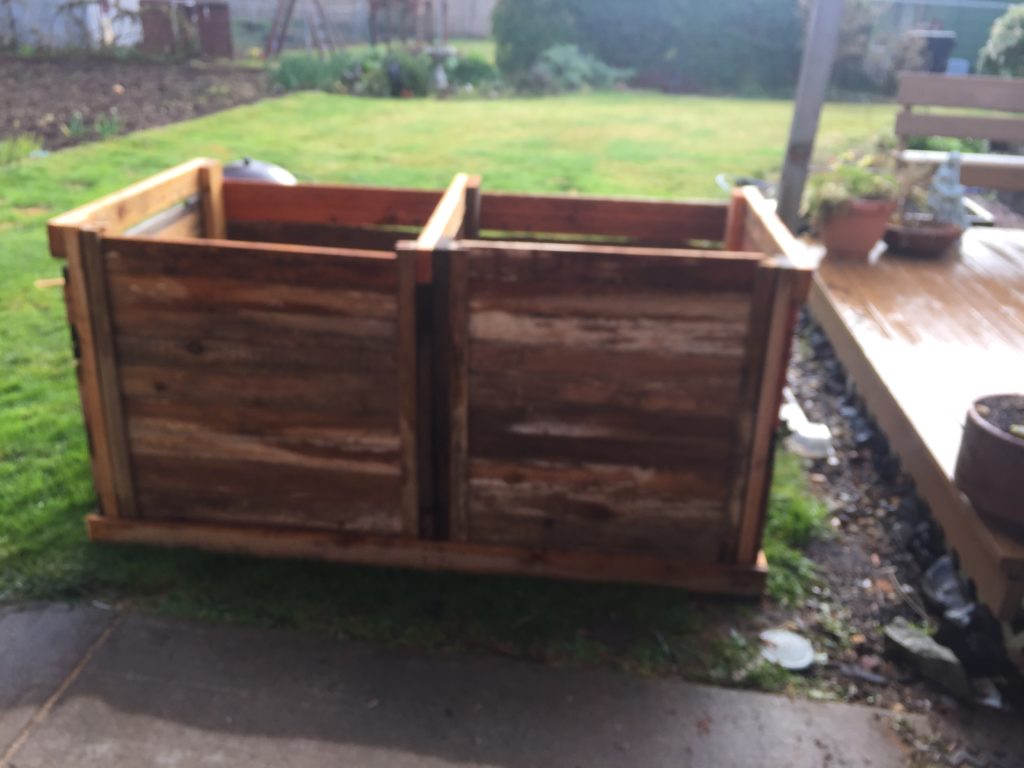 Rob has been working on another compost bin for the other side of the garden. He used scrap wood a friend gave him. He's been making some other things as well. He's growing some wonderful starts in the greenhouse and the ones I planted out in the garden are doing well. He plans to give the extras away. His mom told him the garden centers in her town are being wiped out of plants by eager gardeners who want to plant a garden, so he wants to share any extras, rather than just toss them, as we might do other wise.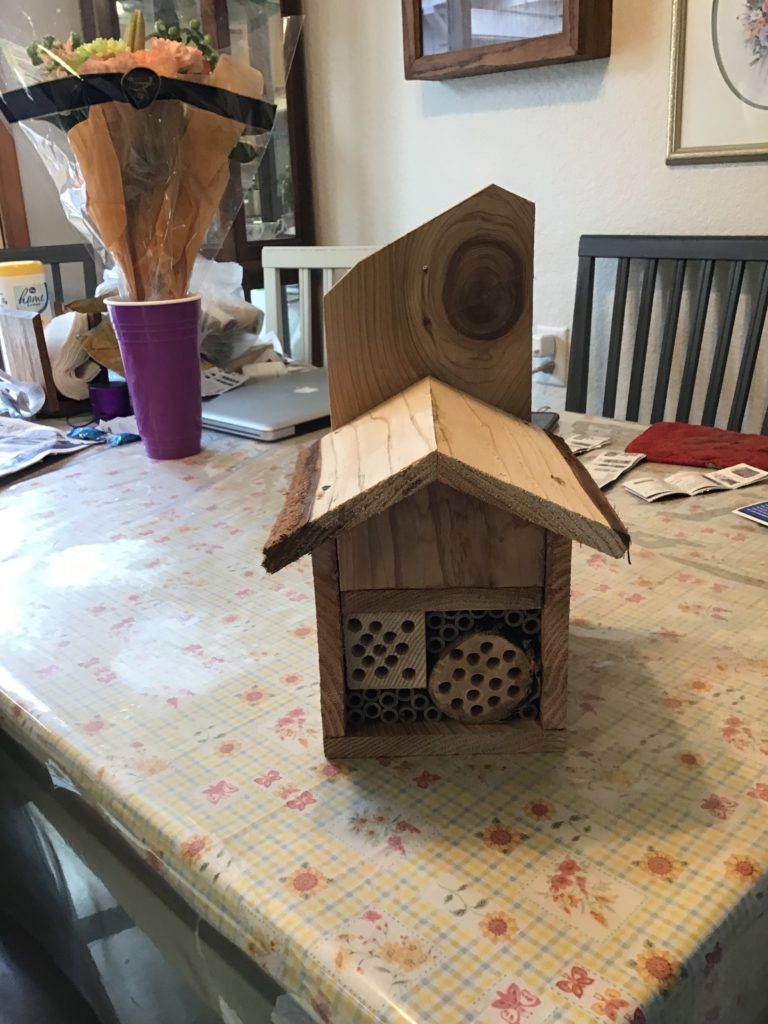 He's really getting into mason bee houses. They look amazing!
Another way we saved money the past few weeks was the Safeway Monopoly game. Patsy has been enjoying scanning the tickets on-line. She got enough tokens for a $25 Safeway gift card, and a Fandango one for $15. Much to my surprise, a choice for the Fandango one was a Visa gift card instead. So, I got that! She is getting most of these tickets from others in the store who don't want to play, and are sharing with her. I've also spent a little more than normal there, getting what we need. We also got a few little grocery items from instant winner tickets.