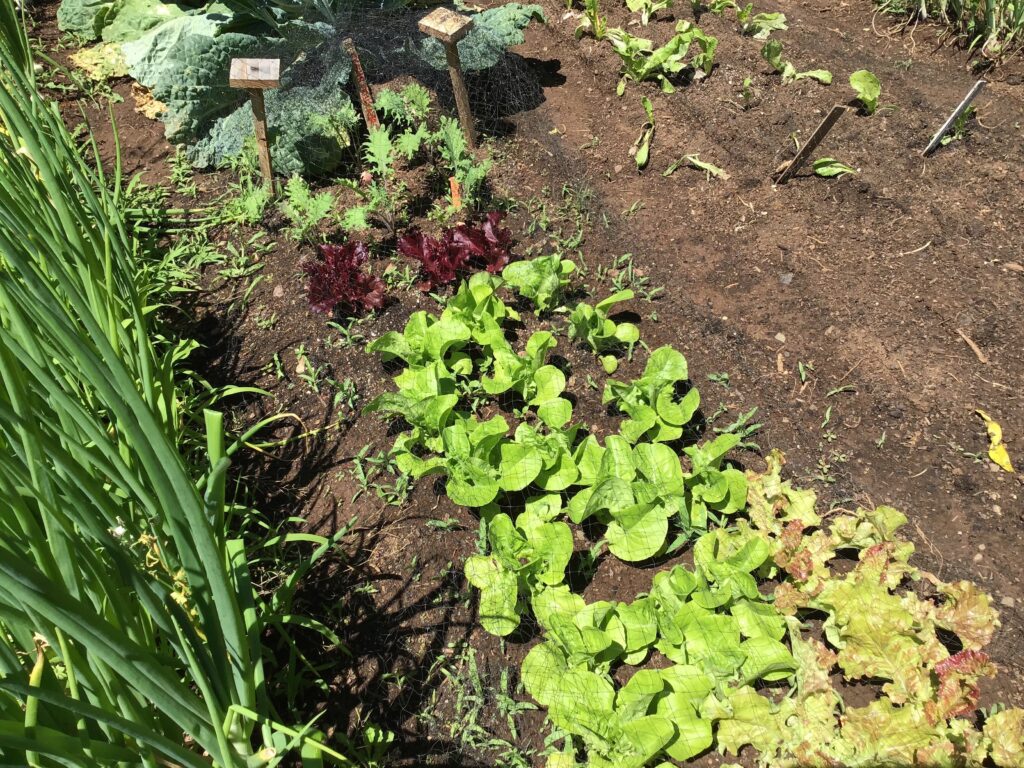 The garden is growing by leaps and bounds. We are harvesting daily, and replanting each area as it becomes available. This lettuce and kale was planted a while back and is looking great. The little lettuce in the background needs help! A couple of days after we planted the little starts, the weather became very hot, so it's unhappy. With the cooler weather yesterday and today, and all the water we've been giving it, it should revive.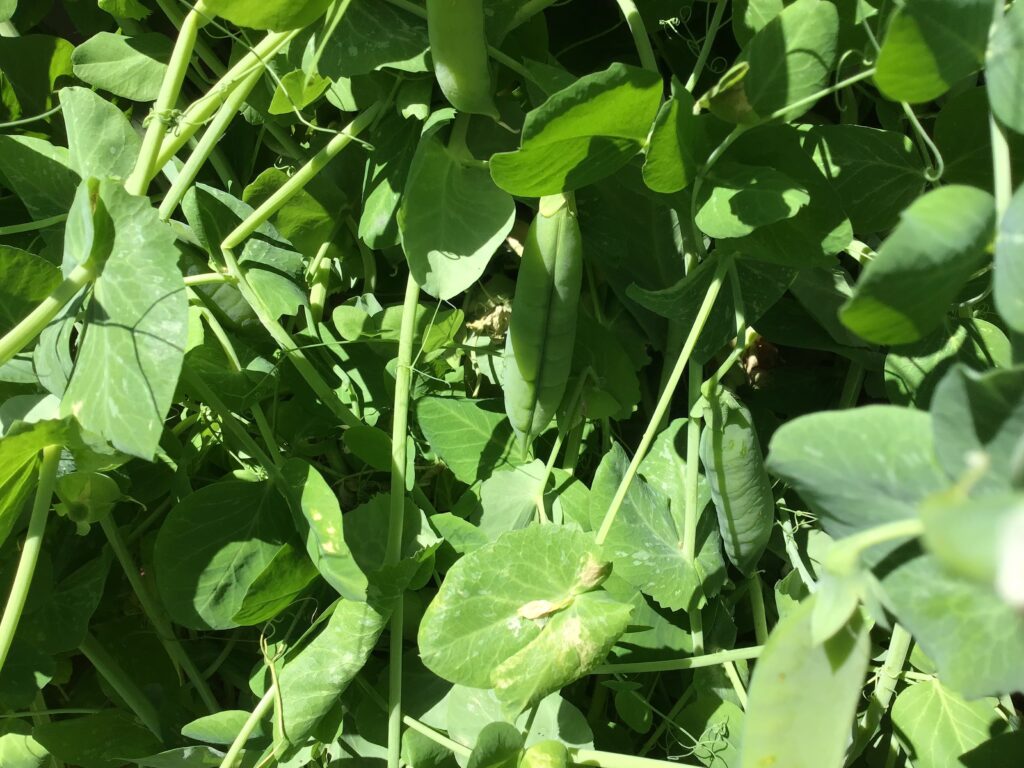 The old Alderman Tall Telephone Pole pea seeds have produces enough for a couple of dinners. I really didn't know if they were too old to sprout, but obviously, they sprouted!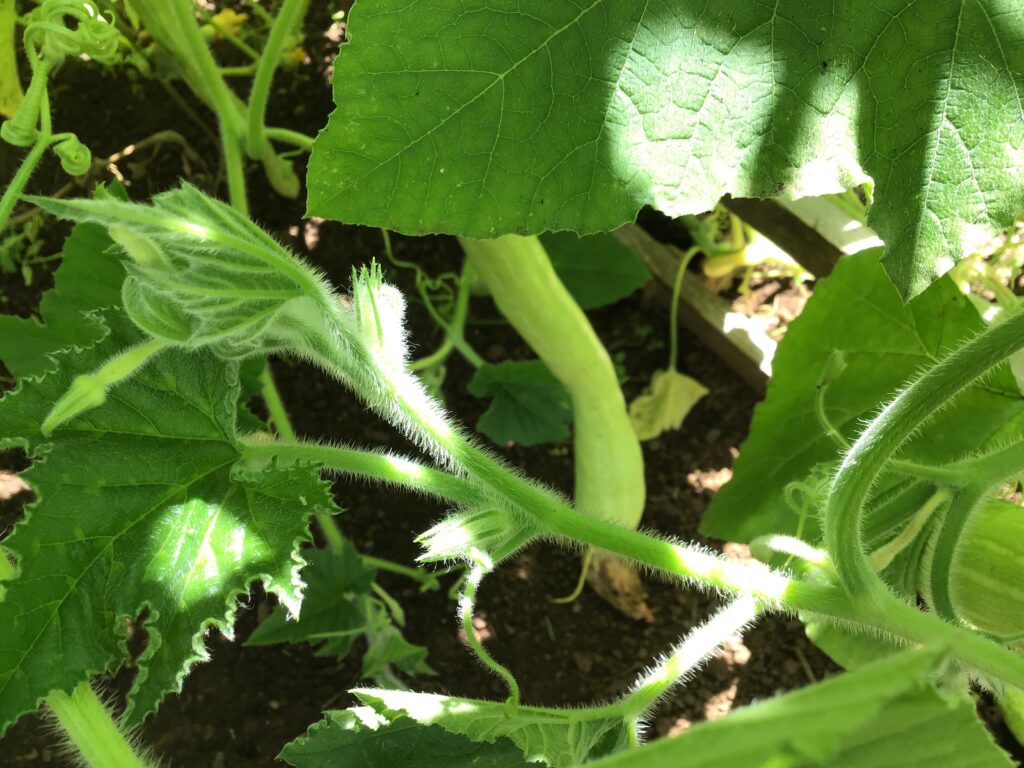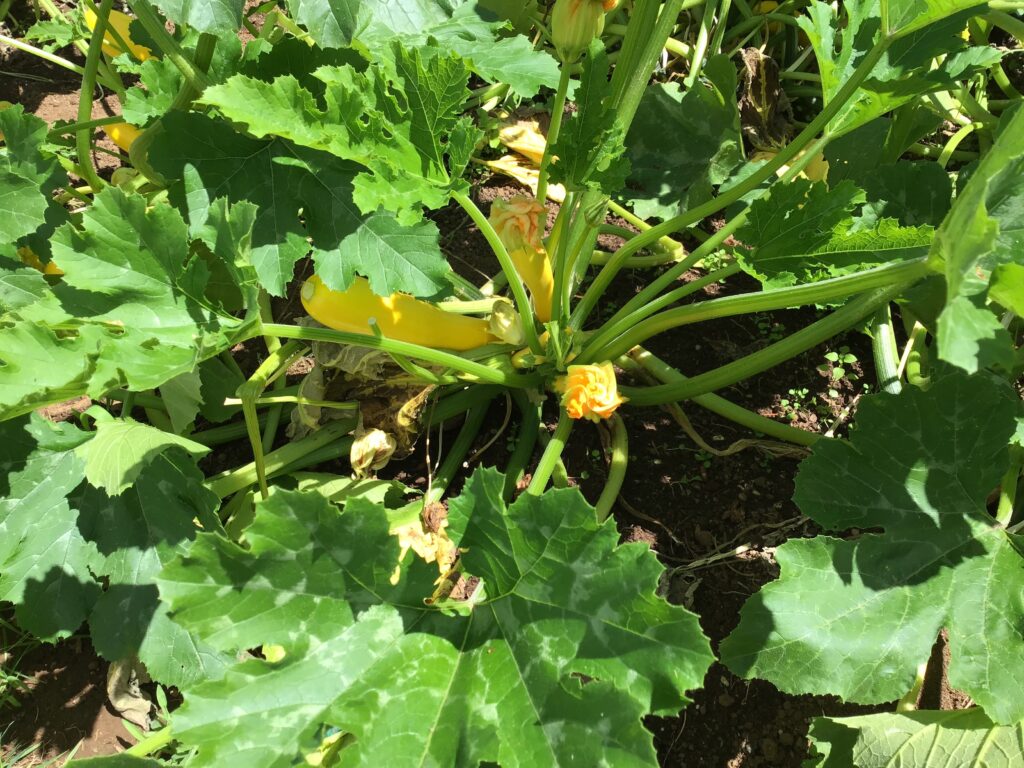 We are getting so many Tromboncini zucchini, and yellow and green zucchinis that we needed to take drastic measures. After giving them away to anyone who would take them and eating them like crazy, we did this….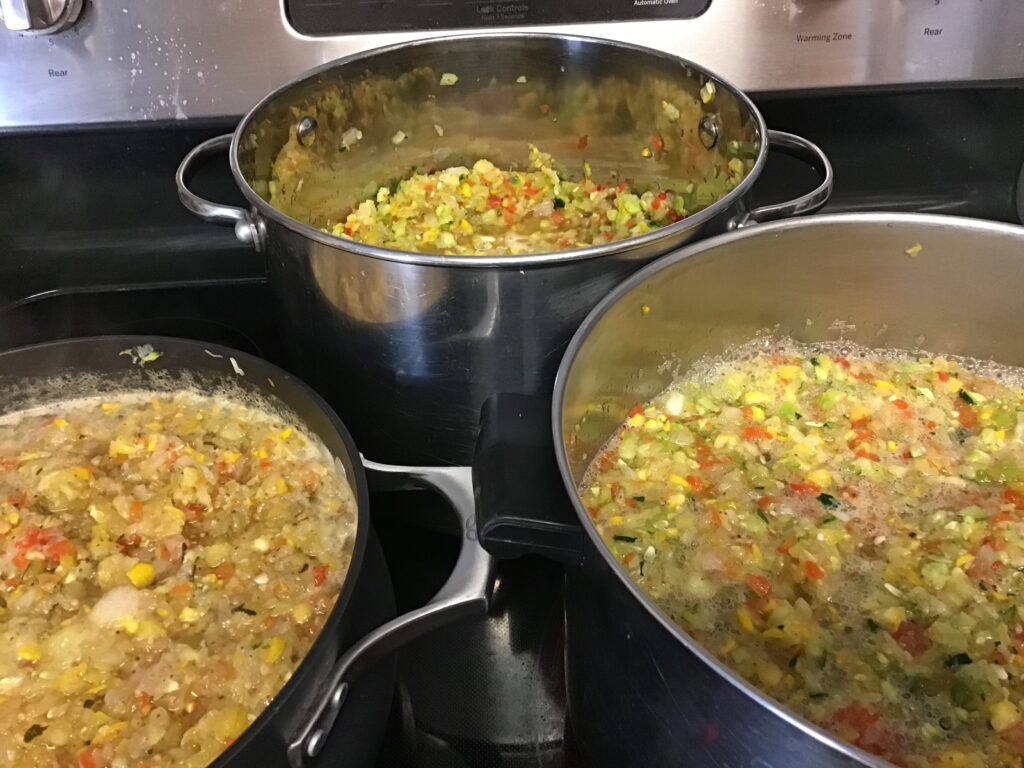 We love zucchini relish, and now have a large supply for eating and gift giving.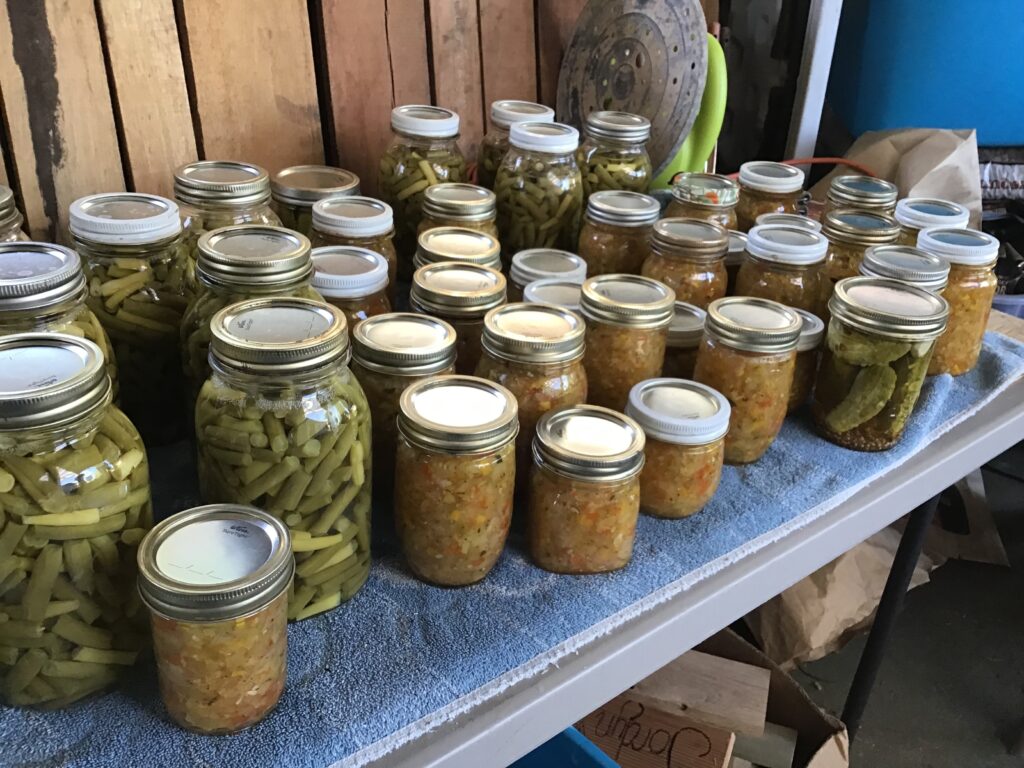 I think this should hold us over:). Even though I picked the big ones, small ones, and everything in-between, there are small ones out there again this morning! We ground the zucchini in an antique meat grinder by turning the crank as we fed the squash into the top. We did a x13 batch–and used 26 cups of ground zucchini–then added the peppers and onions called for! I had to send Rob to the restaurant supply store for peppers and took all the onions my sister had at her house. I have never made so much at once before. We got 32 jars, many of which were pints and the rest 1/2 pints. They all sealed except one. I can't ask for a more satisfying outcome.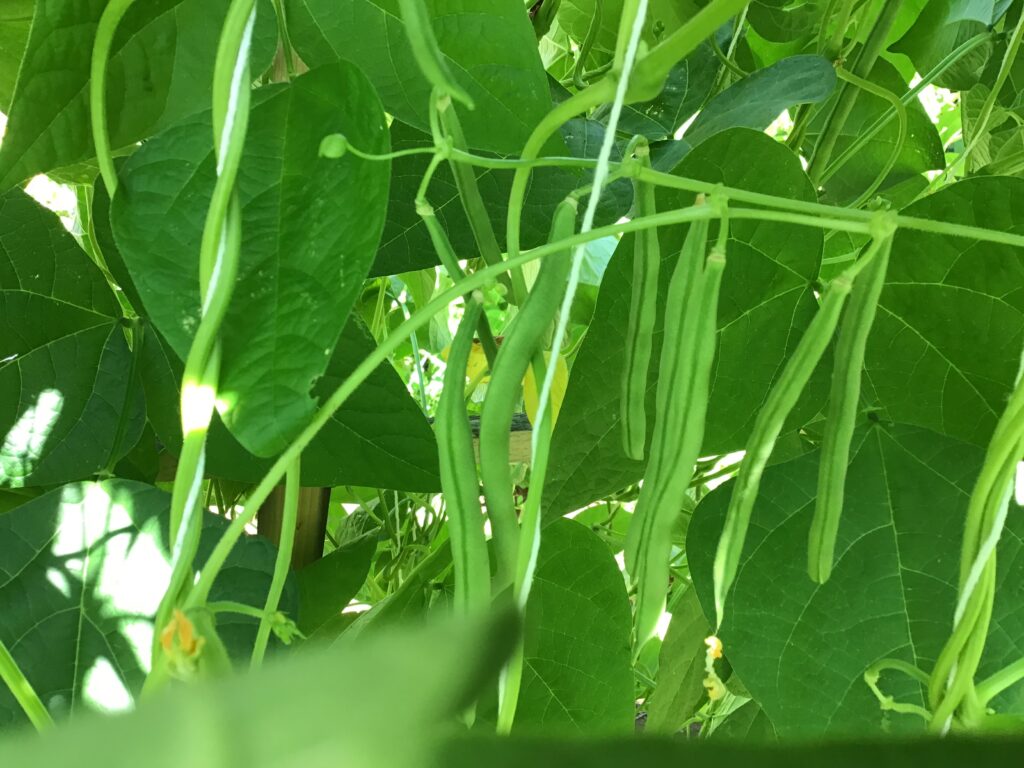 Beans are growing well, although I will say the bush beans don't like their area very well this year. These are the pole beans and they are very happy. I think the bush beans are getting too much shade from the shop and apple tree. We've still canned 21 quarts so far, so it will all work out.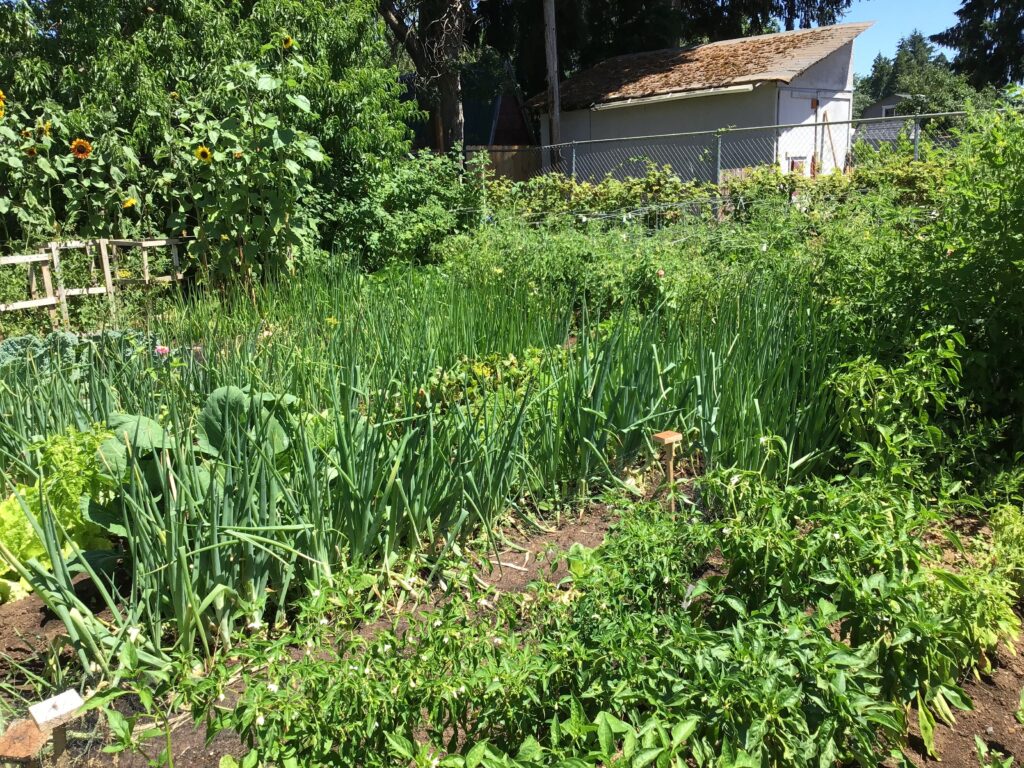 It's really looking like a jungle in many places. I've been able to keep the worst of the weeds out, but it's a challenge to have time to both weed and harvest.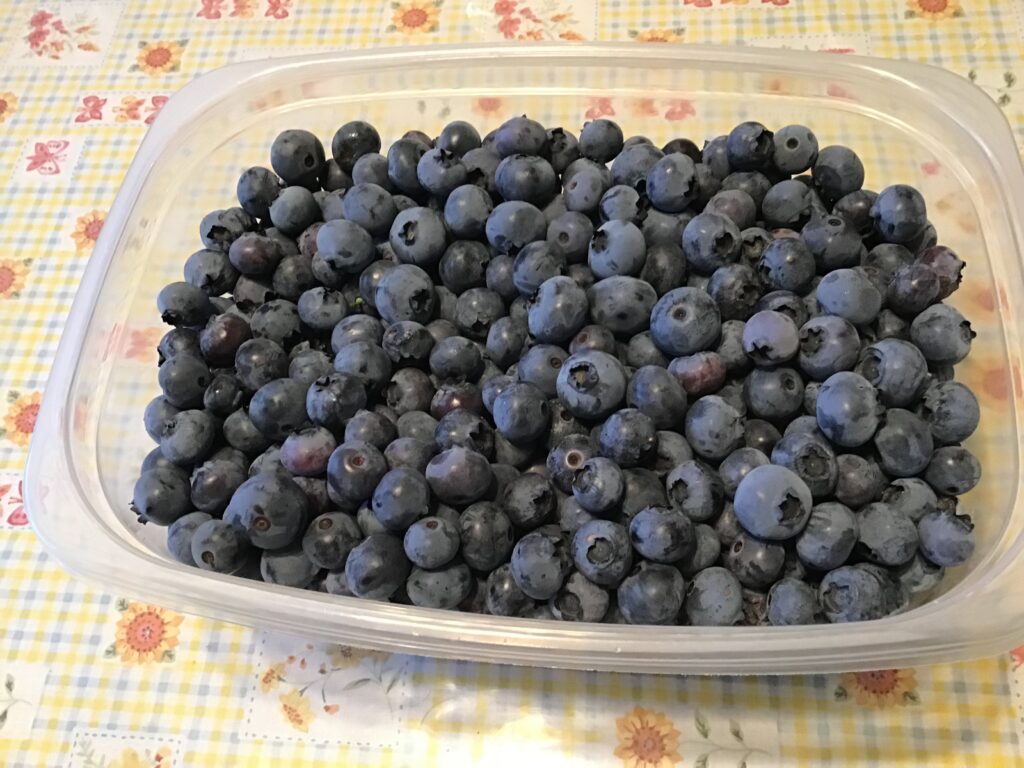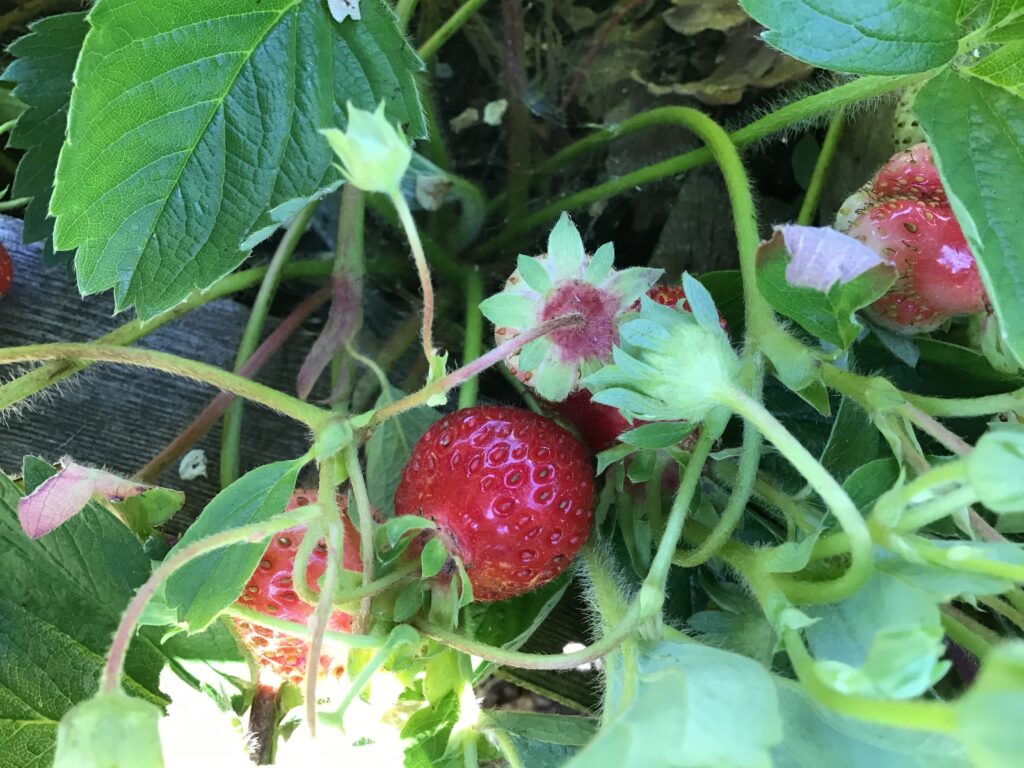 I'm still getting a small, but steady, supply of strawberries. I have one blueberry bush that is almost finished, and another one that still has many, many berries on it. It takes me quite some time to pick them all. so I've just been picking one container in the evening, and freezing it, then waiting until the next day or two. That's why I got a few unripe ones in the dish—it was getting dark. Mostly, they have much better flavor than last year, though, now that I've learned to wait a little longer to pick them. The raspberries and blackberries are almost done, but I've been getting a few of those each time I pick as well.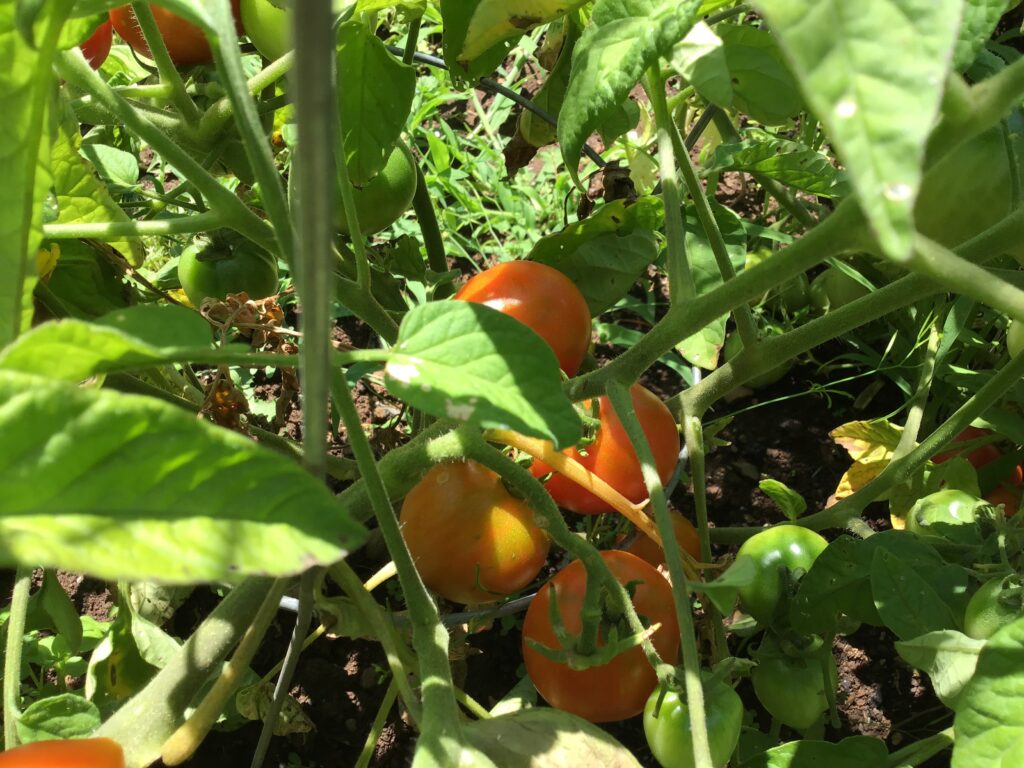 The Glacier tomatoes are continuing to ripen. I got a large bowl full of them yesterday. The Romas and Willamettes are starting to ripen, one here, and one there. The various cherry and pear tomatoes are, too.
I am very happy with my garden this year. We are supplied with so many wonderful veggies and berries, both for fresh eating and also preserving. I have plans for more succession planting as areas free up, and hope to have food growing far into the fall. Rob has baby broccoli and cabbage, plus more lettuce starts growing in the greenhouse, waiting for their turn. So far, I've planted more snow peas, beets, leaf lettuce, cucumber and zucchini seeds. I've also planted head lettuce, Buttercrunch and Frizzy-Headed Drunken Woman lettuce starts. It has been a good, constructive activity for me during this time where I've been home much more than usual. I enjoy it, and really love having all the produce!