Every day, Rob has been walking and doing his physical therapy exercises. He is getting a little bored of walking around and around the block near our house, so we've been venturing out to other areas. One day, we drove over to the coast and walked on a concrete trail at South Beach State Park. We started at the South Jetty, walked over to the campground and scenic boardwalk viewpoint, and back to the jetty. We are still looking for places that are relatively flat, and smooth, as he is still in the middle of the 6-week "be careful" phase after his surgery. He is easily walking around 2 miles at a time now.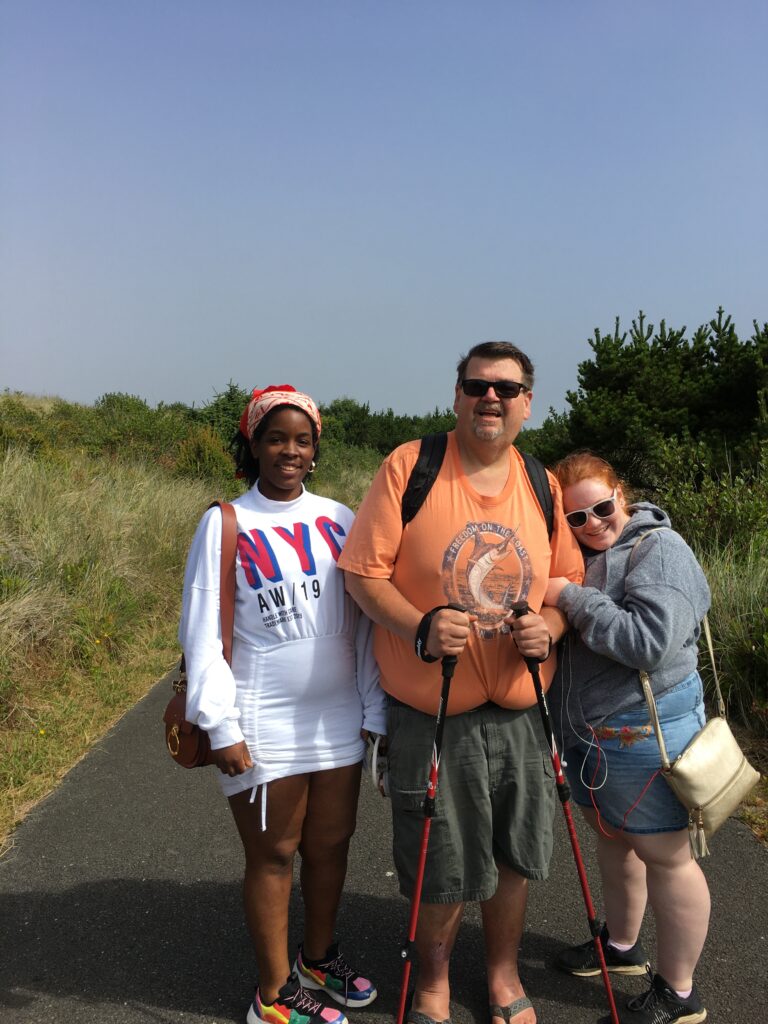 Lovana had the day off, so we picked her up and took her along. It was nice to spend some time with her. Her job is just as busy as it was pre-Covid, in the little coffee/crepe shop. They had a time period, at first, where business was very slow, but now, it's picked back up, due to the added orders coming in from Uber Eats and Grubhub, coupled with the fact that people can come in and eat at tables that are distanced from each other.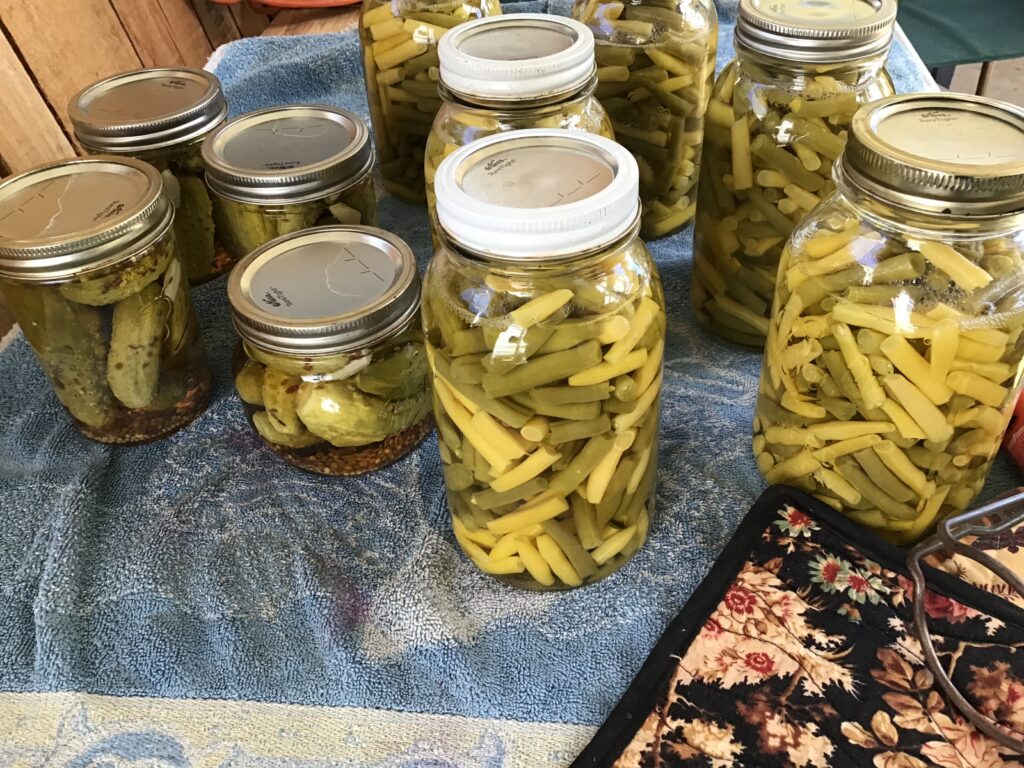 I got my first canner-load of beans this morning, and every one sealed! That makes it a very good morning for me:). I also got my first dill pickles canned–just 4 pints, but it's a great start. Rob eats a lot of pickles, so I'm hoping to get lots more.
I keep doing yard and garden work at every opportunity. The weeks keep growing, produce needs harvesting, and we did some tilling and transplanting where crops were finished.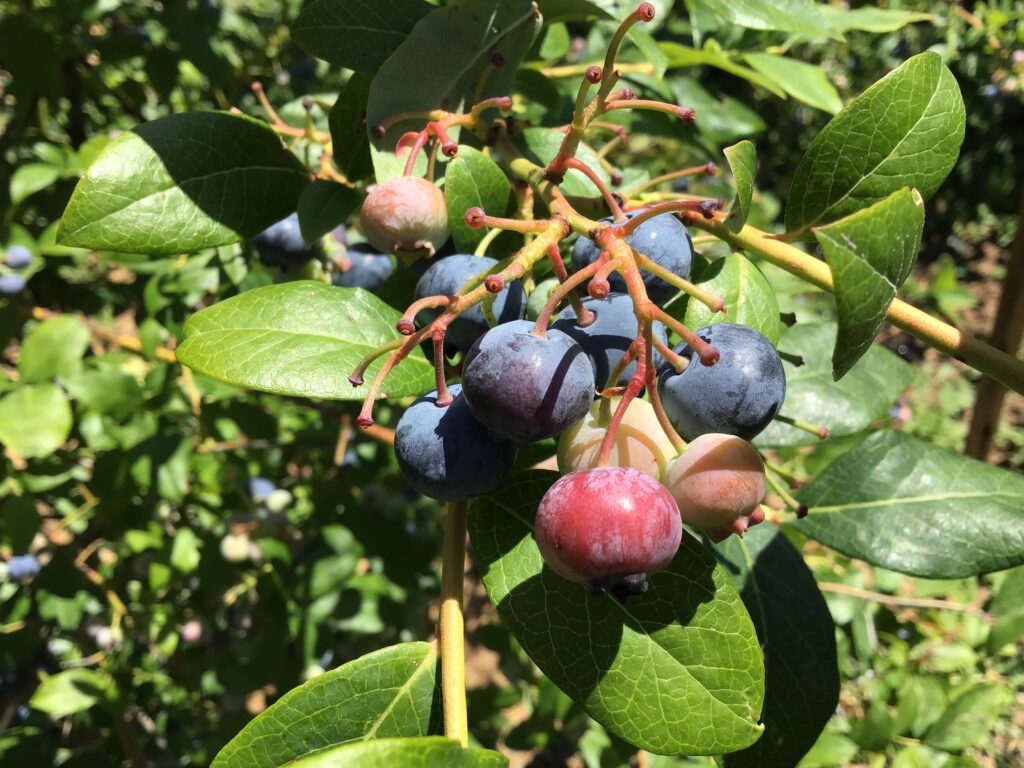 I've been picking berries and freezing them and now have many, many baggies in the freezers. I was able to freeze 3 baggies of green beans this morning, as well, from what wouldn't fit into the canner load. We've been eating lettuce daily, as well, and the zucchini is trying to take over my fridge! I've been sharing, both with the relatives, and also with my neighbor over the fence…I wonder if she would notice if there were zucchini scattered over her yard one morning–maybe the boys would think they grew there……..or not. Actually, I think I'll shred some up and freeze the baggies.
It's been pretty hot, for our area–upper 80's and low 90's. I dug out some squirt guns and water balloons, and the kids, small and large, had a nice afternoon getting wet.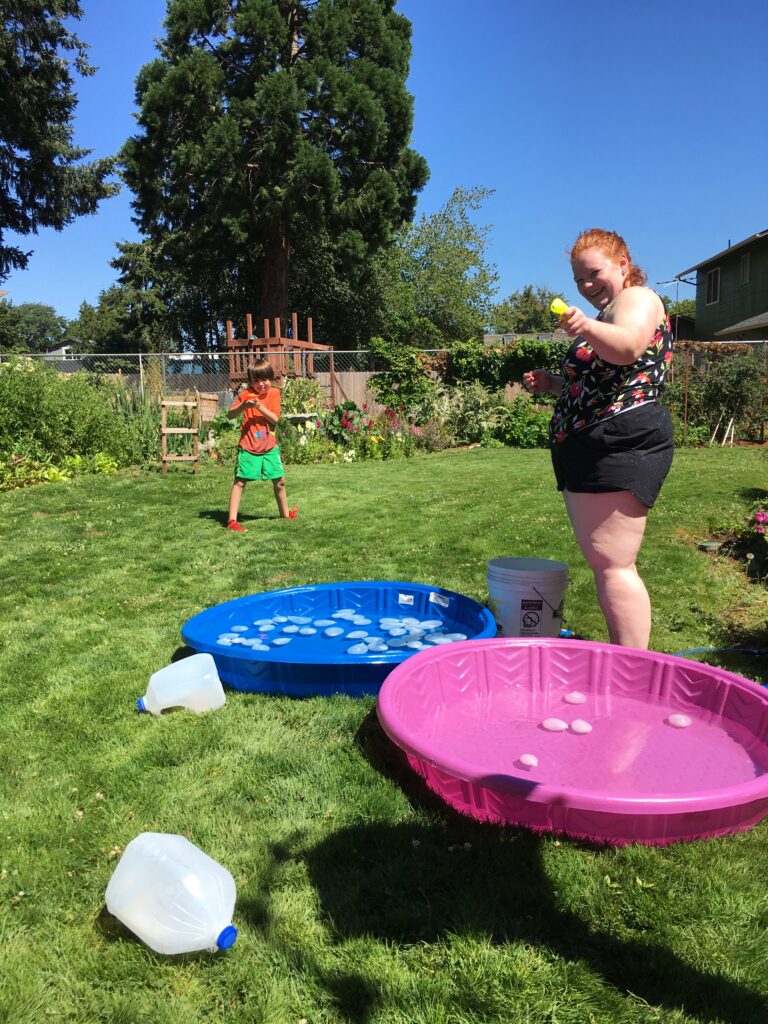 Those kiddie pools have come in handy since last summer when we bought them! They ended up using buckets, milk jugs, bowls that had berries in them for a snack, and a plastic water pitcher when they felt the squirt guns weren't enough! Lots of fun for everyone:)