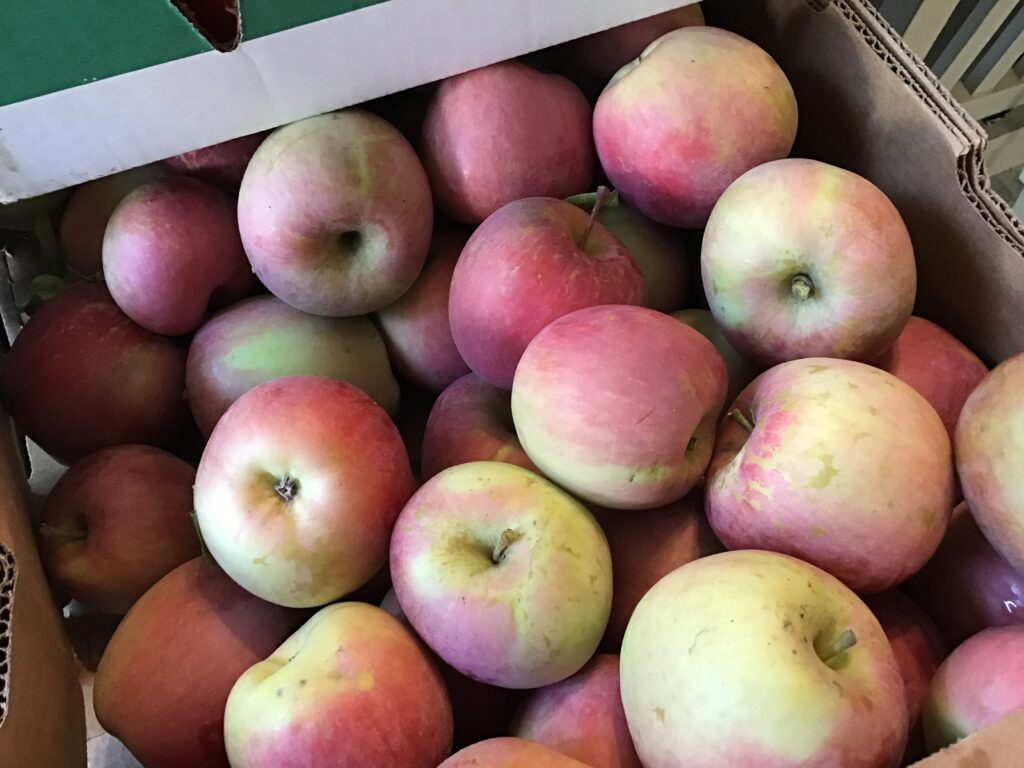 My sister's apple trees have yielded a bumper crop this year. She has kindly shared a LOT of apples with us over the last couple of weeks.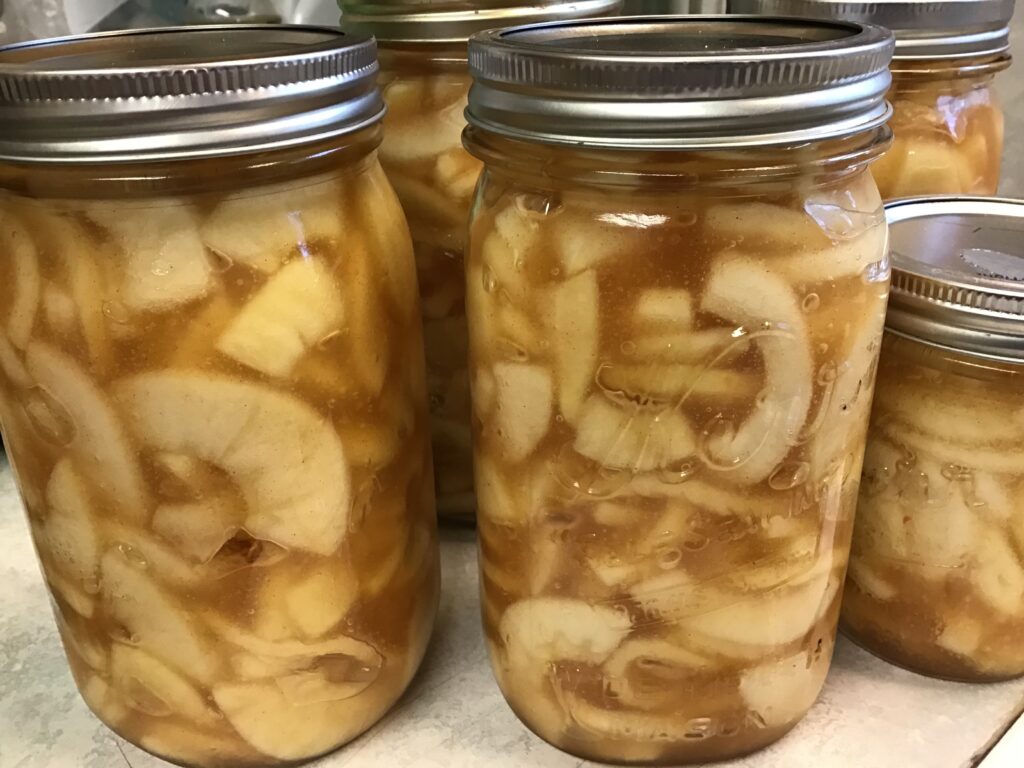 This week, I have made apple pie filling, dried apples, and we have eaten SO many apples!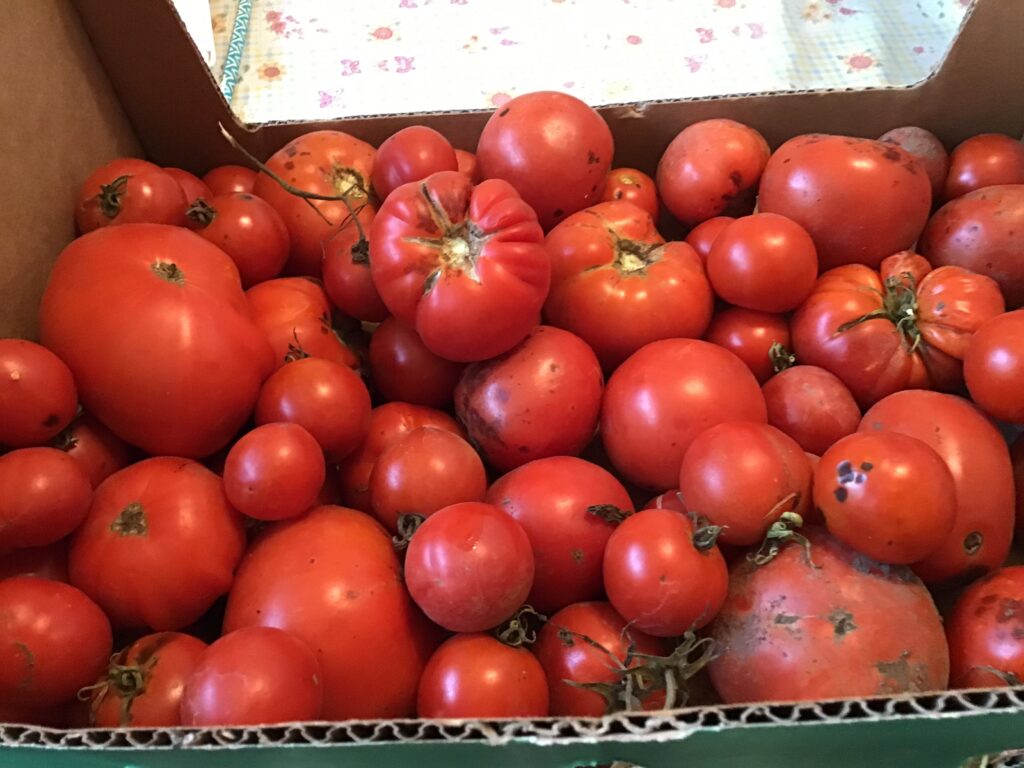 As you can see, the garden tomatoes are coming to the end of their days. But, despite a few spots, Rob brought home this box from my sister's. We also picked some equally spotted ones from our garden.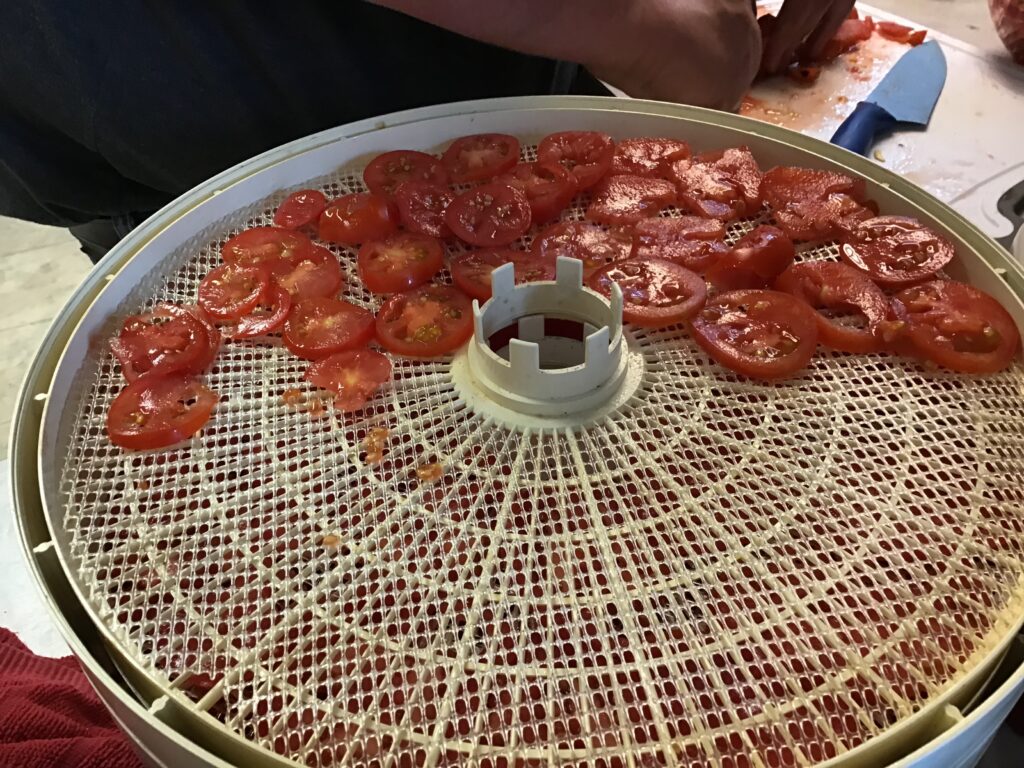 We dried them. I did this a few years ago. You can use them in any recipe calling for sun-dried tomatoes that are not packed in oil.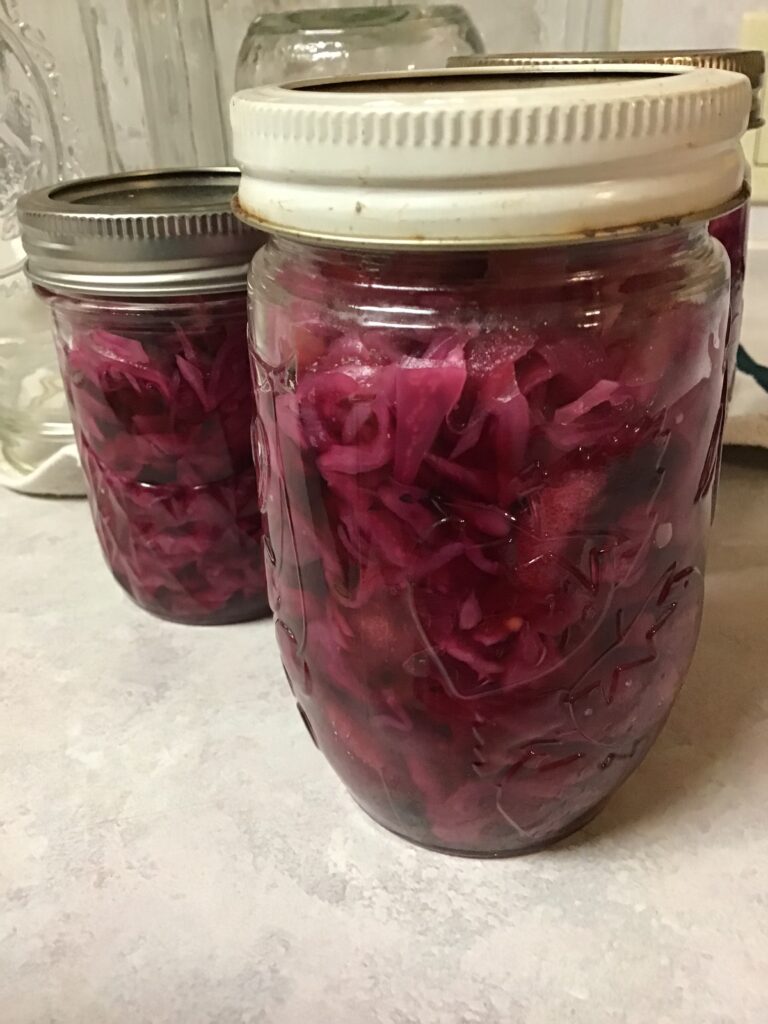 In the cabbage mixture I grew, there was one head of red cabbage. We ate a little off the side of it, then it sat in the fridge. I found a recipe for a German cabbage with apples in it and used the rest of the head to make it. It's a sweet and sour, pickled mixture and I'm getting excited to try it. I'm just waiting to let the flavors meld together before I do.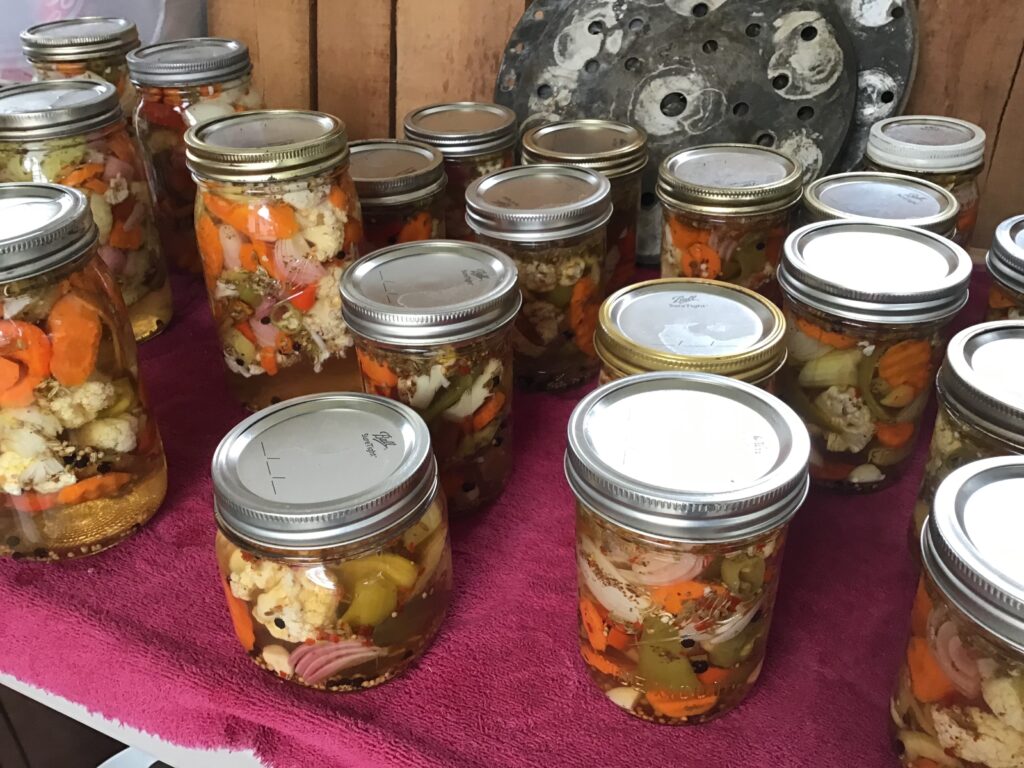 Rob wanted to make Giadiniera. He found huge heads of cauliflower at a farm stand. They were only $3/each. We froze some and used the rest for this pickled vegetable mixture. There were many, many recipes on the internet, and they all seemed to be different. I did a little research to make sure the brine was safe, and then just picked one.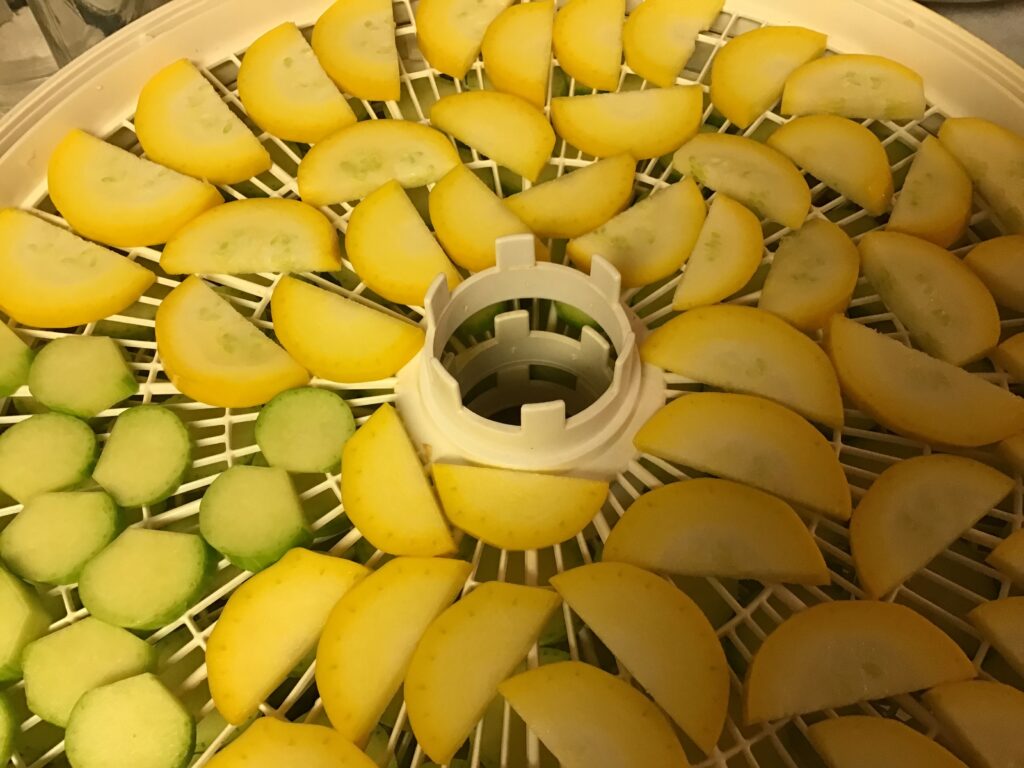 The zucchini, Tromboncini and summer squash bushes all ripened more fruit. We dried them. I did this a few years back and used them primarily in soup. I added them at the end of the cooking process and they rehydrated nicely and did not turn to mush. I have another idea or two that I plan to try with these.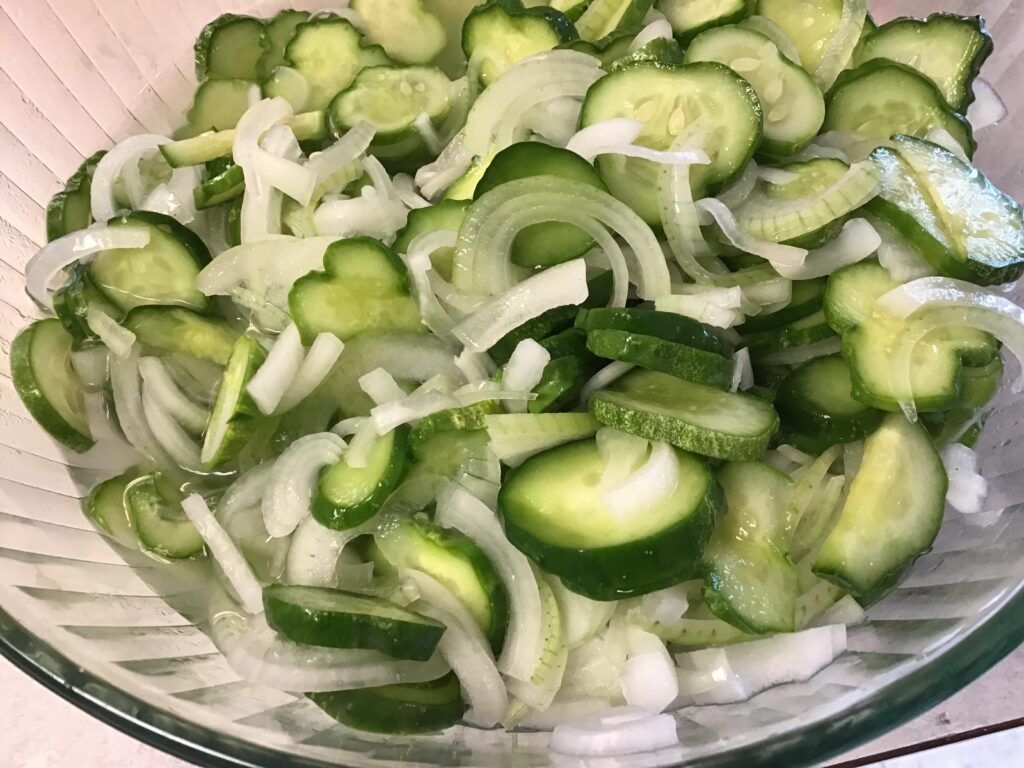 When I went out to dump one of my many bowls of apple peelings into the compost heap, I felt a "crunch" under my feet. Much to my surprise, there was a cucumber under my feet in the bushes I thought were finished. I started searching and found enough misshapen cucumbers to make 8 little jars of bread-and-butter pickles. That was a very nice surprise since I had not made any this year and a great way to use these ugly cucumbers in a tasty way.
We have spent considerable time this past week preserving food. This task is winding down, though, as we have also spent a great deal of time putting the garden to bed for the winter. We are not done, but are making great progress. The last few fruits are being picked, bushes are being pulled, vines are being tied up, compost is being spread from the one bin that is finished, and Rob is planning to till soon. I have hoed around my fall plants that will not be tilled up, as they are not finished. I hope to finish that job in the next couple of days, before the rain that's supposed to arrive this weekend. It's been a wonderful gardening year, and I'm grateful for all that we have been able to harvest.