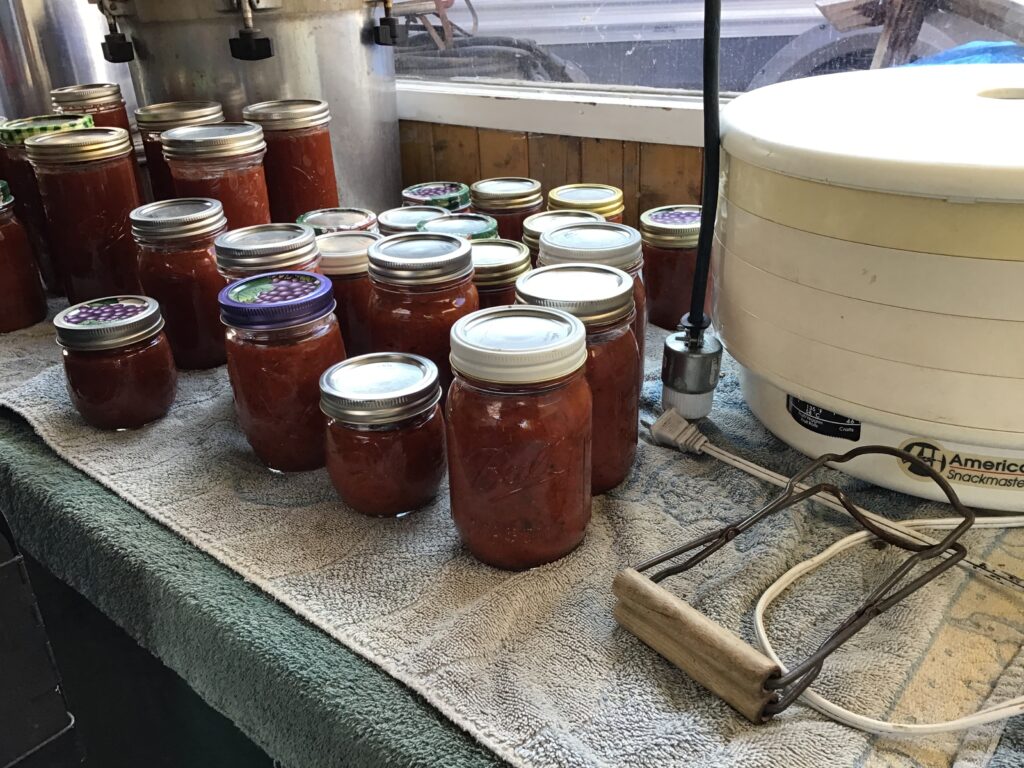 I turned all my ripe tomatoes into pizza/pasta sauce this week. That is one of the most time consuming things I preserve, but also one of our favorite things to eat.

I shredded and dried zucchini. I also did get some thyme and basil dried and sorted out the thyme stems from it and put it away. I have been organizing my food storage a little when I have a few minutes.

We are going into a heat wave this week and it's supposed to top 100 degrees for several days. I'm not sure what that's going to do to the garden, but likely nothing good….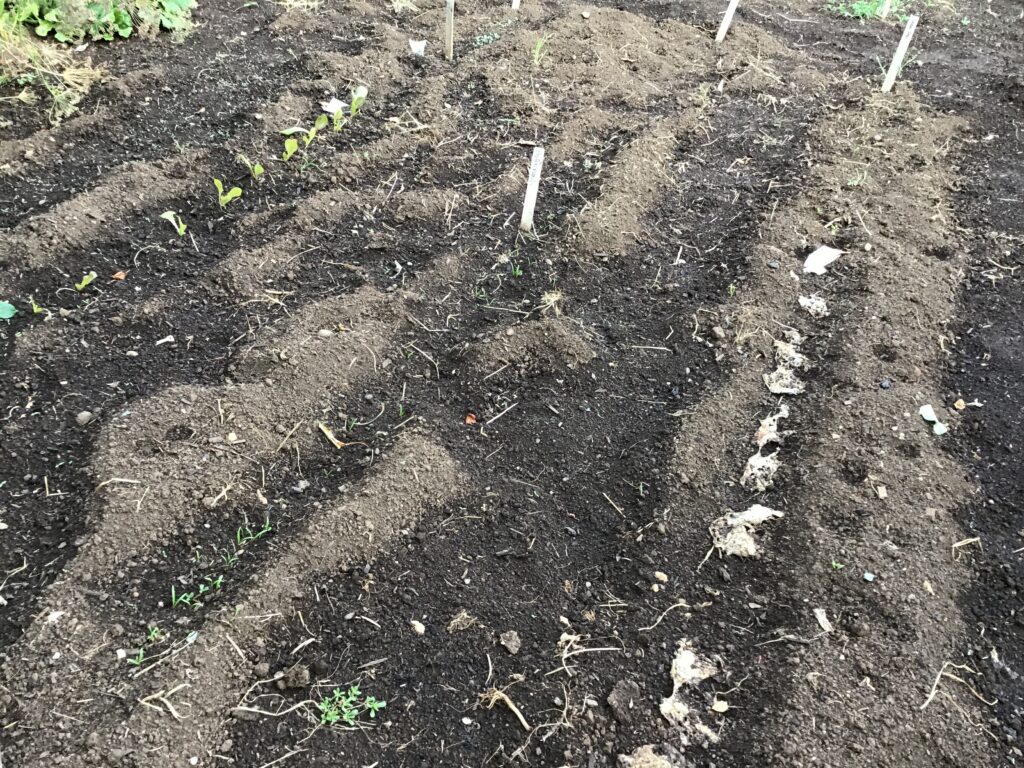 I was able to get most of the newly planted veggies to sprout, so if I keep them well watered I will hopefully keep them alive through the heat so I will have fall Lakeside spinach, Marvel de Seasons lettuce, Joy Choi Boc Choi and more. You may notice I put old lettuce leaves over the carrot row in hopes they would hold moisture in. They still haven't sprouted. Neither have the green onions or snow peas.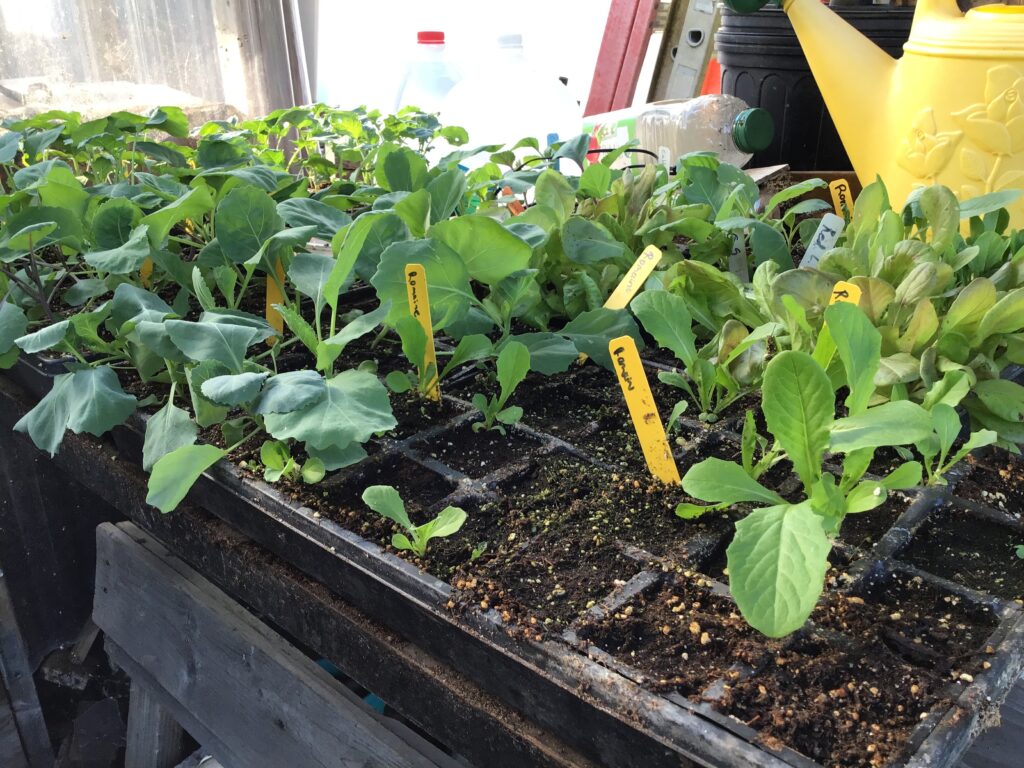 The Quick Start cabbage, Pinetree cabbage mix and Hybrid broccoli blend are coming along nicely. I watered them this morning before church and just did it again this evening. They were already dried out. There's also lettuce in there.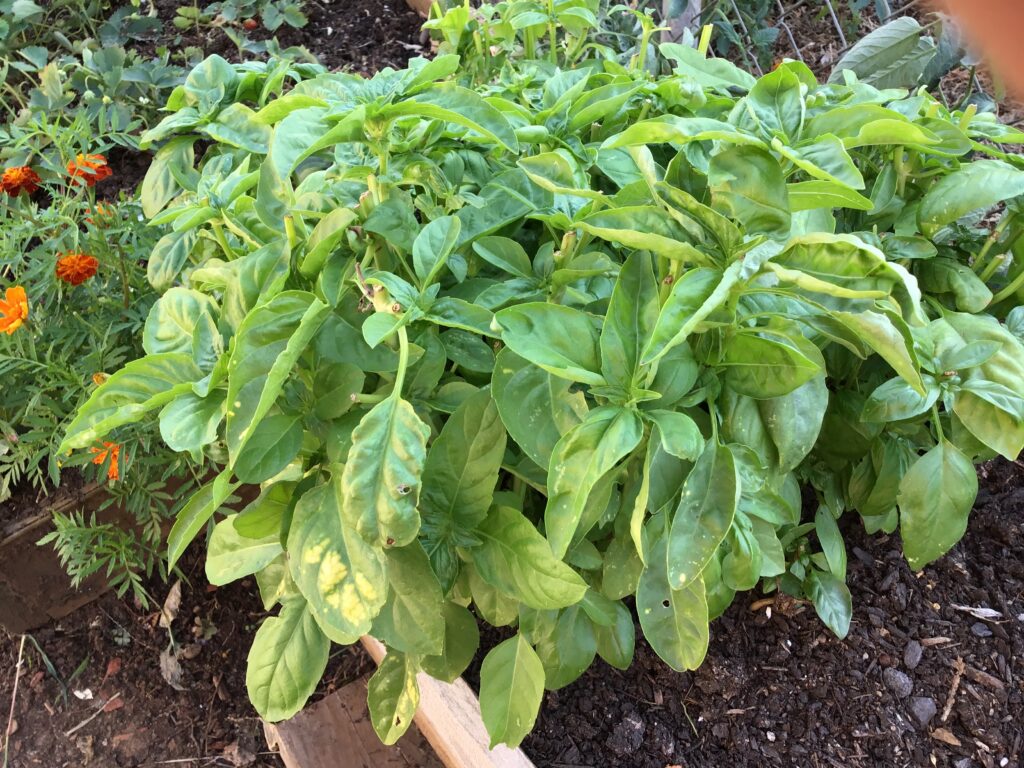 This basil has been cut several times. It's lookimg a little heat stressed but I'm hoping to make pesto again. I've frozen several ice cube trays full already this summer. We love, love, love it!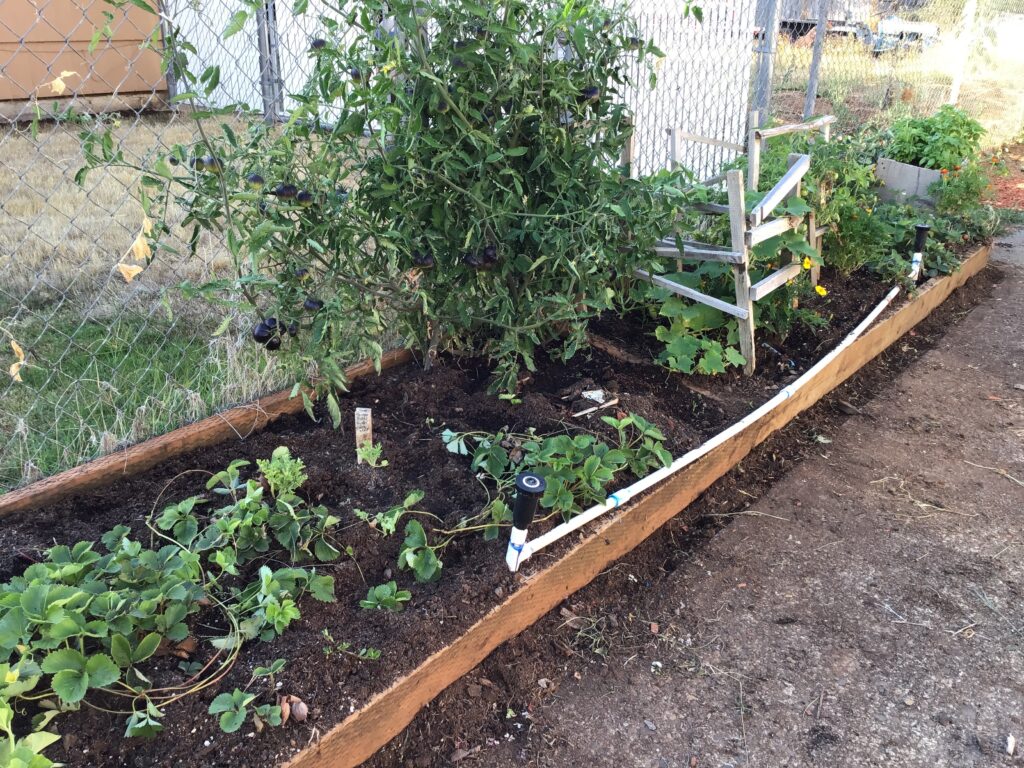 I've also been weeding. I gave this raised bed a complete re-set. I pulled old snap peas, lettuce, an amazing pile of weeds and put strawberry runners back up into the bed. They had grown down below by the concrete! I left some cucumbers, peppers and tomatoes. I will add lettuce when it cools.

I'm pretty far behind with my weeding but I won't get much done this week. We will be helping at church every morning because it's Vacation Bible School week. Rob and I are in charge of the snacks again this year. We have a team and pre-packed 160 paper bags of prizes and snacks today after church. We are now set for 80 kids Monday and Tuesday, with the ability to quickly pack more if needed. We will finish packing bags later in the week once the numbers stabilize.

I need to run up to another county one day to do some judging for 4-H food preservation and it's going to be quite hot. This is a good week to do those other activities because I would absolutely not be weeding in the heat anyway😀. What I have done has been in the very early mornings and has taken me quite a few days to accomplish, as I just do a little each time I can.
We went to a small local parade with my sister and family. Both grandsons were able to go and they enjoyed the big trucks and rescue vehicles. My nephew was super excited about getting things at McDonald's. We were on the sidewalk by it. So he kept going in there and buying food for the babies….we didn't need to do lunch! He had it covered.