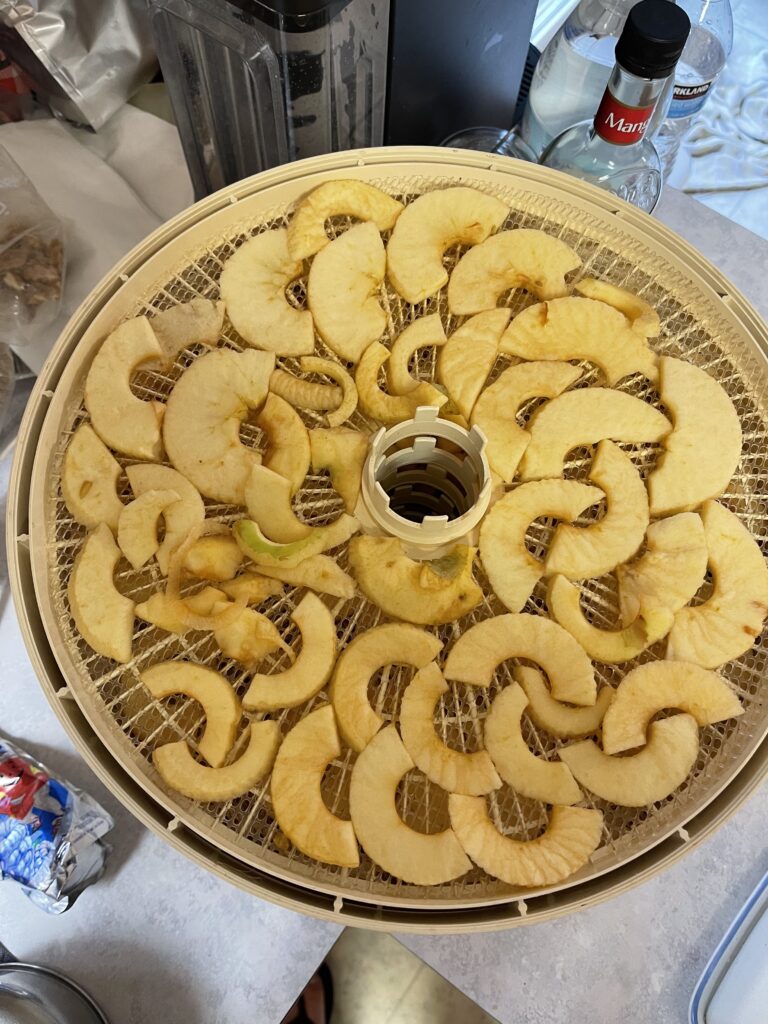 This week, Rob dried 2 batches of apples. He removed all of the apples that were stored in the drawer of the camper and turned them into delicious dried apple slices. With all the apples we were blessed with all fall and into early winter, we decided to preserve some of them before they became shriveled or rotted. The ones in the fridges are still in good enough shape to peel and slice in the peeler. The ones in a box on the outside porch are starting to get too shriveled and soft for the gadget to work, but they still taste great and I plan to make more applesauce.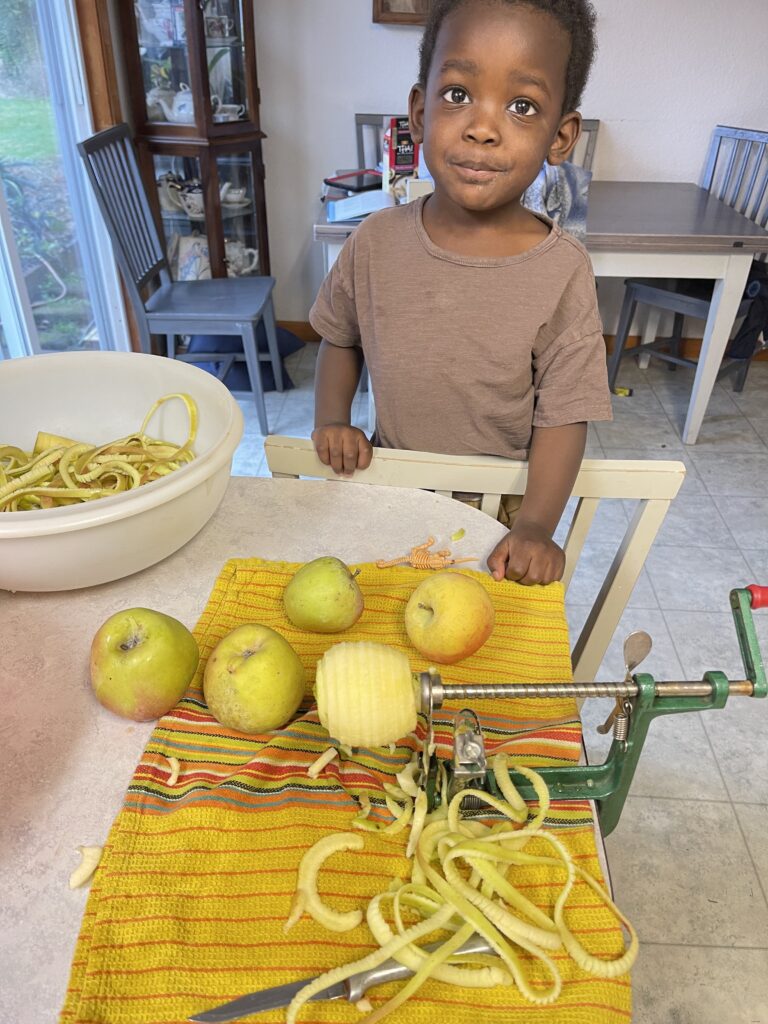 He had lots of willing help, especially for turning the handle and eating extra apples.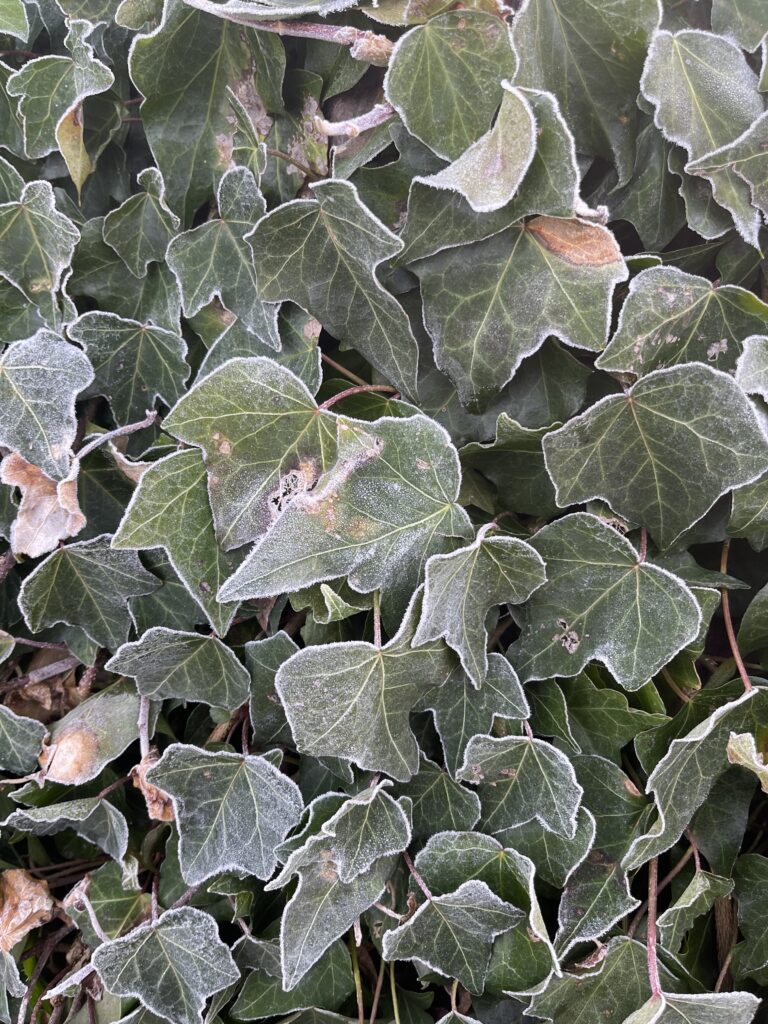 We had some frosty, cold mornings. We enjoyed both the gorgeous frost on the leaves of the ivy and the sunny skies later in the day. There was a beautiful sunrise one morning–I could have looked at that all day, if sunrises lasted that long!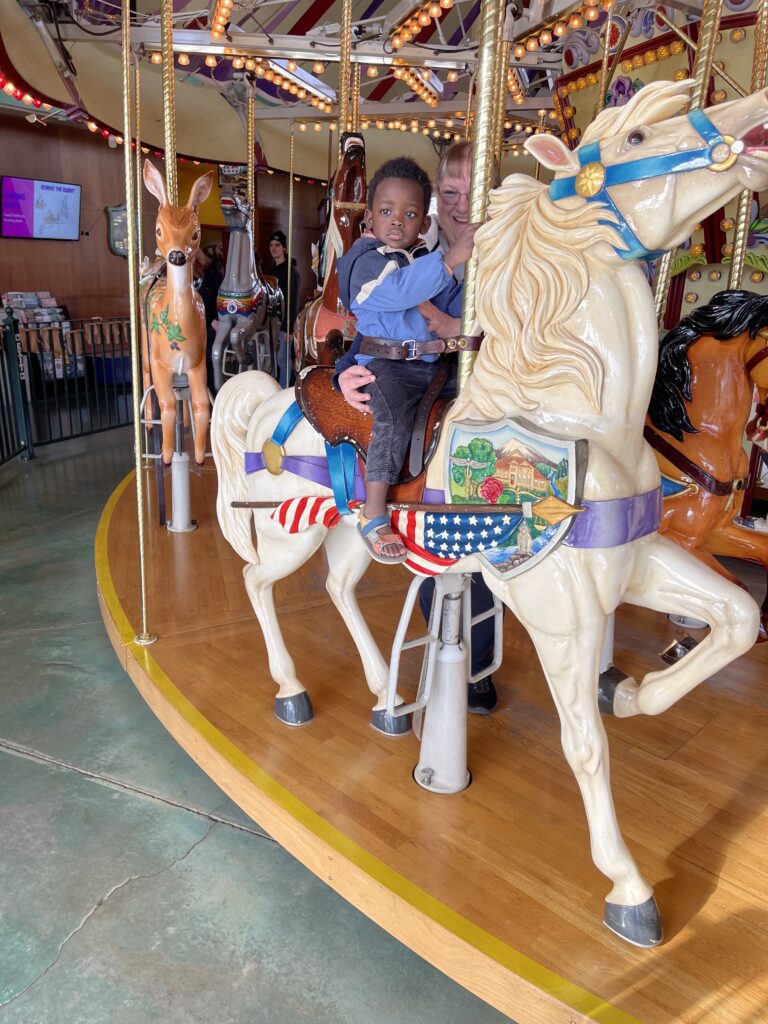 We took our grandson, niece and nephew down to the carousel on day. It is very inexpensive, so we let the kids ride twice. Malcolm was brave enough to get out of the wagon, where he sat the first round, and onto a horse–one that did not go up and down, for the second time.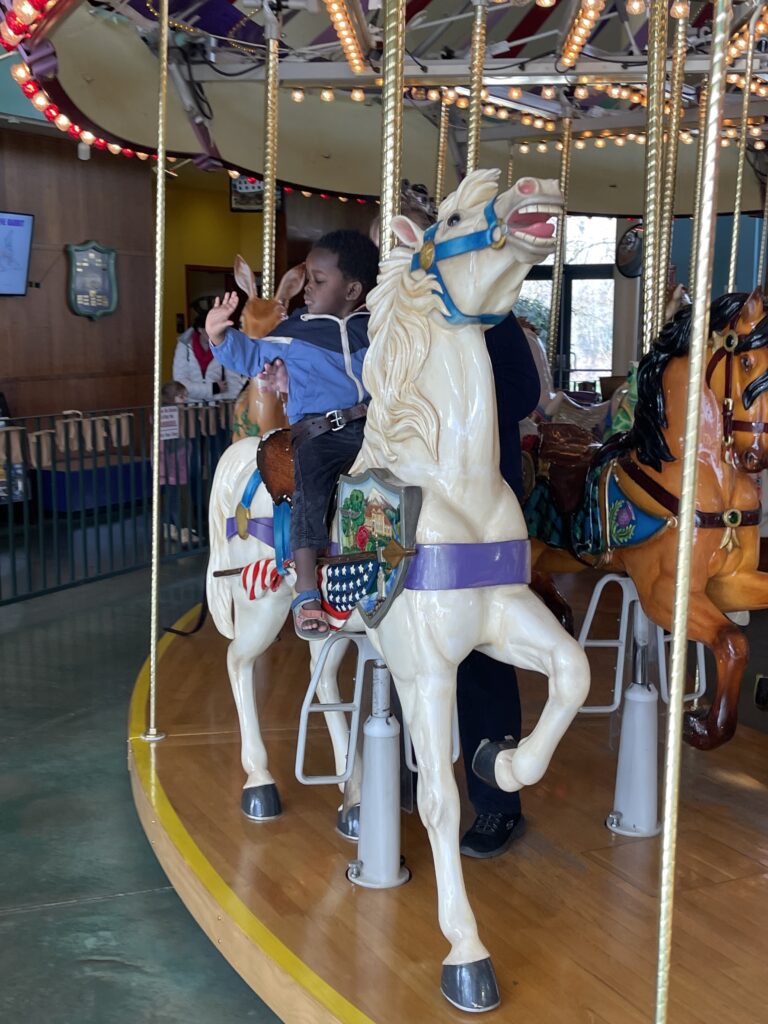 He finally got brave enough to wave at Papa.
Of course, the big kids are old pros at the carousel, and love it any day, any time. After that, we went to the park and they all played. We were having such a good time, it took quite a while before I finally noticed Malcolm still had sandals on because we had gone straight from the pool at the YMCA to the carousel! By that time, he was quite wet from the equipment, his toes were cold, and we took them all home for lunch, with him yelling and screaming to stay— all the way to the car. Clearly, I was the only one bothered by the lack of proper footwear and the wet pants. Thankfully, I had snacks, so it all ended well. All the kids had a blast. It was a fun day.
I continued cleaning small areas. One day, I worked for about 15 minutes in my room. I didn't get very far, but the area I did clean looks great and I got a lot of dirt and dust cleaned up from that area, which was under a dresser and under some shoes. We did another couple of areas at other times.
We (mostly Rob) planted celery, more green onions, and a few other items. Some things are up already, which is encouraging. I hope to have him take photos and show you all progress there one day soon.