Oregon State Parks had a celebration commemorating the first park that was donated, 100 years ago. Rob was asked to barbecue for the event. I was asked to hand food out.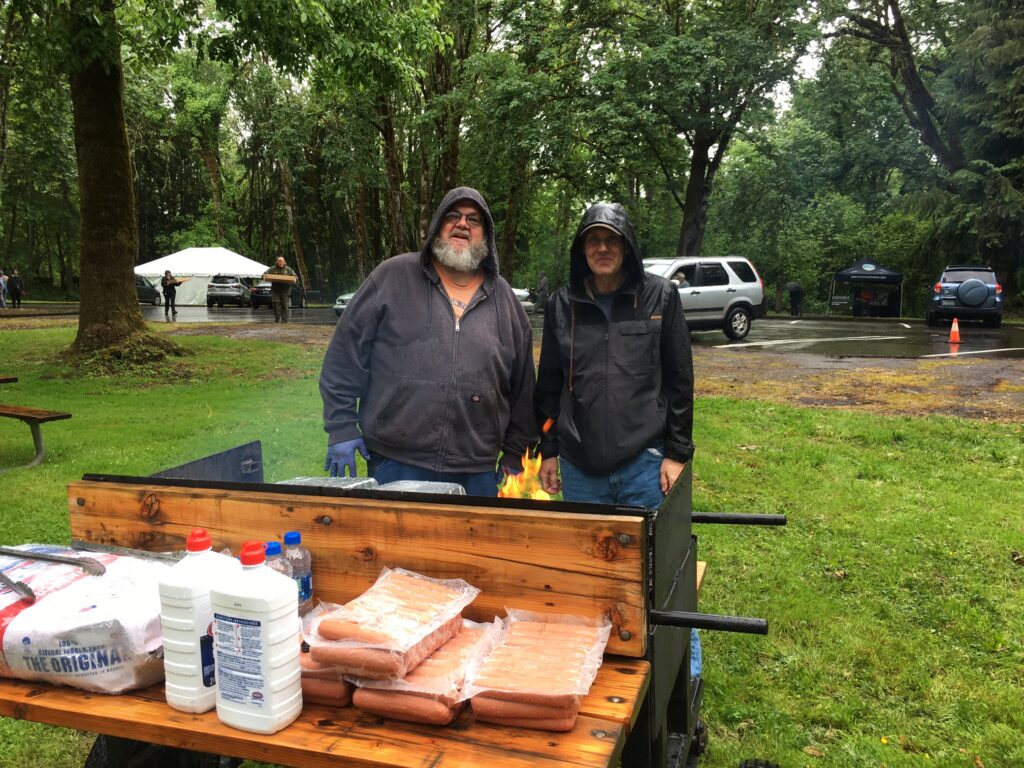 It rained. That was not really a surprise. We do live in Oregon:). There was another couple, the park hosts, who helped at our station, as well.
The organizer made it easy, and had him do hot dogs. We served them with chips and packages of condiments in a little paper boat. There were also Oregon State Park birthday cupcakes in our area, and a huge cake and more cupcakes in another area. She got all the supplies and had the park rangers put up tarps and tables and all we had to do was show up and deal with the food.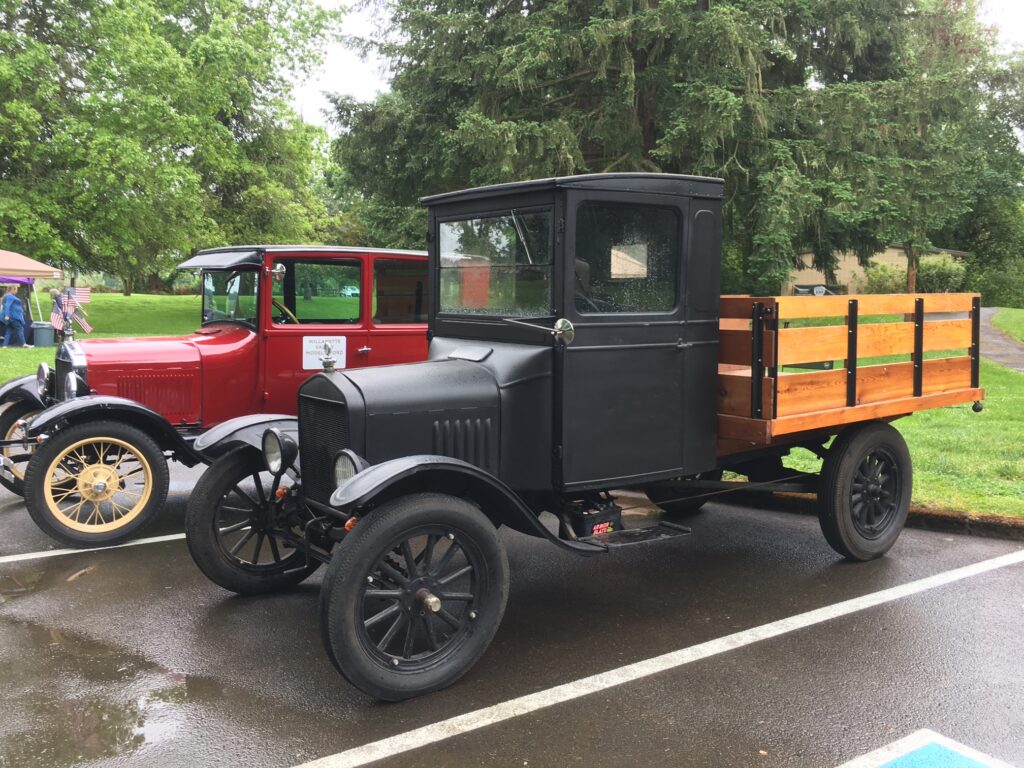 I got to walk around a little and enjoyed the classic car show. They had various booths set up all around the park. One was recreation through the ages and had a mini frisbee golf course, croquet, and nerf sports set up. I wasn't there when children were actually playing on the games, but I'm sure they had a blast between rain showers.
There were speeches, a birthday song for Oregon, a huge cake, and they even found several descendants of the lady who donated this first state park in 1922 and had them take part in the ceremonies. I did not listen to those speeches, as I was at the hot dog station, but Patsy did and said they were nice.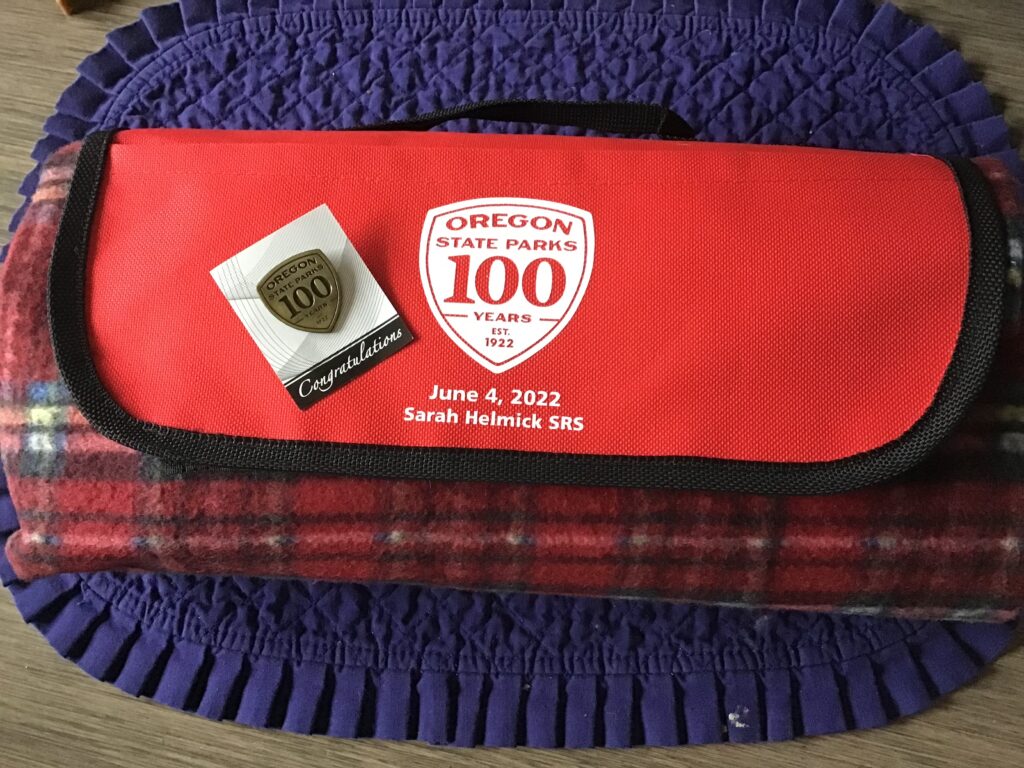 Rob and I had a lot of fun. We have benefitted so much from the Oregon State Parks through the years and it felt good to be able to give back a little. I talked to some people I have never met before, went to a state park I had never visited, and found out about another place I'd like to visit that isn't too far from home. They gave us a pin and a picnic blanket as a thank-you gift.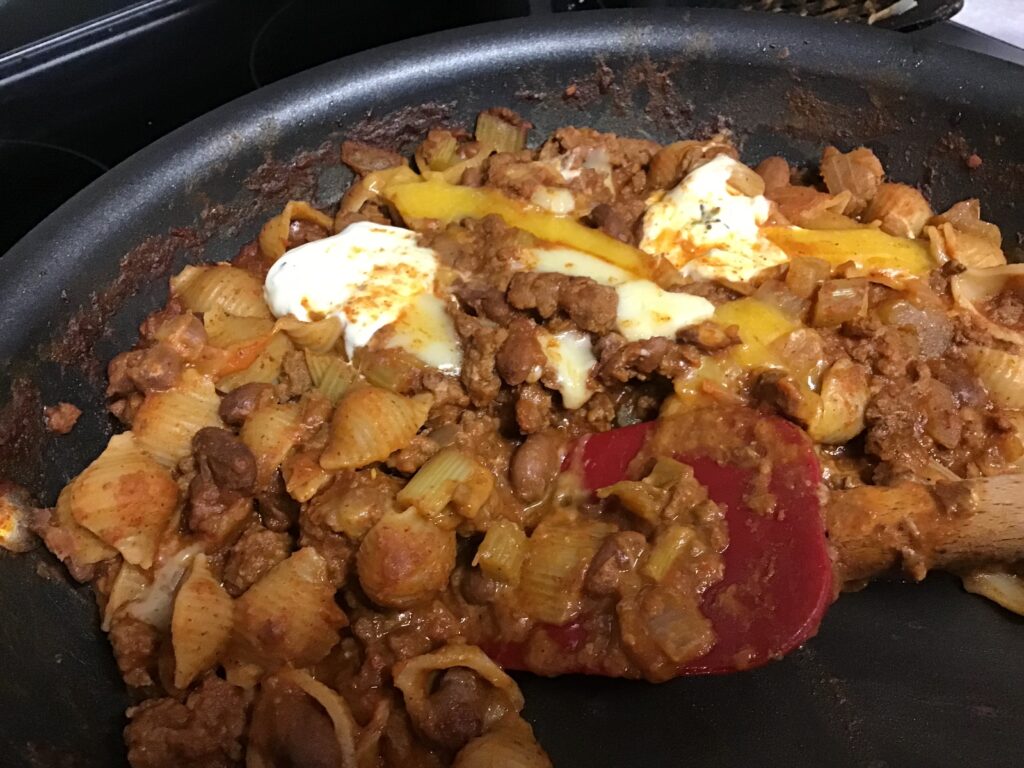 I cooked basic foods this week, and focused on using up any leftover party food.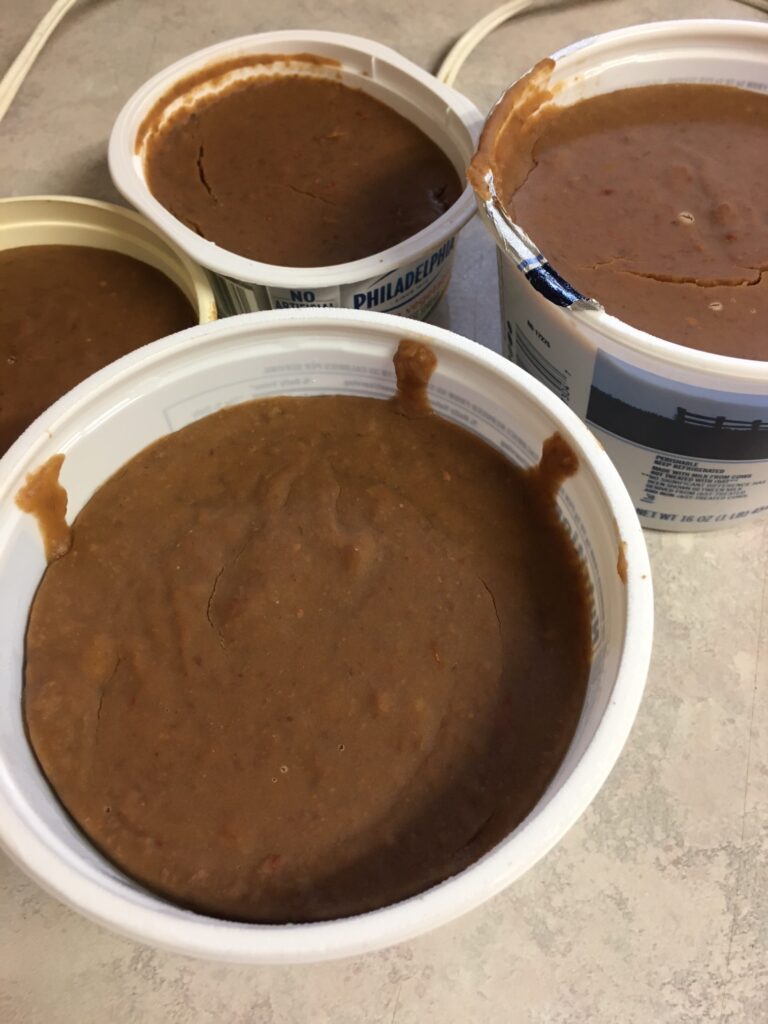 I just finished making a huge batch of refried beans. They are in old cottage cheese cartons, cooling on the counter so I can freeze them. I've had to buy a few cans lately. Although they are not expensive, making them is even less expensive, and we love all the peppers and onions I add in. I'm also still working on the 50 pound bag of pinto beans Rob got at the beginning of Covid. At that point, there were shortages, and it was 50 pounds, or nothing, and he took the big bag. It was only about $22, if I remember correctly, and that's a lot of chili and refried beans! I'm doing chili next.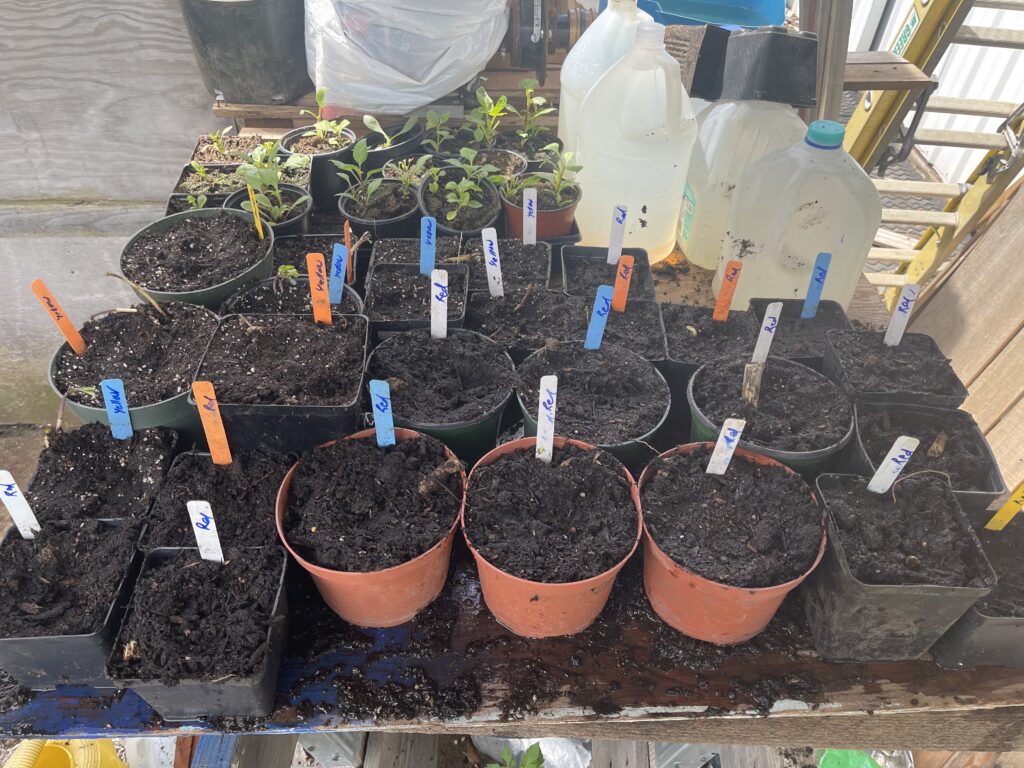 Rob worked in the greenhouse. It's really getting funny. Now that the word is out that he enjoys growing dahlias, he continues to be given dahlias, dahlias and more dahlias. He planted another bag full someone gave him. We have many, many plants in the back of the garden, the side of the shop, the front of the house, and anywhere else we could fit some in. It is going to be gorgeous around here in a few months.
He started me some head lettuce, which was promptly chewed off by bugs or slugs, so he started some more. There is a succession planting of cabbage and broccoli growing in there, as well. I worked several hours weeding and hoeing in the garden until it started raining again and became too muddy. I re-planted a couple of things that didn't come up.
I have been very pleased with the germination of Rob's home-saved seeds. This is something he has only been doing for the past 2-3 years, and he knows he is still learning. All of our pole beans, both Blue Lake and Purple/Violet Podded have come up very well from saved seeds. We still buy seeds–lots and lots of seeds, but it's so nice to be able to cut that down whenever we can. It's also a skill he enjoys learning.
We were given a pickup load of chopped, split wood. We are very excited to have it and will be stacking it up in the back for next winter's fires. There will be more to come, and that's exciting, as well.